If there is a more appetizing aroma than the whiff of a sizzling sausage, then my nose hasn't smelled it yet.
All around me there are food stalls hot with barbecues of Bratwurst, large skillets of smoked Knackwurst sputtering fat, grates full of finger-like Nuremberg sausages over open fires, plus cauldrons of boiling frankfurters – and these are just the ones I can pronounce.
I'm in the Wurstmarkt grounds in Bad Durkheim, a village in Pfalz near the start of Germany's famed Wine Route, and my nostrils are inhaling heaven.
Although Wurstmarkt means "sausage fair," this happens to be the biggest wine festival not only in Germany but also in the world with 685,000 visitors in 2015. For two weekends in September, the field of Bruhlwiesen outside Bad Durkheim becomes part amusement park, part street-food market and part open-air tavern.
In 2017, the festival is being held over September 8-12 and September 15-18.
The heart of the festival is a grid with 36 historic local wineries going back centuries and an adjoining wine village for more than 100 young pretenders. With people sitting in tents at long tables, it resembles Oktoberfest – except that instead of vast mugs of beer, they're knocking back glasses of Riesling, Pinot and Gewurztraminer.
Wine is served in half-liter measures for about $6, which is why people come in large groups, buy one glass each and pass the wine around.
Germany's Weinstrasse wine route
Sausage-proof wine glass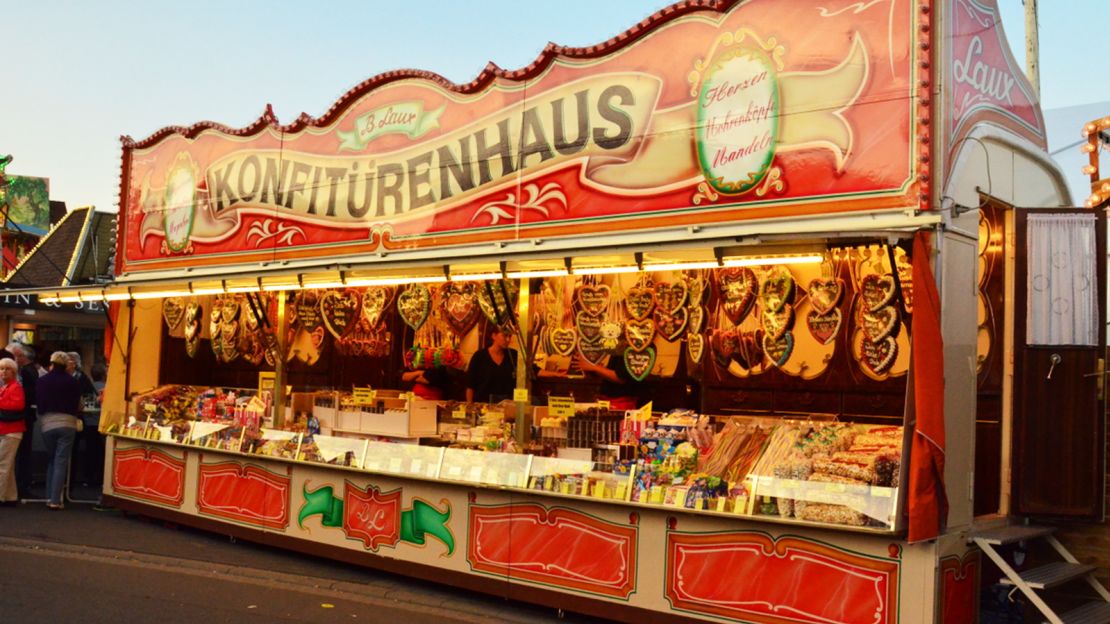 We all drink with a special wine goblet called the Dubbeglas, invented by a Durkheim butcher. It has circular dents on the outside, so we can get a good grip with fingers made greasy by handling those sausages.
Wine is used liberally in Pfalz cuisine: The locals use it in every sauce, as a vinegar substitute when making sauerkraut and to moisten burger mince.
Indeed, in every village restaurant, the menu lists the wines first before the appetizers and the mains. Just above Bad Durkheim lies Weilberg where a Roman winery was recently excavated and partly restored.
The original troughs where grapes were trodden by foot are still intact and scientists were able to determine that 2,000 years ago the Romans were cultivating the same grape varieties as they do today.
After such history, it comes as no surprise that the Wurstmarkt celebrated its 600th anniversary in 2016. It began as a market fair on the slopes of the Michelsberg, a hill crowned by the medieval church of St. Michael, still overlooking the much bigger festival of today.
Bottle stops: 15 wine trails worth getting sidetracked on
Savory steamed puddings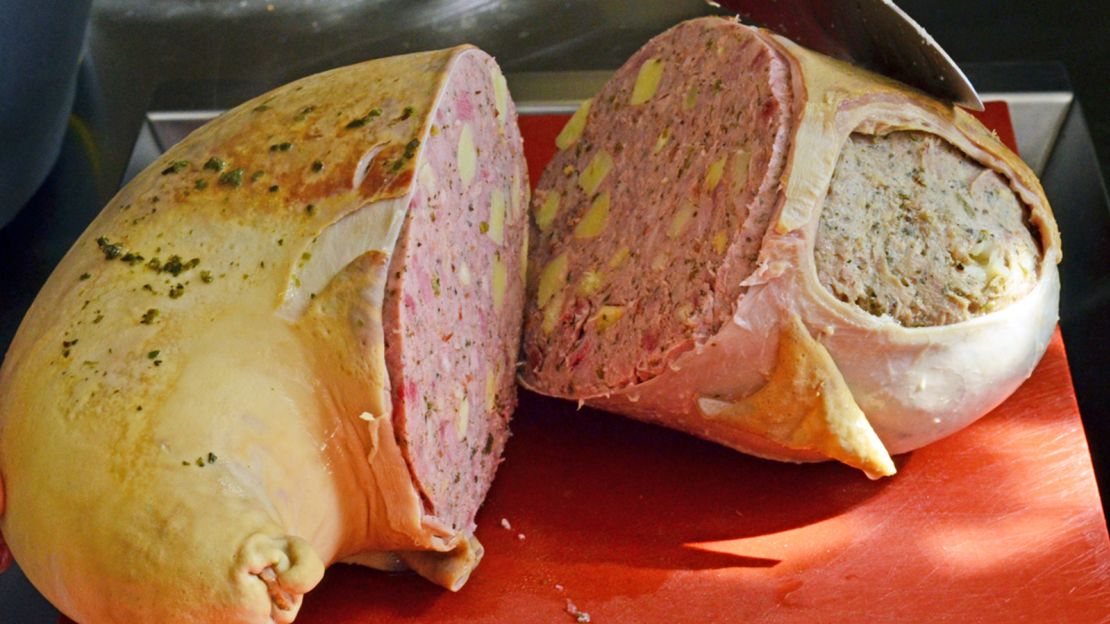 Pilgrims flocked to the church to celebrate St. Michael's day on September 29, while the local farmers and winemakers sold their produce on the way up.
Those 36 historic wineries at the center of the festival are known as the "wheelbarrows" because this is how they carried their wines up the Michelsberg in the past.
The festival only became known as the Wurstmarkt in the early 19th century, because of the heavy consumption of sausages, the fast food of Germany in times past. Today there's more than sausages on offer, with several renowned local restaurants shutting down and moving their kitchens to the Wurstmarkt grounds for the festival.
Pfalz's two best-known specialties are Dampfnudeln (sweet or savory steamed puddings) and Saumagen (stuffed pig's stomach).
Saumagen doesn't sound that appetizing but it tastes like a pork and bacon meatloaf mixed with diced boiled potatoes and herbs. As for the Dampfnudeln, I prefer the sweet version, soft and chewy served with cinnamon and vanilla sauce.
One of the best places to sample local food is a giant wine barrel, the Durkheimer Riesenfass, that houses a restaurant. Built in 1934 by a vintner called Fritz Keller, it has a capacity of 450,000 gallons but was never used to store wine.