Plunging into the icy waters surrounding Scandinavia, divers Jonas Dahm and Carl Douglas hunt for vessels long lost to the ocean, what they call the "ghost ships" of the Baltic Sea.
Dahm and Douglas are history lovers and long-time friends who've devoted some 25 years of their lives to wreck hunting and research.
While many of the barnacle-clad vessels claimed by the Baltic Sea have lain in wait for centuries, some are in remarkably good condition due to the preservative effects of the water's chilly temperatures.
On dives, Dahm captures haunting photographs. Intact ship furniture, detailed interior wall carvings and an only-slightly-cracked ship's clock have all been snapped on the seabed.
Dahm and Douglas also spend hours poring over books, researching the wrecks' histories.
A selection of Dahm's eerie photographs, paired with Douglas' written reflections, feature in the book "Ghost Ships of the Baltic Sea," published by Swedish publisher Bokförlaget Max Ström.
In the depths of the sea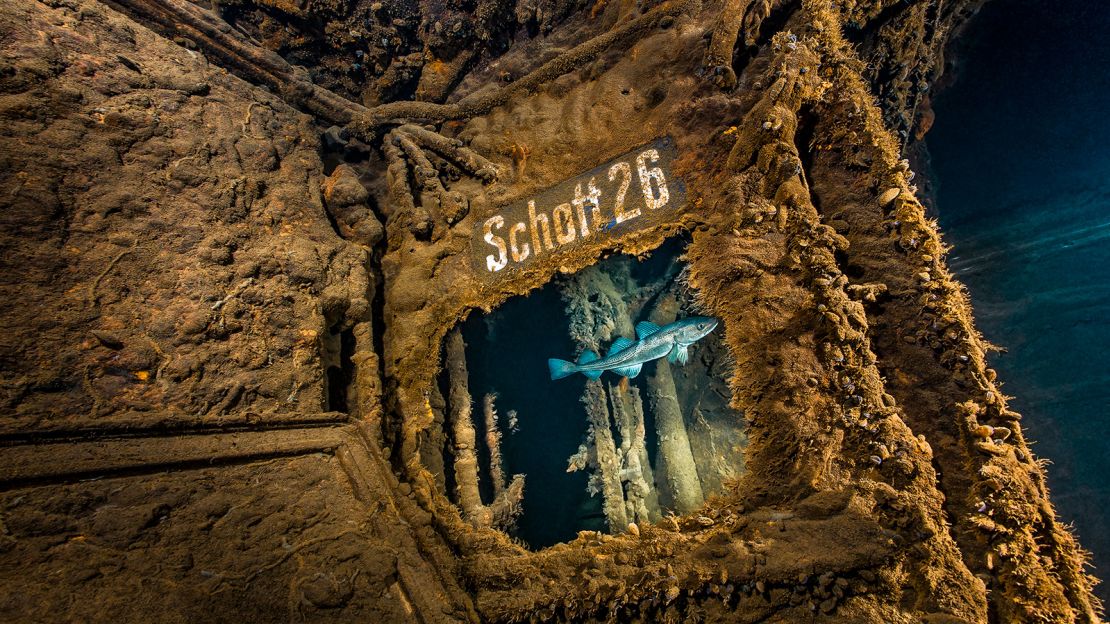 The Baltic Sea has been a center for seafaring activity for centuries – from maritime trade to maritime conflict. Inevitably, that means a long history of ships claimed by the waves.
In the book, Douglas writes there are "tens of thousands of intact, undisturbed shipwrecks from every era" submerged in Baltic's watery depths.
"There still are many that haven't been found yet," Dahm tells CNN Travel.
The Baltic Sea's potential wealth of well-preserved wrecks makes it the home of "the best diving in the world," says Douglas.
Dahm and Douglas first met in the late 1990s through mutual diving friends in Stockholm, Sweden. Dahm's been diving since he was a teenager, honing his underwater photography skills during his compulsory military service.
In contrast, Douglas admits he avoided the ocean for a long time.
"I was scared of water – but things that scare often also fascinate," he tells CNN Travel. After a bit of persuasion from friends, he gave diving a shot.
"After that I was hooked," he says, while admitting he still gets seasick on boats.
Photographing underwater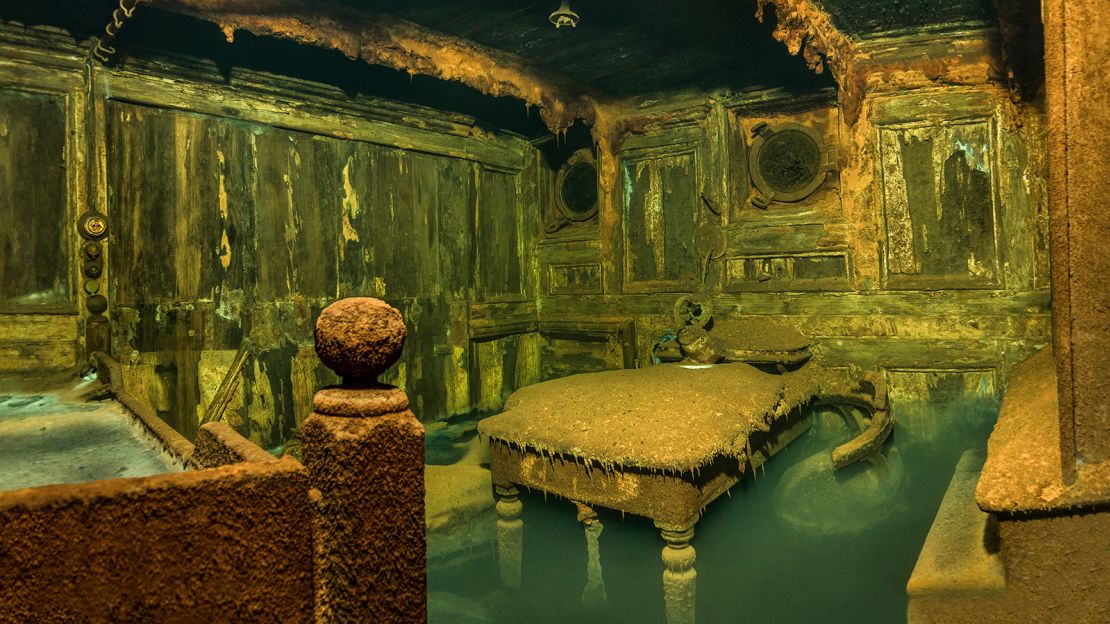 Each of Dahm's images are bathed in a viridescent ocean hue, but key details are also illuminated, as Dahm moves between capturing the heft of the lost ships and zooming in on haunting details.
In the book, Douglas writes about how the divers use "darkness to our advantage."
"Balancing the natural light from the surface with flashlights and covering as much as possible of the wreck site is the goal," he says.
Photographer Dahm, who uses Nikon D850 and Fujifilm GFX 100s medium format cameras, works with other divers to maximize time spent under the sea.
"To take the big wide-angle pictures we sometimes are two to three divers working together, while I usually can handle close-ups images by myself," he explains.