Editor's Note: Monthly Ticket is a CNN Travel series that spotlights some of the most fascinating topics in the travel world. In April, we're taking a thrilling ride into the world of theme parks.
Although hundreds of theme parks are active around the globe, hundreds more have been relegated to the scrapheap of amusement history.
They were abandoned by owners and operators for a variety of reasons – falling attendance, natural disasters, financial difficulties or merely because they were no longer relevant to modern parkgoers.
But they retain their fascination, ghostly places that attract urban explorers, social media divas and people seeking to relive memories of once visiting with families or friends.
There's also something compellingly post-apocalyptic about places that have been overtaken by decay, a chilling yet intriguing glimpse at what the entire Earth might be like if humans ever disappeared.
"We think of amusement parks as vibrant, colorful, noisy, cheerful places," says Jim Futrell of the National Amusement Park Historical Association. "But an abandoned amusement park is the exact polar opposite. It's broken down. It's empty. It's quiet.
"For the people who seek them out, there's this sense of discovery, finding the remnants of the park and trying to reconstruct what was there in your mind."
Here are 10 of the world's most bewitching abandoned theme parks.
Berliner Spreepark (Germany)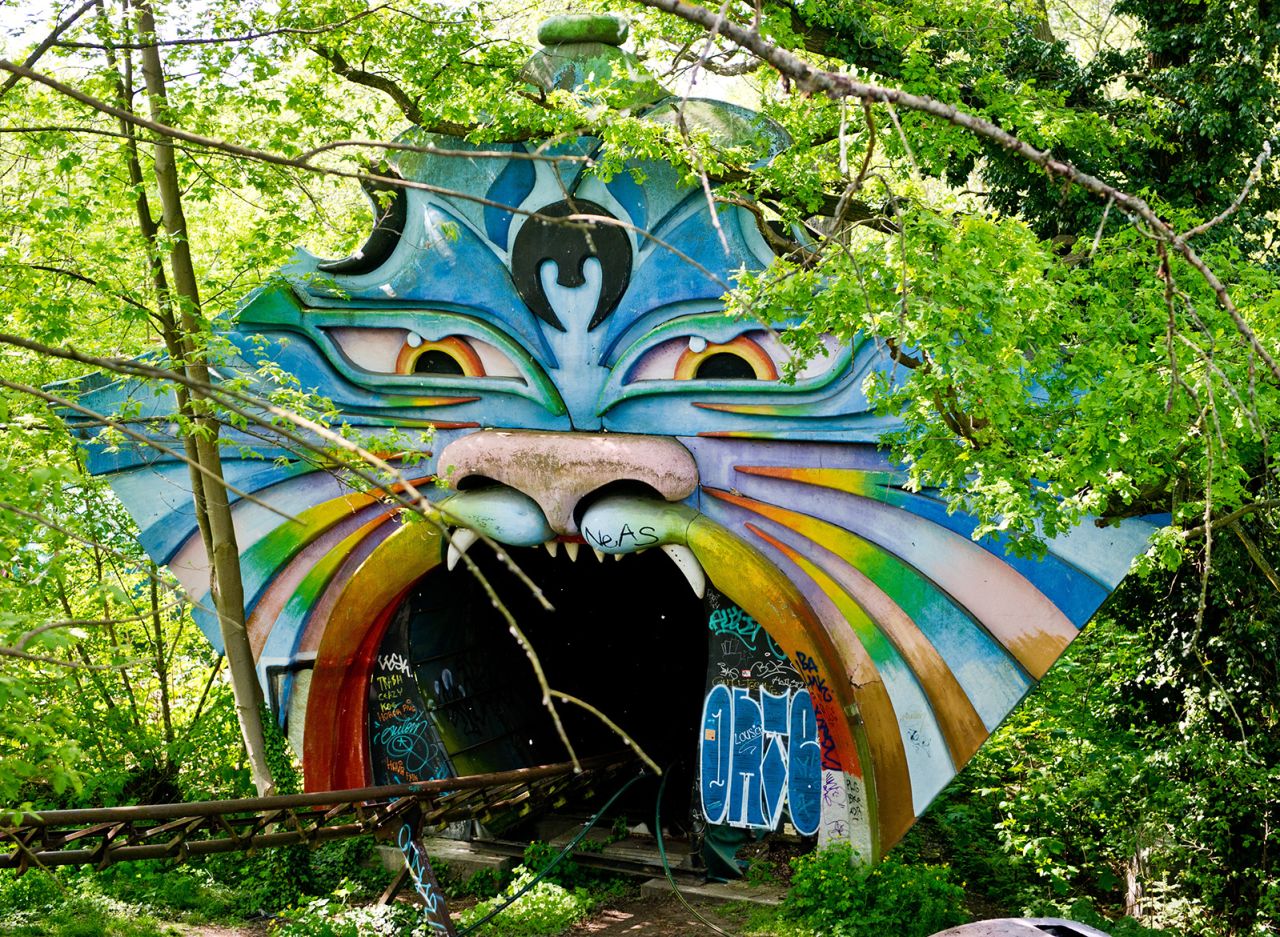 The most amazing thing about this defunct German theme park isn't the decaying relics of former rides that you can see today – like the giant Ferris wheel or the graffiti-covered Spreeblitz roller coaster – but the fact that it was created by East Germany's Communist authorities as a means for the proletariat to have fun.
Named for the nearby River Spree, the park was operational from 1969 to 2001. The grounds are now a large public park with walking paths that lead to many of the disused rides or the possibility of paddling past on guided canoe trips offered by Backstagetourism.
The city government has announced plans to preserve and "artistically reinterpret" some of the old attractions, especially the iconic Ferris wheel.
Mimaland (Malaysia)
Located on the outskirts of Kuala Lumpur, Malaysia In Miniature Land (Mimaland) was active from 1975 to 1994. Considered the first theme park in Southeast Asia, it featured an artificial lake, a huge swimming pool with giant water slides and a Prehistoric Animal Kingdom.
The government forced the closure of Mimaland after a damaging mudslide and other safety issues.
Thirty years later, the park's life-sized dinosaurs and megafauna, bumper cars and other attractions have been eerily engulfed by the jungle.
Camelot Theme Park (England)
Set in the leafy Lancashire countryside near Manchester and Liverpool, the Magic Kingdom of Camelot resurrected tales of King Arthur and his Knights of the Round Table on the site of a former lake that features with the medieval legend.
Once upon a time, the park featured knights jousting on horseback, Merlin's Magic Show, Dragon Flyer and Knightmare roller coasters and other medieval-themed rides and shows.
After its demise, the grounds served as a drive-thru zombie attraction before its current reincarnation as Scare City, a walk-thru horror experience through the creepy ruins of Camelot.
Six Flags New Orleans (Louisiana)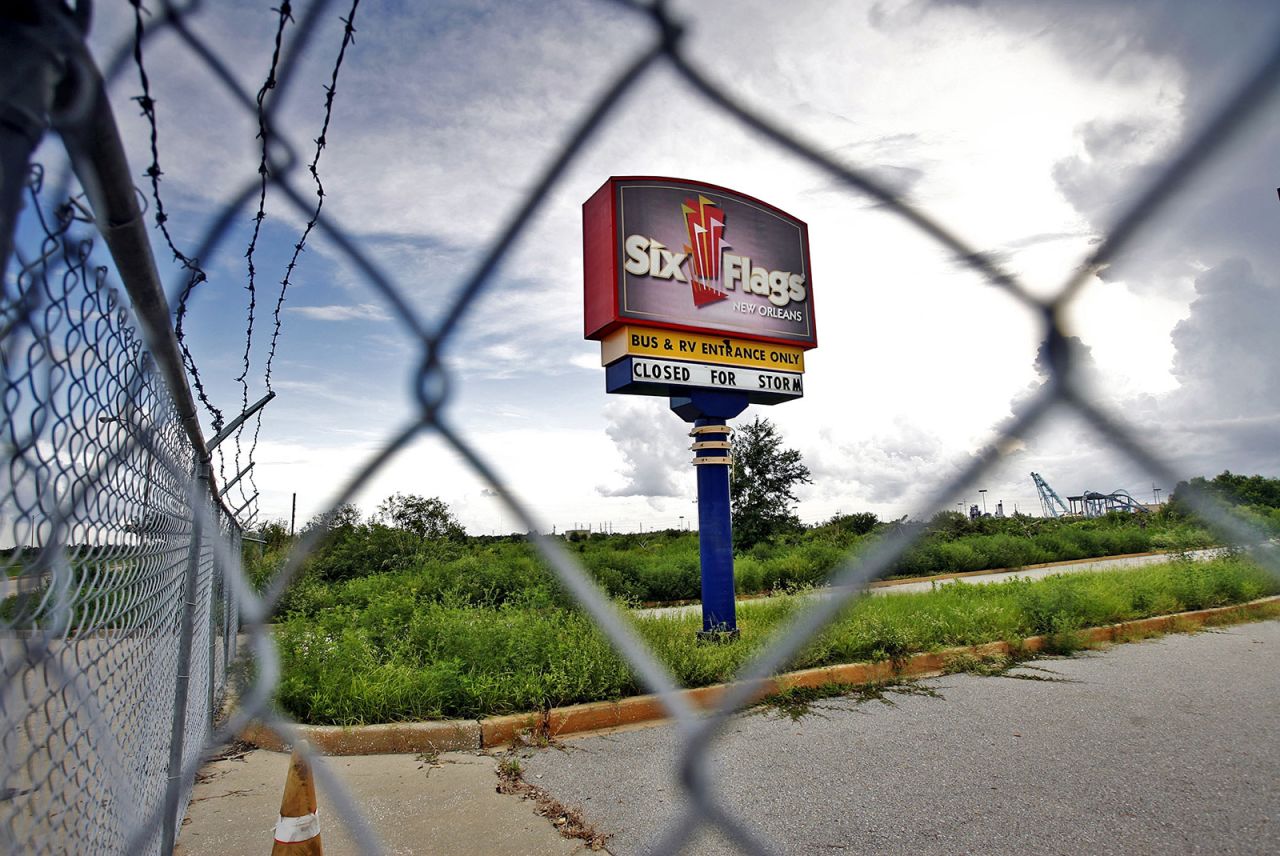 An enduring victim of Hurricane Katrina, this Louisiana theme park was open for just five years (2000-2005) before the grounds were flooded by six feet of water that took more than a month to evaporate or drain away.
Prior to the storm, the park was divided into six themes, including areas devoted to DC Comics superheroes and Looney Tunes cartoon characters.
More than two dozen decaying rides can still be seen including former star attractions like the Ozark Splash log flume and Zydeco Scream roller coaster.
In March of this year, the city of New Orleans announced a deal with private developers to revamp the site into a movie studio, sports complex, and family entertainment center.
Nara Dreamland (Japan)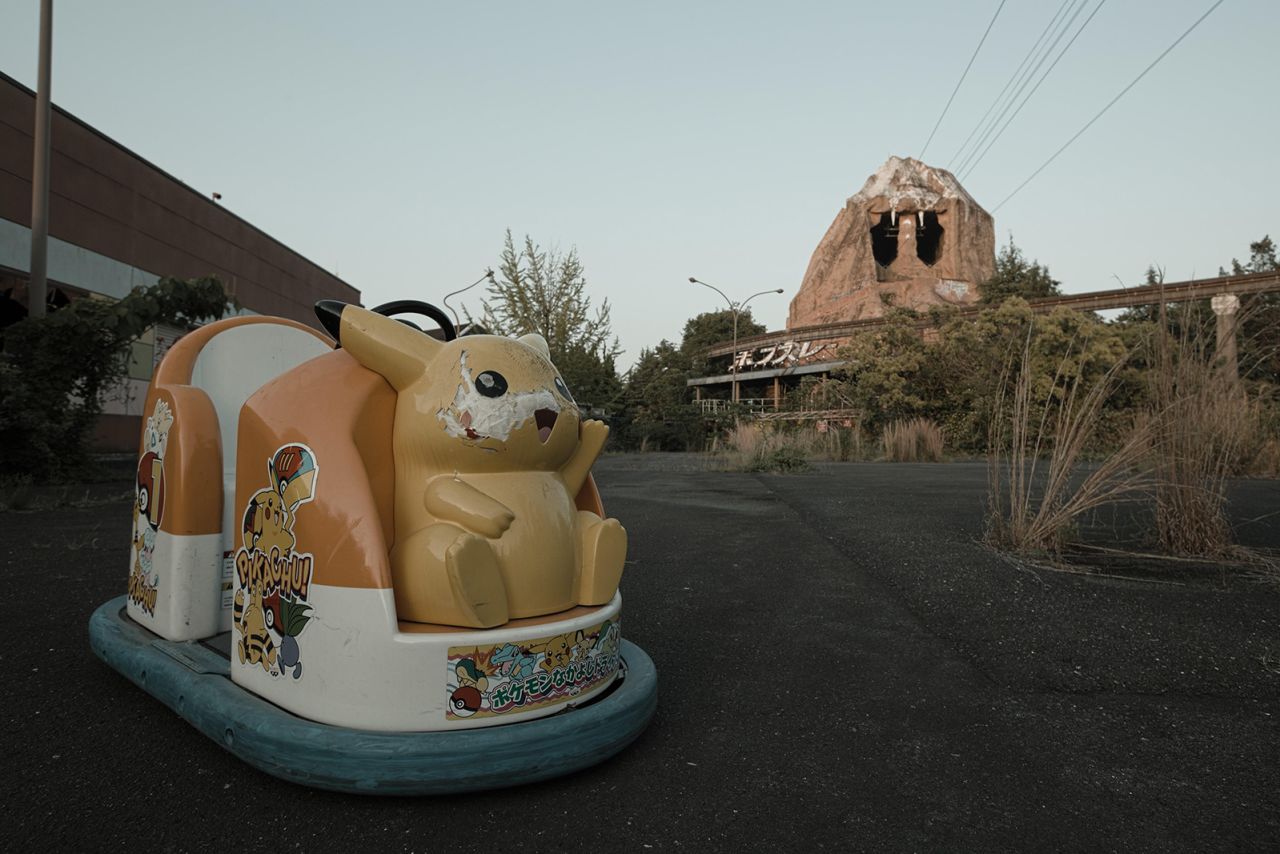 Never mess with the mouse is the lesson learned from the defunct Nara Dreamland. Located on the northern outskirts of the historic Japanese city, the park opened in 1961 as a knockoff of California's Disneyland.
It even had Disneyesque attractions like Sleeping Beauty Castle, Tomorrowland, and Adventure Jungle Cruise. Dreamland did quite well until Tokyo Disneyland opened in 1983, when attendance began to plunge.
The park endured until 2006 and was a popular destination for urban explorers until it was demolished a decade or so later.
All that remains are American-style chain restaurants like Coco's and Il Bene Italian Buffet that once served theme park visitors and two sports stadiums that were built in the 1980s to complement Dreamland.
Jardin de Tivoli (France)
One of the world's original theme parks, the Tivoli Garden in Paris was developed into a public pleasure park in the late 18th century by Simon Gabriel Boutin. Among its amusements were water features, pantomime performances, a menagerie and a mineral collection.
Accused of ostentatious wealth, Boutin went to the guillotine during the French Revolution. Yet the park endured under a new owner, adding attractions like a Ferris wheel, roller coaster, labyrinths and acrobatic shows, including one that starred the tightrope walking Coco the Deer.
The park closed in 1842, an early victim of urban subdivision. The only remnant of the once lush gardens is Square Hector Berlioz, originally called Nouveau Tivoli when it was unveiled in 1859.
Pripyat Amusement Park (Ukraine)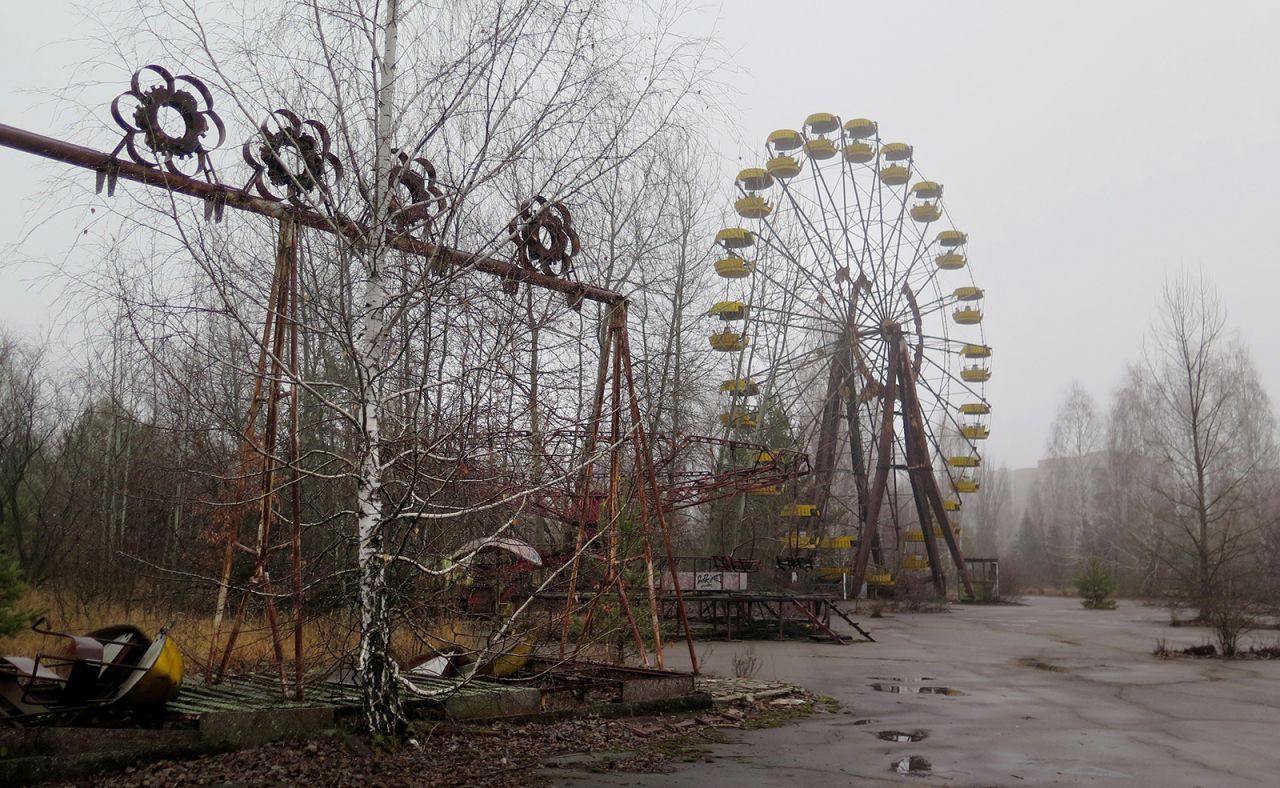 Hardly anyone outside Ukraine had even heard of this theme park until it was orphaned in 1986 following the Chernobyl meltdown just five kilometers (three miles) away.
Construction on the park had just finished and Pripyat never even had its grand opening because of the disaster.
Even more so than the infamous power plant, the park's ghostly Ferris wheel and bumper cars epitomize history's worst nuclear disaster.
Yongma Land (South Korea)
Once in a blue moon, abandoned theme parks find new life by adopting totally new functions.
Like Yongma Land in Seoul, which is now a popular venue for television productions, fashion shoots and wedding photography, the bride and groom posing on the decaying merry-go-round, bumper cars and other rides.
Active from 1980 to 2011, the is one of the few abandoned theme parks where visitors have to pay a small admission fee (10,000 won) rather than sneaking inside.
Cypress Gardens (Florida)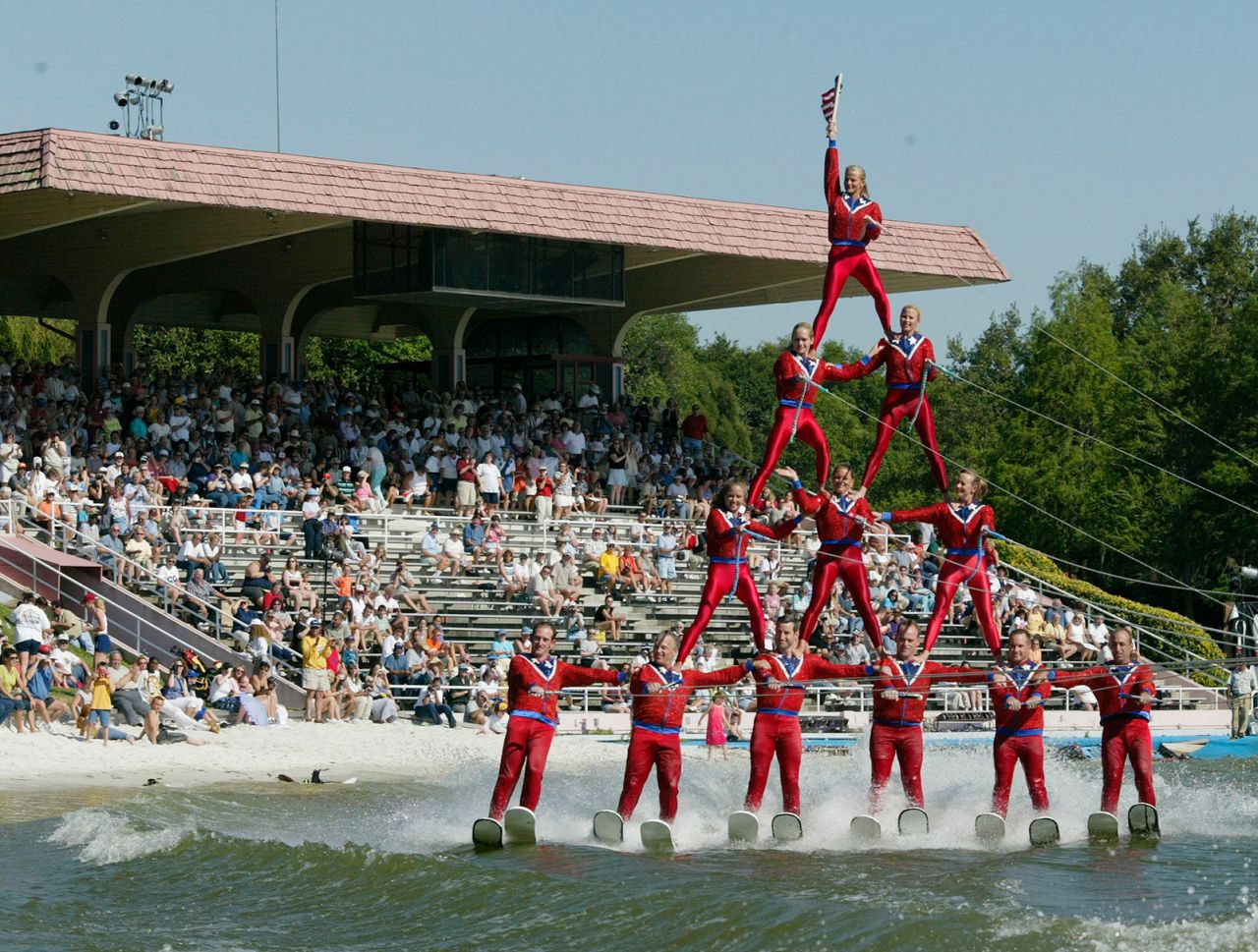 And every so often, a vintage theme park gets absorbed by another body. Such was the case with Florida's Cypress Gardens.
Originally a mom-and-pop operation opened in 1932 by Dick and Julie Pope, the park drew ever-increasing crowds to see its giant topiary animals, acrobatic water ski shows, and Southern Belle greeters.
Faced with increased competition from Orlando's modern theme parks, Cypress Gardens closed in 2009 and was eventually absorbed into LEGOLAND Florida. Parts of the old gardens remain – including a giant banyan tree – but the world-famous water ski extravaganza has been replaced by a pirate-themed water stunt show.
Hồ Thủy Tiên (Vietnam)
A giant concrete dragon that once housed an aquarium continues to stand guard over a lake that was once the centerpiece of Hồ Thủy Tiên water park near Hue.
Financial problems meant the park was only open intermittently between 2004 and 2011.
Nowadays it's an unofficial tourist attraction, the decaying dragon, water slides and other features looking more like ruins from a thousand years ago rather than a 21st-century attraction.