Editor's Note: Monthly Ticket is a CNN Travel series that spotlights some of the most fascinating topics in the travel world. In August, we're going back in time to revisit some of the greatest retro travel experiences.
Before it was a global chain and internationally-recognized brand, the Hard Rock Cafe was a single restaurant in London.
Created by two American businessmen, Peter Morton and Isaac Tigrett, it opened its doors in 1971. Morton was an industry native – his father founded the popular American chain Morton's Steakhouse.
London had no shortage of restaurants or museums. But Hard Rock's brilliance was in pairing the two.
In the 1960s, "Swinging London" was the coolest city in the world, so anything that happened there – especially if connected to the music scene – quickly made headlines around the globe.
If a British restaurant conceived by Americans seemed like a strange concept, Morton and Tigrett leaned on their background rather than run away from it.
The Hard Rock symbolized post-World War II Americana. The menu was full of burgers, fries and milkshakes, the color scheme bright red and white.
The logo was an homage to the Chevrolet hood ornament.
It was an allusion to an allusion, the embodiment of a kind of optimistic, shiny America that existed more in pop culture shows like "Happy Days" than in real life.
But it worked.
Half a century later, the Hard Rock Cafe brand has become bigger than just restaurants and hotels.
Depending who you ask, it's either a delightful nirvana for music lovers or a corny restaurant that exists to sell products. Either way, the brand has safely established its legacy.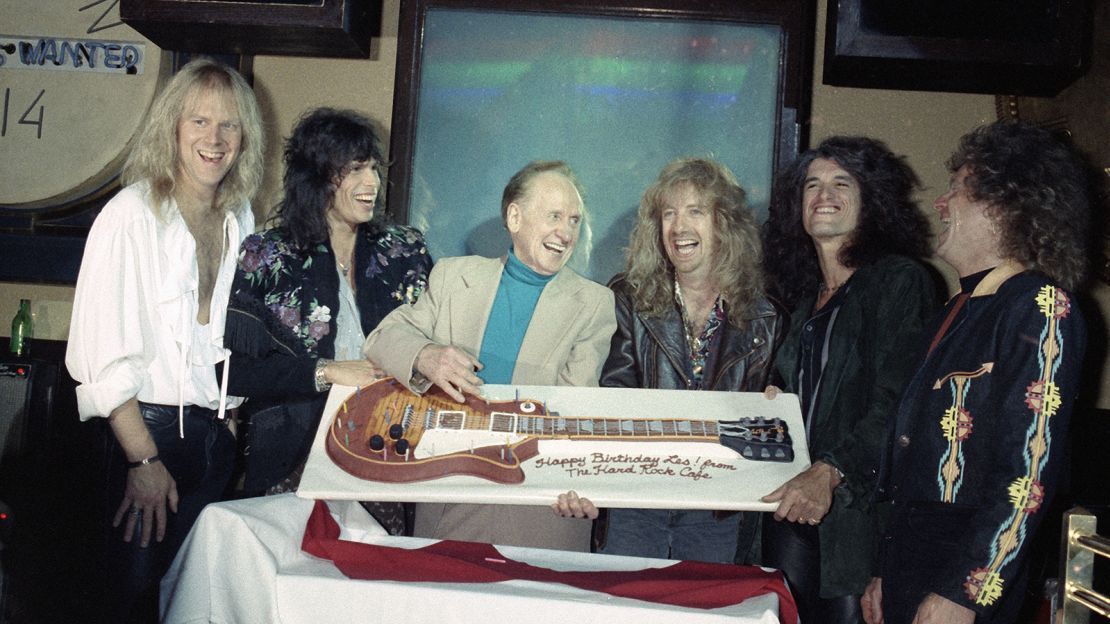 Putting the "rock" in Hard Rock
Every Hard Rock is filled with music memorabilia, much of which has been donated by the stars themselves.
As legend has it, Eric Clapton, a regular at the London outpost, donated one of his Fender guitars and asked the staff to hang it on the wall near where he liked to sit. Not to be outdone, The Who's Pete Townshend donated one of his guitars as well.
Merchandise became a major centerpiece of the brand, and not just on the walls. After all, a person can only eat one cheeseburger at a time, but he can buy a whole pile of souvenirs at once.