Hong Kongers have a passion for Hong Kong food that eclipses their love for politics, shopping, gambling, and even – gasp – stocks.
The city is home to some of the most food-obsessed people in the world and produces an extraordinary array of food items ranging from the stubbornly traditional to unselfconscious fusion foods, each more drool-worthy than the next.
Here is a selection of 40 Hong Kong food items we love so much that we'd rather not live than live without:
1. Fishballs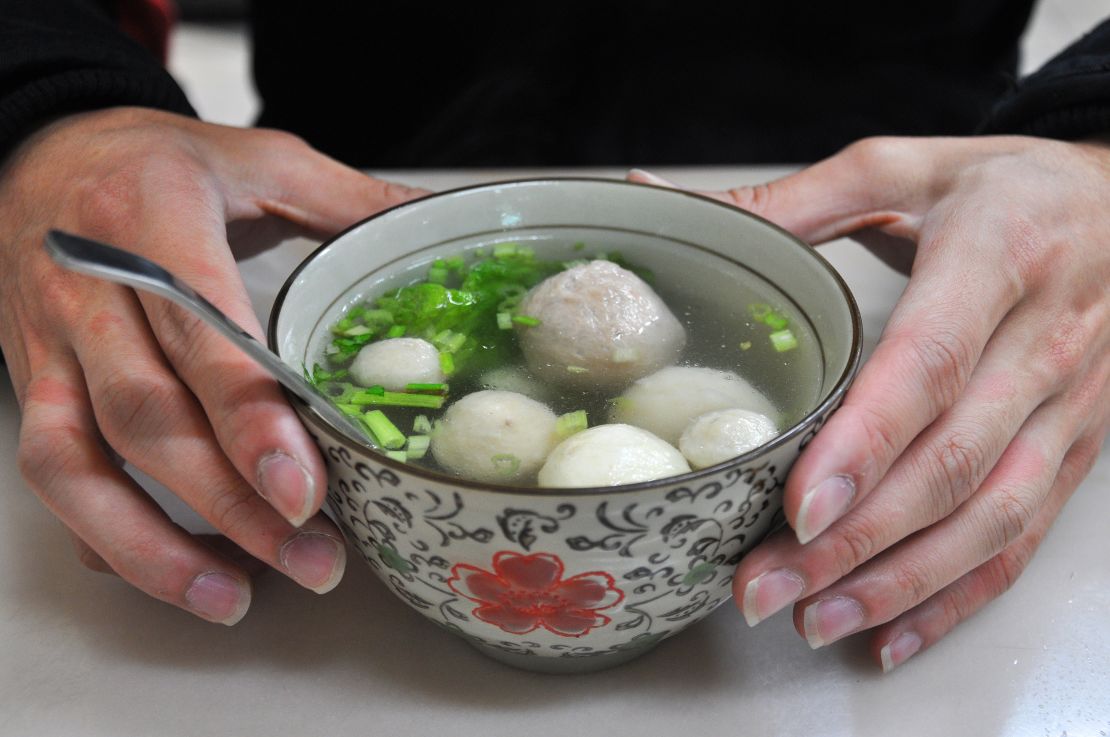 Hong Kongers eat millions of these compressed fish-meat snacks every day. And with a stall stewing fishball skewers in almost every 7-Eleven in the city, they're as ubiquitous and as accessible as that other classic Hong Kong snack, siu mai dumplings.
Everyone has their own favorite fishball joint, and ours is Tung Tat for their firmness and intense curry flavor.
Tung Tat Restaurant, G/F, 172 Fa Yuen Street, Mong Kok, +852 2392 3043.
2. Scrambled egg sandwich
On paper, an egg sandwich doesn't sound noteworthy. After all, it's just cooked egg in between two pieces of soft white bread.
No big deal, right?
Ah, but that would ignore the genius of a good Hong Kong line cook, who can somehow turn an egg into a fluffy, finely-layered gem of stomach-warming goodness. A classic egg sandwich should be plump, full of eggy flavour and light, not greasy.
Most people swear by Australia Dairy Company, 47 Parkes Street, Jordan, +852 2730 1356, but our favourite is Kwong Sing Café, 10 San Shing Avenue, Sheung Shui, +852 2670 4501.
3. Stinky tofu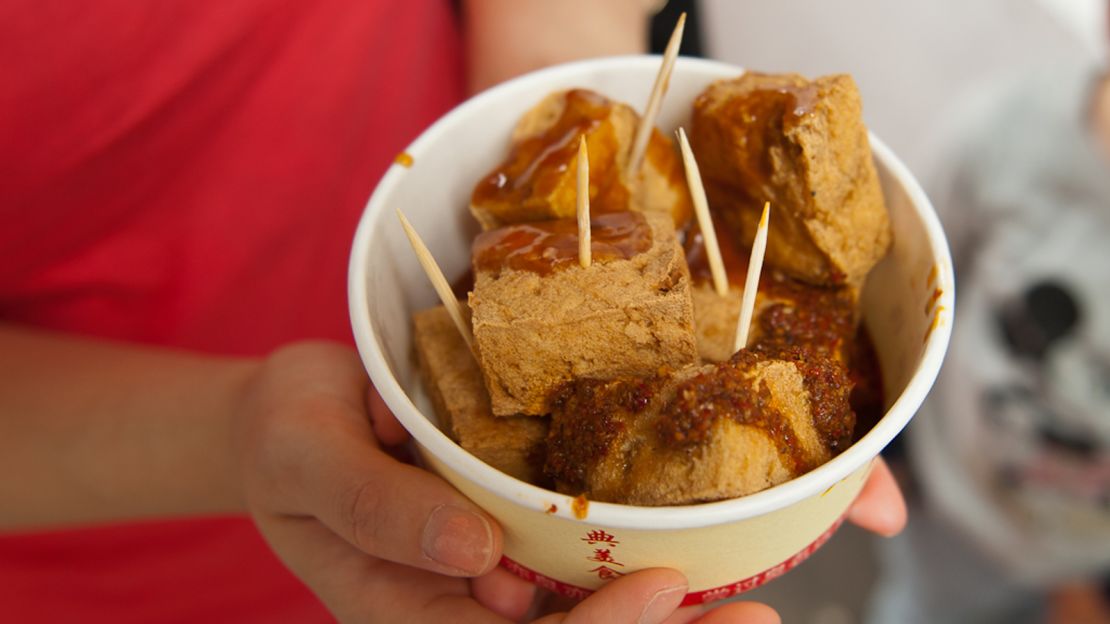 No doubt you will have heard or read about the stench emanating from one of the strangest foods to come out of this part of the world.
But nothing can really prepare you for the stink. Smelly tofu, like durian, is one of Asia's most iconic "weird foods."
The stench is a result of fermentation of the tofu and it is such an overpowering smell you'll be hard-pressed to shake it off for months to come. But Hong Kongers really love that stink. Well, most Hong Kongers.
Follow your nose to Delicious Food, Shop 10, G/F, 30-32 Nullah Road, Prince Edward, +852 2142 7468.
4. 'Pineapple' bun
The boh loh baau (literally meaning "pineapple bun") is the holy grail of what may generously be termed the Hong Kong school of baking.
It's firm on the outside, soft on the inside and topped with crunchy, sugary pastry. Popular enough to have been exported around the world – step into a Chinese bakery in Toronto, Taipei or Tianjin and you're likely to find one – it's ubiquitous in Hong Kong.
It's the perfect complement to milk tea, especially if you have it with butter, a variation known as boh loh yaau.
Try it at two Mongkok cafes that are known for their buns: Kam Wah, 47 Bute Street, Mongkok, +852 2392 6830 and Hong Lin, 143 Tung Choi Street, Mongkok, +852 2391 8398.
5. Cha siu baau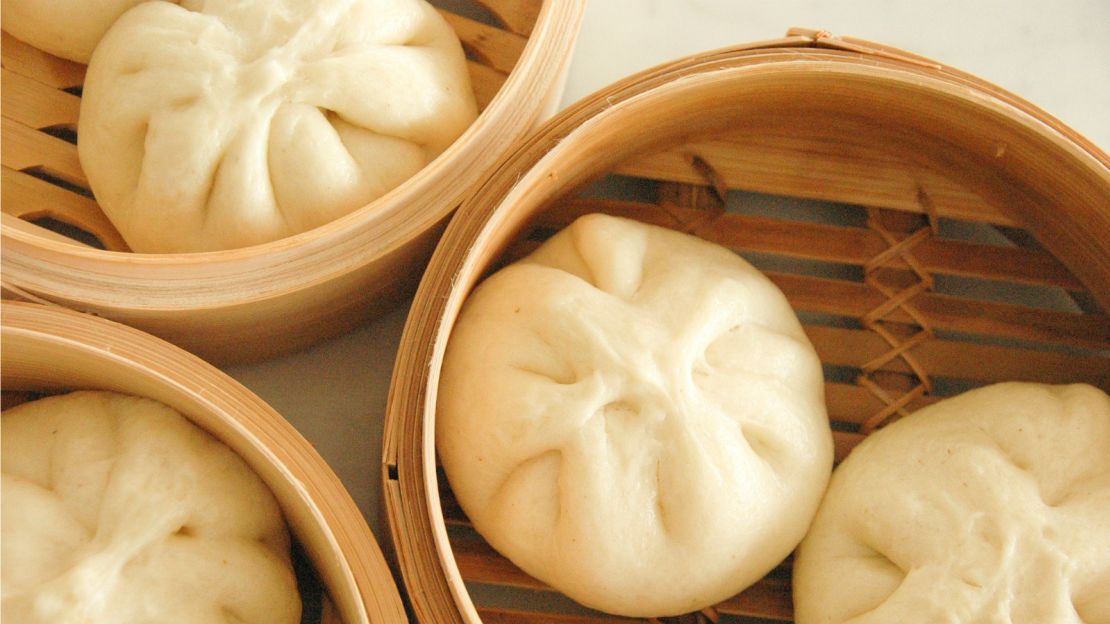 Barbecued pork stuffed into a bun deserves its very own shout-out here. Because, when we break open a soft white steamed bun and see the glistening mauve filling of diced cha siu with extra barbecue sauce spilling out and sniff the heady perfume of wine, soy, and hints of caramel, we're moved. North Garden calls theirs "cha siu mantou," giving the traditional bun a northern Chinese twist.
North Garden Restaurant, 1-2/F, Tung Ning Building, 249-253 Des Voeux Road, Sheung Wan, +852 2739 2338.
6. Miniature wife cakes
Much as we love traditional Chinese pastries, their heavy combination of lard and sweet pastes made from various beans and roots don't exactly make for easy snacking.
Luckily, Hang Heung has come up with a solution to that problem: miniature wife cakes. Wife cakes have a flaky skin made from pork lard and a firm, chewy filling made with almond paste and winter melon.
The combination of the pastry and mellow winter melon sweetness makes them particularly tasty, while their bite-size makes them particularly digestible.
Hang Heung, 64 Castle Peak Road, Yuen Long, +852 2479 2141
7. Hong Kong-style French toast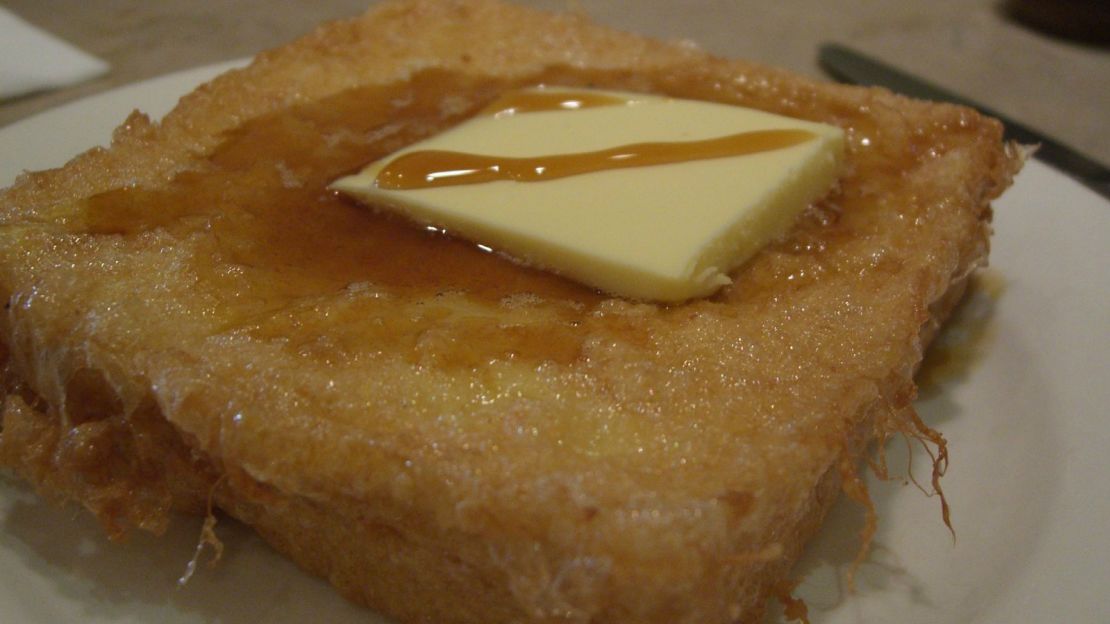 Unlike its more restrained Sunday brunch counterpart, Hong Kong-style French toast is for when you're stressed out and looking for a warm, deep-fried hug.
It's two pieces of toast slathered with peanut butter or kaya jam, soaked in egg batter, fried in butter and served with still more butter and lots of syrup. Too much of this will send you to an early grave, but it's the perfect comfort-food combination of simple flavors and textures: sweet and savory, soft and crispy.
Try it at Lan Fong Yuen, 6 Gage Street, Central, +852 2850 8683.
8. Sweet tofu soup
Sweet tofu soup is one of those deceptively simple Hong Kong dishes whose potential for satisfaction far outweighs the complexity of its ingredients.