2017 marks the 20-year anniversary of Hong Kong's handover from British to Chinese rule. While there have been some changes in that period, for the most part Hong Kong is still a colorful, chaotic, fantastic place to live and visit.
Here are 40 reasons why fans of Hong Kong say it's the world's greatest city:
1. Public transportation rules
Hong Kong is no place for motorists, with about 380,000 private vehicles for a population of over seven million. But it's a public transit utopia. Big buses, little buses, ferries, railways, a tramway – you name it, we have it, and they're all interconnected, making Hong Kong's network one of the most sophisticated in the world.
2. Anger-activated camera phones
It all began with the "bus uncle" clip, in which a bus rider was told to lower his voice while talking on his cell phone. Then came "MTR couple," in which a middle-aged couple launched a tsunami of insults upon some poor sap who bumped into them on the subway. In February 2009 came the absolutely golden "airport auntie" video, in which an air traveler flipped out upon missing her flight home. Each is a hilarious representation of what happens when Hong Kongers finally lose it. Just stay out of our way, especially on public transport.
3. The stripper strip that won't be outstripped
Wanchai's Lockhart Road is the heart of Hong Kong's historic girlie bar district, once thriving with off-duty sailors and soldiers. Nowadays, world-weary ladies entice passersby into their establishments without warning of the pricey tabs. The area is gentrifying fast, with trendy restaurants and funky clubs moving in each day. Despite it all, Lockhart retains a Suzy Wong mystique.
4. We are the world
Now fully 115 countries have consulates in Hong Kong, more than any other city in the world.
5. Star-quality tutors
To become a "tutor king" is a legitimate life-goal here. Competition within the million-dollar tutoring industry is so fierce that tutors market themselves like celebrities, plastering their inordinately well-groomed images on billboards and bus panels. One court case involved "tutor god" K Oten, who was ordered to pay $1.12 million (HK$8.8 million) in damages for breaching his contract with King's Glory Education.
6. Battling theme parks
What happens when you cram two sprawling theme parks into a tiny city? Perhaps the fiercest amusement park rivalry in modern history – and a lot of giddy kids. Ever since Disney landed here in 2005, Ocean Park has defended its turf with bulldog-like ferocity, investing over $700 million (HK$5.55 billion) to transform into one of the world's top marine-themed parks. In 2009, Disneyland retaliated by selling bargain $13 (HK$103) entry tickets to visitors from mainland China. But the winner might actually be the one to make the most kids cry – each park's highly-competitive Halloween festival is notorious for scaring even adults.
7. We're insanely cautious about swine flu
Hong Kong is the place to be if you're irrationally terrified of catching swine flu. The city infamously became the first and only place to quarantine an entire hotel after a guest was diagnosed with H1N1. The Metropark Hotel was quarantined – and dominated local headlines – for seven days. Guess we learned a bit too much from SARS.
8. Mega-convenient convenience stores
Hong Kong has the highest density of 7-Elevens in the world, with a density of one per 1.380 square miles, as of 2007. Add to that the number of branches of competitor Circle-K, and you have total convenience store overkill. (One tiny block near the CNNTravel offices inexplicably houses five convenience stores).
9. Cosmopolitan city, tropical paradise
About 40% of Hong Kong's territory is protected by country parks, representing one of the highest proportions in the world. A 20-minute drive from just about anywhere in the city will take you to idyllic beaches and hiking trails through lush green mountains. In 24 hours, you can experience paragliding off a mountain, diving off the coast, trolling for pink dolphins and cruising on a speedboat, with time left to get decked out for a swank night on the town.
10. Cash-free living
Having a wallet is so passe. Nowadays, all you need for a fun-filled day in Hong Kong is an Octopus card. You can pay for all public transportation, KFC meals, vending machine sodas, 7-Eleven impulse buys, Park n' Shop grocery runs and even ice skating rentals with a "doot." (The sound made when swiping the Octopus is now a common verb, as in "just doot it.") The Octopus even comes in tiny, SIM card-sized chips that can be dangled on bracelets like lucky charms.
MORE: Exploring Hong Kong history through its food
11. All-hours/weather conditions dining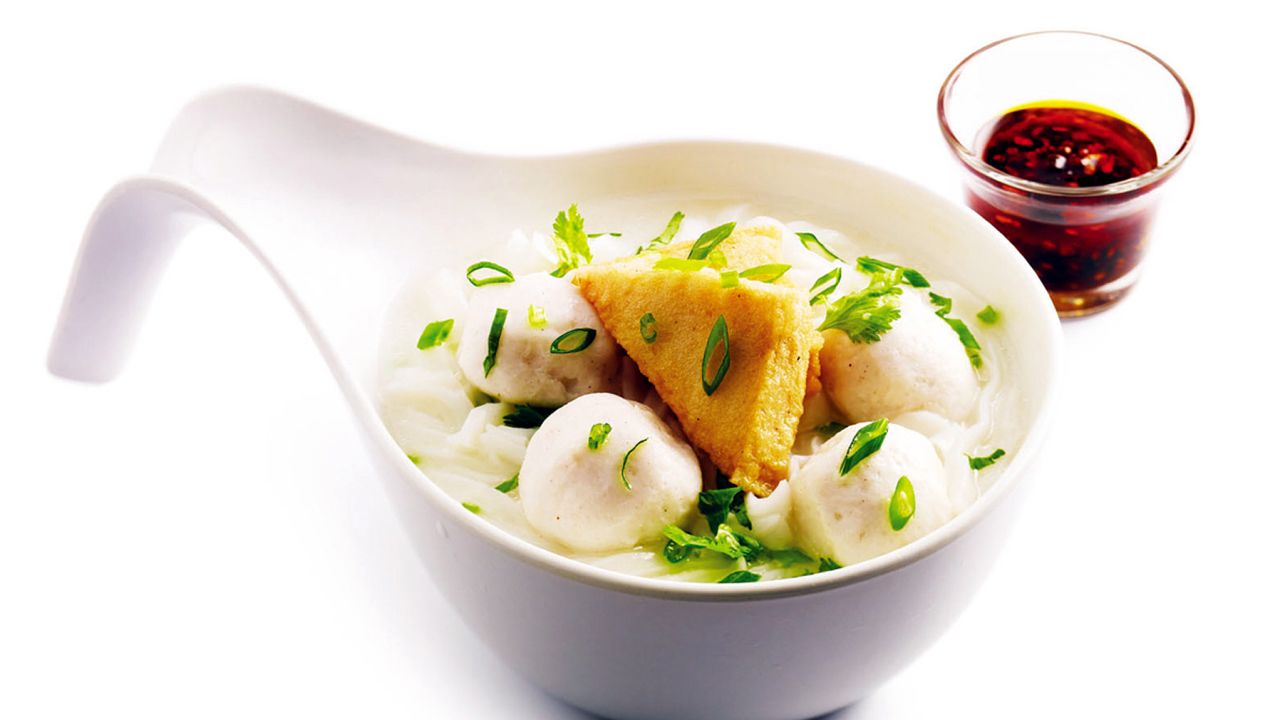 The Tsui Wah Restaurant chain is fast becoming an institution in Hong Kong, serving popular dishes such as Hong Kong-style curries, fishball noodles, pork cartilage in soy sauce, and satay beef noodles. But what really endears the restaurant to Hong Kongers – and compels them to buy souvenir Tsui Wah t-shirts – is the fact that they stay open and offer delivery 24 hours a day, even during typhoon signal number eight.
12. You can judge a politician by his/her cover
Our chief executive Donald Tsang is known as "bowtie Tsang" for his stubborn sartorial habit. Outspoken pro-democracy LegCo member Leung Kwok Hung is known as "Long Hair" for his luscious waist-length locks, and retired civil service chief Anson Chan is fondly known as "Chan sei maahn" after a mahjong tile whose markings resemble her toothy, winning grin.
13. Stools abound
The ones you sit on, not the ones that – oh, never mind. Whether they're in a dai pai dong, a cheap noodle shop or just on the side of the street, stools are Hong Kong's answer to Paris' wicker cafe chairs, except they're less fussy and you can put them anywhere. A close second? The stools that are also canes, used by savvy old people.
14. There's market on top of market (on top of market …)
Bird market, sneaker street, ladies market, goldfish market, flower market … all centered in the bustling Mongkok neighborhood within walking-distance of one another. That's unbeatable shopping.
15. Excuse us while we scrape the sky
Hong Kong owns the world's largest collection of skyscrapers. But we also suffer some of the worst feng shui in Asia because of inharmonious architecture, such as the knife-like design of the Bank of China tower.
16. The cradle of kung fu legends
Three of the world's biggest kung fu stars enjoyed their breakout moments in Hong Kong: Bruce Lee in "The Big Boss" (1972), Jet Li in "Shaolin Temple" (1982), and Jackie Chan in "Drunken Master" (1978).
17. A bridge that can't be topped (except by cars)
The 2.2km Tsing Ma Bridge is the world's heaviest, longest road-and-rail suspension bridge in the world. It links commuters to Chek Lap Kok airport and also happens to be quite nice to look at.
18. For better or worse, you're never alone
Hong Kong is densely populated at 16,469 people per square mile, and sometimes it feels like the entire population is located in Mongkok. The popular shopping district gained entry into the Guinness Book of World Records as the most crowded shopping district in the world. One of the busiest of Mongkok's busy streets is Sai Yeung Choi Street, which is now sealed off from traffic and home to street performers as well as shoppers.
19. Even the bland food is exquisite
Hong Kong proves that congee isn't just for the infirm. The plain, boiled rice porridge is elevated to epicurean heights here in the Cantonese food capital, served with a range of ingredients from delicate slices of fish to preserved eggs and pig's blood. But the real mark of a great congee is in its texture – it should be light and fluffy like white clouds, yet robust. Hong Kong's juk po (congee shops), such as Sang Kee, accomplished just that.
20. The best-fed people on Earth
With one restaurant for every 600 people, Hong Kong surely boasts one of the highest per-capita concentrations of cafes and restaurants in the world. It also makes Hong Kong the worst place to be on a diet, so we'll just call this one a draw.
MORE: 17 beautiful reasons to visit Hong Kong in 2017
21. Adrenaline rushes come cheap
The late-night red minibus from Central to Mongkok is the fastest way to cross the harbor at night – if you can stomach it. The $1.40 (HK$11) ride is notoriously thrilling, nicknamed "the deathwish minibus" for its limit-pushing speeds.
22. It's a vintage gold mine
Ask any girl who's been here and they will tell you that Hong Kong offers the world's best bargain hunting. We know people who have found real Diane Von Furstenberg wrap dresses for $10 (HK$80), Marc Jacobs knock-off blouses for $4 (HK $30) and vintage Hermes for $12 (HK$100).
23. We are disrespectful to dirt
The SARS outbreak in 2003 scarred us forever. Now you'll notice sanitation stations – automated machines that spurt disinfectant – in virtually every building in the city. Notices in elevators boast the frequency with which buttons are sanitized (an average six times a day) and being sick in public is practically a faux pas (dare to sneeze on public transport without wearing a face mask and be prepared for the stink eye from fellow passengers).
24. The granddaddy of dim sum