Having recently become the world's most populous nation, India has sparked much speculation about whether it will continue to surpass China in other arenas.
All eyes now are on the South Asian superpower's growing influence on the global stage. And the tourism industry is no exception.
By 2024, Indians are expected to spend more than $42 billion per year on outbound travel, according to recent reports.
India is experiencing what Omri Morgenshtern, CEO of travel and bookings website Agoda, calls a tourism "boom," and is currently "the biggest growing outbound destination."
While the total number of travelers coming from some other countries is higher, no nation's tourism sector is growing as fast as India's, he adds.
It isn't just about the number of people traveling, either. The country is continuing to pour billions of dollars into growing its aviation industry and cementing its status as a travel hub.
A series of bold investments
Experts say much of India's outbound growth trajectory is being driven by improvements in infrastructure and an expansion in its aviation sector.
The Indian government announced this year it plans to spend 980 billion rupees ($11.9 billion) by 2025 on constructing and modernizing airports within the country, Reuters reported.
Among these is the Noida International Airport, in the city of Jewar in Uttar Pradesh state. Currently due to open in 2024, according to the Times of India, it's poised to be Asia's largest airport and will enhance connectivity to and from the wider Delhi-National Capital Region (NCR) and Western Uttar Pradesh.
Gary Bowerman, founder of Check-in Asia, a tourism-focused research and marketing company, says "the work that (India's) been doing within the country is now starting to bear fruit. It's got more airports, it's got more terminals, it's got more infrastructure than it had a decade ago."
Since 2017, at least 73 airports have been operationalized under India's regional connectivity scheme. Meanwhile, Delhi's Indira Gandhi International Airport cracked the top 10 list of the world's busiest international airports for the first time ever this year, with 59.5 million passengers passing through its gates in 2022. (It should be noted China was still largely closed off to the world due to the pandemic until early 2023.)
Morgenshtern says the rise in outbound tourism from India is the result of investment not just by the government but by private airlines as well.
"I think there's a combination there of the government investing in the airports, and the airlines themselves taking very, very bold moves of growing the capacity," he tells CNN.
Some airlines are feeling the consequences of those bold moves, such as India's Go First, a low-budget airline that declared bankruptcy in May.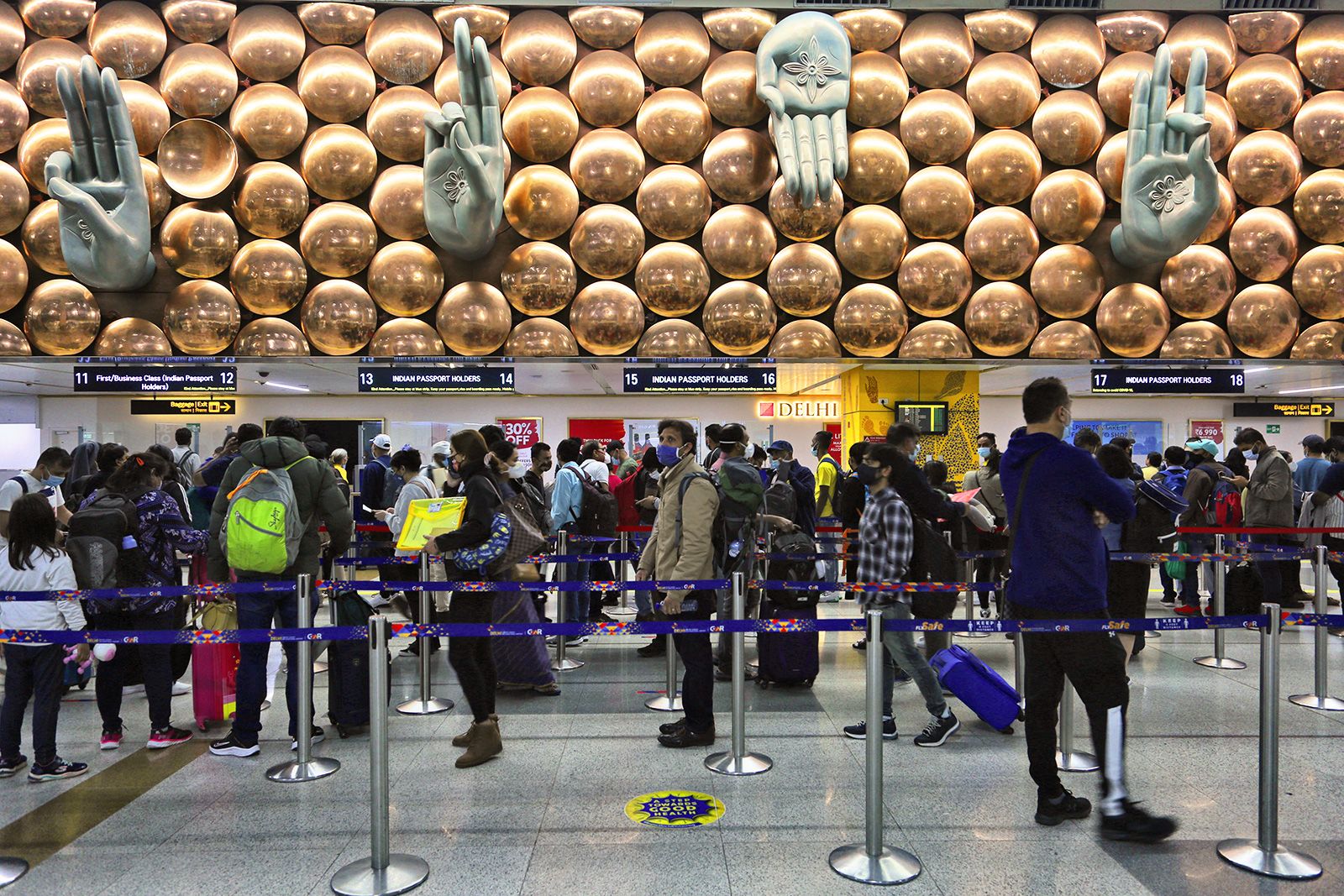 Bowerman believes that low-cost carriers like Go First have been "vital for growth" in India's "very price-sensitive market."
"But the margins have been very low and competition fierce, and this has resulted in some high-profile low-cost or economy carriers failing, which shakes consumer confidence and impacts the overall market balance," he adds.
Despite the struggles, other airlines are continuing to offer lower-cost options. Air India, for example, is fully owned by Indian conglomerate Tata Sons. As part of its efforts to expand its offerings, the company announced earlier this year it will be operating flights under both the Air India brand and Air India Express, having previously merged the latter with Tata's other low-cost airline, AirAsia India.
Bowerman says this single-brand, low-cost carrier indicates that Air India "clearly sees the LCC (low-cost carrier) segment as an integral part of its own growth strategy and of the continued expansion of India's aviation market."
With the mergers and consolidation of airlines under the Tata umbrella, Air India is now the country's second-largest domestic airline and its biggest international carrier, according to a release from Tata.
The airline has made other moves to facilitate increased Indian travel. In February, Air India purchased nearly 500 new planes, the most ever bought in one order by a single airline. Over the past two years, the airline has also increased frequencies on existing routes and added several new ones to key destinations in Europe and the US.
Air India isn't the only airline stepping up its game. In early June, low-cost carrier Indigo announced the addition of 174 new weekly flights and six new destinations across Africa and Asia.
To meet increasing air travel demand, India has also expanded its airplane leasing program for both domestic and international routes, Civil Aviation Minister Jyotiraditya Scindia told the CAPA India Aviation Summit in March.
To draw more Indian travelers, Morgenshtern suggests countries now need to ease visa restrictions and increase the number of flights from India.
"When those two things happen," he says, "then the magic happens on a growing market like India."
Who stands to benefit
Based on data collected by Agoda, Indians are now traveling to a more diverse range of countries.
"If you look at a place like Europe, you see more of them going to France or Switzerland," says Morgenshtern. "Those are two countries that weren't in the top 10 destinations for Indians before the pandemic."
In 2019, the three most popular destinations for Indians were Thailand, Malaysia and Indonesia.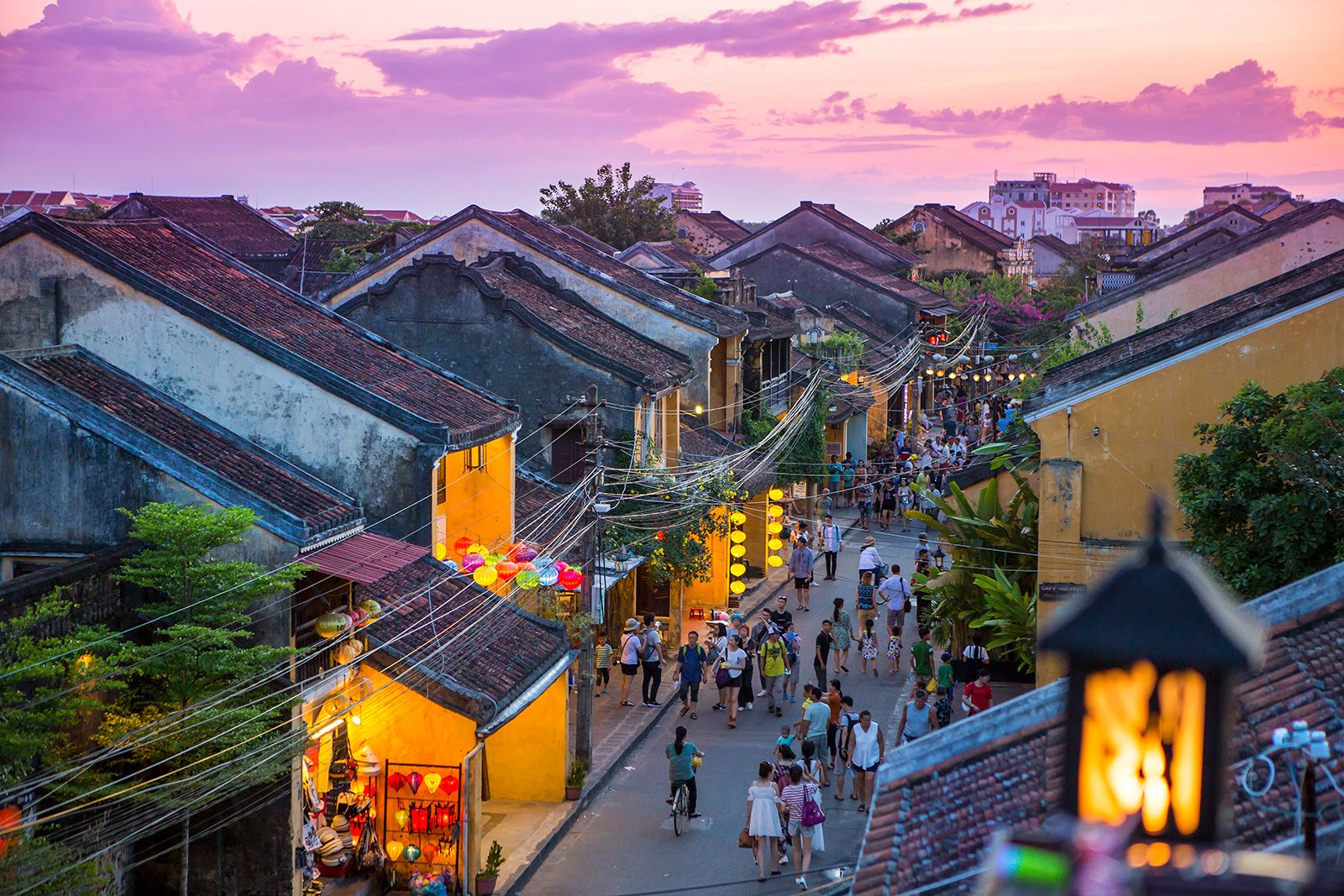 When it comes to Southeast Asia, the top countries frequented by Indians now are roughly the same as they were five years ago, but the number of travelers has increased.
"We see a lot more Indians traveling to Vietnam, Singapore, Indonesia, Malaysia. They all got Indian travelers before but not to the extent that we see them here," Morgenshtern said.
Indian travel to Vietnam, for example, is expected to increase by at least 1,000% from pre-pandemic levels, according to Morgenshtern.
Southeast Asia in general is clearly a top destination for Indian travelers.
"Countries like Singapore, Thailand, Indonesia, they're all out benchmarking the crazy growth that we see anywhere happening with Indians," Morgenshtern says.
In contrast, based on Agoda's data, not as many Indians are traveling to Japan, Korea or Taiwan, which the CEO suggests is in part because of their distance from India – but could also reflect a lack of awareness.
"When we talk with tourism authorities, they recognize India as a growing power and they all have something in their plans," Morgenshtern says. But when it comes to promoting the destinations to Indian customers, they are "just starting now."
India vs. China
While China's outbound travel market has skyrocketed over the last two decades, India's boom has come a bit later, which Bowerman says is due in part to how different their aviation sectors are.
In India, the aviation industry today predominantly consists of private airlines, which often compete with each other.
On the other hand, China has three main airline groups developed and consolidated by the government, each of which operates in specific regions: Air China is based in Beijing, China Eastern is based in Shanghai and China Southern is based in Guangzhou.
As a result, Bowerman says, "the Chinese state government was really able to control the volume and the frequency of routes, particularly into Southeast Asia and Northeast Asia, because it had these three groups that don't compete with each other."