A life-sized mechanical elephant will take part in ceremonies at a temple in the southern Indian state of Kerala, amid concerns about the welfare of animals used for rituals.
The animal-like model, which is 10 feet 6 inches (3.2 meters) tall, is called Irinjadappilly Raman. It will be used to conduct ceremonies at the Irinjadappilly Sree Krishna Temple in a "safe and cruelty-free" way, according to a press release from People for the Ethical Treatment of Animals (PETA) in India, which donated the elephant.
The majority of elephants in captivity in India are held illegally, or have been dispatched to a different state without permission, the animal rights organization said.
The animals are subject to harsh punishments and beatings with weapons that have a metal-tipped hook, PETA India added. As a result, many sustain painful foot injuries and leg wounds after being shackled to concrete for long periods of time.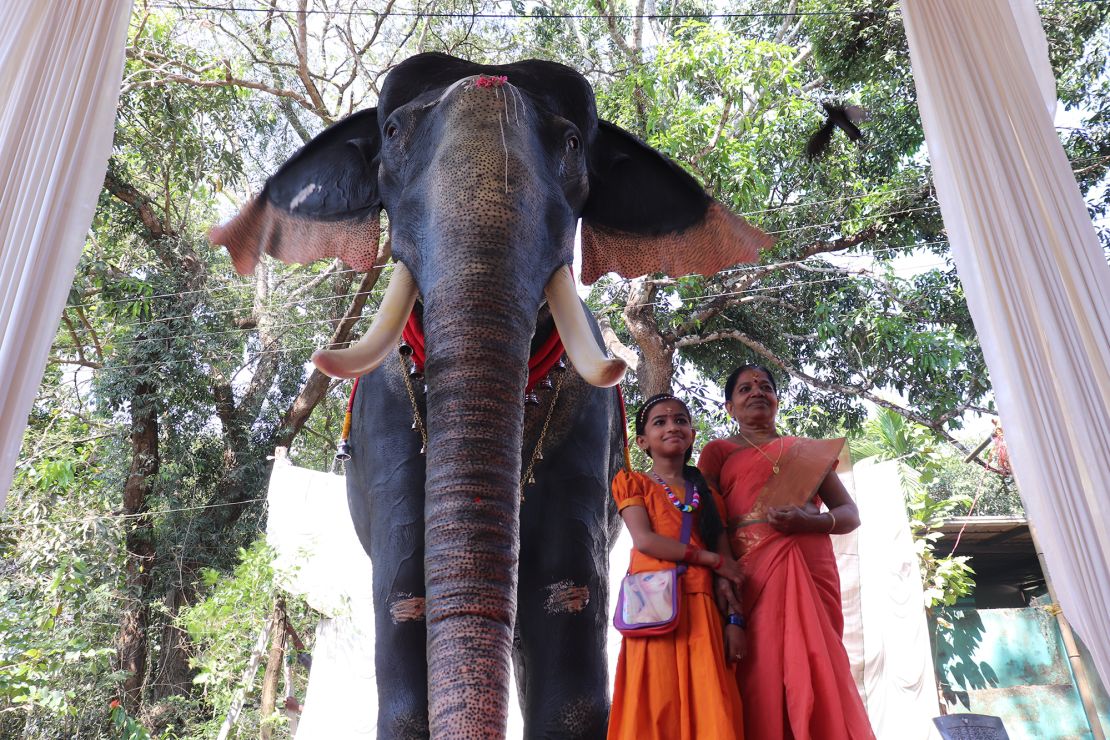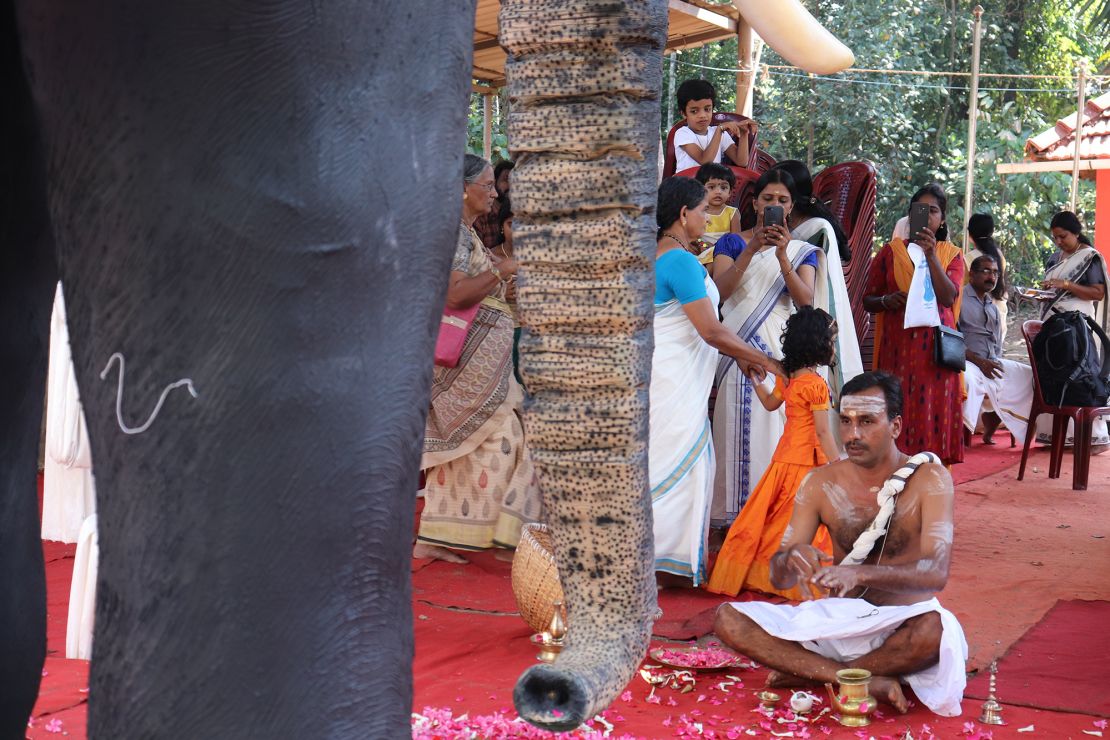 Elephants can display antisocial behavior after being deprived of adequate food, water or veterinary care. Frustrated elephants often try to break free of captivity, and as a result can harm other animals, humans or property, the group added.
Community leaders participated in a religious ceremony – known as a Nadayiruthal – to induct the donated robot into the temple on Sunday.
Rajkumar Namboothiri, head priest of the temple, said he was "extremely happy and grateful" for the donation.
"We are extremely happy and grateful to receive this mechanical elephant which will help us to conduct our rituals and festivals in a cruelty-free way, and we hope that other temples will also think about replacing live elephants for rituals," Namboothiri said in the release.
Actress Parvathy Thiruvothu, a supporter of the project, said the move will help animals have "respectful and dignified lives."
"In this day and age, we have access to understanding what animals are forced to endure when humans use them for entertainment," Thiruvothu said in the release.
"It's high time we made stronger and more impactful strides towards stopping such abuse and letting animals have respectful and dignified lives."
PETA India said that captive elephants killed 526 people in Kerala over a 15-year period, from 1997 to 2012.