Ho Chi Minh City, Vietnam
CNN
—
Whatever the movies have taught you about Vietnam, forget it.
Also known as Saigon, Ho Chi Minh City is changing at a pace that would shame the most reckless of motorcycle taxi drivers.
While all the progress is sometimes mourned by old-timers, life is never slow when you're in the thick of it. In fact, it's the city's limitless vitality that provides much of its travel allure. Learn more about where to eat, stay and play:
Dining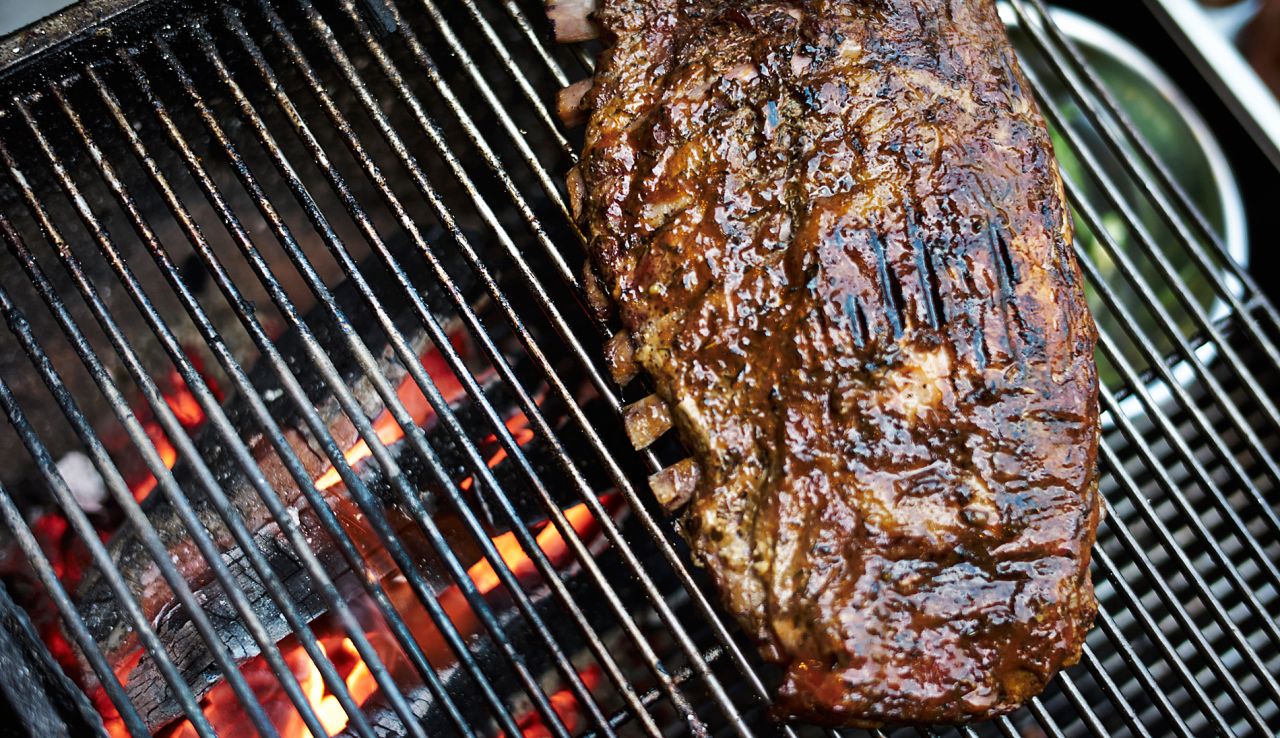 Quan Ut Ut
Vietnam's culinary love affair with the pig is long-established. Porcine-centered creations such as bun cha (vermicelli noodles with grilled pork meatballs) and thit heo kho (caramelized pork) are among the nation's most loved dishes.
Yet few could have predicted that one of the hottest tables in HCMC would turn out to be a humble American barbecue joint whose Vietnamese name, Quan Ut Ut, translates as "Restaurant Oink Oink." They don't accept bookings so queues of up to an hour are common as diners wait patiently to, in the words of the owners, "get their ut ut on" and fill up on barbecued meat and a selection of local and imported beers.
Monsoon
With its airy setting and immaculate interior design, Monsoon feels like a top-end venue, but stays true to the Asian street dining idea of great food at low prices.
With Cambodian, Vietnamese, Burmese, Thai and Laotian offerings, it's the only place in town where diners can mix and match a banquet from across mainland Southeast Asia. Top picks include a sweet pork curry from Myanmar and a flawless take on Khmer fish Amok.
Banh Xeo 46A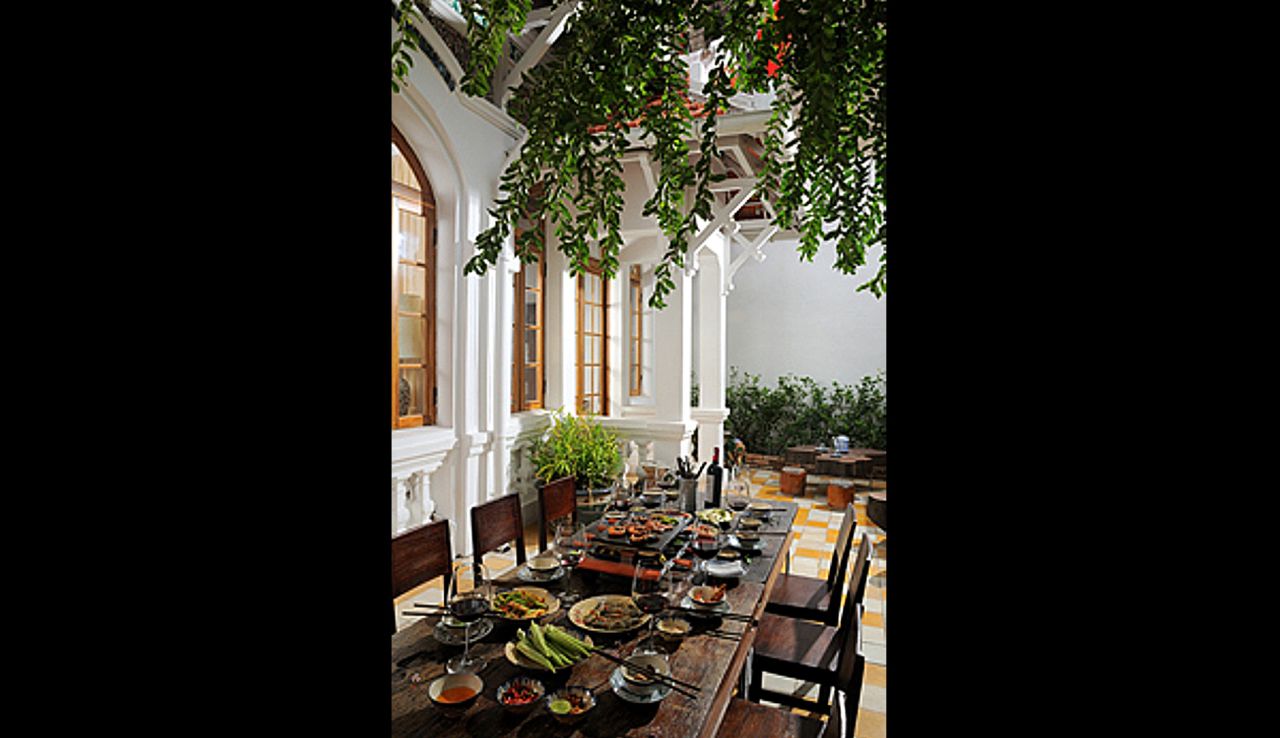 Despite serving some of the best Vietnamese food in the city in a serene converted house, Cuc Gach Quan's location on the outer limits of District 1 is often a deterrent to short-term visitors. It shouldn't be.
As at many Vietnamese restaurants, the menu is a weighty tome. Homemade tofu is creamy and pliant. Other highlights include soft shell crab and beautifully textured red rice. An extensive wine list and reasonable prices make it even more imperative to fit in a trip here.
Pizza 4P's
The best authentic Neapolitan pizzas in Ho Chi Minh City are the work of a Japanese chef. The contemporary Pizza 4P's gives a pleasing first impression but it's the quality of the pizzas that linger longest in the memory.
Crispy yet slightly chewy bases have a perfect texture while the toppings – from classic Italian numbers such as margarita and quattro formagio to Japanese fusion creations such as teriyaki and marinated beef – are judiciously applied and bolstered by the use of creamy freshly made mozzarella. Throw in a comprehensive wine list and a good selection of beers and you have the recipe for an uplifting evening out.
Banh Xeo 46A
It's not hard to see why the banh xeo ("sizzling pancake") has become such a hit with foreigners. Unlike some Vietnamese creations, there are no challenges or nasty surprises.
Rice flour, water, turmeric powder (the source of the pancakes' vibrant yellow coloring) and coconut milk are combined to make the batter, which is stuffed with fatty pork, shrimp and bean sprouts, then pan-fried. The crisp result is served alongside a veritable hedgerow of aromatic herbs and dipped in nuoc cham (fish sauce thinned with water and lemon). This is one of the most addictive treats in the Vietnamese culinary armory – this is one of the best venues at which to get hooked.
Where to find the best street food in Ho Chi Minh City
Where to find the best street food in Ho Chi Minh City
Nightlife
Chill Skybar
This is Ho Chi Minh City's most opulent sky bar. Since opening in October 2011, Chill Skybar has earned a lofty reputation with great cocktails and good food. The A-list Vietnamese celebs and models who have made this their watering hole of choice may beg to differ, but the real star of the show is the stunning view over HCMC.
Yoko
Broma Not a Bar
Up a rickety staircase, Broma feels like a discovery. Although it's been joined by several other idiosyncratic venues, the cozy space of the downstairs bar and expansive rooftop are reliably packed with the city's hip crowd. DJ nights keep weekend nights bumping. But Broma's most arresting feature is its upstairs area where you can sip on one of the bar's imaginative cocktails while admiring a sparkling view of downtown.
Saigon Ranger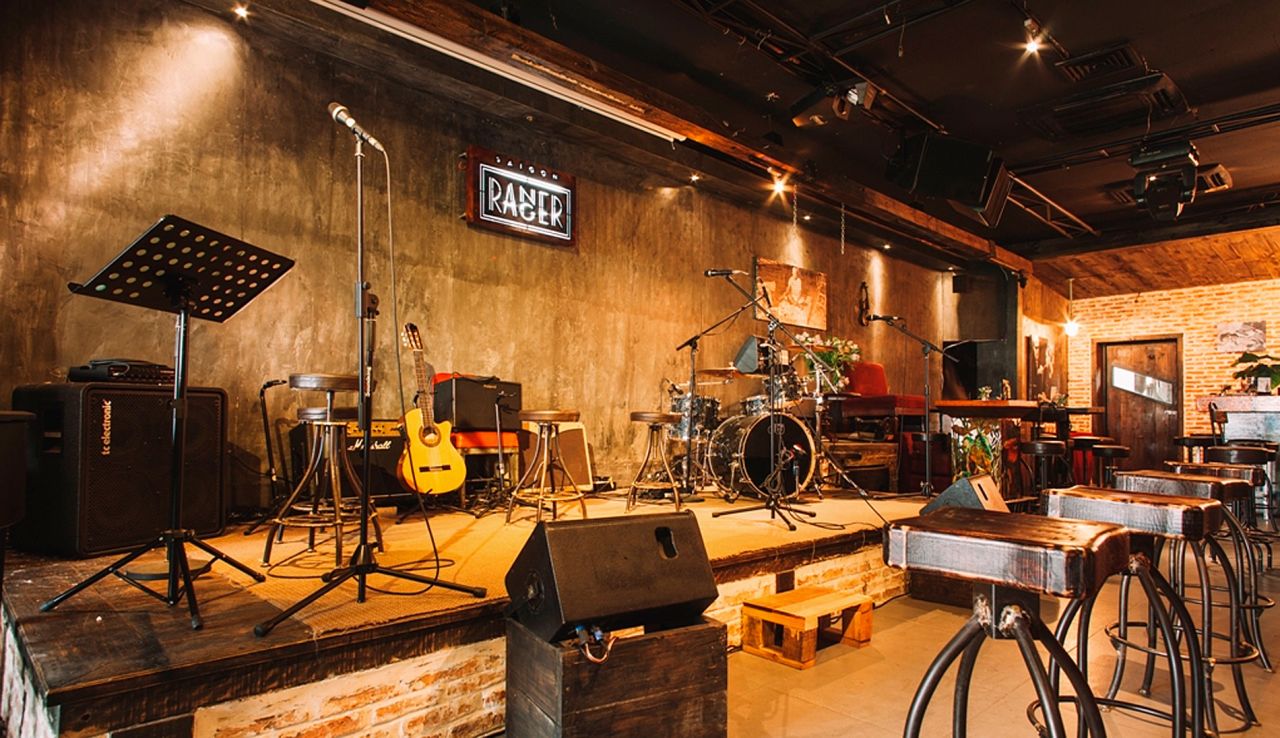 Great music venues used to be hard to come by in HCMC, but the city has been moving to a much steadier beat in recent days. This compact live music and event space is among the best of a new breed of venues. There's an eclectic feel to the lineup here.
An "anything goes" approach encompasses everything from Vietnamese death metal to acoustic nights and international acts. Live acts take center stage most nights, but Saigon Ranger's frequent DJ events are also popular with a young crowd.
Yoko
Saigon may be a party city, but cerebral types can have a tough task tracking down bohemia. Hipster hangout Yoko, however, offers respite from all the dumb fun.
Lush
Lush
Every upwardly mobile metropolis needs a place for its beautiful people to preen, and this is Saigon's. Most nights of the week, the city's stylish set check each other out over expensive cocktails on the crowded terrace, one of the classiest pick-up spots in town.
Top international DJs don't tend to make the detour from Bangkok, KL and Singapore, but when they do they usually end up here, meaning there's a better than average hits-to-misses ratio with the music. Tuesday's Ladies Night is a particularly popular weekly event.
Shopping/attractions
Vespa Adventures
No vehicle encapsulates life in Ho Chi Minh City like the trusty Vespa. Therefore it's fitting that some of the most thrilling tours of Vietnam's southern hub are conducted on the famous Italian scooters. From a base at Zoom Cafe in the backpacker epicenter of Pham Ngu Lao, Vietnam Vespa Adventures takes guests on various voyages of discovery around the city.
Itineraries vary and encompass everything from foodie themes to insider journeys to some of HCMC's lesser-known sights. Between stops, guests get the chance to experience the pulsing energy of the city from a unique vantage point on the back of a vintage scooter.
Touring Ho Chi Minh City in a retro Vespa mob
Ben Thanh Market
The daddy of HCMC's many markets, Ben Thanh is by far the most popular tourist shopping spot in the city. From buckets of jumping frogs in the wet market to clothes, fabrics and souvenirs in the teeming narrow alleys, this place puts the "Ay!" into buying.
Prices are somewhat higher than at markets elsewhere and only the hardest of bargainers are rewarded with anything approaching a good deal. Nevertheless, it's a lively experience and several great food stalls at the back of the market make it a fine place to take a crash course in Vietnamese street cuisine.
Sophie's Art Tour
Devised by English ex-pat Sophie Hughes, Sophie's Art Tour looks at Vietnam's tumultuous history through the eyes of its artists. The time line of colonialism, war, communism and breakneck free market development is familiar to most visitors, but the art these phases inspired is generally not.
Hughes spent nearly a year researching the tour, interviewing experts, artists and collectors, and the result is a fascinating introduction to Vietnamese art and a compelling history lesson.
The striking modern building was built on the site of the palace of the French governor-general of Cochin China in the early 1960s and its design (by Paris-trained Vietnamese architect Ngo Viet Thu) remains one of the finest examples of modern architecture in the city.
When a North Vietnamese tank crashed through the wrought iron gates on April 30, 1975, it sounded the death knell for the South Vietnamese government. A replica of the tank still sits on the lawn while attractions inside include the grand Presidential Receiving Room and an eerie basement with telecommunications center, war room and network of tunnels.
Ho Chi Minh City's creative coffee shops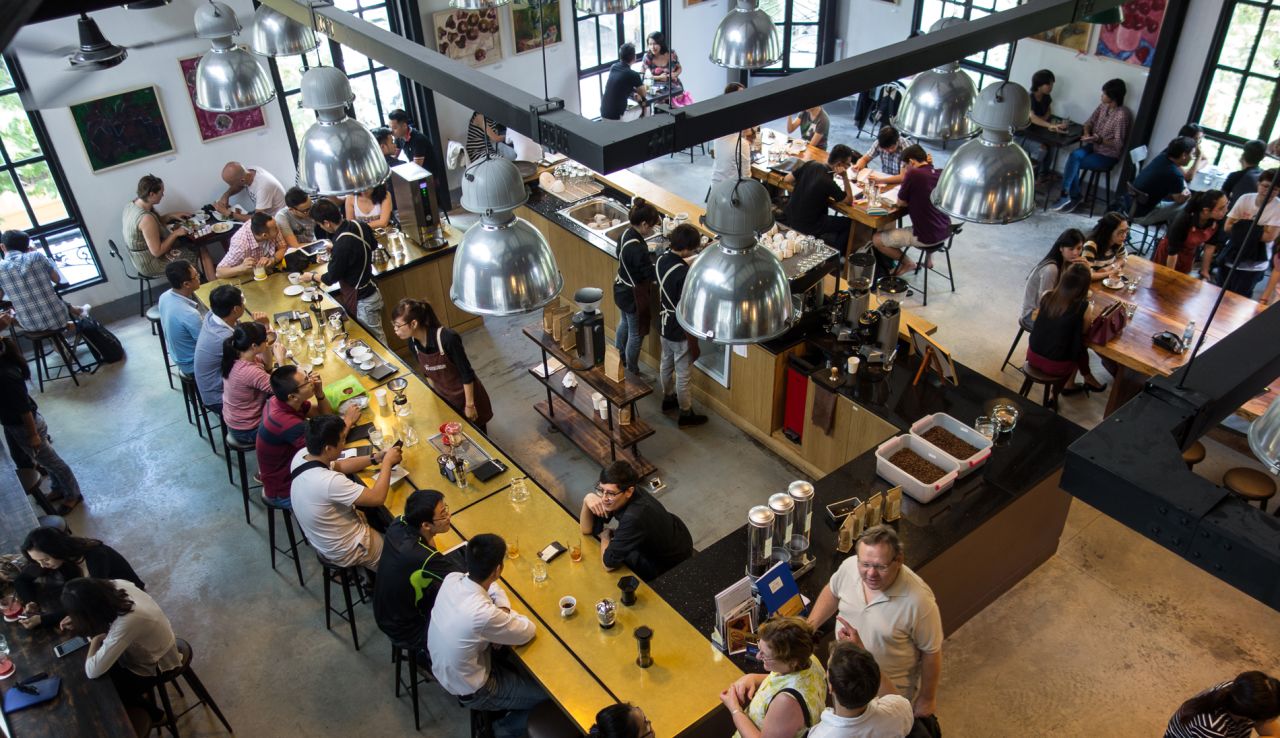 The Workshop
There are deep shades of artisanal cool to this cafe/co-working space. In fact, everything from the industrial fittings and exposed brickwork to the single-origin Arabica bean varieties – imported directly from coffee farms in the Central Highlands of Vietnam – feels like it came directly from a hipster handbook on how to do a cafe.
The owners of The Workshop apply a host of brewing methods to their premium beans. Given the immense attention to detail, the results are spectacular.
L'Usine
With its high ceilings, polished concrete floors and conceptual mash-up that makes it part cafe, part boutique and part gallery, L'Usine was born to be a trendsetter.
So it has proved, with the venue inspiring a number of worthy imitators since it opened in 2010. Located up a set of stairs off Dong Khoi Street in the heart of the city, the cafe is a hub for HCMC's groovy set who come to for the free Wifi and outstanding coffee. So popular has the concept proved that a second L'Usine has opened around the corner on Le Loi Street.
Banksy Cafe
The British street artist may not be to everyone's taste, but the HCMC cafe named in his honor is far less divisive. Like so many of the city's best venues, Banksy Cafe is located in a shabby-looking old apartment building.
Inside the decor is sharper, featuring psychedelic murals, photographs and canvases on the walls. The cafe attracts a creative crowd, while regular exhibitions are another nod to its inspiration.
Banksy Cafe, 1F, 14 Ton That Dam; +84 936 368 163
Duncan Forgan is a freelance writer based in Southeast Asia.