Editor's Note: CNN Insider Guides are thoroughly checked for accuracy. Given the fluid nature of the travel industry, however, some listings may fall out of date before guides can be updated. The best practice is to confirm current information on official websites before making plans to visit any business or attraction.
Hong Kong has a loud personality. Kind of like its locals. No matter if it's food, culture or architectural heritage, Hong Kong is the world leader in East-meets-West personality.
Now riding the waves of renminbi coming in from its mainland Chinese siblings, the post-colonial city is in the throes of a political and cultural coming of age. There has never been a more exciting time to visit this city of more than 7 million people.
The oldest neighborhoods are gentrifying with hipster hangouts, top notch eateries and meticulously curated boutiques – conversations over milk tea revolve around the property bubble, politics and Hong Kong's democratic struggle.
For those planning to make a trip, the best of Hong Kong is easy to find.
How to be a Hong Kong local: 10 tips
Hotels
Luxury
The Peninsula
An icon of Hong Kong hospitality, the Peninsula is the place to stay for a definitive "old Hong Kong" experience. This best of Hong Kong hotel has been a prestigious address since 1928. It retains its old world glamour today, down to the white-gloved doormen and fleet of Rolls Royce Phantoms.
A recent revamp of its Peninsula Tower rooms has brought a contemporary elegance to the decor, with high tech gimmicks throughout, such as touch-screen tablets that control all room functions. Reservations are a must at fine dining staples Gaddi's and Spring Moon, while Felix has a strict dress code (no flip flops) and the city's best harbor-view men's room.
Although the lobby's high tea is famous, it's also touristy. A traditional colonial-style tea with finger sandwiches and scones, it's worth braving the long queue to try once. Reservations aren't taken.
For that ultimate touch of decadence, the Peninsula's helicopter sightseeing tour is unbeatable.
The Upper House
Hong Kong's coolest hotel, the Upper House is where stylish celebs sleep when they visit. It's one of those effortlessly hip places, with paperless check in and check out, seamless connectivity, a maxi-bar (where everything is already included in the room price) and an aesthetic that's contemporary and sexy without being intimidating.
Rooms are located on Level 38 and above, which means each one has a stunning panoramic view of the city and harbor. Room sizes start at 68 square meters and feel much bigger.
The top floor of The Upper House is the setting for Cafe Gray Deluxe by chef Gray Kunz. It's one of the best places to watch Hong Kong's nightly Symphony of Lights.
Hotel ICON
You'll never notice that Hotel ICON is a teaching and research hotel for the Hong Kong Polytechnic University. It looks sleek and is run professionals. A team of celebrity designers dreamed up the dramatic interior touches that can be found throughout the building.
A lush vertical garden by celebrity botanist Patrick Blanc unfurls across the walls of the lobby. Next to it is Green, the café by local designer William Lim who used folding metal shop gates typical of old Hong Kong in the interior design. Starting at 36 square meters, guest rooms at Hotel ICON are spacious. Bathrooms are hidden behind a movable wall of dark wood.
The only shortcoming is the location, which is a little far from public transport. But the hotel offers a shuttle bus service to remedy this.
Mira Moon
If a Chinese moon goddess teamed up with Lady Gaga to build a hotel, the result might look like the Miramar Group's second Hong Kong property, Mira Moon. Marcel Wanders (dubbed the Lady Gaga of the design world by the New York Times) and international property design firm you are the masterminds behind the hotel's whimsical design.
Brimming with Chinese culture and tradition, Mira Moon was inspired by the Chinese Mid-Autumn Festival's fairy tale about the immortal Moon Goddess. Guests are surrounded by antique Chinese fabrics and prints, peony flower wall details and staff wearing "Moon's fashion collection" – the hotel's version of a uniform. Mira Moon has 91 rooms ranging from 221 square feet to a 1,247-square-feet penthouse suite on the 36th floor.
Mid-range
Tai O Heritage Hotel
One of Hong Kong's newest and best examples of architectural conservation, the Tai O Heritage Hotel was formerly a marine police station dating to 1902. It's located in Tai O, a fishing village on the western tip of Lantau Island that hasn't changed much in the last century. The stilt houses and worn wooden boats are like a backdrop to a movie about prewar Hong Kong.
The hotel operates as a nonprofit social enterprise that supports the Tai O community. Vestiges of its past are everywhere, from strategically placed cannons to guard towers and holding cells.
This best of Hong Kong boutique hotel has just nine rooms and one rooftop restaurant. Ground floor rooms open onto a sea-facing veranda. The hotel is close to sights on Lantau Island, including Disneyland and the Big Buddha. Tai O village itself is a popular attraction that draws crowds during the weekends.
Indigo
Hotel Indigo's glass-bottom infinity pool on the 29th floor has attracted a lot of attention. Next time you're in Wanchai, look up and you might see a person seemingly swimming in mid-air. Hotel Indigo was awarded the Best Hotel Architecture Hong Kong prize at the 2013 Asia Pacific Hotel Awards.
The facade of this newbie – located next to the Star Street Precinct, one of Hong Kong's hippest districts – resembles a dragon wrapping itself around the building, with a glowing pearl (the pool) in its mouth. Interiors and furniture were inspired by the neighborhood.
Budget
Bishop Lei International House
This sweet little Hong Kong hotel on swanky Robinson Road is a one-minute walk from the Central to Mid-Levels escalators. It's a great location for business travelers with offices and meetings in Central, or for anyone who wants to be close to the nightlife hubs of Lan Kwai Fong and SoHo.
Request a room with a view and you'll have the Hong Kong Zoological and Botanical Gardens in your window frame, a spread of greenery among the high-rises of Central. There's an outdoor swimming pool and a shuttle bus service from the hotel to Central, Admiralty and Wanchai.
Drawbacks: rooms are small (typical Hong Kong) and the staff aren't as polished as we'd expect from such an upscale address.
Insiders share their tips for: Beijing | Shanghai | Macau
Dining
Lung King Heen
Authentic Cantonese cuisine is updated at Lung King Heen so that the most traditional dishes taste light, fresh and just right. This swanky spot was the first Chinese restaurant to earn three Michelin stars in Hong Kong. It has all the trappings of fine dining: harbor views, spotless linens, well-rehearsed service.
The food is excellent. Dim sum lunch is a great way to sample the skills of chef Chan Yak Tak without overdoing things. There's the signature lobster and scallop dumpling served in individual bamboo baskets. Also good are the baked scallop puffs with avocado and onions, as well as the garoupa dumplings with shrimps and jasmine.
Amber
Amber is one of Hong Kong's most celebrated contemporary French restaurants. Chef Richard Ekkebus creates modern twists on French cooking, inspired by the fresh ingredients he sources from around Asia.
This is a place that serves foie gras lollipops made to look like Chupa Chups for amuse-bouche. Foams, molecular caviar and gelatins are all over the menu. Hokkaido sea urchin is served in a lobster Jell-O with cauliflower, caviar and a crispy seaweed waffle. The gold flakes were inspired by the Japanese belief that a little ingested gold is good for your health. It's a great gimmick that moves a lot of urchin.
Duddell's
Art meets food at Duddell's, a two-story venue that is part traditional Chinese restaurant, part fashionable lounge and art gallery.
This is where diners can indulge in a lobster soup dumpling or bulldoze through a plate of stir-fried noodles slick with soy sauce, all while oggling the impeccable collection of Chinese ink paintings culled from the MK Lau Collection in Duddell's first-floor dining room.
It gets particularly busy when dim sum is served (daily, noon to 2:30 p.m.) and the lunch crowd descends for steamed baskets of goodies and the famous mandarin orange pastries. The second floor contains a rotating exhibition of art work by contemporary artists and a competent cocktail bar adjacent to a large terrace decadently filled with greenery.
Under the Bridge Spicy Crab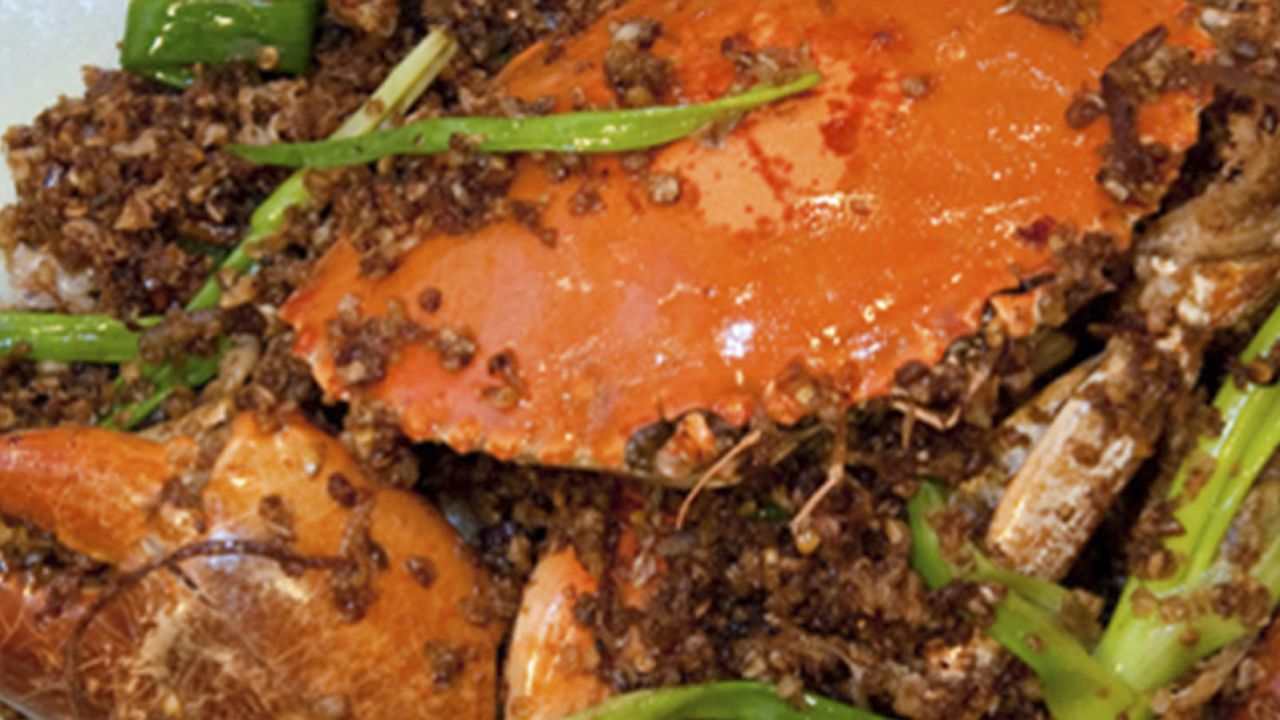 This place is named after its original location and signature dish – a fried crab smothered in a small mountain of fried garlic and spices.
The addictive crab dish originated in Hong Kong's typhoon shelters where a community of boat people who made their homes on sampans cooked freshly caught seafood served with plenty of spices and "wok hei" (good wok-wielding skills).
Little remains of Hong Kong's boat people today, but their excellent food culture remains popular. Sure the crab is great, but it's the deep-fried garlic that truly enslaves. It goes great with everything and diners usually find themselves uncontrollably shoveling the stuff into their mouths, just mixed with plain rice.
Luk Yu Teahouse
Luk Yu Teahouse is a retro gourmet fix. Opened in 1933, the three-story restaurant is dripping in nostalgia, with its art deco embellishments, stubbornly old fashioned menu and urban legends (something noir about the mafia, revenge and murder).
The food served here is rare in the Hong Kong restaurant scene these days. Items like liver siu mai for the dim sum service and deep-fried dumplings in soup were a la mode five decades ago. The Cantonese-style soups are particularly famous, such as the pork liver and almond soup. It's outstanding for including almond puree, which results in an extra rich and fragrant soup. Service can be slow for nonregulars.
Tai Ping Koon
When our parents were young and dating in Hong Kong, they didn't have tiny French bistros or swanky supperclubs to choose from. Back in the day, a special night out was all about the soy sauce Western restaurant.
Tai Ping Koon is representative of this sub-genre of Hong Kong cuisine. The food is old school Western reimagined with Hong Kong nuances. There's the Swiss-style chicken wings, which aren't Swiss at all. Wings are braised in soy sauce and sugar, resulting in a sticky, honeyed wing. There's also an oversized souffle, bigger than your head, which every table orders.
Tim Ho Wan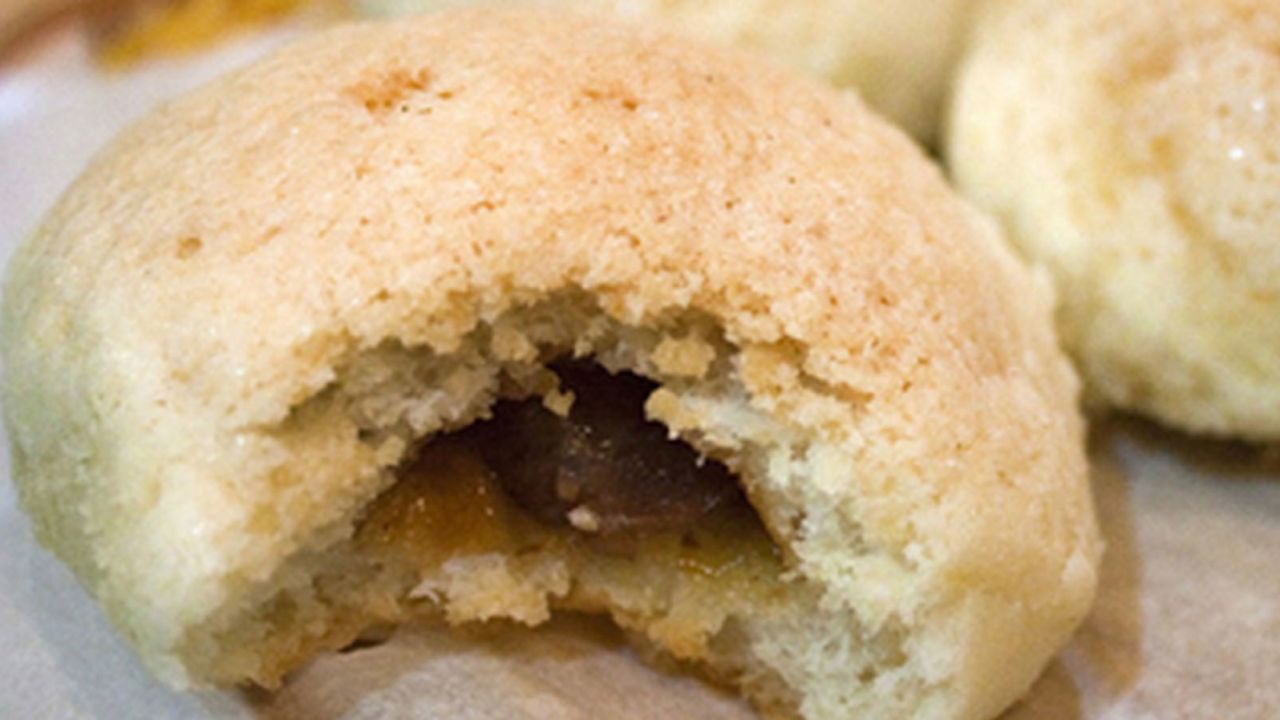 Former Lung King Heen chef Pui Gor opened his first Tim Ho Wan, a hole-in-the-wall joint in Mong Kok, a few years ago. It became a dim sum institution seemingly overnight. Top quality Hong Kong dim sum can be had at rock-bottom prices here.
Most dishes cost between HK$10 and $30 ($1.50-$4), but flavors are pronounced and authentic because the ingredients are fresh. The restaurant got its first Michelin star in 2010 and Tim Ho Wan soon expanded to several branches. The restaurant in Central is the most convenient, while the original branch has been relocated to a shopping mall in Tai Kok Tsui. The cha siu pineapple buns are a signature. They are widely imitated but never matched.
Catalunya
This more than 700-square-meter-large establishment is the place to head when you've got tapas cravings.
Catalunya's out-of-way location makes it a celebrity magnet, while the consistently excellent dishes attract local foodies.
With former elBulli chef Alain Devahive Tolosa in the kitchen, there are unexpectedly few foams, jellies and powders on the menu here.
Instead, the menu is filled with hearty dishes such as a roast suckling pig with crackling skin and meat so tender it can be cut with a plate.
A moan-inducing Tortilla de Trampo transforms simple potatoes and egg into a luscious dish.
A few dishes typical of menus by elBulli alumni are also thrown in, such as the "spherical" olive, a bubble of olive juice, and the lethal Bikini sandwich – the Catalonian version of a ham and cheese sandwich made from Iberico ham and black truffles.
Tai Wing Wah
We may live in a weight-loss obsessed world, but in Yuen Long, Tai Wing Wah is making a killing off of hearty "walled village cuisine."
This type of food features lard, prominently.
Punti and Hakka villages that were settled in Hong Kong during the Ming and Qing dynasties were protected by high village walls.
The food originating from these walled villages is the focus of Tai Wing Wah's menu.
Hugo "To To" Leung is the culinary brains behind the restaurant and he's adamant about maintaining authenticity.
His restaurant is one of the few places in Hong Kong where you can still order white rice mixed with lard and soy sauce – pure addiction. It's a rustic representative of local cuisine.
Hong Kong's best dim sum: How to yum cha like a Cantonese
Nightlife
The Pawn
Completely renovated in 2014, pre-war tenement building The Pawn continues to be one of the most popular lounges in the city. The bar and restaurant reopened in collaboration with British celebrity chef Tom Aikens, serving traditional and modern British food.
The new space is light and airy, fitting with modern furniture designed by Michael Young – so long, the much-loved Chesterfield sofas. A rooftop farm where fresh products are grown sits atop the three-story building . It can also be transformed into an event space. The best seats in the house are on the terrace, overlooking the tram tracks that run through the Wanchai neighborhood.
The Globe
With its British colonial past, Hong Kong does a great pub. The best one to go to for beer selection is The Globe. Hong Kong's leading beer bar and sports pub has a huge variety of British and Belgian in bottles and on tap.
The city's only hand-pumped cask ale, the Lantau-brewed Typhoon T8 English bitter, is available here. It sells out quickly, so call ahead to see if it's available.
The selection of roughly 75 bottled brews stands out. Some worth trying include the rich and chocolaty Fullers London Porter, the crisp, hoppy Thornbridge Jaipur IPA and Theakston Old Peculier, a bittersweet old ale with hints of dried fruit.
Prices are reasonable given the quality and lack of service charge, with pints between HK$60 to $80 during regular hours. The Brit pub food is pretty decent, too.
The Wanch
When it comes to live music in Hong Kong, The Wanch is a true institution. Set among the weary girlie bars of Wanchai, this tiny live stage is the last thing you'd expect.
It's a total dive, if we're honest, and the sound system really isn't the best, but The Wanch is passionate about showcasing local indie musicians and its intimate setting is perfect for getting to know new talent. Many nights, you'll find standard cover bands churning out rock classics, which also makes for a fun, unpretentious night out. San Miguel beer in a plastic cup is the drink here, preferably enjoyed while standing up with feet tapping.
Honi Honi Tiki Lounge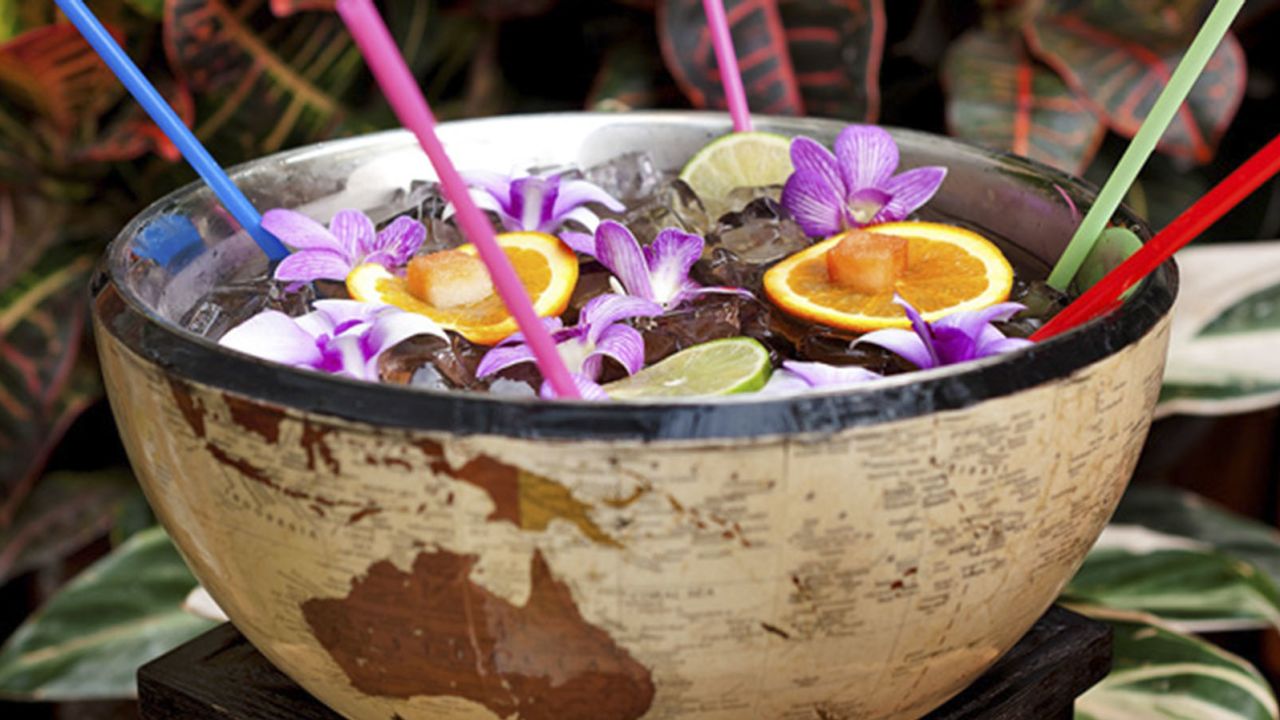 A tiki bar is great antidote to the cookie-cutter chrome-and-neon nightlife scene in Hong Kong. Honi Honi cures that after-dark ennui with its fruity, spirit-lifting cocktails, and dramatic-yet-soothing bamboo interior design.
It's impossible to take life seriously when confronted with the "Honi Honi All The Way," a huge hollowed-out watermelon holding spiced rum, passion fruit purree, Cointreau and watermelon and orange juice meant to be shared. Or try the energizing effects of the Aztec Breakfast, a made with coffee, Aztec chocolate bitters and tequilas by Jose Cuervo as well as Patron.
Dragon-i
Dragon-i is a clubbing landmark in Hong Kong. A mix of locals, expats, models, celebrities – all sharing an affinity for posing – congregate on a nightly basis. It's crowded and dance-y on the inside, but lounge-y on the outside terrace where aggressive networking takes place.
The bouncers at the velvet rope add a sense of exclusivity, although you can get in by paying the cover, usually HK$300 ($39).
During the day, the club serves a dim sum buffet that's somewhat of a cult classic dining choice in Hong Kong. For HK$188 ($24) each person gets an unlimited flow of dim sum morsels and great people watching.
Attractions/shopping
A really big Buddha
Sitting on a hilltop on Lantau Island, the 34-meter-tall Big Buddha (Tian Tan Buddha) can been seen from afar. The bronze sitting Buddha took 12 years to complete and is the biggest outdoor sitting bronze Buddha in the world. There's no easy way to visit the Buddha. You just have to walk 268 steps uphill and down afterward. The view of the Buddha as well as the surrounding view from above are worth the climb.
On the other side of the Lantau Island sits Tai O, a fishing village on stilts. Upon arrival, you'll be welcomed by the smell of dried shrimp paste and seafood stalls along the little streets.
To get to the Big Buddha and Po Lin Monastery take the MTR to Tung Chung station, then take the bus or Ngong Ping 360 cable car to Ngon Ping market. Afterward, you can take a taxi (about HK$50) to Tai O. There are buses that will take you back to Tung Chung from Tai O.
Old rides: Star Ferry, tram
The Star Ferry and the tram are two old modes of transport still used everyday in Hong Kong. They're also the best ways to explore the city.
Operating since 1888, the ferry was the main way to get between Hong Kong Island and Kowloon peninsula. Today, there are faster ways to get across (MTR and cars both tunnel beneath the harbor), but rocking on a ferry at night is the most relaxing, and brings you close to Hong Kong's gorgeous skyline.
The slow-crawling tram was founded in 1904 and runs only on Hong Kong Island. Avoid peak hour to secure a seat on the upper deck of the tram. The whole route, from Shau Kei Wan to Kennedy Town, may take more than an hour to complete, traversing the oldest neighborhoods of Hong Kong. The route along North Point passes through the middle of an outdoor wet market (Chun Yeung Street market).
Temple Street
Temple Street presents a perfect exotic fantasy of Hong Kong. Everything here looks old, filthy and somewhat threatening.
There's the trinkets market, the cheap sex toy vendors, the rows and rows of stalls offering fortune telling. Street food – hot, fresh, of questionable hygiene and totally irresistible – beckons. Neighboring the eateries are old school karaoke parlors where HK$100 ($13) gets you access to center stage, a live band and an audience of geriatric regulars who have been attending nightly for decades.
Take the MTR to Jordan and take exit A. Turn right onto Jordan Road and walk three blocks to Temple Street. The market is open from around 4 p.m. till midnight.
Mong Kok
Brace yourself for one of the most overwhelming examples of population density. Mong Kok is where everyone goes to buy stuff. There seems to be a market for everything.
Ladies' Market on Tung Choi Street, east of Nathan Road, sells cheap fashion, knock-offs and souvenirs. The Mongkok Computer Centre, Sneakers Street on Fa Yuen Street and Goldfish market on Tung Choi Street and Bute Street, satisfy all other retail impulses. For trendy junk food, there's Dundas Street.
Natural Hong Kong
Hong Kong's UNESCO Global Geopark
Many visitors are taken aback at Hong Kong's natural scenery. Few outsiders know that three-quarters of Hong Kong's 1,104 square kilometers of land, is actually rural and nearly pristine. Here's the best of Hong Kong outdoors:
Hong Kong National Geopark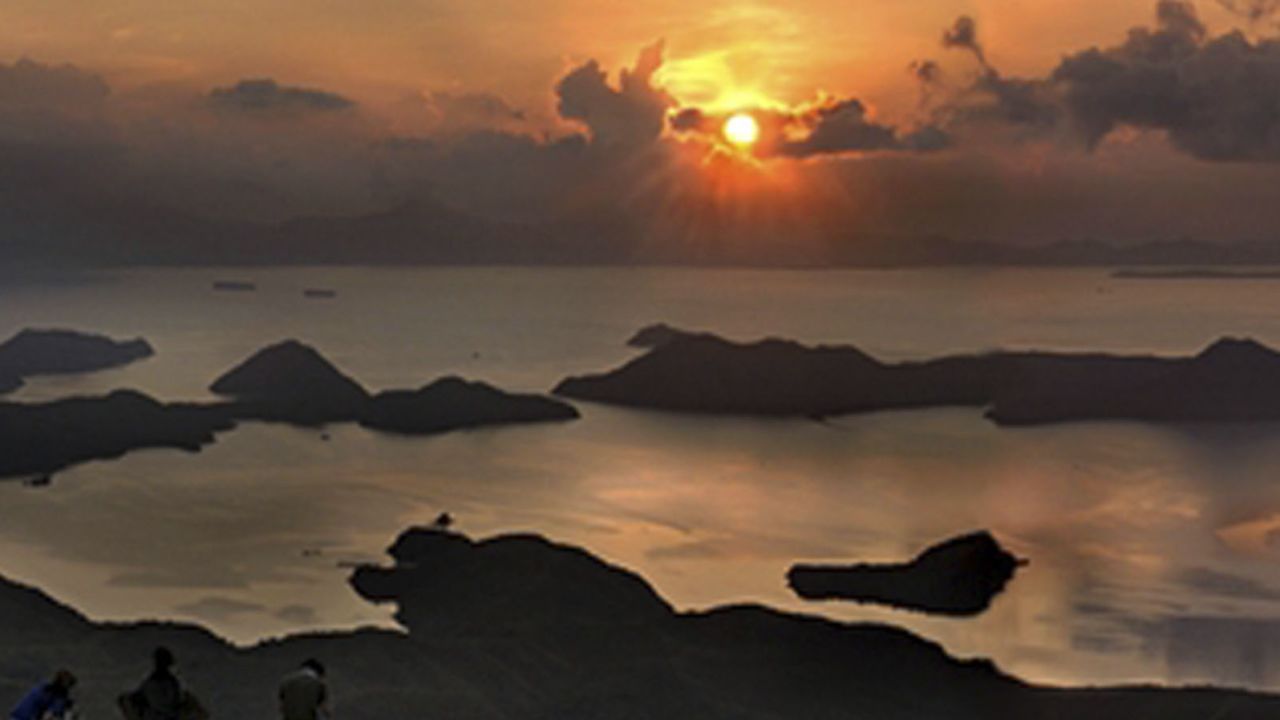 Erosion never looked better: Hong Kong's mineral marvels are showcased in this gorgeous series of sites at the Hong Kong National Geopark.
Spanning 5,000 hectares in the New Territories, the national park covers Hong Kong's wildly beautiful geological forms, a result of erosion from incoming waves.
The park is conserved through three levels of protection and managed public accessibility. It takes more than an hour to get near the sites from Central and many are accessible only by privately hired boats. Booking a guided tour makes visiting easier.
Beaches
Hong Kong has more than 100 beaches and nearly half are maintained by the government, meaning there are lifeguards, shark nets, changing rooms and other convenient amenities. Also a lot of rules. Dogs and smoking aren't usually allowed, resulting in relatively clean beaches.
While the tourists go to Repulse Bay, locals head east to Shek O main beach. That doesn't mean there are less people though – quite the opposite. On a clear summer day, it's hard to find a a square meter of sand that isn't occupied by an oiled up body.
There's also Tai Long Wan on the coast of the Sai Kung Country Park. It's inaccessible except by foot or boat. The hike to the beach takes about 90-minutes over scrubby hills with incredible views of sharp peaks, turquoise water and good surf.
Island hopping
Lantau Island, Lamma Island, Cheung Chau and Peng Chau are the four major outlying islands that surround Hong Kong. Visiting one makes for a relaxing day trip away from the claustrophobic city. All have a real "islandness" about them. Lantau is the biggest island, almost twice the size of Hong Kong Island, and where you'll find tourist hot spots Disneyland, the Big Buddha and Tai O.
But taking a ferry to its pier at Mui Wo, you'll find a quiet, semi-rural community, with hidden waterfalls, beaches and bicycles. The other islands don't allow cars. They're small enough to walk across in a day, and this constitutes the main activity for visitors, apart from beachcombing and eating.
For the annual Cheung Chau Bun Festival held each May, contestants climb to the top of bamboo towers, which are covered in Chinese buns.
Trail walks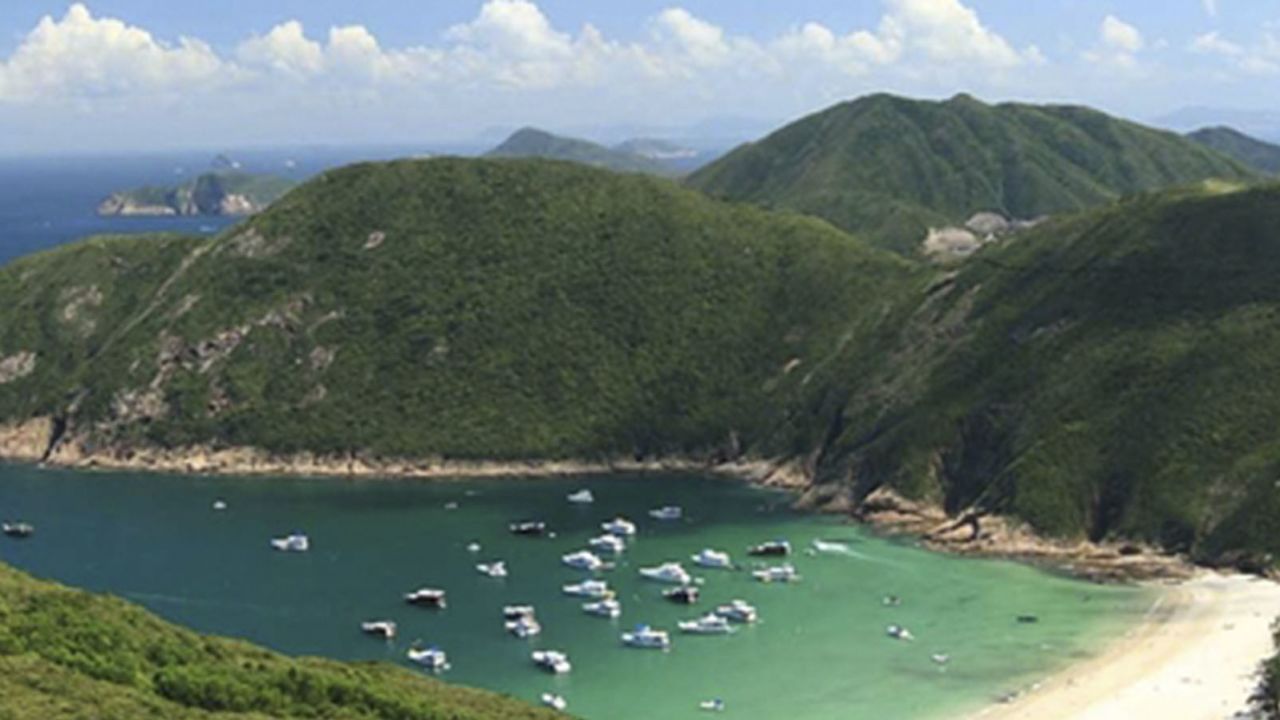 Hiking is Hong Kong's most popular hidden activity. Many locals hike religiously. Hong Kong has about 300 kilometers of maintained trails, which traverse the territory and vary in length and difficulty.
These four major hiking trails are best for getting a taste of Hong Kong's natural colors: MacLehose Trail, Wilson Trail, Hong Kong Trail or Lantau Trail.