Editor's Note: CNN Insider Guides are thoroughly checked for accuracy. Given the fluid nature of the travel industry, however, some listings may fall out of date before guides can be updated. The best practice is to confirm current information on official websites before making plans to visit any business or attraction.
Los Angeles is the entertainment capital of the Western world. But Los Angeles is also among the world's most diverse metropolitan areas and is the United States' second-most populous city, with roughly 80 interconnected neighborhoods.
Los Angeles County has almost 10 million residents. Or, as Dorothy Parker once called it, "72 suburbs in search of a city." From the cool-casual vibe of Santa Monica's Main Street to the Mid-City meccas of excess spanning Beverly Hills and the Sunset Strip, to the hipster's paradise of the East Side, Angelenos have a wide range of tastes and options.
The catch? Unless you like sitting in five lanes of bumper-to-bumper traffic, you've got to pick your best of Los Angeles priorities and plan accordingly. Here's how to enjoy star treatment in the City of Angels – with or without the celebrity checkbook:
Hotels
Luxury
Shutters on the Beach
The hotel describes the vibe at Shutters as high style but low-key, an appropriate mindset for experiencing Los Angeles. With its proximity overlooking the Pacific Ocean and room appointments like John Robshaw comforters, in-room libraries and whirlpool tubs, however, L.A. will have to work double time to lure you out of your room.
Breezing through the double doors at Shutters feels like joining Oprah (and all of her favorite things) at her estate in Montecito. There's usually a roaring fire in the lobby lounge. Good thing, too: with the exception of the high summer months (July through September), it's surprisingly chilly at the beach.
Chateau Marmont
Opened as apartments during the Great Depression, the Chateau had to convert to a hotel after two years in business. Rumor has it The Eagles Grammy Award-winning "Hotel California" was inspired by this iconic chateau at the eastern edge of Hollywood's Sunset Strip.
Dennis Hopper hosted wilder-than-wild parties here. Comedian John Belushi succumbed to a heroin overdose in Bungalow 3.
"Touched with scandal and commemorated in literature," is how the Los Angeles Times put it. Whatever. You'll feel like a celeb yourself as you ride the elevator straight from the garage to your room, avoiding the front desk staff and the paparazzi.
The mojito at the always-fashionable Bar Marmont (where executive chef Carolynn Spence's menu includes pork cracklins and pumpkin ketchup) might just be the best in Los Angeles.
The Peninsula Beverly Hills
The Peninsula's 193 rooms and suites were renovated in 2011. If regular old five-star luxury doesn't cut it, there's always the Peninsula Beverly Hills. Just don't expect a raucous party.
Discretion is the order of the day here. Quiet elegance abounds, with conveniences including complimentary around-the clock-check in. The Peninsula is so fancy, this writer once ordered a glass of Champagne at teatime and the waiter automatically served Dom Pérignon.
Mid-range
The Viceroy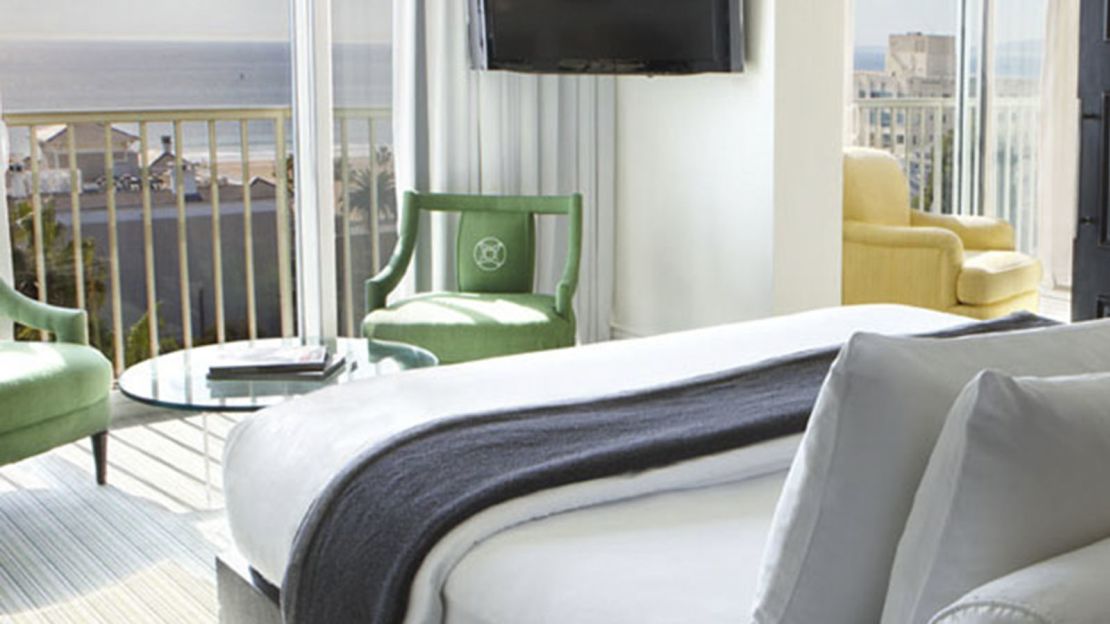 There's barely enough time in the day to explain why the Viceroy Santa Monica rocks. It's a block from the ocean (and the above-mentioned Shutters on the Beach, at half the price).
Its modern, art-deco style channels everything sexy about the 1960s and 1970s with none of the kitsch. The rooms, which are decent in size, use plates as decor and somehow pull it off. Basically, you get cooler just by being here.
Hotel Wilshire
Smack in the middle of a pedestrian strip of Wilshire Boulevard, adjacent to Beverly Hills, sits the newly opened Hotel Wilshire. The block isn't the sexiest, but the glass facade of this environmentally sustainable boutique property goes a long way toward classing up the area.
Staff are friendly and accommodating. For convenience, the location is unbeatable – you really can get almost anywhere from here in 20 minutes.
The Redbury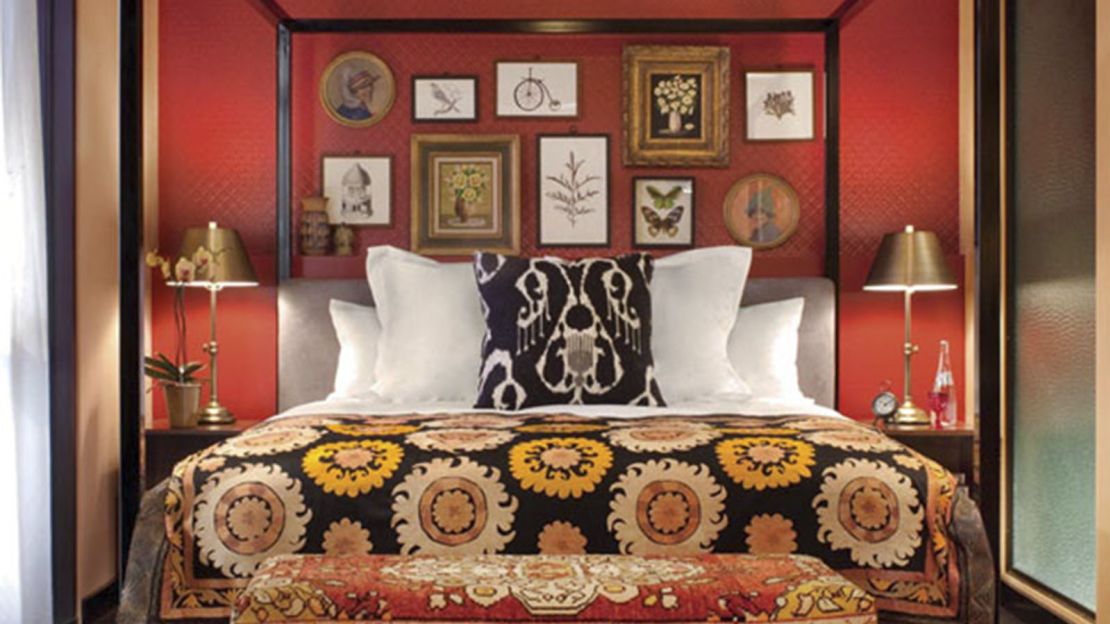 Book a higher floor if you're in search of peace; The Redbury sits right next to Avalon nightclub.
So you want a record player in your room to go with your "in-flat" service from famed L.A. sushi den Katsuya? Sounds about right at The Redbury, a 2011 boutique addition to the revitalized Hollywood and Vine.
While the lobby is reminiscent of the black lodge in Twin Peaks, the sizable rooms themselves are more bohemian than Lynchian, with homey appointments like in-room washers and dryers, four-poster beds and vintage turntables with furnished records. And with all the trappings of quirky-cool sophistication in such a famed location, no wonder it's become a trend-seekers' mecca.
The Figueroa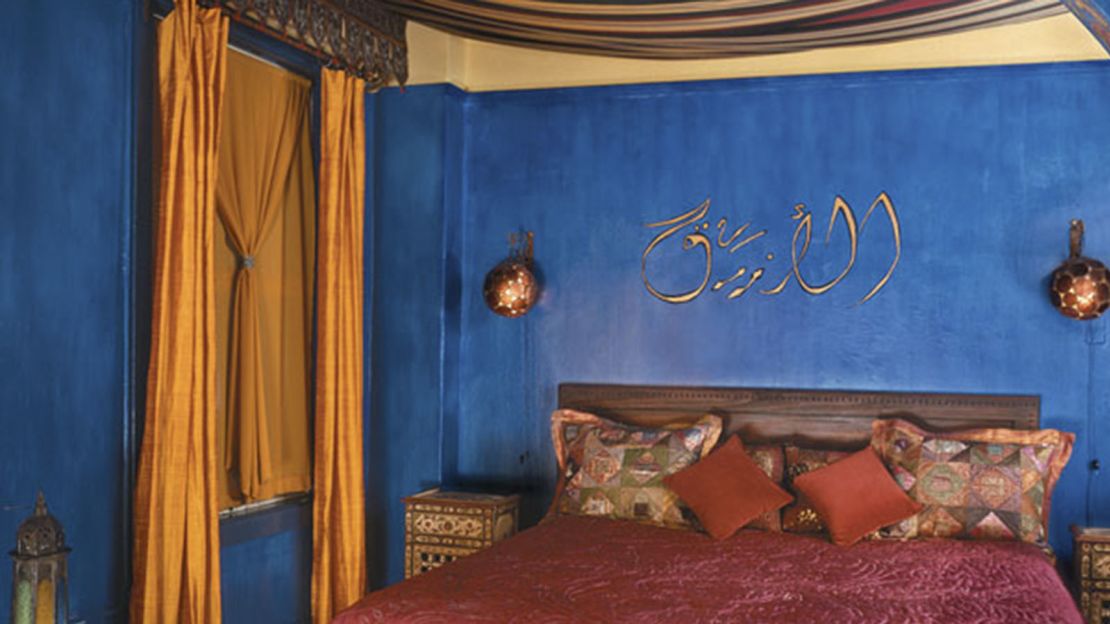 The prices at this downtown home-away-from-home could qualify as budget in L.A., but the atmosphere is pure luxury. Located directly across the street from the Staples Center, even the most die-hard Lakers fans will forget what's outside once they enter this place.
The Marrakech Suite in particular feels like a hip, young sultan's boudoir. Odds are you'll see a famous face or 10, but nobody cares. Thankfully, everyone's too engrossed in the libido-lifting atmosphere to stargaze.
Budget
Beverly Laurel
Even on a budget, you can still lounge like an Angeleno. Convenient and trendy with 52 rooms and a great downstairs diner (the Swinger burger is fabulous), The Beverly Laurel is walking distance to art, shopping and drinking. It even has a lounge-able pool.
Rooms are basic, but with a retro style that's admirable at this price point in this area. Once you get past the people with handlebar moustaches and ironic T-shirts, that is. (Unless you're one of them. In which case, you'll be right at home.)
6 spectacular hotel pools in Los Angeles
Dining
Duplex on Third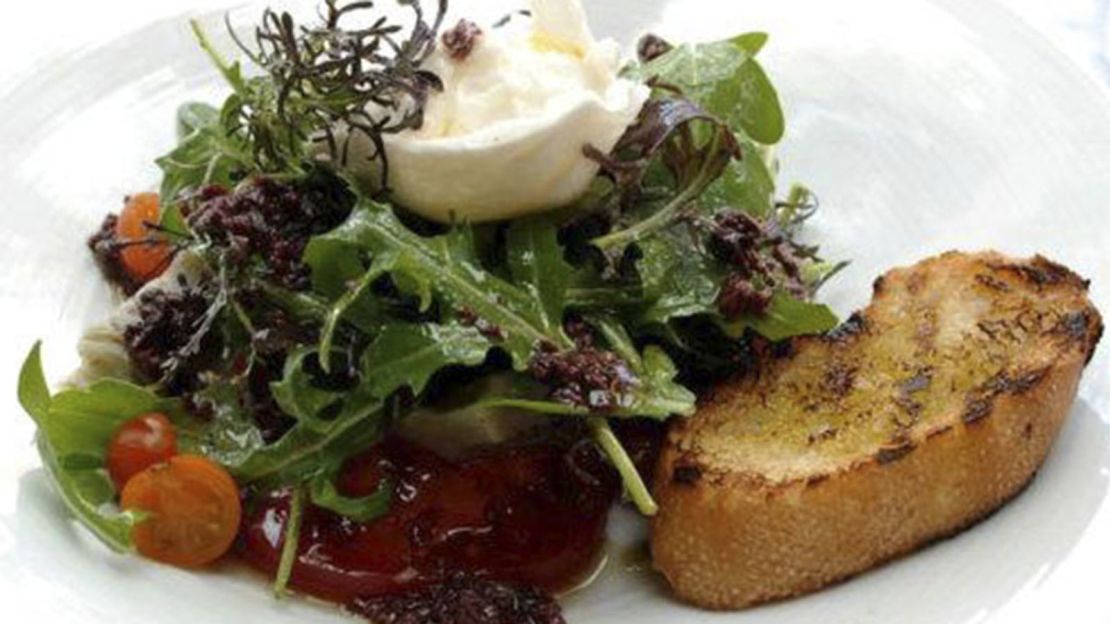 Opened in July 2012, Duplex serves Anglenos something they've longed for since Le Colonial closed a decade ago: a quality restaurant with an equally fabulous bar in Mid-City.
Fans go apoplectic over the grilled peaches with di stefano burrata, grilled baguette pine nuts and salsa verde ($12). The $14 Queen Bee (a fruity little concoction of Ketel One vodka, elderflower liqueur, prosecco, pineapple juice, lemon juice and agave) could put a smile on even the sourest puss.
The staff couldn't be nicer, making the scene upscale, but not pretentious. If you can score a table in the sometimes-open upstairs lounge, you'll never want to leave. Unfortunately, sleeping on the Duplex's insanely comfy couches is not an option.
Red Medicine
At the tender age of 17, Chef Jordan Kahn was the youngest man ever to have worked in Thomas Keller's famed kitchen at The French Laundry. Whatever he learned there (or in his many ventures since), the results are almost indescribable. But let's give it a shot:
The Heirloom Rice Porridge with eggyolk, hazelnuts, ginseng and Échiré butter ($17) is a life-changer. The Coconut Bavarois with coffee, condensed milk, Thai basil and peanut croquant ($9) is hands-down the best dessert this writer has ever tasted.
Gjelina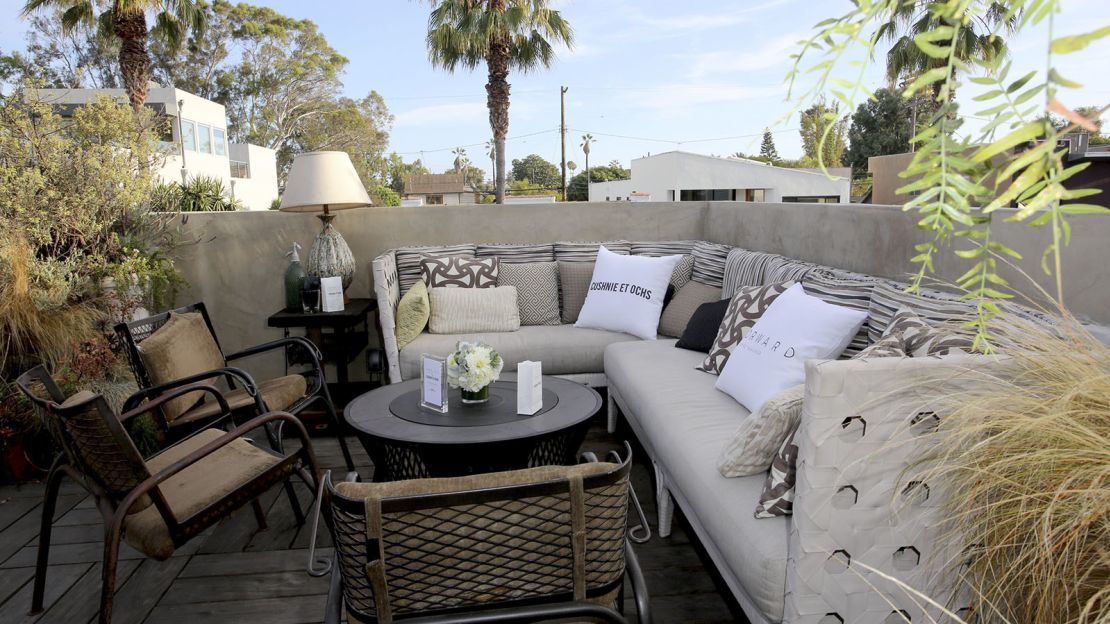 You can't go wrong at Gjelina – unless you're seated next to one of Venice's many trustafarian dilettante "artists." Then again, he (or she) will probably be with a model. If not, you can always get the take-out.
Seasonal veggies and small plates are great for sampling a broad section of locally sourced ingredients. The late-night menu sates munchies with sophistication – even if you do go with the pizza. As hip as its name and industrial-chic decor suggest, Gjelina has proven staying power, which is more than can be said for that dilettante's date.
Singapore's Banana Leaf
Consistently good, but often great, the fish curry and mee goreng special at this walk-up in the middle of the historic Farmer's Market at 3rd Street and Fairfax Avenue offers a satisfying way to spend 10 bucks. You might even get away for less.
More importantly, it's the only restaurant of its kind in all of Los Angeles. While the stand doesn't serve alcohol, you can grab a beer or a glass of crisp white from one of the Farmer's Market bars. On weekends from May through September there's live music.
The Grilled Cheese Truck
Triple Cream Brie with fresh peaches and thyme and a Prosciutto crust. From tacos to lobster rolls to ice cream sandwiches and even Korean-Mexican fusion, adventurous Angelenos can whet their taste buds at any of a number of mobile restaurants that trawl the city.
Still, for many, The Grilled Cheese Truck stands alone. With limitless variations on the childhood favorite – each taken to its highest form – there's even a macaroni-and-cheese grilled cheese. (Drop microphone.)
The Grilled Cheese Truck, scheduled locations online
Nightlife
The Edison
Part throwback to the art deco 1930s, part modern marvel of industrial chic, The Edison was once home to L.A.'s first private power plant (hence the name).
Rooms vary in theme, but most boast dark corners that inspire salacious thoughts. Leather club chairs, lush draperies and dramatic iron candelabras combine with factory steel in this sexy, steampunk alternate reality. For cocktails try The Mistress ($14). Reservations recommended.
La Descarga
Walk through a wooden wardrobe and down a spiral metal staircase for a night of rum cocktails and salsa music. Just dispense with the high heels, else you may do the splits before you can hit the dance floor.
This Cuban-themed lounge is a cigar bar, but smokers are confined to one area near the rum-only bar in back, so you won't leave smelling like a trash fire. Meanwhile, burlesque dancers on the balcony will whisk you away to bygone Havana. Reservations recommended. Jacket required.
The Surly Goat
Like most anywhere these days, craft beer is hot in Los Angeles, and the Surly Goat gets props for its 27 taps, central location and playful feel. Maybe it's the accepting WeHo (West Hollywood) vibe, but everyone seems welcome here. Happy hour from 6 to 8 p.m. Monday through Friday dissolves workday worries, so it probably soothes jet lag, too.