Editor's Note: CNN Insider Guides are thoroughly checked for accuracy. Given the fluid nature of the travel industry, however, some listings may fall out of date before guides can be updated. The best practice is to confirm current information on official websites before making plans to visit any business or attraction.
Trying to do the best of New York City in a few days is like announcing you plan to see Africa in a week: it minimizes just how much there is to experience and completely disregards travel times.
Our menu of the best of New York City eats, drinks, sights and photo ops ensures you don't waste a New York minute – which Johnny Cash supposedly once defined as the time it takes for a traffic light to turn green and the guy behind you to honk his horn.
Hotels
Luxury
Mandarin Oriental New York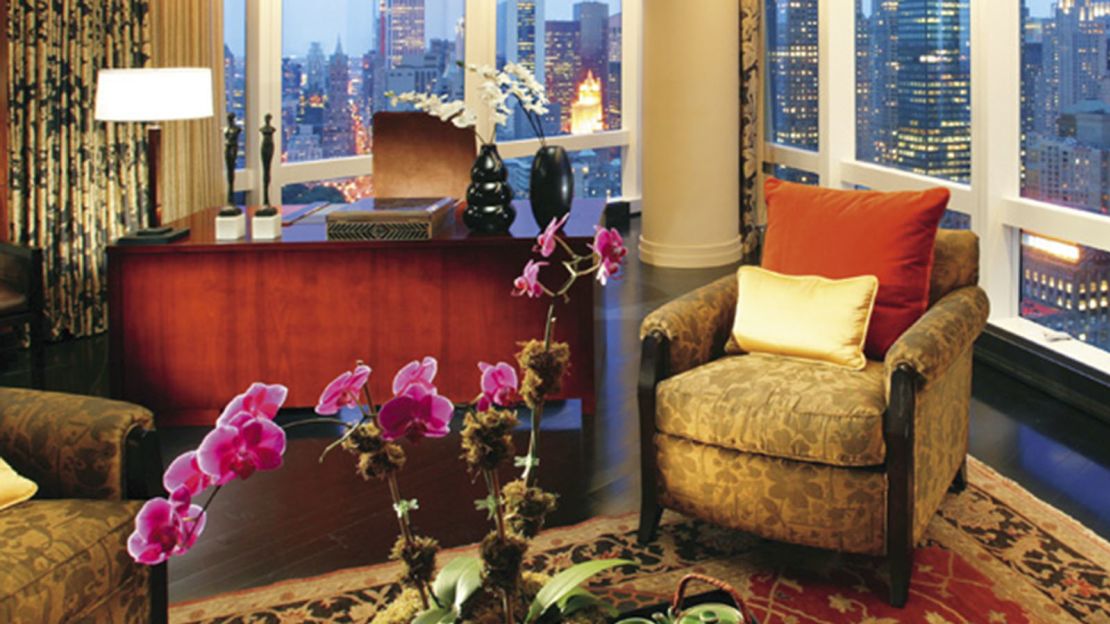 Located atop one of the twin sentries comprising the Time Warner Center, the five-star Mandarin enjoys unobstructed views through its floor-to-ceiling windows of the Hudson River, Central Park, Brooklyn and Portugal (at least, it feels that way).
Its best of New York City position in bustling Columbus Circle centralizes it near perfectly – just north of Midtown – with subways linking to virtually every part of the city. Unlike in much of the rest of the United States, there's no shame in walking in New York. Plenty of attractions are within an easy stroll, including Lincoln Center, Broadway, Hell's Kitchen and Times Square.
Crosby Street Hotel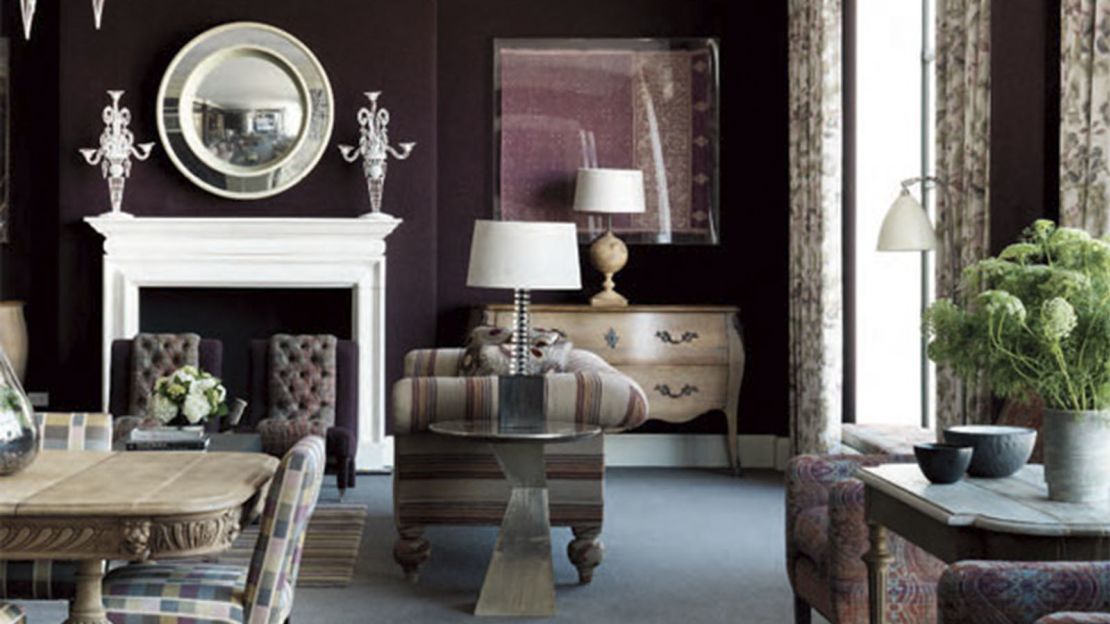 With high ceilings and full length windows reflective of SoHo's history as a factory cum gallery district, Hotelier Firmdale's only non-London property is an all-new structure built in the neighborhood's classic style, its 86 guest rooms each receiving their own individual designs.
As charming as the cobblestone street out front, the hotel has an outdoor sculpture garden, all-day afternoon tea service with cakes and sandwiches in the bar and a 100-seat screening room with a Sunday Night Film Club open to all. The neighborhood's overall lower profile makes the Crosby's upper floors all the more recommended.
Mid-range
The Standard, High Line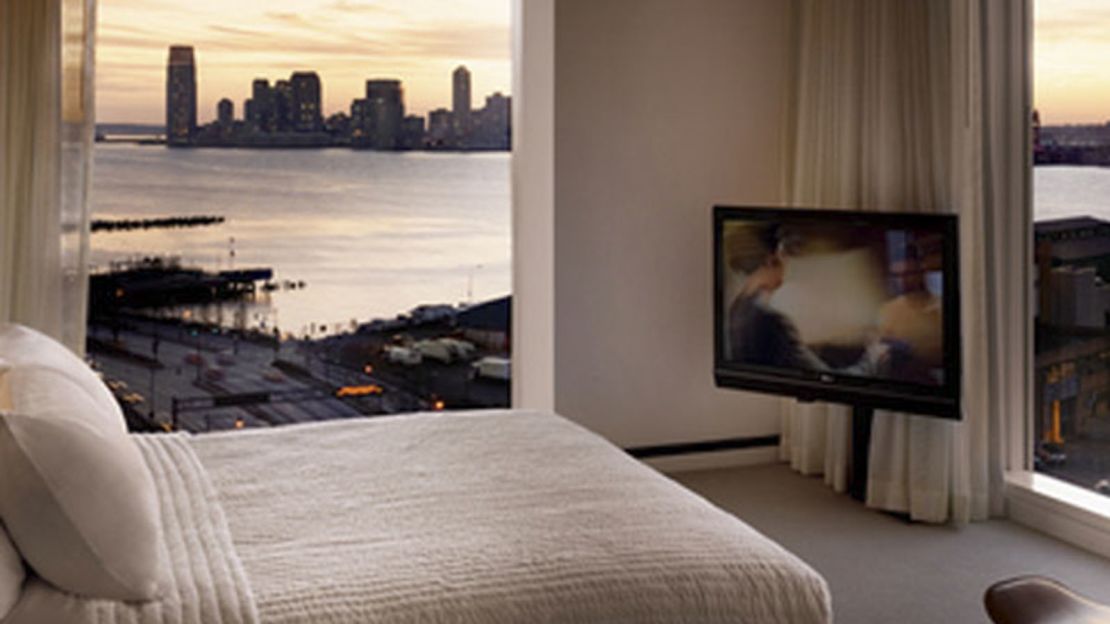 If aesthetics are a requisite, The Standard, High Line – situated directly above a stretch of old elevated railway now known as High Line Park – is a best of New York City landmark in Manhattan's most model-intensive neighborhood.
The decor is mod and the vibe is downtown, so go ahead and pack your shiniest shirts for the clubs, bars and bistros of the surrounding Meatpacking District.
Among the property's greatest draws are its views. Of models, yes, but also of the Hudson River, downtown and, to a lesser extent, New Jersey. Ensure you see as much as possible by getting a room ending in 24, which will net you two walls of windows.
The Bowery Hotel
Two hundred years ago, the Bowery was a poor man's Broadway. By the turn of the last century, it was just poor. But those familiar just 10 years ago with this erstwhile skid row would hardly recognize it today, and the Bowery Hotel embodies its new, loftier status.
Lying right at the intersection of hip and elegant, the hotel is appointed with luxurious old world refinements and décor while retaining a vibe that's lively and modern. Factory windows offer 360-degrees of the city, while several rooms have their own terraces, complete with outdoor showers.
Budget
The Pod Hotel
The only way you can stay overnight in Manhattan for less than one of the single rooms in this Midtown budgetier is by staying with family in the area. And if you stay at the Pod's 51st Street location, in some cases it, too, requires you to share a bathroom with people you may not like.
But rooms at the newer Murray Hill location all feature private bathrooms, along with free Wi-Fi and an emphasis on communal space typified by the Pod 39's rooftop lounge. The hotel's perks are few and the rooms are barely bigger than the beds, but if you want hip and affordable, you won't likely do better.
Insider tips for more American cities: Chicago | Los Angeles | San Francisco
Dining
Per Se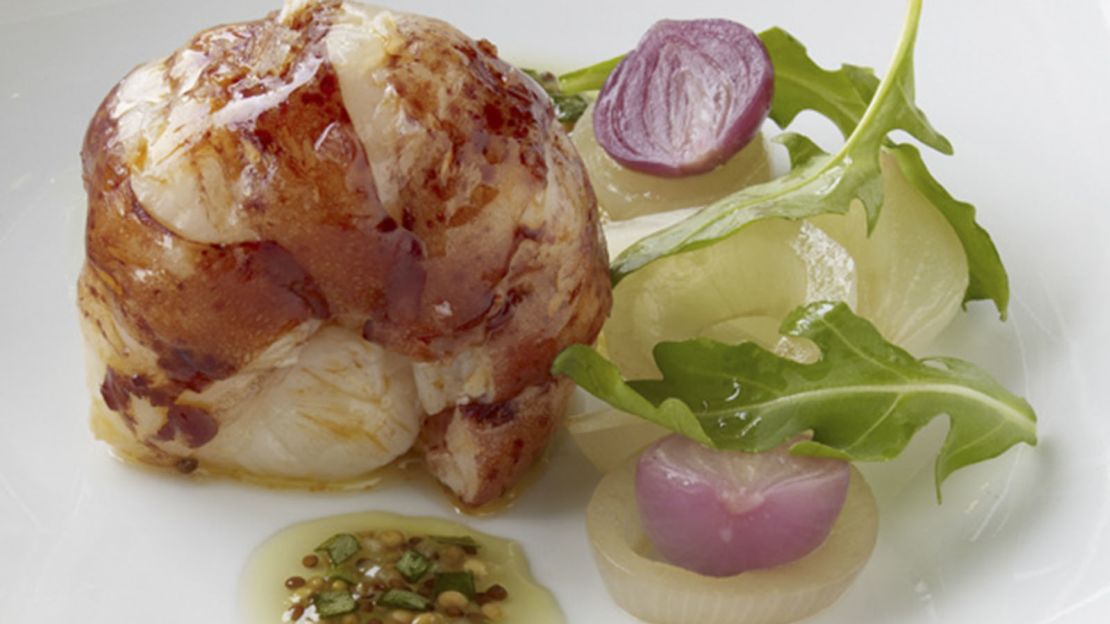 With its modern decor and swanky address at the tip of Central Park, Per Se strives to turn your dinner into "a journey that returns you to sources of pleasure you may have forgotten," which would seem pretentious if that wasn't precisely what it accomplishes with nearly every dish. Hailed by food critics ever since its doors opened, Per Se is the brainchild of Thomas Keller, the only American chef to have been awarded three Michelin stars for two different restaurants (including Per Se).
Per Se is the East Coast version of his flagship French Laundry in California, having since far surpassed it on the World's 50 Best Restaurants list. While the chef's tasting menu changes daily, there are mainstays, such as Keller's well-known twist on "oysters and pearls," which combines succulent oysters, tapioca pearls and caviar.
Keens Steakhouse
Americans tend to value massive portions; fine dining is inevitably about small but perfect items. Keens earns best of New York City marks by seeking to combine the best of both philosophies.
While up against worthy steakhouse competitors including Peter Luger, Old Homestead and The Strip House, Keens has an edge by serving the city's top mutton chop. The chop comes flanked by pieces of lamb bacon.
Keens also has the edge in decor. Its ceiling is stippled with thousands of clay pipes that represent an erstwhile club membership including American icons Theodore Roosevelt, Babe Ruth and General Douglas MacArthur.
Atera
With novelty as a guiding, but not solitary, principle, chef Matthew Lightner is dazzling diners at his tiny new tasting room in Tribeca.
Foraged ingredients and innovative ideas drive a constantly changing 22-course menu that's designed as much to stir emotions as it is taste buds, which can go unrewarded in any given moment in favor of a gastro-narrative revelation four courses later.
Modernist creations like gin-cured scallops, cedar-oil-drizzled lamb and a baguette colored with squid ink to resemble a razor clam are served on flat rocks, hay and driftwood in the naturist style pioneered in Portland, Oregon. The award of two stars by Michelin isn't doing anything to ease accessibility to an already modest space, so reservations are vital.
Osteria Morini
"New York" magazine recently called Michael White "the city's hottest Italian chef," and "Esquire" put his bustling new Osteria Morini on its list of best restaurants in the city. So why shouldn't we put it on our best of New York City list?
White has earned praise with his knack for taking home-style fare and providing a gourmet twist, like tortellini with a duck-liver cream sauce. Of course, man cannot live on food alone, and Osteria Morini's cocktails are also superb.
The Dutch
Dress code at The Dutch? "This ain't no country club, but it's no ball game either," states the American bar/restaurant's website. "This is New York. Do what you feel, but keep it fresh."
That casual but earnest logic lies at the heart of Andrew Carmellini's latest offering in New York. Inspired by a mix of cafés, country inns and seaside shacks, diners get reinterpretations of American classics like the good old porterhouse steak and fried chicken served with biscuits. Just remember to look up from your food occasionally, or else you'll miss the celebrities meandering through the dining room.
Café Nougatine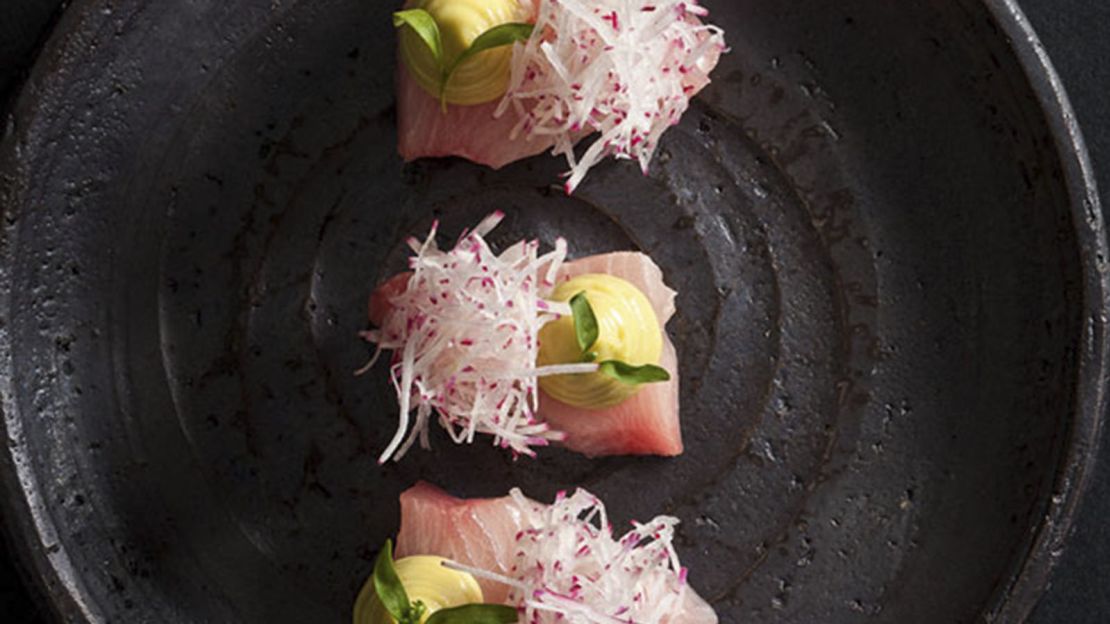 Jean-Georges Vongerichten is one of the most celebrated chefs in New York. If you want to experience his creations at reasonable prices, try the lunch deal at Jean-Georges' Café Nougatine in the Trump Building. The French haute cuisine goes for around $25 every lunch hour at the acclaimed restaurant.
Miss Lily's Cakes
While the name promises cakes, this hip diner in downtown Manhattan serves remarkable Jamaican dishes. The most revered item at this best of New York City diner is jerk chicken.
The decor is simple, but you won't care as you watch leggy servers carry hearty platefuls of curry goat, oxtail stew and, yes, even cakes if you so desire. Warning to anyone looking for a relaxed island vibe: the atmosphere of Miss Lily's tends to get clubbier and the music louder as the night goes on.
Joe's Pizza
For a best of New York City experience, there's no more quintessential fast food than a slice of pizza.
Joe's modest storefront unloads exceptional slices to an uninterrupted queue of patrons nearly 20 hours of every day. Stand in line, point, pay, apply Parmesan and chili flakes from the public shakers, fold, eat and hustle back to work. Hey, now you're practically a local.
Best street food in New York City – from falafel to bagels
Nightlife
Campbell Apartment
Step back in time and behold fully restored glasswork, furnishings and architectural appointments of a cavernous lounge that was once the massive private office of 1920s magnate John W. Campbell.
Now a swanky club, Campbell Apartment evokes images reminiscent of the more elegant side of "The Great Gatsby." (For Gatsby-esque smoking ruins, you'll have to look elsewhere.) Having a cocktail amid such elegance comes at a price: no jeans or sneakers allowed.
The Breslin Bar & Dining Room