Editor's Note: CNN Insider Guides are thoroughly checked for accuracy. Given the fluid nature of the travel industry, however, some listings may fall out of date before guides can be updated. The best practice is to confirm current information on official websites before making plans to visit any business or attraction.
Perhaps the most important advice to give someone visiting Prague? Get lost.
The Prague of today is a shinier, more grownup version of the Prague of the 1990s, a thriving and evolving cultural scene with top-notch dance, jazz and gastronomy.
No longer is this just a destination for those on the hunt for cheap beer – although there's still plenty of that. It's still a historic, byzantine city forged in the Middle Ages.
The best way to discover this city of 1.2 million is to wander its maze of cobbled backstreets, stumbling upon a church, a café or an art gallery to which you'd be hard-pressed to find your way back.
Beyond the requisites of the Charles Bridge, Prague Castle and Old Town Square – worthy destinations in their own rights – there's a wealth of spectacular sights, quirky attractions and vibrant neighborhoods to discover in the Golden City.
Hotels
Luxury
Tower Park Praha–One Room Hotel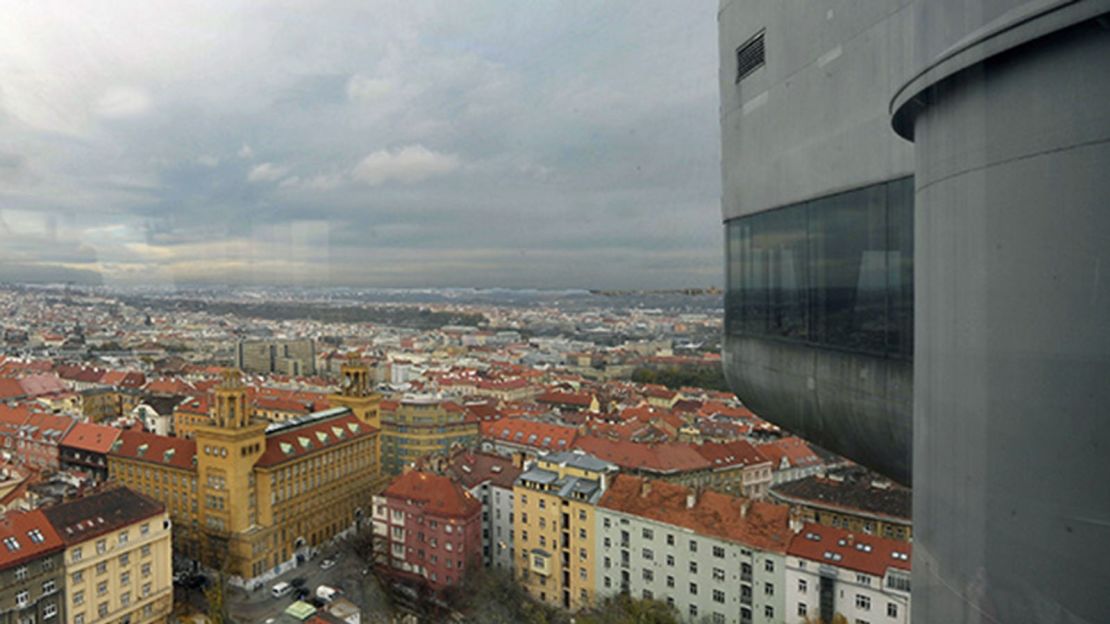 The retro-futuristic Žižkov Television Tower – nicknamed "The Rocket" – has been a point of contention since its completion in 1992.
While often ranked among the world's ugliest buildings – helped by the addition in 2000 of a series of sculptured babies crawling up its sides courtesy of artist David Cerny – a recent renovation saw the addition of Prague's most exclusive hotel: one room, at a height of 66 meters, providing unmatched views of the city.
Advertised as a six-star accommodation, the One Room Hotel features an entire wall of east-facing windows, meaning best of Prague views are accessible from any point in the room – even the bathtub.
A stay here also includes a limousine and driver, and the tower features a bar, French-Asian restaurant and observation deck.
Tower Park Praha—One Room Hotel, Mahlerovy sady 2699/1, Prague 3-Žižkov; +420 210 320 081
Four Seasons
Located on the banks of the Vltava River, steps from Charles Bridge, the Four Seasons combines five-star luxury with historical significance in the city's Old Town.
The Premier River Rooms in the hotel's neo-classical building, which dates to 1827, were unveiled in 2012 and conceived by French designer Pierre-Yves Rochon.
Offering picture views of Charles Bridge, the Lesser Town and Prague Castle across the river, the rooms are decked out in beige and gold and feature marble bathrooms.
Attached to the hotel, the restaurant and lounge CottoCrudo provides a place to unwind over cocktails and fresh Italian fare.
Hotel U Zlaté Studne
The Golden Well Hotel, as it's also called, offers views over Prague Castle's Royal Gardens and is home to the fine-dining restaurant Terasa U Zlaté Studne, in the Lesser Town.
The Tycho Brahe Suite, named after the famed astronomer, has an original frescoed wooden ceiling dating to the 16th century, Renaissance furnishings and a private Jacuzzi.
The suite comes with an iPad and iPod, the best views in the house and a la carte breakfast.
Mid-Range
Buddha-Bar Hotel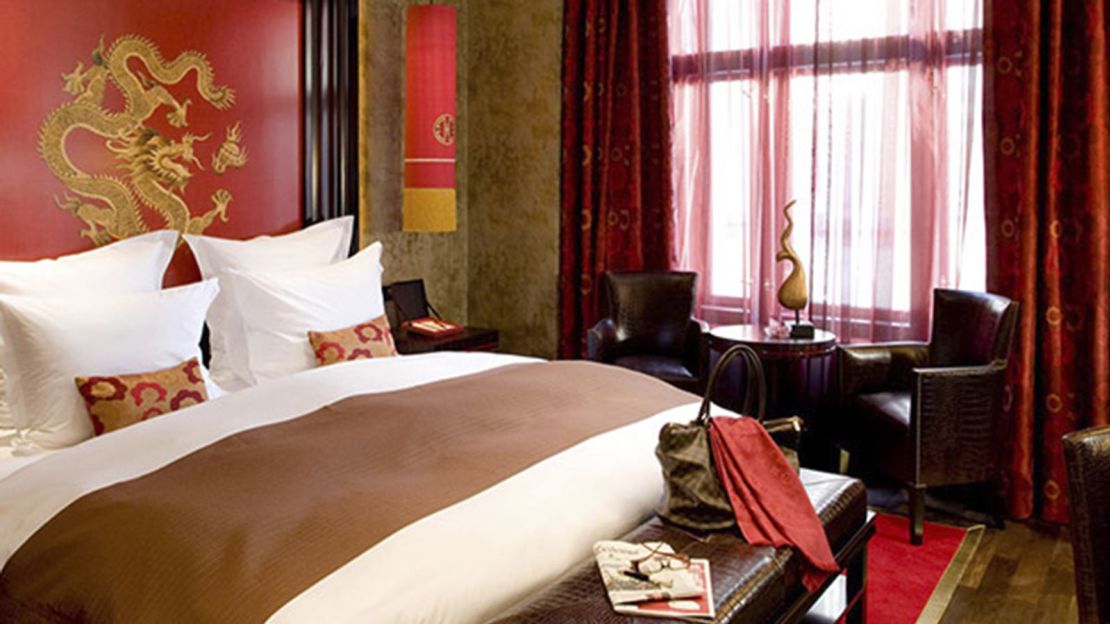 In the maze of streets behind Tyn Church in Old Town, Buddha-Bar is a colorful retreat of modern, Asian-inspired decor and full amenities that includes the Buddha-Bar restaurant and nightclub.
Premier Rooms are available with either a king or twin beds and feature rain showers, standing baths with dragon mosaics and an in-house music library.
For an extra €40, you can book your pet a stay for the night.
Budget
Hotel Josef
Prague's first boutique design hotel, the four-star Hotel Josef was conceived by noted local architect Eva Jiricna, recipient of the 2013 Jane Drew Prize.
Located close to the Powder Tower on the border of Old and New Town, at Josef, the design is in the details, and contemporary artistry is everywhere.
Among the Superior Rooms, No. 803 has a balcony with views over to Prague Castle, a king-size bed and a designer limestone bathroom.
Arcadia Residence
At this apartment-style hotel, guests can enjoy their own self-catering facilities while still having access to hotel amenities like breakfast (without a time limit), cleaning and concierge services.
Upon arrival, visitors receive a 20-minute orientation of nearby Old Town Square and Wenceslas Square.
Rooms are modern and simply decorated, within easy reach of any of the city's main sights.
Dining
La Degustation Boheme Bourgeoise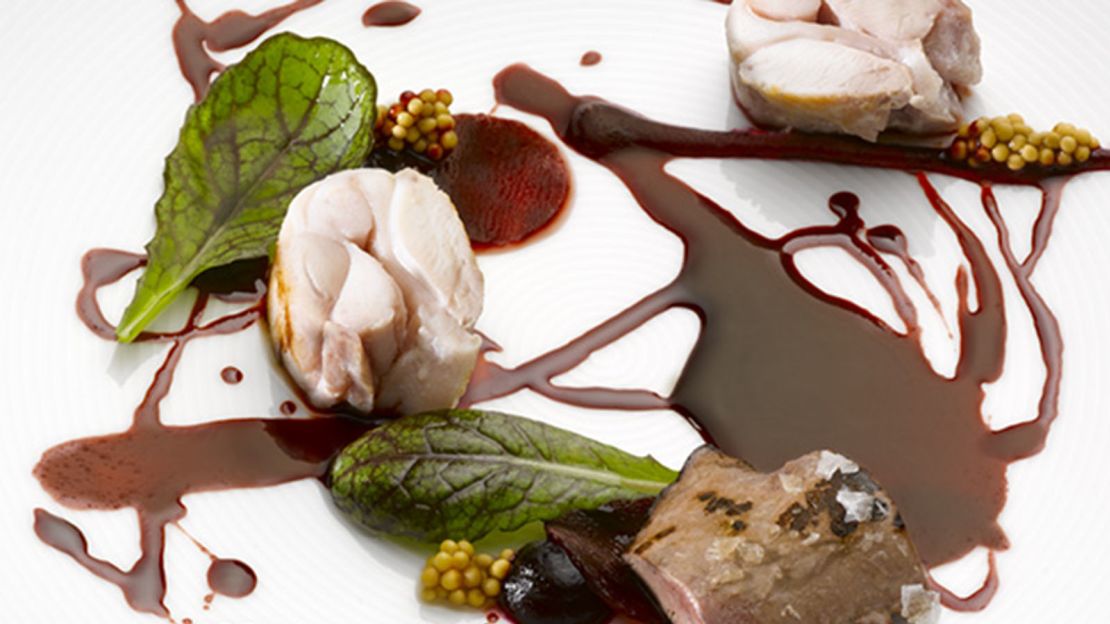 Long before he planned out the menu of New York City's Hospoda restaurant, Oldřich Sahajdák based this best of Prague Michelin-starred restaurant, which serves only tasting menus, on recipes by the 19th-century Czech cook Marie B. Svobodová.
Fittingly, the two set menus (one six-course, one 11-course) explore the culinary heritage of the Czech lands, and change seasonally, with a selection of wines paired accordingingly. Appetites should match wallets here: big.
La Degustation Boheme Bourgeoise, Haštalská 18, Prague 1-Old Town; +420 222 311 234
Kalina
Pioneering what chef Miroslav Kalina has dubbed the "new Prague cuisine," the eponymous Kalina is a new addition to the fine-dining scene, with an impressive range of wines and Cognacs to go with well-executed game and meat specialties with a French twist.
The menu changes by season, but the cote de boeuf for two, served with a variety of winning sides, is a must for any meat lover.
Čestr
A butcher's paradise, this sleek restaurant adorned in tile and copper in the former RFE/RL building off Wenceslas Square is a cut above most cuts of steak, procuring beloved and lesser-known steaks served on wooden slabs with a variety of sauces like black truffle.
Fish and vegetables get the same quality treatment, all with a nod to traditional Czech butchery and farm stylings.
The only downside is that portions are quite small.
Sansho
Having created quite a stir since it opened in 2011, Sansho presents an Asian-fusion tasting menu of six courses, to be shared among the table.
The benched tables are shared – so be prepared to rub elbows with your neighbor as you reach for softshell crab slides, 12-hour beef rendang and sticky-toffee pudding.
British chef Paul Day varies the menu daily based on inspiration.
Beverages include a selection of beers from local independent breweries.
RED Pif
The Czech Republic's Moravian wines may not be known the world over, but RED Pif has a selection of the sunny southern wine region's best.
It also offers a considerable list of French varieties, all in a hidden corner spot that serves a daily menu of thoughtful Continental dishes like duck confit and coq au vin, as well as some excellent desserts.
With just a few tables inside, it's best to book ahead to avoid disappointment.
Shady outdoor tables across the cobbled street make for a good place to linger on a summer evening.
Nota Bene
Following the Prague locavore trend, Nota Bene, located a few blocks from the National Museum, gets all of its products from local farms.
Its changing menu might include homey Czech classics like baked rabbit, roast duck or svickova na smetane (beef tenderloin in cream sauce with dumplings).
In connection with the BeerPoint pub downstairs, the restaurant offers rotating taps of beers from local microbreweries.
The bright, airy space fills out most nights, so reserve in advance.
Jiřák market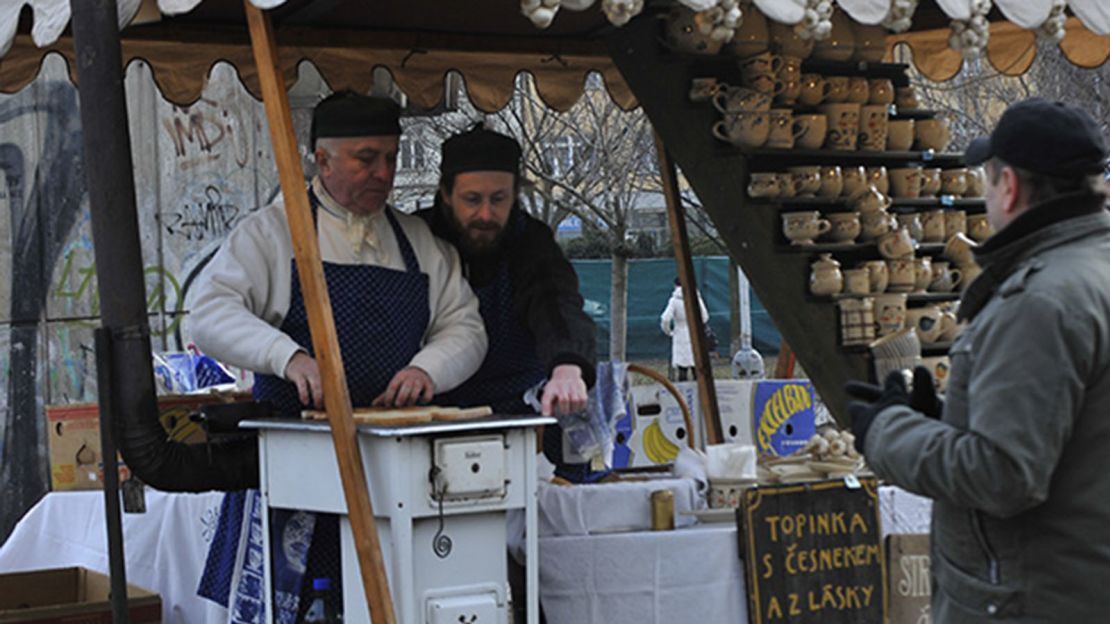 Most days, there's a farmers market on somewhere in Prague, selling fresh cheeses, pastries, bread, organic produces and fresh juices.
The one on Náměstí Jiřího z Poděbrad, affectionately called Jiřák, sets up camp Wednesdays, Fridays and Saturdays in front of the Church of the Most Sacred Heart of Our Lord, a unique design by Slovenian architecht Josip Plečnik.
Several restaurants host stands at the market, with ready-made Slovenian, Thai and Balkan specialties perfect for packing as a picnic to enjoy in the nearby Riegrovy sady park.
Nightlife
Jazz Dock
Stroll down the cobbled steps of the Vltava's lamplit embankment to Jazz Dock, an ideal venue for both intimate concerts to swinging big gigs by a lineup of renowned international stars.
It's also a chance to sample the best of Czech Republic's homegrown talent.
Open till 4 a.m. in spring and summer, there's a comprehensive variety of cocktails to soak yourself in, and the terrace opens right onto the water for an extra cool vibe.
Vinograf
Easy to miss among the winding lanes of Lesser Town just below Charles Bridge, Vinograf is nigh impossible to leave once found.
It has only a handful of tables in a narrow, vaulted room, lined with wine bottle after wine bottle and chalk menus of open specials.
This is the best place in Prague to try Czech and Moravian wines from small vintners.
There are also regular wine-tasting events.
Repete
When you just don't want the night to end – and in Prague, that's usually the case – Repete is a red-lined cocktail bar and cafe that's open till 5 a.m., close to Old Town Square.
Its prices are lo