Editor's Note: CNN Insider Guides are thoroughly checked for accuracy. Given the fluid nature of the travel industry, however, some listings may fall out of date before guides can be updated. The best practice is to confirm current information on official websites before making plans to visit any business or attraction.
With all there is to see and do in South America's largest city, the sheer size of the metropolis often stuns the uninitiated visitor.
Winding, one-way roads, steep hills and vastly different neighborhoods mean you'll need a plan in place to get the most out of your stay.
Don't despair – getting to the locations that showcase the best of São Paulo isn't as hard as it might seem.
While you're in Brazil anyway … Rio de Janeiro: Insider Travel Guide
Hotels
Luxury
Hotel Fasano
Stepping through the entrance of the Hotel Fasano, you're transported to the early 20th century, when a hotel experience was geared toward wealthy travelers expecting luxury.
Warm, wooden decor and a grinning bartender convince you that wherever you'd planned to rush off to can wait.
Guest rooms are no less alluring, a mix of modern and '50s style mod, full of amenities like iPod stations, soaking tubs, towel warmers and panoramic views.
Outside its walls you'll find all the additional luxuries of São Paulo's best neighborhood on the famous street, Rua Oscar Freire, and surrounding roads.
Hotel Unique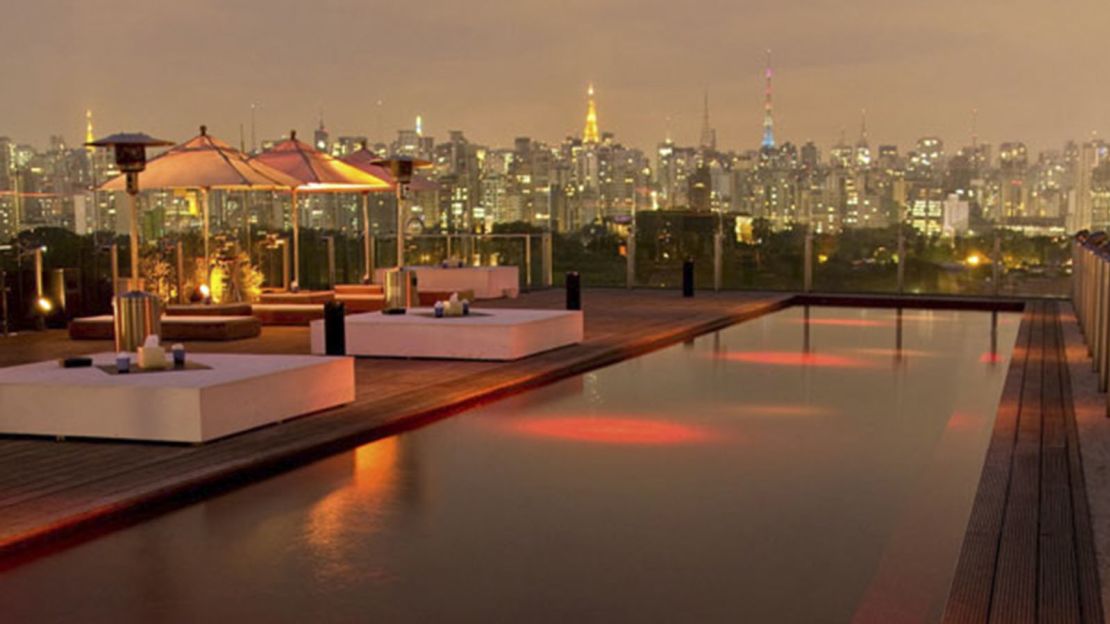 Architecture critic Paul Goldberger has called Hotel Unique "one of the seven wonders of the modern world."
Is it a ship? Some kind of space vehicle?
Guests might never figure out what the massive, metallic semi-sphere is meant to be. But inside this best of São Paulo hotel there are plenty of interesting spaces in which to contemplate the question, including poolside on a rooftop deck that overlooks the lovely Jardins area of the city.
Emiliano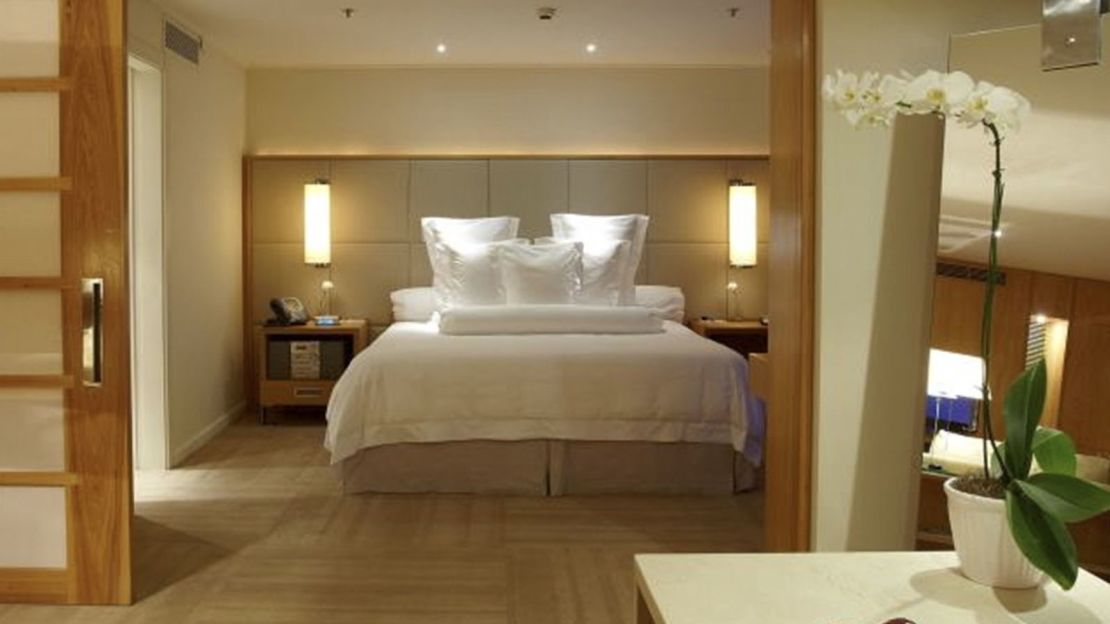 If you're touring São Paulo by helicopter (which is best, considering the traffic), you're in luck at the Emiliano; this hotel has a private, rooftop helicopter pad.
Staff will arrange for an attendant to unpack your suitcases and a chauffer to drive you around the city.
In house is the Champagne & Caviar Bar and upscale Emiliano Restaurant.
But the hotel is on Rua Oscar Freire, known for its high-end shops and restaurants, so there'll be plenty of opportunities to continue a spree once you walk outside.
Mid-Range
Staybridge Suites São Paulo
Conveniently located in the Brascan Century Plaza, which has a movie theater and a number of restaurants, the Staybridge is close to one of São Paulo's biggest business districts.
The modern design of the rooms against a backdrop of the city skyline creates a cool, urban feel.
The Staybridge has a gym and outdoor swimming pool (unheated, so beware before you jump in during the surprisingly cold São Paulo winter).
Mercure São Paulo Jardins
This member of the Mercure chain is in Jardins Paulista, close to São Paulo's best restaurants and stores.
Hotel amenities include a gym, indoor swimming pool, sauna and a business center.
But since you'll spend most of your time on the streets, it works well as a comfortable place to check your emails and rest your head.
Budget
Ibis Budget São Paulo Paulista
What was formerly the Formule 1 Hotel – built specifically for guest overflow during the Formula 1 season – is now managed by Accor Hotels.
The accommodations are basic, but the Rua da Consolação location means it's within walking distance of a number of neighborhoods and the subway.
São Paulo is Brazil's style capital – here's why
Dining
D.O.M.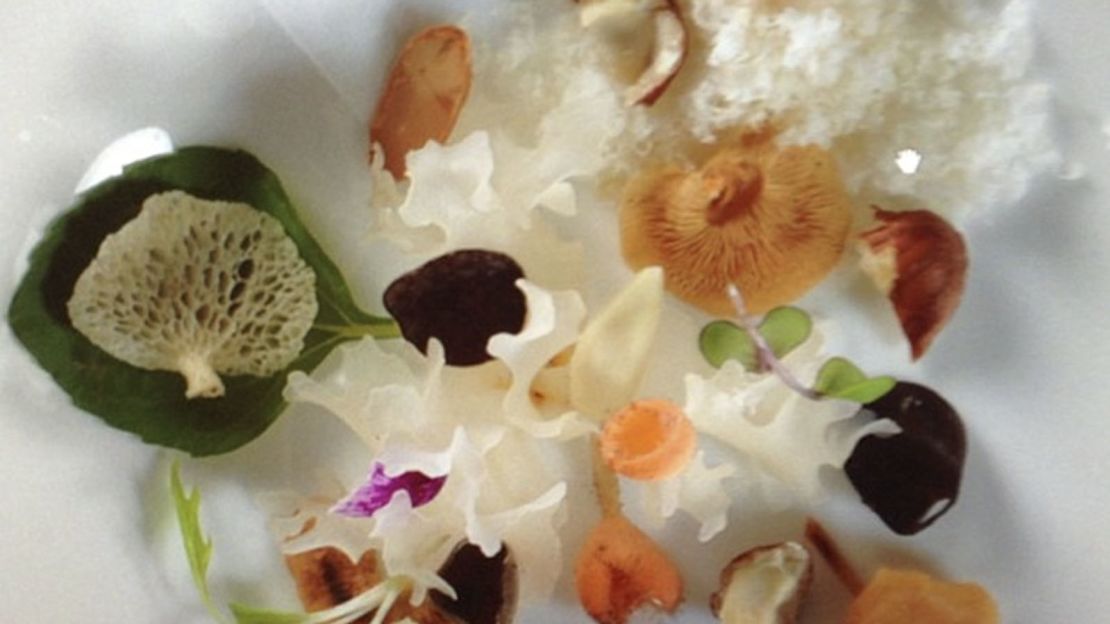 "Restaurant" magazine named this sophisticated Brazilian eatery, helmed by chef and author Alex Atala, the sixth best in the world.
Dishes use ingredients unique to Brazil, such as mushrooms from the Amazon and the medicinal beldroega from the Northeast.
These delicacies are best enjoyed in a tasting-menu format so you can sample a maximum amount of flavors.
Make reservations as soon as possible – locals sometimes wait months for a table.
If you don't score a table at D.O.M., around the corner you'll find Dalva e Dito, Atala's other restaurant.
D.O.M., Rua Barão de Capanema, 549, Jardim Paulista; +55 (11) 3088 0761
Vento Haragano
Churrasco is Brazilian barbecue, but churrascarias take this simple concept to an extreme: various cuts and categories of meat are served at your table by an endless (until you end it) parade of wandering waiters.
The prime cut is called picanha (beef) – request it before moving on to other options.
Tip: don't be too tempted by tapas placed on your table by the restaurant's crafty staff – save space for the good stuff.
For the meat-averse, Vento Haragano – an obvious best of São Paulo pick – has an extensive salad bar with nearly everything else imaginable, including sushi, fine cheeses and antipastos. The restaurant also has a good selection of wines.
There's an additional advantage for those traveling with children: a huge second-floor playroom complete with monitores (baby sitters) to keep the kids occupied.
Terraço Itália
Thanks to the large number of Italian immigrants in town, there's no lack of cuisine from the country.
What Terraço Itália has on its competitors in the category, however, is the best view in São Paulo.
From both the 41st-floor restaurant and the 42nd-floor bar you can see a mile past forever while enjoying the restaurant's Tuscan fare.
A stroll along the walkway outside will show you just how massive the city is.
Mercearia do Conde
The food is as appetizing as the atmosphere.
Mercearia means "grocery" and the establishment started out as a grocery store, then eventually evolved into a full-fledged eatery.
You'll find both familiar and unfamiliar dishes on the fusion menu. An adventurous start would be the mix de entradas da casa (appetizers of the house) as a preview of the restaurant's eclectic options.
Feijoada da Lana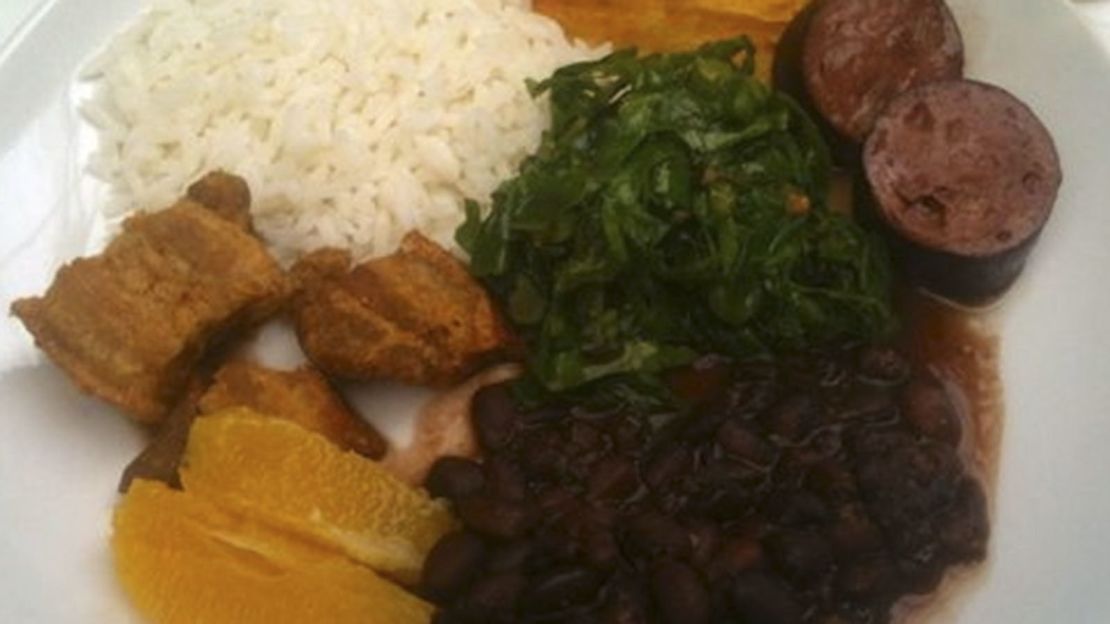 Dried meat stew accompanied by beans, rice, the root-based farofa, fried collard greens called couve and sometimes a few slices of orange makes a simple, yet surprisingly delicious meal.
Feijoada da Lana serves a top-of-the-line version of the dish buffet-style, with a variety of complimentary cachaça (sugar-cane liquor) to accompany it.
Meals start with sopa de feijão, a black bean soup to which you can add garlic, green onions, bacon and even a bit of the cachaça.
The restaurant is rustic and offers garden-style seating as well as tables indoors.
Tip: you may find yourself waiting for a seat on Wednesdays and Saturdays, the traditional days for feijoada feasting.
Bar do Mané at Mercado Municipal
The mortadella sandwich is a famous São Paulo snack that uses a pile of Italian bologna-type sausage of the same name.
There are a number of places to pick one up at the Mercado Municipal, the city's largest food market, but the most traditional is at the famous Bar do Mané, a best of São Paulo establishment that claims to have been stacking these sandwiches since 1933.
The most popular version is served hot with provolone cheese. It's customary to drink it with chopp – Brazilian draft beer.
Nightlife
Boteco São Bento
A boteco is a corner bar where you might catch a group of elderly men drinking cachaça at any point during the day.
But in São Paulo, trendy "botecos" have fabulous food, creative caipirinhas (a cocktail made with cachaça and fruit) and live music.
Boteco São Bento is one such establishment that has capitalized on the concept.
It has everything a neighborhood boteco offers, but with more selection and sophistication, and still makes for a great local hangout.
Casa de Francisca
This Jardins home-turned-art-house-music-establishment is low key and cool in the way only a place that caters to old-school, alternative Brazilian jazz can be.
With tiny tables and a limited menu, the focus isn't on coziness and cuisine (although the food, such as house-made gnocchi, is delicious).
No, when the lights go down and this multi-level space glimmers from its antique chandeliers to its candle-lit table lamps, the mood is beyond luxurious.
Tip: If you can't secure a reservation, you can try asking about cancellations before they open the doors.
Alberta #3
This bar is named after Bob Dylan's cover of "Alberta" and the chill mood matches the music honored.
The place transforms from pub to nightclub as the evening rolls on.
You'll catch the hip, indie Brazilian crowd mellowing out until the dance tunes begin.
This is one of the best places in São Paulo for balada, an all-night party destination for young paulistanos (the demonym given to local residents).
Shopping
Havaianas
This ultra-comfortable flip-flop made of rubber from the Amazon now comes in far fancier options than the ones made famous in its original line.
At the flagship store on Rua Oscar Freire, you can create a custom pair or just trick out an existing sandal.
The shop also sells custom-made socks for these stylish sandals.
Tools & Toys
Need a new yacht?
Perhaps your helicopter is out of fashion?
Located in the ultra high-end Shopping Cidade Jardins, this best of São Paulo shop has plenty of big-ticket toys to choose from.
Even if you're not in the market for a new Sea Doo or Ferrari, it's fun to look around.
Tools & Toys, Shopping Cidade Jardim, 3/F, Av. Magalhães Castro, Morumbi; +55 (11) 3552 4000
Boutique Daslu
If your shopping objectives incl