Isla Holbox is a small, slender island just north of Mexico's Yucatan peninsula in the Gulf of Mexico. Mexicans have long been in the know about this laid-back, go-everywhere-in-flip-flops getaway, but the news of Holbox's beauty and ease of living has started to get out.
Though it's in the state of Quintana Roo not far from Cancun and Playa del Carmen, Holbox's vibe is more barefoot on the beach than late nights at the club. If that weren't incentive enough, it's also a gorgeous destination, with clear green-blue waters in every direction.
How to get there
Ferries from the small town of Chiquila pick up throughout the day, and you often don't need to make a reservation in advance. Getting to Chiquila, however, can be a travel challenge if you can't or don't want to drive.
There are two buses a day from Playa del Carmen, and taxis will be pricey. If you do drive, the trip to Chiquila is 2-3 hours (depending on traffic and whether you take the toll highways or the local roads), and the ferry is passengers-only, so you'll need to leave your car on the mainland.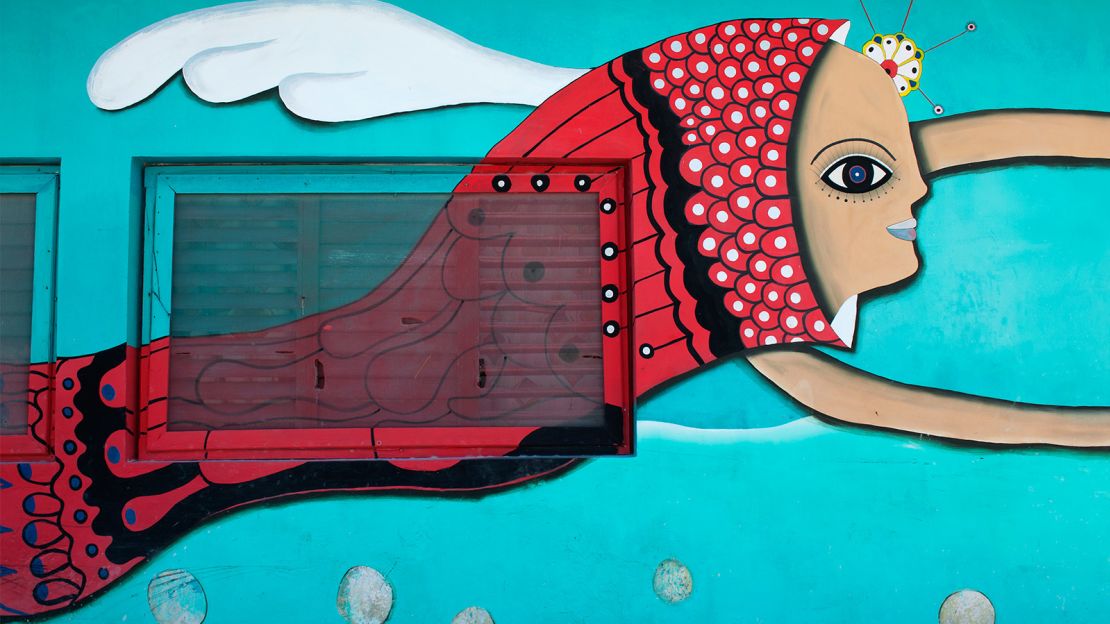 Generally, your best bet is to purchase a package from a travel company like Holbox Adventures, which will pick you up in Cancun at the airport or a tourist district hotel, drive you to the ferry terminal, get you and your bags on the boat, and meet you on the other side for hotel transport, all for about $145 per person (even though you may be in a small shared van with a few other people).
Several island hotels offer this door-to-door service as well, so ask about it when you book.
The good news is that once you actually get to Holbox, it's easy to get around on your own by foot or bike.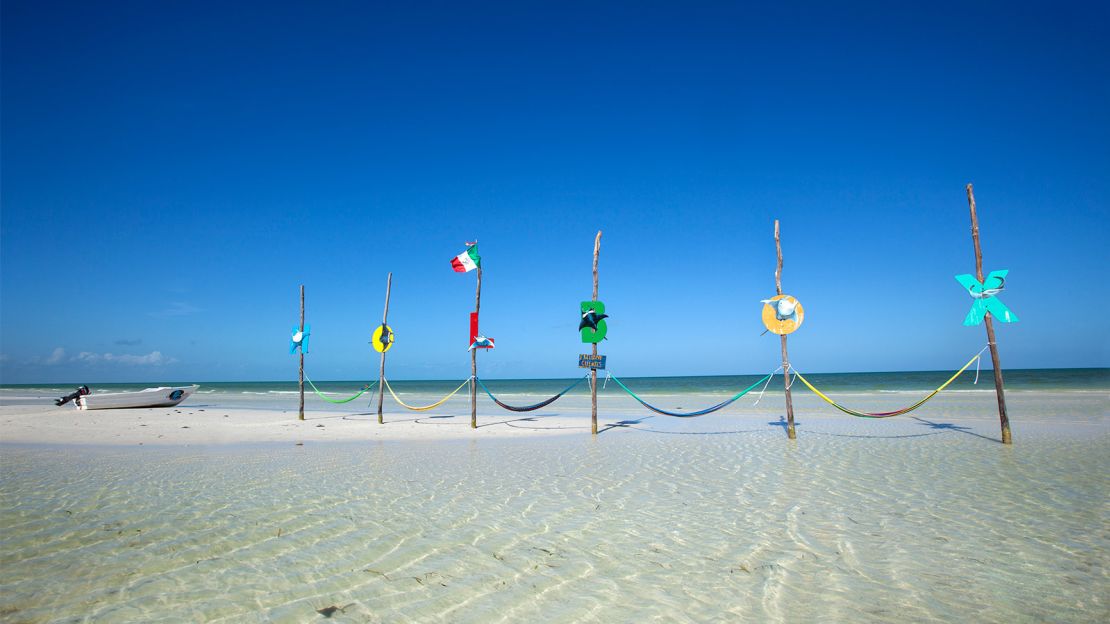 How to pronounce it
It's hole-bosh, not hole-box. And you can drop the "isla," as locals generally just call it Holbox.
The lay of the land
Holbox is a small island that measures about 26 miles long and one mile wide, and it only has about 2,000 full-time residents.
Many love the simple way of life, but that simple way of life can sometimes come with a price – sanitation services are sometimes taxed by the high number of visitors at peak season, and it's not unusual to have power and/or WiFi blink out for days at a time if there's a lot of rain.
Still, the latter scenario is often welcomed by travelers who are trying to get off the grid for a while.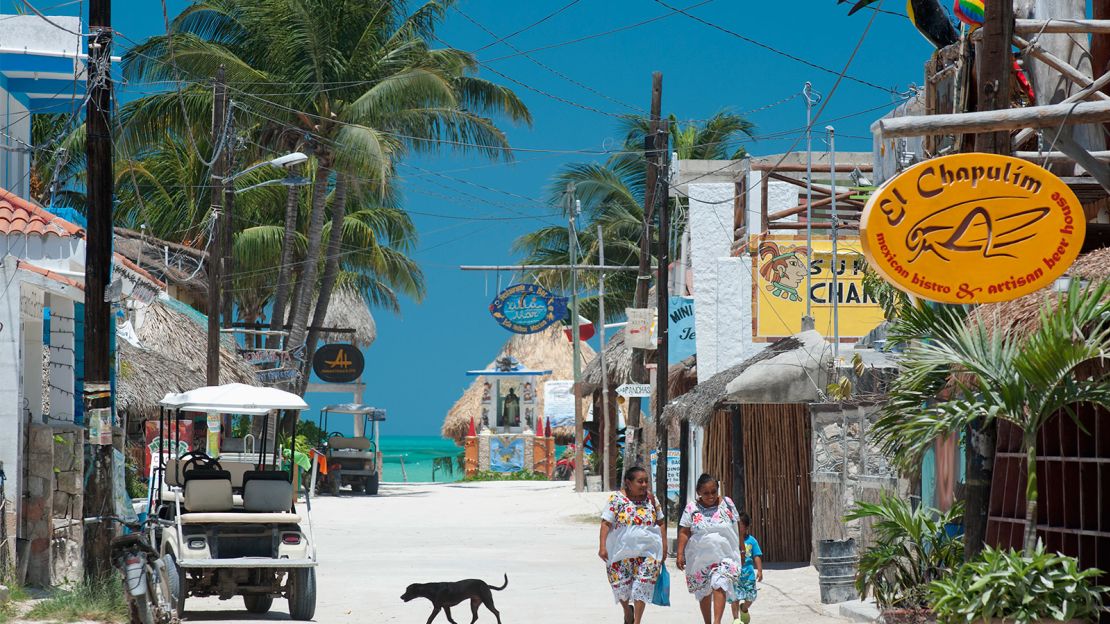 The roads in Holbox are narrow and not all paved, which means that the primary way to get around is by golf cart (if you see a yellow one, that's a cab and you can hail it just like you would anywhere else in the world).
Pedestrians and cyclists have the right of way, but you should still keep an eye out for the occasional truck coming around a tight corner or who doesn't have enough room to get around you.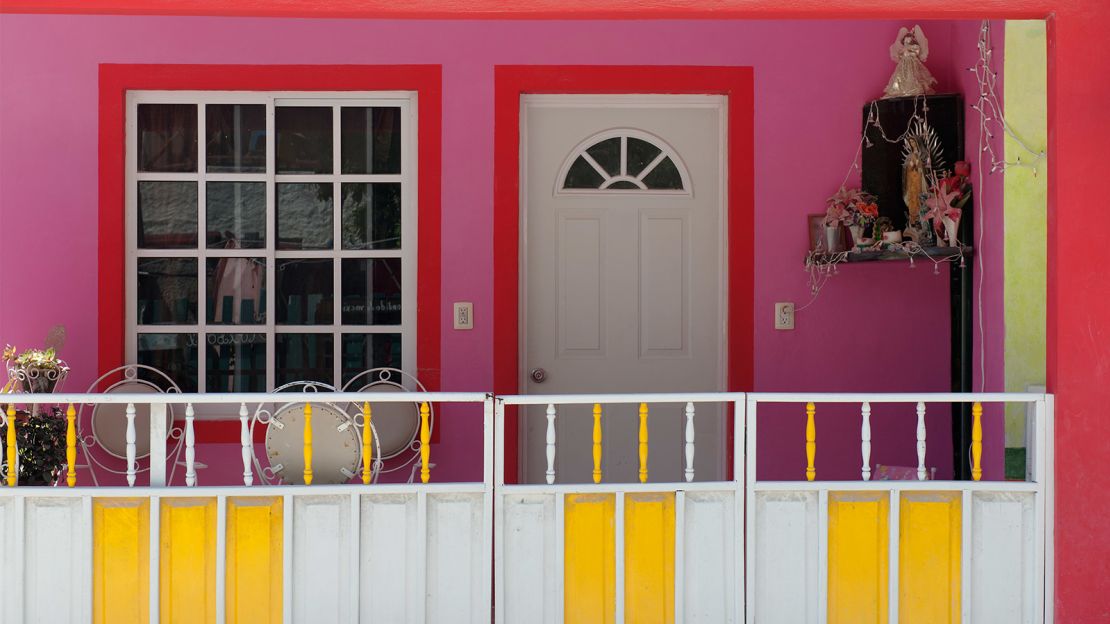 Holbox is a great destination for street art. Many homes are painted in bright colors, and it's not unusual for local businesses to hand-paint signs or decor for their restaurants and shops. On top of that, artist visitors often leave their own work behind them. To see great street art simply begin walking – you never know what you're going to find.