Editor's Note: Sign up to CNN Travel's Unlocking Italy newsletter for insider intel on Italy's best loved destinations and lesser-known regions to plan your ultimate trip. Plus, we'll get you in the mood before you go with movie suggestions, reading lists and recipes from Stanley Tucci.
Ever dreamed of owning your own secret citadel in a beautiful region of Italy, wandering along its fortified walls like a monarch surveying their kingdom?
For less than the price of a townhouse in central London or an attic apartment in Rome's historic center – that dream can now come true.
The medieval castle and hamlet of Serravalle, half-way between the cities of Modena and Bologna in Italy's northern Emilia Romagna region, is up for sale for 1.9 million euros, or about $2 million.
Already livable and fitted with heating, it requires just minimal fixes – and the price is negotiable.
Set in green rolling hills, the castle comes with a portion of the village, which bears the same name and was once part of its fiefdom, lying at its feet.
What's up for grabs is the original, overhanging ancient fortification of 1,800 square-meters set at an altitude of 400 meters.
The property comprises the majestic castle built on the ruins of pagan settlements, a three-level 18th century stately palace called Palazzo Boccadiferro, where the current owners occasionally live, a hunting lodge with woodshed, a four-story lookout tower, a stunning panoramic walkway and a lush 14,000 square-meter park.
"Not only is it very convenient, roughly down to 1,000 euros per square meter, it has enormous potential both as a private, silent retreat to unplug in, or as an investment to turn it into a resort," Paolo Giacopini of Immobiliare Giacopini, the real estate agency handling the sale, told CNN.
Secret tunnels and heated rooms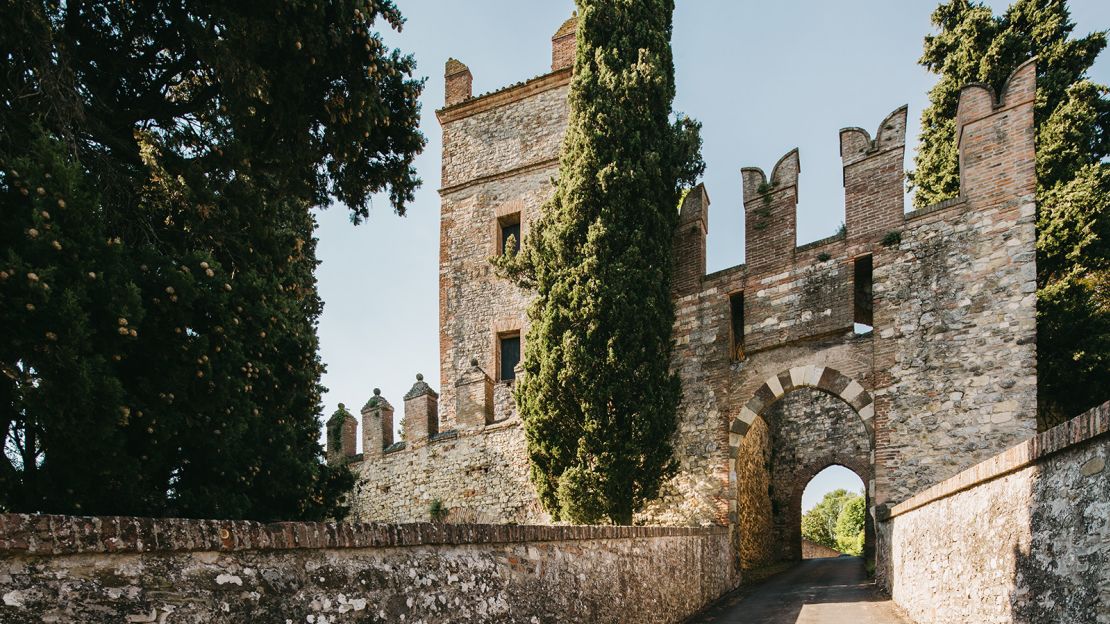 "The charm and panorama are matchless, surrounded by vineyards, in a strategic location between the two top cities of Emilia Romagna, a wonderful region which is often wrongly eclipsed by Tuscany when it comes to castles and manors."