You can criticize their fashion, make fun of their politics, and even complain about the garbage, but questioning Italian cuisine is strictly off the table.
That's why a recent interview with controversial food history professor Alberto Grandi has caused such a stir. Grandi, who has been questioning the authenticity of Made in Italy staples like carbonara, Parmesan and even pizza for years, told the Financial Times that Italians' obsession with their cuisine stems from an insecurity.
"When a community finds itself deprived of its sense of identity, because of whatever historical shock or fracture with its past, it invents traditions to act as founding myths," he said, implying that the cult of food so many Italians subscribe to is built on false traditions.
"Italian cuisine really is more American than it is Italian," he added, which is hard to swallow for Italians who often mock America's fast-food culture.
Questioning the authenticity of the richness of Italy's cuisine has left a bad taste in the mouth of the Italian government, and with good reason.
The same day Grandi's article rocked the kitchens of Italy's greatest chefs, Italy's ministers of Culture and Agriculture officially entered Italian cuisine into candidacy for UNESCO World Heritage Site status, which will be decided in December 2025.
The government has also said they will appoint a sort of czar of cuisine to help Italian restaurants and food producers stay in line with the standards and traditions of the country's culinary history.
'Mosaic of traditions'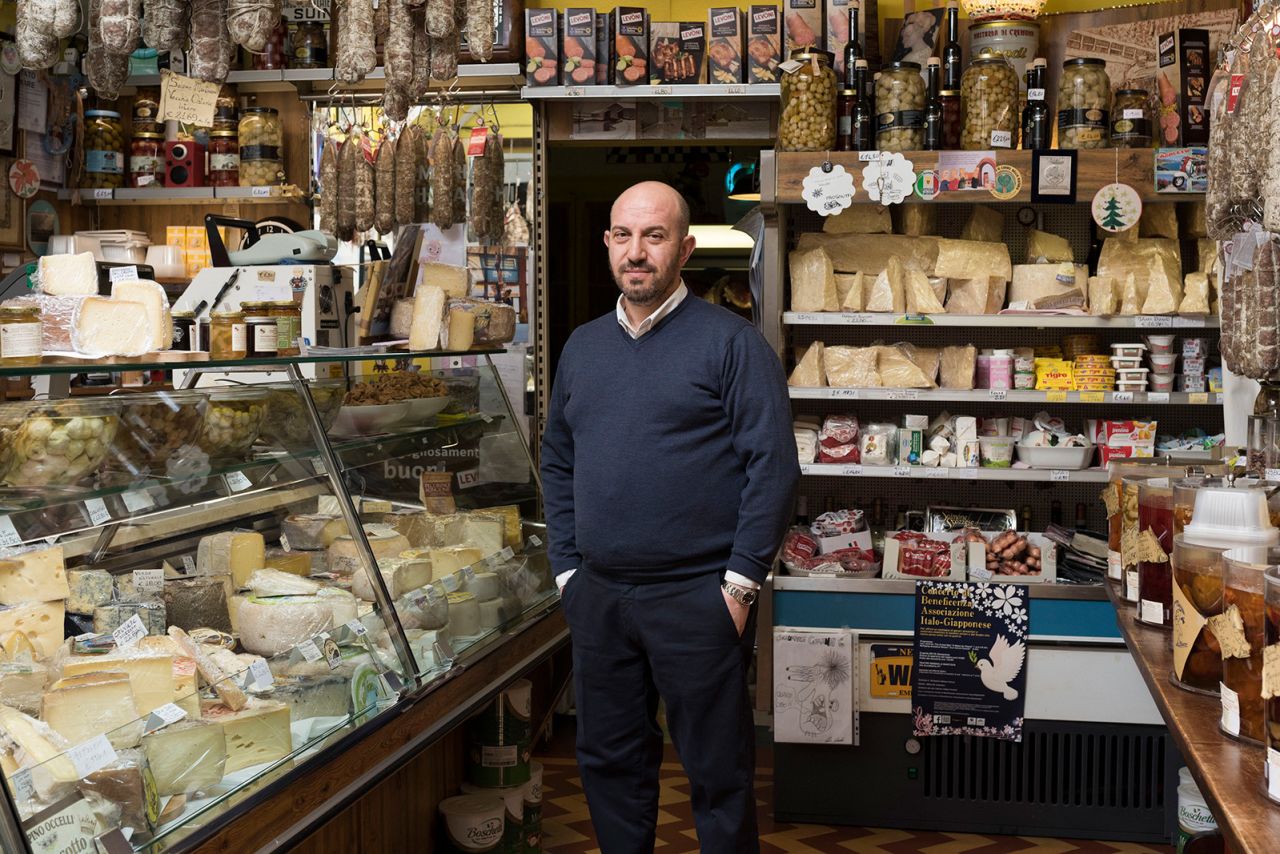 Culture Minister Gennaro Sangiuliano and Agriculture Minister Francesco Lollobrigida announced the UNESCO candidacy, based on a "combination of social practices, rituals and gestures based on the many local flavors that, without hierarchy, identify it," at a press conference on March 23.
The ministries also applied to have Italian cuisine recognized for the 2023 UNESCO Representative List of Intangible Cultural Heritage of Humanity. "We have two years ahead of us in which we will have to promote our food in Italy and in the world, we hope it will see collective participation" Gianmarco Mazzi, undersecretary of the Ministry of Culture said.
The group presented a dossier written by Pier Luigi Petrillo, a professor at Rome Luiss University, who wrote about the "mosaic of traditions" that, he says, "reflects the country's biocultural diversity and is based on the common denominator of conceiving the moment of preparation and consumption of the meal as an occasion for sharing and talking."
The only problem is that Grandi's now viral theories on Italian food—including that the classic Roman pasta dish carbonara is actually an American invention, and that real Italian Parmesan has shifted so far from tradition that you can only find anything close to what it is supposed to be in the US state of Wisconsin—undercut the nomination.
Grandi told La Repubblica news outlet that there is "a lot of bullsh*t" in the UNESCO application dossier and that he actually fears that Italy may win the coveted designation for its food.
"What happens if we get it? Those who love it will continue to love it and those who don't like it will continue to dislike it," he said.
'Recipes change. Tastes change'