Italy's ongoing clearance sale of €1 houses has been ideal for people seeking to start a new life in some of the country's far-flung corners.
For those looking for something a bit closer to the action – nearer Rome, to be precise – it's been slim pickings.
Until now.
This month, the bucolic town of Maenza has become the first in Rome's Latium region to begin selling homes for just over a dollar.
The historic location, high up on the wild Lepini hills south of the capital, where shepherds and fiery tribes once lived, is making available dozens of abandoned stone dwellings in the hope of attracting new occupants.
Mayor Claudio Sperduti says he's launching an ambitious "pact for the rebirth" of his hometown with the aim of breathing new life into its quiet alleys. The goal, he says, is to recover all disused crumbling properties by liaising between old owners and potential buyers lured by knockdown prices.
"We're taking it one step at a time. As original families get in touch and hand over to us their old houses, we place these on the market through specific public notices on our website to make it all very transparent," Sperduti tells CNN.
Interested buyers are also invited to contact the town hall to make specific property requests and local officials will attempt to match their requirements.
The town hopes it can breathe new life into about 100 neglected properties, some of which have become a potential danger to passersby because of their dilapidated condition.
Applications for the first few houses on sale close on August 28 but the mayor reassures people who miss out that more will go on the market as talks are underway with their original owners.
Those who manage to buy a property in Maenza must commit to renovating it within three years and cough up a deposit guarantee of €5,000 (about $5,840) to be returned once works are completed.
A detailed restyle plan on what the property will become – be it a home, B&B, shop or restaurant – must also be filed.
Taking up residency is not compulsory but families with kids and young couples who wish to live in Maenza on a semi-permanent basis are encouraged to apply, says Sperduti.
If several applicants want the same house, priority will be given to those who want to settle down and to those planning the fastest renovations.
Fresh oxygen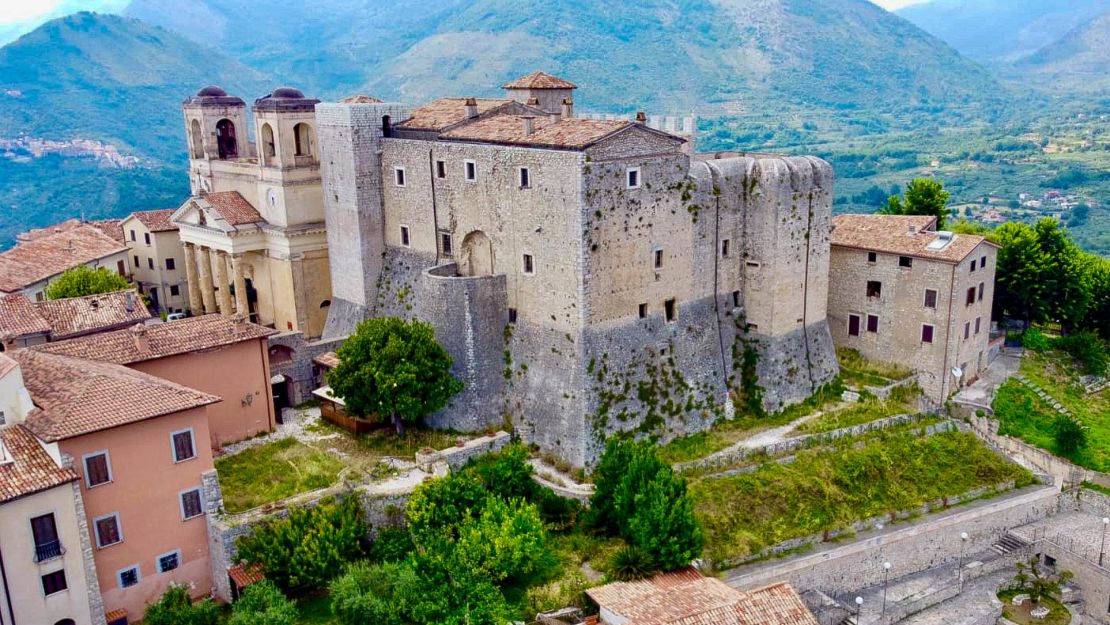 Sperduti says his town, unlike others, isn't offering €1 homes to halt dwindling population numbers – even if they have barely exceeded 3,000 in the past 20 years. Instead it's a move to block realtors and speculators from grabbing the old houses to make money.
"Families and youths often leave town to move to larger homes in nearby cities and villas in the countryside, but there's always some newcomer who takes their place so it's balanced out," says Sperduti.
"This is not a dying city, people still inhabit the old district but it needs a revamp, fresh oxygen."
It's a long-term revival project that offers interested buyers time to come see for themselves what Maenza has to offer – including other alluring opportunities.
Bright "sale" signs have been attached to many doors, including some retailing at a slightly higher price.
"An owner who was desperate to get rid of his old property, even if it meant giving it away for free, eventually sold it for €3,000 to a person who showed up in town," says the mayor. "The house isn't great, but it's not crashing to the ground either."
Given most old dwellings are small, about 50-70 square meters, renovating them is a relatively cheap proposition.
Tax deductions for environmentally friendly restyles and earthquake-proofing updates mean, according to Sperduti, costs start at €100 per square meter. So prices for bringing a dilapidated home back to life should start at about €5,000.
Wars and miracles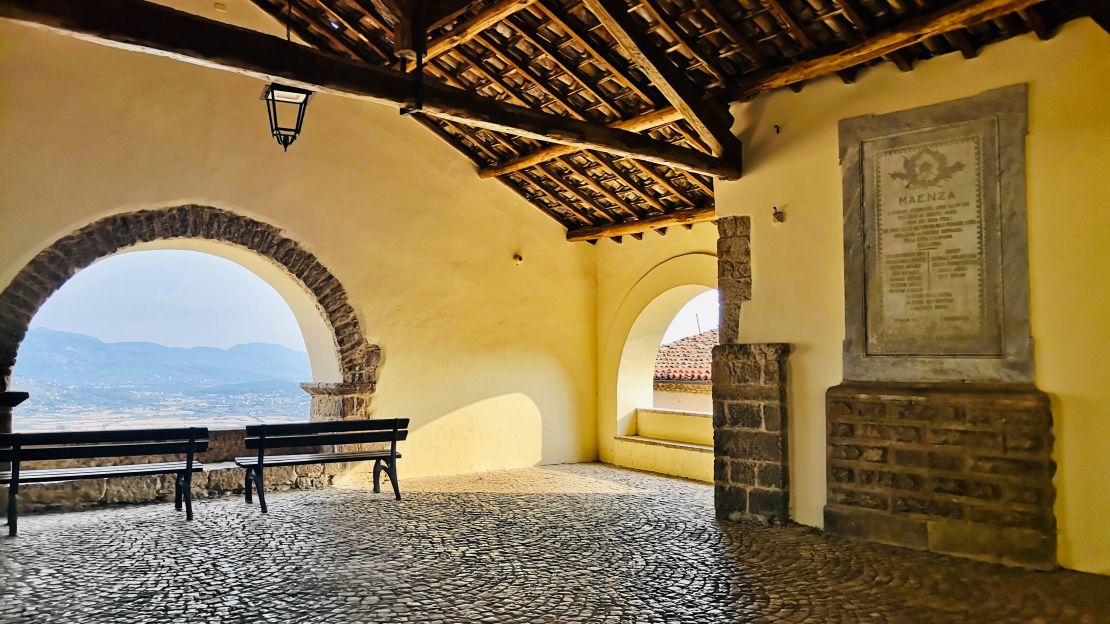 Maenza was founded by shepherds fleeing Saracen coastal raids but later flourished with the arrival of Germanic Volsci tribes who, after two centuries of bloody wars, capitulated to the Roman Empire.