A freshly made white chocolate and raspberry mix is carefully poured into a piping bag by chef Yasumasa Takagi, one of the most renowned patissiers in Japan.
After snipping the end of the bag, he squeezes the delicious pink paste into a tray of oblong, white plastic molds.
Surprisingly, Takagi isn't creating an elaborate confection for customers to his fashionable Tokyo cafe; this is something far more modest.
It's a KitKat.
Most of the world knows the KitKat as an ordinary coffee break snack made from wafers and milk chocolate.
In Japan, it's in a completely different league. Here, gourmet versions, pioneered by Takagi, compete with a mind-boggling array of mass-produced flavors that to some palates might border on the bizarre.
25 Japanese foods we love – from tempura to miso
Wasabi KitKat anyone? How about lemon vinegar? Or pumpkin pudding, green tea, Shinshu apple or adzuki bean sandwich?
It's a long way from the KitKat's humble origins in 1930s England. Born in the northern city of York, the chocolate treat was relatively unknown globally until local manufacturer Rowntree was bought by Swiss food giant Nestle in the 1980s.
Winning formula
Even as it spread across the planet, success was never guaranteed in Japan – a market notoriously difficult to break into for non-domestic brands.
So how has it become such a phenomenon?
That's down to some hard work and smart ideas from KitKat's Japanese marketing gurus in the western city of Kobe. And also a lucky quirk of language.
KitKat sounds very similar to "kito kato," which in Japanese means "to surely win."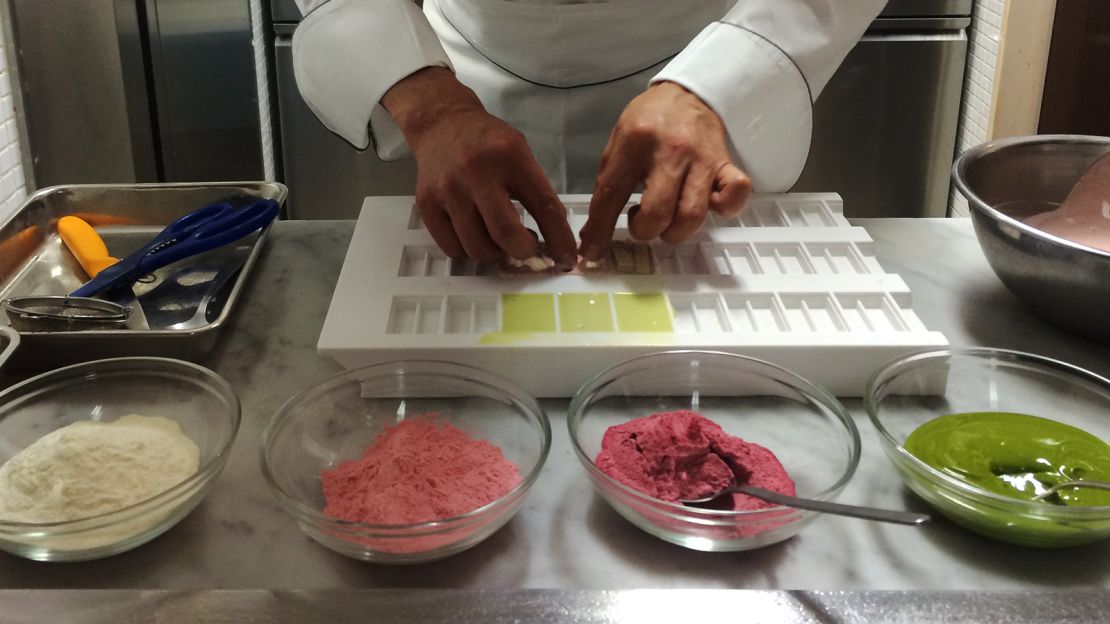 It's a common phrase said to students sitting exams, particularly high-pressure university entrance tests. Soon after they arrived in Japan, KitKats were being given by parents to their children and friends were giving them to each other with hand-written messages – and not just around exam time.
"There was strong emotional bonding going on and the 'gifting emotion,'" says Ryoji Maki, marketing manager for KitKat in Japan.
A guide to the world's finest meal
Flavor riot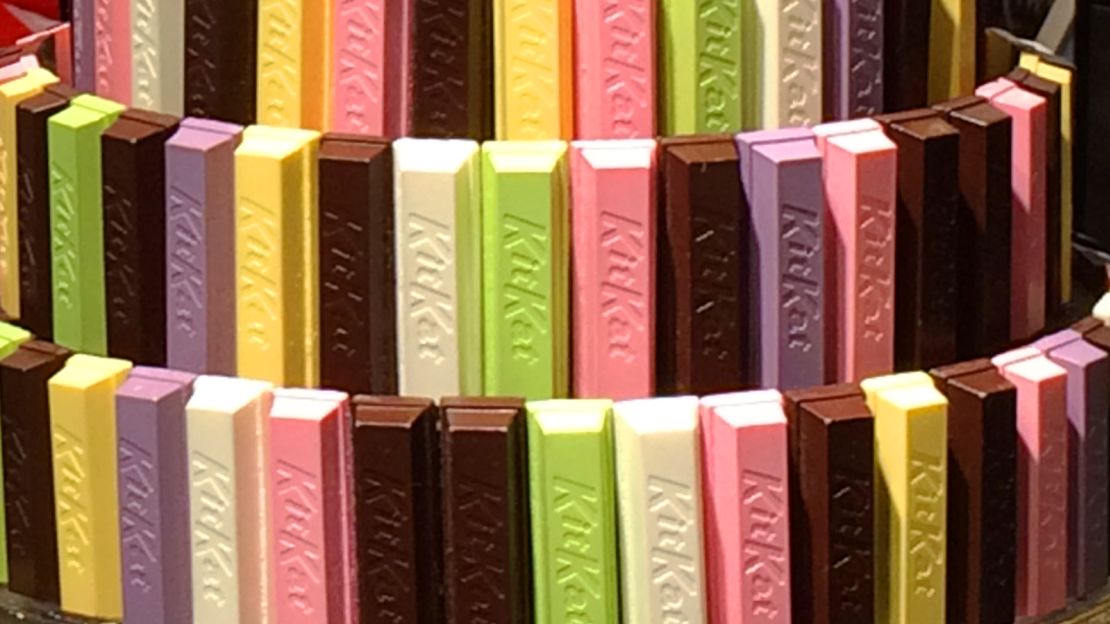 He says Japan's gift-giving tradition and particular culinary habits – prizing seasonal and regional products – were tapped into. But it wasn't until the early 2000s that KitKat in Japan began to show its true colors with a riotous expansion in flavors.
Consumers in Japan demand choice and novelty as much as they prize tradition.
According to Maki, about 2,000 new confectionery products are released each year in Japan, so it's not enough to just offer dark or milk chocolate variations.
To date there have been more than 300 different KitKat flavors.
Ingredients are sourced from regions across the country, often produced and sold to coincide with food seasons in limited edition boxes of KitKat minis.
Shizuoka prefecture provides the wasabi. Okinawa gives up its purple potatoes and matcha green tea. Other unlikely flavors are sakura (cherry blossom) and sake (non-alcoholic).
Taking the bars out of the shops and into Japan's eateries has also been another strategy. Tie-ins have gone beyond straightforward desserts like cheesecake, resulting in curiosities like KitKat pizzas and "baking bars," designed to be cooked before eating.
Since 2012, KitKat has started to eclipse homegrown confectionery brands such as Meiji.
The world's most delicious national cakes
Limited edition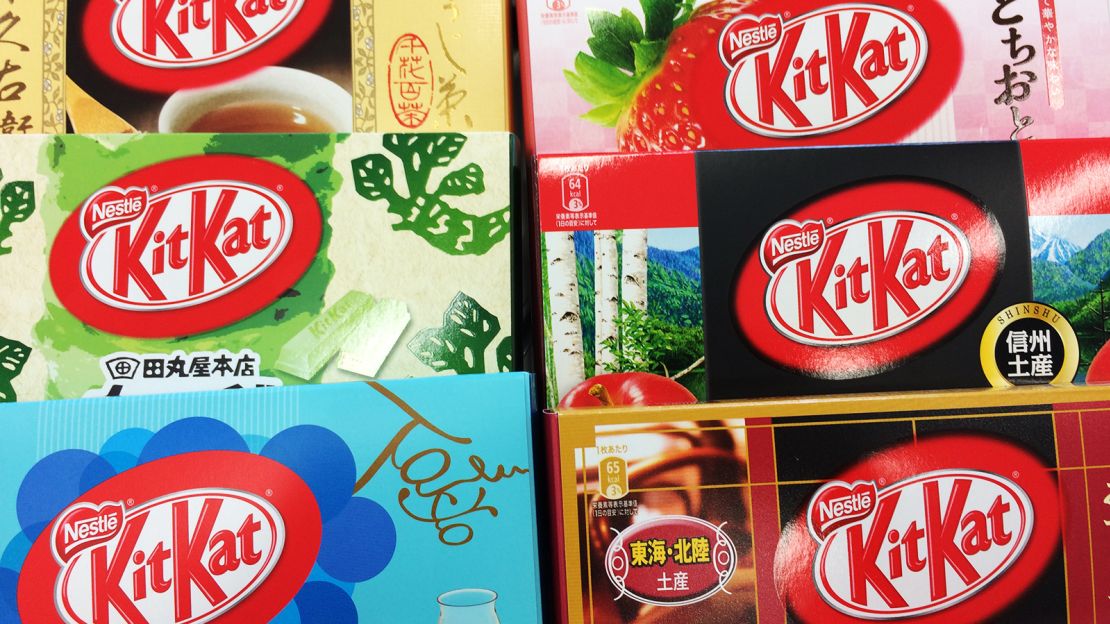 About four million KitKat