Editor's Note: Vladimir Duthiers is an international correspondent for CNN based in Lagos, Nigeria.
Story highlights
CNN's Vladimir Duthiers investigates what to do in your free time in Lagos
The Nigerian city offers up almost any leisure activity that you can think of
Duthiers tries out taekwondo, go-kart racing and salsa dancing
I moved to Lagos earlier this year as CNN's correspondent for West Africa and so far, it's been everything I expected and more.
I've lived abroad a good part of my life and I've visited some of the most dynamic cities in the world – from Sao Paulo to Hong Kong to Dubai – and I can honestly say that I've never experienced anything as vibrant, exciting and yes, as challenging, as Lagos.
Recently, I had the pleasure of filling in for Errol Barnett on CNN's Inside Africa and while batting around show ideas I mentioned that I had been so busy since arriving here that apart from a few dinners, I hadn't really had any time for leisure.
It was like a light bulb went off. Why not do a show where I try to find things to do? But not just anything. I would look for activities that I'd really want to do in my spare time – which granted, I don't have a lot of.
It's not always easy to find, but if you know where to look, Lagos offers up almost any activity that you can think of – golf, sailing and even polo.
Read more: 'Netflix of Africa' brings Nollywood to world
Nigeria: Africa's rising powerhouse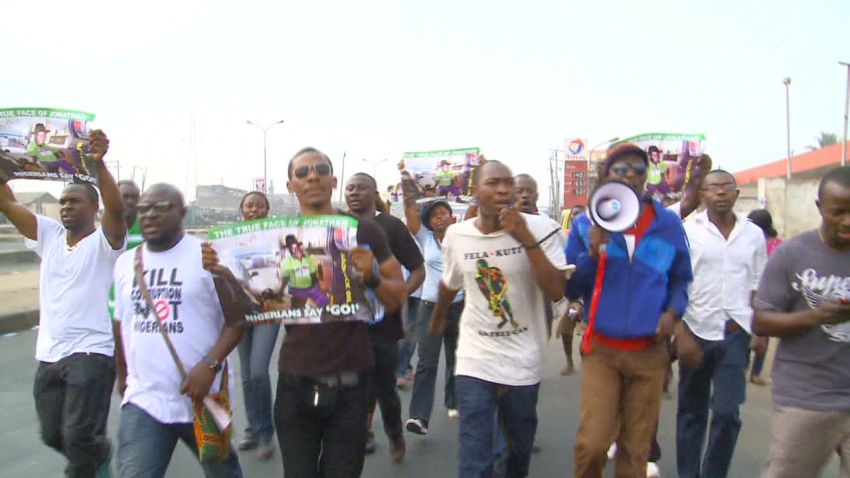 Addressing Nigeria's infrastructure
Nigerian fashion goes 'green'
But I'm not that much of a golfer and while I like watching polo, I wanted to find more accessible activities. Not one which requires the purchase of a horse.
For me, staying active is the key to getting rid of any stress that comes on from work, traffic and the incessant power outages. And as you can see from my Inside Africa show, I am an avid student of the martial arts. I started out learning judo when I was six or seven years old and got hooked on taekwondo in my 20s.
In Lagos, when it comes to martial arts, taekwondo – the way of the hand and foot – rules. Nigerians really started to get hooked on the art when Chika Chukwumerije won the bronze medal at the 2008 summer Olympics in Beijing.
Watch: Taekwondo - 'Nigeria's fastest-growing sport'
In Lagos, you'll find most martial artists practicing at Lagos National Stadium in Surulere. That's where I met 7th Dan black belt Ferguson Oluigbo. He's also the president of the Nigeria Taekwondo Referees Association. (+234-803-409-3004). Whether you just want to learn how to defend yourself or stay fit by focusing on the sporting/Olympic aspect, you'll find plenty of opportunities to do so in Lagos.
Everyone knows that Lagos has a notorious traffic problem. Whenever we are working on a story in and around Lagos, we always have to factor in the traffic. It can take hours to travel even short distances. I'm still getting used to it but I found a place where I can indulge in my "need for speed."
GET ARENA is a go-kart race track and the only drivers you'll see are your mates or other patrons that you want to race against.
Watch: Go-kart racing in Nigeria
After a workout and cruise around the track, I like to head out in the town with the friends I have met here. If you've heard anything about Lagos it's probably around its killer nightlife. When I started going to some of the nightspots in town, I noticed that everybody – and I mean everybody, loves to dance.
Unfortunately, I seemed to have been born with two left feet and even my Caribbean roots are not enough to get them moving to the rhythm. So I decided to try and learn how to salsa dance.
Enter Bunmi – the dance instructor of the Bailamos Dance Company (33 Moloney Street 1st floor, off Obalende). Trained as a lawyer, she's now following her bliss and teaching both movers and shakers – and the inept like me.
Watch: Changing the perception of dance
Once you've got a few moves under your belt, it's time to hit the scene. And you can make that scene at countless bars and nightclubs all over the city.
There's something for everyone, from the old expat standby Pat's (2952C Ajose Adeogun st. Victoria Island) to the ritzy Sky Bar (Eko Hotel & suites, Adetokunbo Ademola Street) and the rowdy and pulsating Xclusive Lounge (1310 Karimu Kotun Street, Victoria Island).
I personally like to chill out with a nice bottle of wine and some good conversation over at Lotanna Winehouse(19 Mekunwen Road.). It's a wine bar with great selection and great nibbles to accompany the wines from Europe and South Africa.
One place I have been looking forward to visiting is the Bogobiri guest house. I play the guitar and I am told that you can sit in with the house band from time to time. Another journalist I know is prone to bringing his saxophone there and jamming with the band all night long.
I have only scratched the tip of the iceberg when it comes to having a good time in Lagos. I haven't mentioned the beaches, the restaurants or the paintball tournaments.
But for me, access to the martial arts, dance, nightlife and music feels just like home.