With apologies to Elvis Presley, 14 million London fans can't be wrong. That's how many out of towners hit the British capital during the first nine months of 2016.
London is a global leader in banking and financial services, so the city of 8.7 million residents attracts a steady stream of business travelers. With 43 universities – the highest concentration of higher education in Europe – it's popular with international students and scholars.
In fact, today's London is as international as it is British.
More than half of the live births (58%) in the city in 2016 were to mothers born overseas. According to some dedicated foodies, London has the best Indian food in the world outside of Birmingham. But for all that is changing, London has retained the classic elements that set it apart from every other city in the world.
From ancient icons like the Tower of London to more recent phenomena such as Adele, this sprawling wonder of humanity has a near endless string of attractions.
50. It's a living, breathing songbook
To cross Waterloo Bridge is to almost guarantee the Kinks in your head blasting "Waterloo Sunset." Or walk up Primrose Hill and the Beatles' "The Fool on the Hill" will run through your mind.
Wandering the city at random, your inner soundtrack might include "Streets of London" (Ralph McTell), "West End Girls" (Pet Shop Boys), "Home Town Glory" (Adele) and most anthemic of all, "London Calling" (don't you dare ask who did it).
It's a soundscape city filled with record shops and music venues in which you can live/relive the music it's inspired down the years.
49. Heart attack-food not necessarily frowned upon
It's comforting to know that there will always be at least one corner of the world where "heart-healthy omelets" and Mongolian wheatgrass shakes are rightly considered culinary atrocities. Inside London's greasy spoon cafes, you can ask for calories with a side of saturated fat and hold the guilt, please. It's the way the people of England like it.
48. Sixth-largest French city in the world
More French people live in London than in Bordeaux, Nantes or Strasbourg. That's approximately 400,000 "frogs," as the Brits churlishly call their cross-channel neighbors. Save yourself the Eurostar fare and allez vous to Le Relais de Venise l'Entrecote for the best steak frites outside of Paris – 120 Marylebone Lane, W1; +44 (0)20 7486 0878.
47. There's still a lot of edgy fashion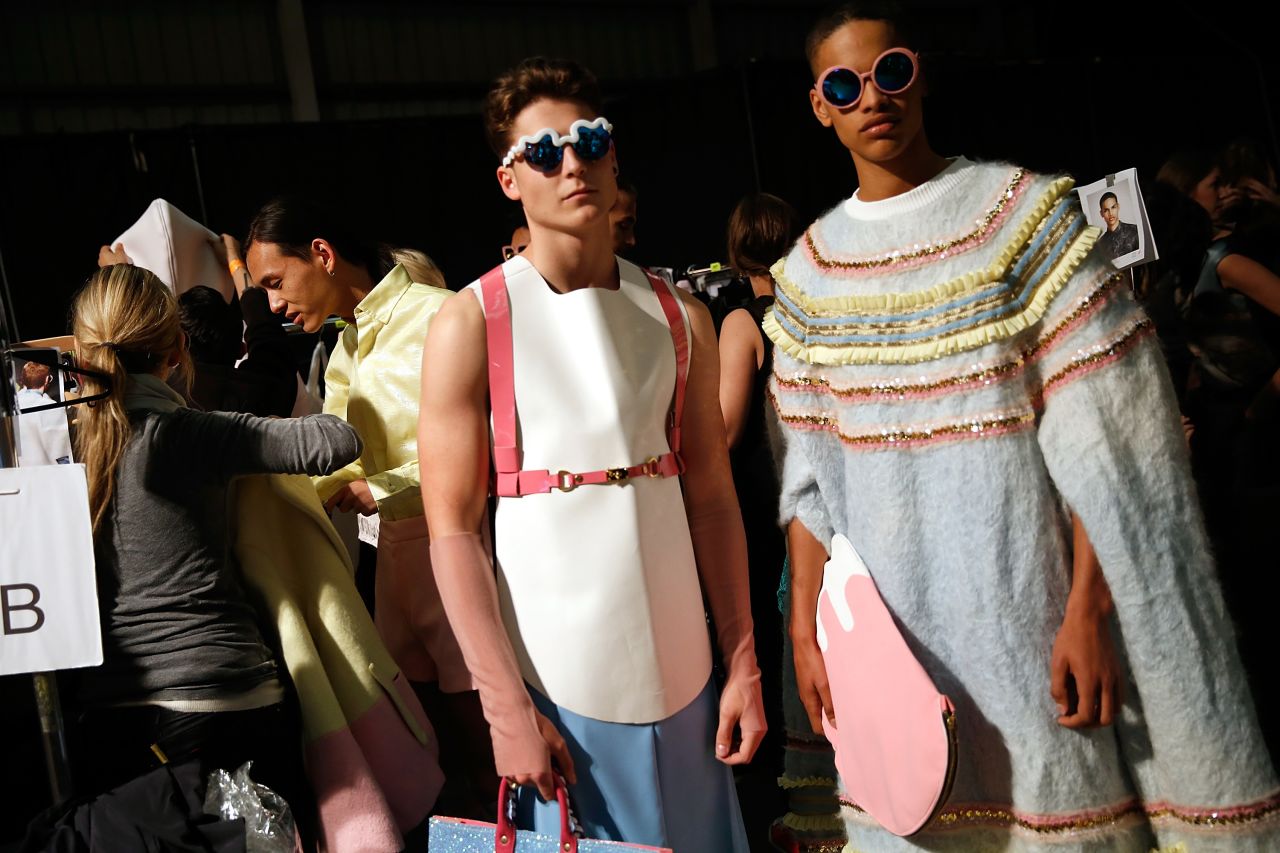 Just don't expect it in Carnaby Street or on the Kings Road. These days you have to go east, young person.
One of the best places to browse for street style or see it drifting by on the "yoot" is at Sunday (Up)Market in the old Truman Brewery on Brick Lane. It's packed with stalls toting fashion from hot young designers, vintage gear and costume jewelry.
91 Brick Lane, E1; Sundays only.
46. Sweeney Todd shaved here
Established in 1875, Geo. F. Trumper (just "Trumpers" will do) has been shaving the British elite ever since, and, although it is now a globally recognized brand for the wet-shave enthusiast, the experience is pretty much unchanged.
The smell of eau de cologne and bay rum hang in the air. It is allegedly here that Johnny Depp came to study shaving technique for his role in "Sweeney Todd: The Demon Barber of Fleet Street."
9 Curzon St., W1; +44 (0)20 7499 1850
45. Best tourist cliche on earth
No matter how many millions of fawning bloggers "discover" them, no matter how many adoring travel articles they're the subject of, no city's cabbies (or cabs for that matter) are as classy as London's. You almost feel privileged shelling out about $19 (£15) for a lift down the street.
44. World's greatest headline writers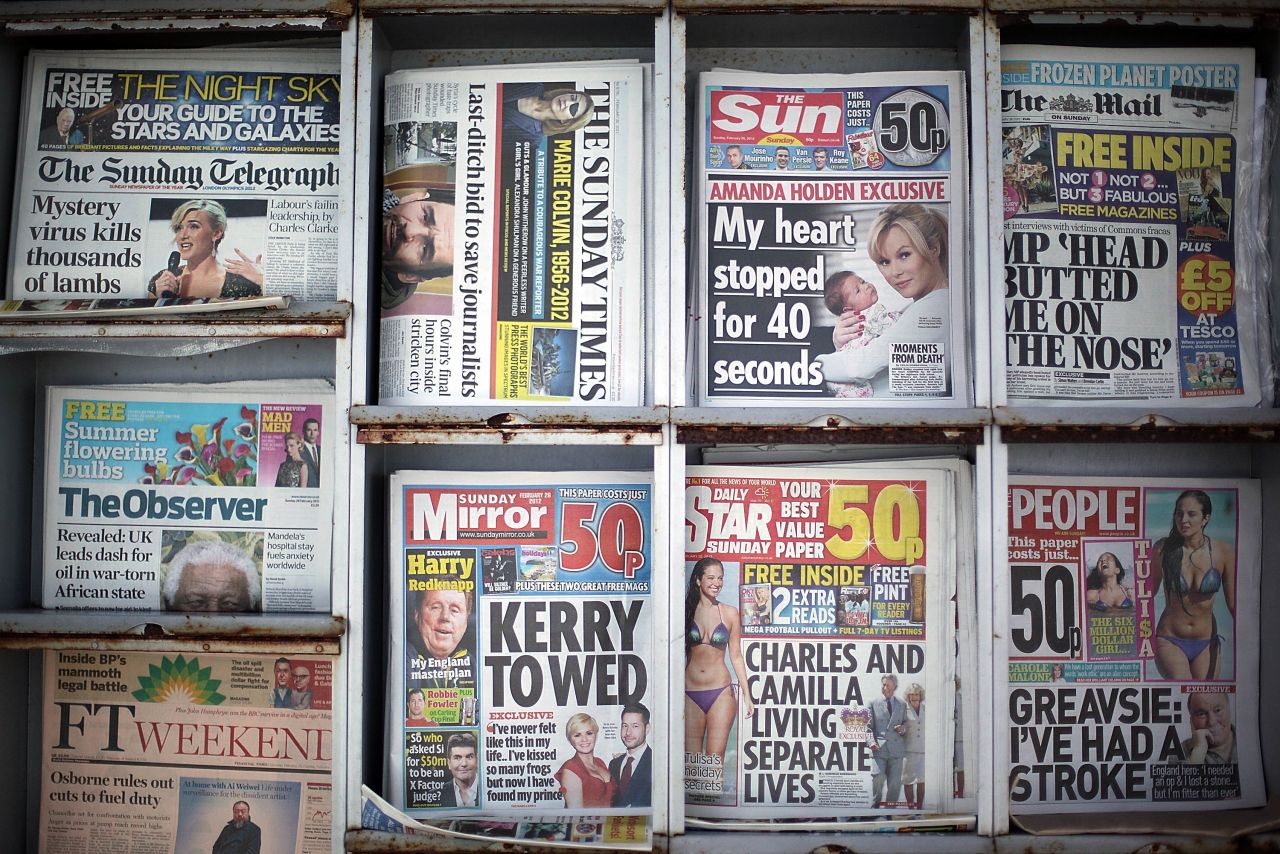 You don't have to buy one of the city's muckraking tabloids to be entertained by sidewalk screamer headlines like, "How do you solve a problem like Korea?" (about North Korean nuke testing) and the Scottish Sun's immortal, "Super Caley Go Ballistic Celtic Are Atrocious," which appeared above a report on an Inverness Caledonian Thistle 3-0 victory over Celtic in 2000.
43. The coffee has come a long, long, long way
In the bad old days, a London cup of joe was a nasty mug in which clumps of powder still floated. But there's been a flavor explosion and coffee in London can now be Italian, French, Portuguese, Scandinavian, American or Antipodean in its orientation. One of the best in town is at The Espresso Room, where cups are prepared with lifesaving precision.
31-35 Great Ormond St., WC1; +44 07478 733 723
42. The pub is dead; long live the pub!
Like the bistros of Paris, the pubs of London are having a hard time of it. Their role as the working classes' living room can no longer compete with cable TV and cheap beer from the supermarket.
But there are still plenty of beautiful old boozers. They're best when stumbled upon, but these will get you started: The Mayflower (Rotherhithe St., SE1) on the river in the East End is older than the ship of the same name, which set off from here.
The Windsor Castle in Kensington has a charming garden if the weather's behaving. And The Only Running Footman (5 Charles St., W1) looks like it should be in an English country village green rather than in the middle of a city.
41. Sweet relief from blowtorch curries
There's a certain machismo attached to vindaloo, the hottest curry on offer, but well-spiced doesn't have to mean pulse-quickening, sweat-pouring heat.
Nowhere is that clearer than at Veeraswarmy, where the exquisitely prepared Lucknowi dishes might give you a chili kick, but the rice laced with lemon restores calm in short order.
Veeraswarmy, 99 Regent St., W1; +44 (0)20 7734 1401
40. Comically inept government logic
London has to be only place where it can rain all summer, yet local government still enforces a hosepipe ban, leaving those beautiful chamomile lawns to wither come the crispy dryness of fall. No one likes government officialdom, but at least here you can laugh at it.
Exploring the London of James Bond
39. You can see dead people
Somebody with nothing better to do worked out that for every soul living in London today, there are 15 ghosts.
In most cities you don't notice them, but in London you do. The dead and the fictional ghosts of Shakespeare, Falstaff, Sherlock Holmes, Dickens, Oliver Twist, Dr. Johnson and Samuel Pepys are all around.
To get close, try Poets' Corner at Westminster Abbey (where the tombstones read like a Who's Who of deceased Brit lit) or at the beautiful, Gothic Highgate Cemetery, wherein lie Karl Marx and George Eliot.
38. You're never more than 3 paces from a sausage
Londoners love a meaty banger. They have them sandwiched for breakfast, with mash for lunch and all the trimmings for dinner.
The Wolseley (160 Piccadilly, W1), which bills itself, not dishonestly, "as a cafe restaurant in the grand European tradition" attracts celebrities and has a Cumberland (lightly spiced) sandwich.
For more down-home cockney-style sausages there's the Rivington (28-30 Rivington St., EC2), where they come with mash and the most flavorsome onion gravy imaginable. For an American contribution, superstar chef Daniel Boulud offers a "boudin blanc" and mashed potato at his Bar Boulud (Mandarin Oriental Hyde Park, 66 Knightsbridge, SW1).
37. Magical parks, magical thinking
All human life walks within London parks waiting to be spotted. If you can only do one go to Hyde Park. It has something for everyone – including the Diana Memorial Fountain, Serpentine Gallery, a funfair in winter and a statue to Peter Pan near the Serpentine, which was paid for by J. M. Barrie who insisted it be erected in secret overnight so that the next day children would think it, like Tinkerbell, had arrived by magic.
36. Hilarious immature food photo op that never gets old
Spotted dick.
35. Hangover remedies mere steps away
Eggs on toast, bacon roll or the full English – egg, bacon, sausage, tomatoes, chips, toast – taken with strong tea and the world becomes a kinder, gentler place.
One of the best caffs with this fare is The Regency. For 55 years, it's has been dishing up fried comfort food and putting the world to rights.
The Regency, 17-19 Regency St., SW1; +44 (0)20 7821 6596
34. Unexpected Jimi/Will sightings
Blue plaques on houses commemorate the famous people who once lived within. You won't have heard of most of them, but it gives you a reason to look up on a gray day.
There are some amusing juxtapositions, such as the house on Brook Street that accommodated Jimi Hendrix and Handel. Not at the same time, but still …
Handel House Museum, 25 Brook St., W1K 4HB; +44 (0)20 7495 1685
33. Hot chip brilliance
No, not the London band (though big love to them as well). We're talking about the overlooked half of that dynamic duo known as fish and chips.
Done to British tastes, the chip is square cut and plump, and double fried in beef fat. One of the best versions is at The Golden Hind, where the chips are the thickest, the brownest, the bestest. You might quibble with the grammar, but not the sentiment behind it.
73 Marylebone Lane, London, W1; +44 (0)20 7486 3644
32. Meat is not always murder
Bold British cooking continues to flourish and in this world, meat is king. When only something big and bloody will do, you're spoiled for choice. The steak at Hawksmoor Seven Dials is top contender on days like that: quality meat, well cooked and simply presented. Not cheap, but not too expensive either, just plain good.
11 Langley St., WC2H 9JJ; +44 (0)20 7420 9390
31. Vegetarians don't starve either
London has fantastic vegetarian restaurants of every sort. Chutneys (124 Drummond St., NW1) is one of the best South Indian restaurants in the city and just happens to be veg only.
Mildreds (45 Lexington St., W1) is London's coolest vegetarian restaurant. Getting a peak-time table requires major skills or luck, but we defy your tastes buds not to liven up to the quinoa, pea and leek burger; the basil mayonnaise takes you and it to a higher level.
30. A skyscraper that invites sarcasm
The Shard: everyone hates it, that big pointy monstrosity slicing up the skyline, but finally we can stop banging on about Westminster Palace and St. Paul's for our architectural kicks.
If you fancy seeing what all the fuss is about, you can admire The View from the Shard for around $28.50 (£25.95) for advance tickets and $34 (£30.95) on the day.
Is London's tall tower addiction ruining its skyline?
29. Tickets to ride can be cheap(ish)
If you're in town more than five days it's worth buying an Oyster card so you can tap in (literally) to the cheapest way of getting around on the tube, bus or overland trains.
If you're flying in with EasyJet you can even get one inflight before touchdown.
28. It's the tower of friendly Babel
Within the boundaries of the capital, 300 different languages are regularly spoken.
See films in French at l'Institut Francais, share "ciao bellas" over coffee at Bar Italia in Soho, shout "Goooooo-ol" at Real Madrid in a pub in Notting Hill or tango with an Argentinian in Regents Park on a Sunday afternoon.
27. Then there's the Queen's English
Want to go to India? Head to Brick Lane. Fancy a trip to Jamaica? Brixton is your best bet.
But for a truly foreign experience there's no better place than Fulham. English they may be, but if you can make out what Tarquin is communicating to Ralph (pronounced "Rafe") when he says, "Yah, I don't know what her chap is but she's not getting any of mine! Snort," you're doing better than us.
26. You can 'borrow' a bike from the mayor
Launched in 2010, London's bicycle sharing program is officially called the Santander Cycles Hire Scheme.
The Santander Cycles are also known as "Boris bikes," after Boris Johnson, the mayor-turned-foreign-secretrary who launched the scheme. They cost only a few quid and London is a surprisingly good biking city.
25. Banh mi that's better in London than in Vietnam
Apparently the debate comes down to the bread, which is less roof-of-mouth scrapingly crisp in the London version.
One of the best examples of this genius Franco-Vietnamese combination of roast pork, paté, pickles and chili comes from Caphe House (114 Bermondsey St., SE1), where the pho is pretty exceptional, too.
Although when talking Vietnamese in London it's hard to ignore the Viet hotspot of Kingsland Road, where restaurant after restaurant offers steaming bowls of deliciousness for a few quid.
One of the best bowlfuls in all London is the beef pho at Song Que. (134 Kingsland Road, E2)
24. 'And chips' isn't the only way to have fish
Fish pie is a luxury on British shores and one of the best can be found at Wright Brothers Soho Oyster House. They pair salmon and smoked haddock in a light sauce with just the right amount of creamy mash and a crispy topping.
13 Kingly St., W1; +44 (0)20 7324 7731
23. Another brick in the wall … in a good way
Yes, there's often a wait for everything from tables at restaurants to public services. But, unlike 90% of the rest of the world, at least the locals know how to form orderly queues without cutting in front or milling about in ill-defined packs like wild dogs circling a kill.
An easy way to get Londoners to lose their biscuits is to stand to the left of an escalator, go to the front of a queue or try to get on a packed tube before everyone's gotten off. Cue the aggressive tutting.
22. Views come with thrills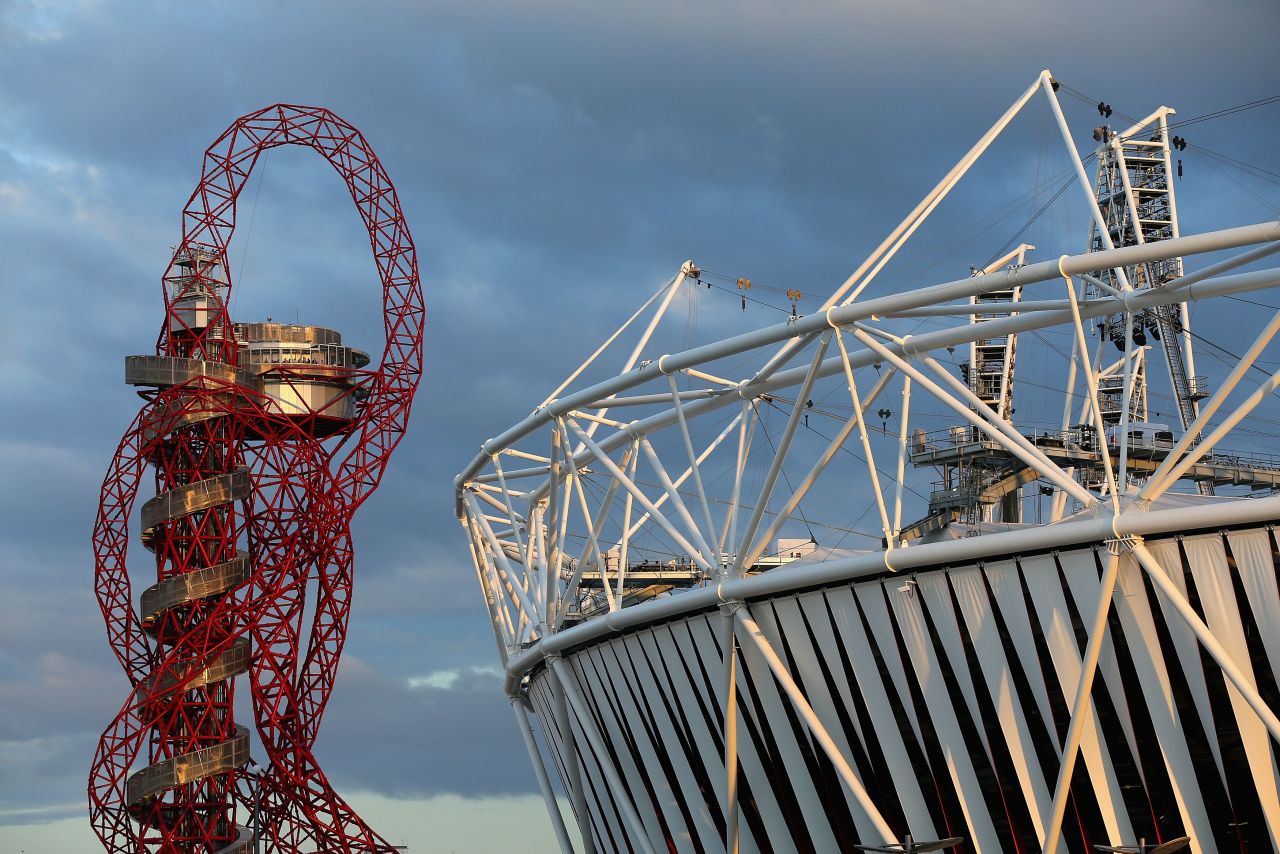 Back in 2012 London hosted the Olympics. Four years later, newspapers-worth of opinions have been written about the Games' epic cultural legacy.
One aspect of this legacy is ArcelorMittal Orbit, the world's longest tunnel slide. Adrenaline-junkies can enjoy whizzing through the loops and curves for roughly $19 (£15.00).
21. Eton Mess – the sweet kind
It's also a delicious dessert. In British politics men that attended the elite Eton public school are caricatured as blustering red-faced bullies and buffoons.
The current coalition government has many old Etonians in its number. But the words Eton Mess were coined long before this political era and describe a melange of meringue, strawberries and cream first made and sold in the Eton tuck shop.
One of the best is at the National Café at the National Gallery.
National Gallery, Trafalgar Square, WC2; +44 (0)20 7747 5942
20. Drinks means drinks
If someone suggests going for a drink after work, they mean drink and nothing else. Booze will be bought in quantity and at no time will the issue of dinner raise its ugly head.
To avoid a woozy stagger home via a frightening fast food outlet, the sensible socialite takes dietary precautions.
It is acceptable to order pre-packaged bar snacks such as crisps (potato chips) or peanuts to soak up some of the alcohol. In some bars you may see something called "pork scratchings" for sale. These are not for you.
London's public lavatories get a makeover
19. Anyone can become a local in two seconds
The secret to blending in with locals lies solely in the use of one word – "innit" – a colloquial abbreviation of "isn't it?"
Confusingly, although "innit" implies a query, this uniquely London method of punctuating sentences is purely rhetorical. Thus, "time for drink, innit?" is wrong, but "I've had four pints and no dinner, innit" is grammatically perfect.
18. The Thames and the times
Almost a millennia after London was founded, the Thames is still the soul of the city. You can have a beer on its banks, walk its length or stand on a bridge and stare into its murky depths, feeling all the layers of history from the Romans to Ricky Gervais.
You can even see the mudlarks of Dickens' day at work at low tide, only now they use metal detectors rather than rakes and hands.
17. Cockle warmers
One of the best and longest established speakeasies is New York import Milk and Honey.
But for the truly Anglicized secret boozer, go to the Worship Street Whistling Shop which, with its "cockle warmers" (whiskey cocktails) harks back to UK Victorian dram shops, rather than U.S. prohibition days.
63 Worship St., EC2; +44 (0)20 7247 0015
16. Royal servitude
A shop with a big crest outside, also known as a royal warrant, means that the establishment has supplied goods for at least five years to HM The Queen.
Shops with the royal warrant include: raincoat manufacturer Burberry (21-23 New Bond St., W1); cheese mongers Paxton & Whitfield Ltd (93 Jermyn St., SW1); hat makers James Lock & Co Ltd (6 St James's St., SW1); and for tea, biscuits and royal-type groceries Fortnum and Mason (181 Piccadilly, London, W1).
15. Even crowded moments can be intensely private
Despite massive crowds and dense population, it's easy to find privacy. The sardine-tin peak-hour tube ride is the best place for some personal time.
Despite a briefcase, knee, elbow or arse pressing into you, no Londoner will dare bother or even look at you, allowing you to focus on the morning's paper (conveniently left on the train by a previous passenger) without distraction.
14. The best Sunday meal anywhere
Thinking of eating Sunday lunchtime in a place overlooking the river or bordering a park? This month? Good luck, mate!
Sunday lunch is a main event, and also something very specific – roast meat, roast potatoes and a green all drowned in gravy and followed by a sturdy pudding.
The best can be found at the The Bull and Last (168 Highgate Road, NW5) and The Albion (10 Thornhill Road, Islington, N1), which serves a mighty rib of Longhorn beef for two.
13. Valuable concrete walls
Street art has turned the entire city into an exhibition space.
Best places to spot a Banksy, El Chivo or a Robbo, which taken indoors and hung on a wall would sell for thousands, are along the banks of the Regents canal, around Old Street or in the Waterloo arches, which hosts the annual "war of the cans."
12. Tapas are part of the tapestry
Spanish restaurateurs have taken over London in a way that makes the conquistadores look like folk dancers.
From the most traditional at Tendido Cero (174 Old Brompton Road) to the most imaginative at Salt Yard (54 Goodge St.), the tapas trend has infiltrated every barrio. Hottest right now is the no-frills José (104 Bermondsey St., SE1), which has crazy-good croquetas.
11. Actually, ceviche is the new tapas
Peruvian restaurants are springing up over the West End, but the eponymous one that started the trend for ceviche and sours still rules.
Ceviche's tiger milk (the chili-laced lime marinade in which the fish "cooks") is good enough to drink, the fish is fresh and firm, and the red onion gives a slight crunch.
Ceviche, 17 Frith St., W1; +44 (0)20 7292 2040
10. The men are very well turned out
Savile Row is where the suit was invented. And its tailors still make them better than anywhere else.
A bespoke suit requires four to six fittings, takes five months to complete and prices start from roughly $4,400 (£3,500) for a two-piece.
Shocking sticker, but they do last forever and you do look the dog's bollocks (local vernacular for very good, sir).
London and 11 other great shopping cities
9. The women will not be outdone
A few blocks from Savile Row is the chicest little clutch of shops where the best of British couture is closeted.
Vivienne Westwood (6 Davies St.), Stella McCartney (30 Bruton St.), Matthew Williamson (28 Bruton St.) and Alexander McQueen (4-5 Old Bond St.) are all close.
The new Brit Louboutin, Nicholas Kirkwood (5 Mount St.), is still a relatively unknown shoemaker who fashion insiders agree is going to be huge very soon.
8. Chocolate for grownups
Locals are still bemoaning the sale of their beloved Cadburys to nasty American Kraft, who is expected to desecrate childhood dreams any moment. But the real stuff is still around. Try an Orange and Geranium or Christmas Pudding chocolate bar at Rococo and you'll get a deeper understanding of the deep British affection for "sweeties."
321 Kings Road, SW3 +44 (0)20 7352 5857
7. You don't have to starve for art
The cafes in London's museums have some of the best food going and some of the best views. The crispy fillet of mackerel or generous pork chop at Level 6 at The Tate Modern facing out over the river has to be one of the world's best flavor/visual combinations.
Sumner St., SE1; +44 (0)20 7887 8888
6. The national beverage
Tea isn't just a drink, it's an occasion: dainty sandwiches, crumbly scones with cream and jam, delightful cakes. Historic hotel Brown's (Albemarle Street W1) has a grand Downton-style tea.
To see what happens when "tea" meets cutting edge molecular cuisine, there's the spectacular Sketch (9 Conduit St, W1).
5. Daft photos of coppers
Europe's largest annual street party, Notting Hill carnival carries on for three days of the August bank holiday in a riot of noise, color and 24-hour dub reggae.
Also, sometimes, actual riot.
This means heavy police presence, leading to inevitable front-page pictures of straight-laced London bobbies with Caribbean beauties – one spangle and two feathers between them – booty rubbing against the crisp uniforms of London's finest.
4. They named a gin after it
Many a blood feud has been sparked by disagreement about which gin goes best with which tonic – Hendricks and Fevertree anyone?
The most classic G&T in town is at 69 Colebrooke Row, a small but perfectly brilliant bar. Their G&T is made with Beefeater London Dry and Schweppes tonic water, and served with ice and a slice.
69 Colebrooke Row,