It's perhaps no great shock that an Italian region has been named the most exciting European destination for 2018.
But the region in question may well come as a surprise.
Sidestepping the likes of Tuscany, Campania and The Veneto, Emilia-Romagna took first place on Lonely Planet's Best in Europe 2018 list.
The culinary hotspot, home to Osteria Francescana, regularly acclaimed as one of the world's best restaurants, is fast becoming "the nation's number one destination for food lovers," according to the popular guidebook.
FICO Eataly World, the world's largest culinary theme park, which opened in regional capital Bologna in 2017, is also noted as a thrilling addition to the birthplace of ragù, prosciutto di Parma, balsamic vinegar and Parmesan cheese as well as Ferrara's National Museum of Italian Judaism and Shoah, and Rimini's restored Cinema Fulgor.
While Lonely Planet's annual list is usually made up of exciting and underrated European destinations, the issue of "mass tourism" has been taken into account this time, meaning the spotlight is focused on lesser-visited regions and hidden gems around the continent.
Unusual suspects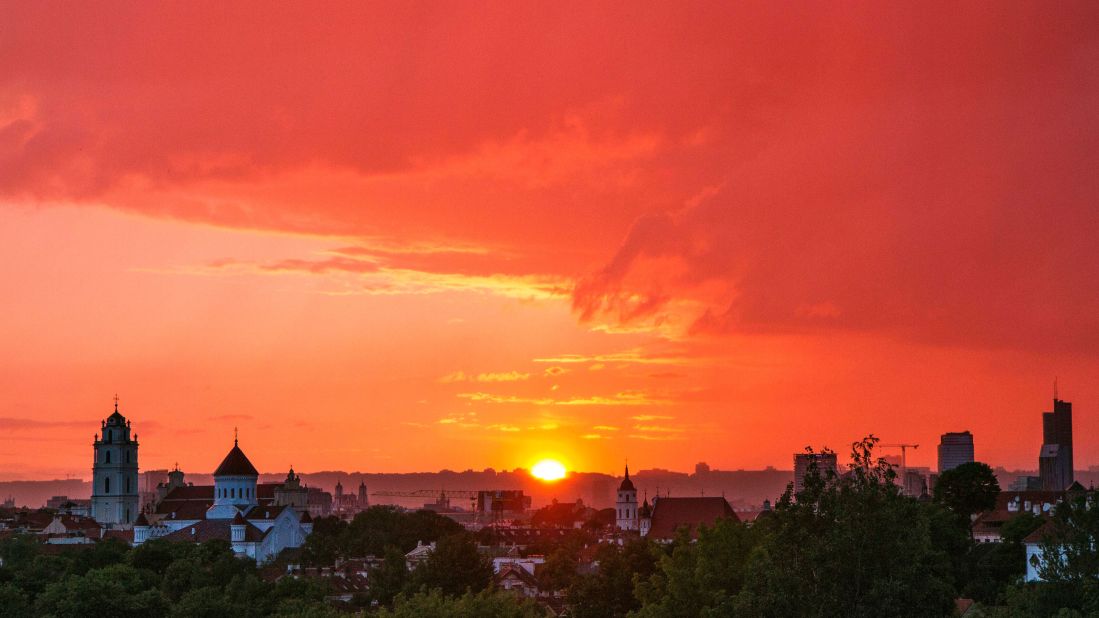 Best places to visit in Europe 2018, according to Lonely Planet
This has resulted in an incredibly interesting and unusual collection of destinations, with Albania's "compelling" capital city Tirana coming in 10th place and self-proclaimed republic Kosovo at number four.
"There is growing concern over the increase in tourism to popular European destinations, particularly over the busy summer months, so with this list we wanted to show that there are a wealth of incredible alternatives to discover across Europe," says Tom Hall, spokesperson and editorial director for Lonely Planet.
"Whether you're looking for a cultural city break, spectacular scenery or a buzzing foodie destination, there is something for every taste.
"You can find all of these things in Italy's Emilia-Romagna region, which flies under the radar compared to some of Italy's bigger hitting destinations, while the other picks showcase some of the places that in-the-know European travelers are excited about right now."
"Remarkably undiscovered"
Scottish coastal city Dundee is another unlikely addition, described as "a city reinvigorated by new cultural openings" that include a new branch of London's V&A museum." Dundee is sixth on Lonely Planet's list, while Greece's stunning "off the radar" Small Cyclades takes seventh place.
Slovenia's "remarkably undiscovered" Vipava Valley, which is often overlooked by tourists in favor of capital city Ljubljana and nearby Lake Bled, is ninth on the list, while Lithuania's capital city Vilnius is at 8th.
The Spanish region of Cantabria and Friesland in the Netherlands are also featured in this list, which has been compiled by Lonely Planet's European experts in an effort to inspire travelers to discover some of the lesser-visited regions and alternative city breaks beyond the the usual suspects in Europe.
Lonely Planet's Best in Europe 2018:
1. Emilia-Romagna, Italy
2. Cantabria, Spain
3. Friesland, the Netherlands
4. Kosovo
5. Provence, France
6. Dundee, Scotland
7. Small Cyclades, Greece
8. Vilnius, Lithuania
9. Vipava Valley, Slovenia
10. Tirana, Albania