Editor's Note: Sign up for Unlocking the World, CNN Travel's weekly newsletter. Get the latest news in aviation, food and drink, where to stay and other travel developments.
Like many of his peers, Dan McAulay was furloughed from his job as a pilot during the pandemic.
Being based in Macao, a city that had one of the world's strictest approaches to the coronavirus pandemic, he found himself with a lot of time on his hands.
McAulay and his wife, Rebeca Fellini, started learning how to distill alcohol as a lockdown hobby. And by the end of the nearly three years that Macao was a relative fortress, they had grown their pastime into a bona fide business – a gin brand called Owl Man, a play on the Chinese pronunciation of the city's name "Ah Mahn."
Now, McAulay is back in the skies with Air Macau and Fellini manages the distillery's day-to-day business.
Even though their business was born during lockdown, they – like so many other businesses around the city – are pinning their hopes on the return of tourism.
A blessing in disguise?
Macao, an hour's ferry ride from Hong Kong, is the only place in China where gambling is legal.
Often called the "Vegas of Asia," in pre-pandemic times it wasn't unusual to see a high-spending "whale" helicopter in and out of the city for a single afternoon at the craps table.
As a result, the city's primary economy is the casinos and the businesses supporting them, from hotels to spas to high-end shops.
Macao only has about 600,000 residents – compared to seven million in Hong Kong – but brings in six times as much revenue as Las Vegas in a typical year.
Before the pandemic, 80% of Macao's government revenue came from the gaming industry. Big players like Wynn, Venetian and MGM all have a significant presence in the city.
Covid threw that all into a tailspin. Nearly three years of intermittent lockdowns and blocked travel from the mainland and Hong Kong had a devastating effect on the city's primary source of income.
But it also provided time for innovation.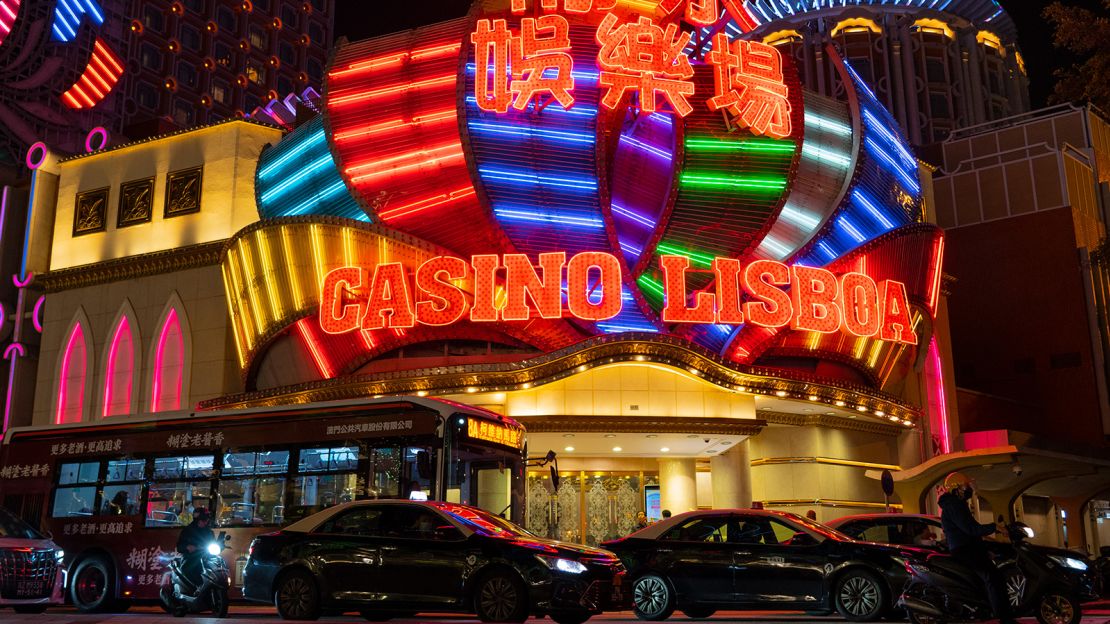 "The government realized they can't focus all their efforts on gaming and (tourists from) the mainland. Gastronomy is one of their big pushes," explains McAulay.
"Being the only distillery in Macao, it's working out amazing for us. The hotels and casinos are encouraged to support local food and beverage companies. It has given us quite a strong start."
He isn't the only entrepreneur who used the tourism slowdown to rethink his business model.
Asai, who uses only his first name professionally, owns several Portuguese restaurants and cafes around the territory. As a former Portuguese colony, Macao is known for food traditions like egg tarts, African chicken and bacalao (codfish fritters).
But Asai wants visitors to know there's still an active, thriving Portuguese community in Macao – and they're offering more than the usual favorites.
Egg custard tarts, or pasteis de natas in Portuguese, are one of the most popular souvenirs from Macao, with long lines at establishments like Lord Stow's and Margaret's.
Pasteis de Chaves is a small, trendy-looking cafe that wouldn't be out of place in Brooklyn. Though it does sell egg tarts, its name comes from the signature offering – beef stuffed pastries that offer a savory complement to the sweet eggy ones.
Across the road, Three Sardines is a romantic, dimly lit spot specializing in petiscos, a Portuguese equivalent of tapas with small plates like fried octopus and grilled peppers.
"Competition is high for Portuguese restaurants, but many are localized twisted versions of Portuguese food," says Asai, who has been in Macao for 18 years and stayed through the pandemic. "We try to offer more traditional and unique experiences. This is a niche and helped us survive the pandemic."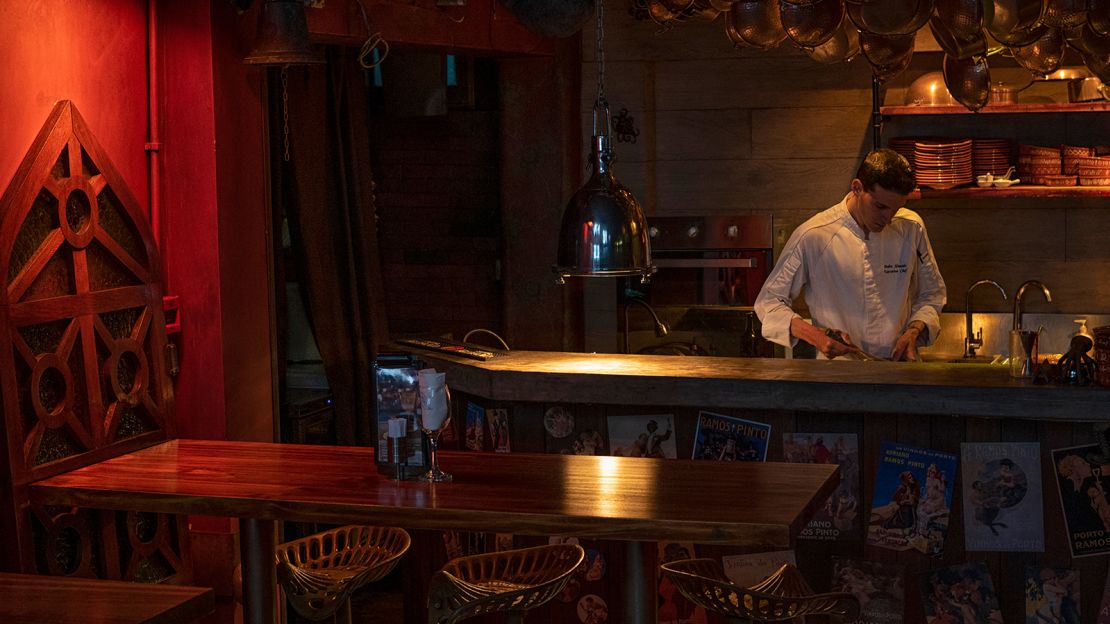 Now, he is one of many local business owners looking outward for the first time in several years as tourists slowly trickle back to Macao.
Like Owl Man, Asai's restaurant group has received gov