Editor's Note: Sign up for Unlocking the World, CNN Travel's weekly newsletter. Get the latest news in aviation, food and drink, where to stay and other travel developments.
Like many of his peers, Dan McAulay was furloughed from his job as a pilot during the pandemic.
Being based in Macao, a city that had one of the world's strictest approaches to the coronavirus pandemic, he found himself with a lot of time on his hands.
McAulay and his wife, Rebeca Fellini, started learning how to distill alcohol as a lockdown hobby. And by the end of the nearly three years that Macao was a relative fortress, they had grown their pastime into a bona fide business – a gin brand called Owl Man, a play on the Chinese pronunciation of the city's name "Ah Mahn."
Now, McAulay is back in the skies with Air Macau and Fellini manages the distillery's day-to-day business.
Even though their business was born during lockdown, they – like so many other businesses around the city – are pinning their hopes on the return of tourism.
A blessing in disguise?
Macao, an hour's ferry ride from Hong Kong, is the only place in China where gambling is legal.
Often called the "Vegas of Asia," in pre-pandemic times it wasn't unusual to see a high-spending "whale" helicopter in and out of the city for a single afternoon at the craps table.
As a result, the city's primary economy is the casinos and the businesses supporting them, from hotels to spas to high-end shops.
Macao only has about 600,000 residents – compared to seven million in Hong Kong – but brings in six times as much revenue as Las Vegas in a typical year.
Before the pandemic, 80% of Macao's government revenue came from the gaming industry. Big players like Wynn, Venetian and MGM all have a significant presence in the city.
Covid threw that all into a tailspin. Nearly three years of intermittent lockdowns and blocked travel from the mainland and Hong Kong had a devastating effect on the city's primary source of income.
But it also provided time for innovation.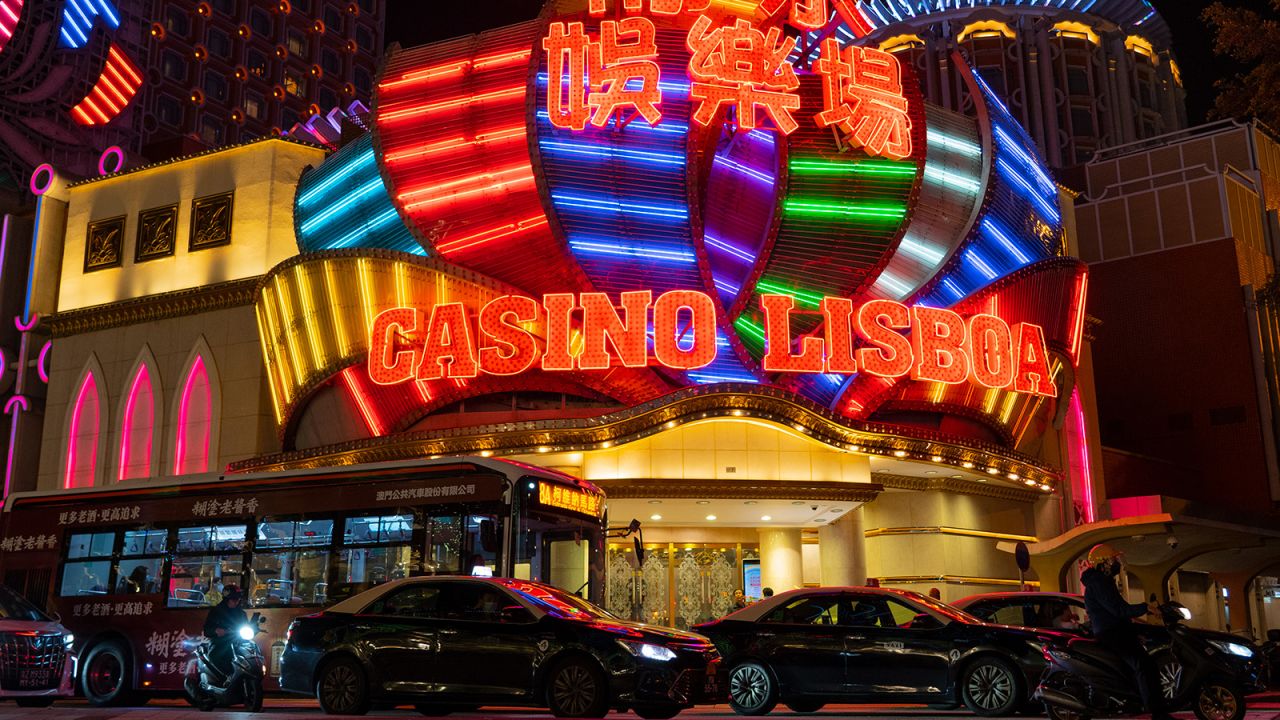 "The government realized they can't focus all their efforts on gaming and (tourists from) the mainland. Gastronomy is one of their big pushes," explains McAulay.
"Being the only distillery in Macao, it's working out amazing for us. The hotels and casinos are encouraged to support local food and beverage companies. It has given us quite a strong start."
He isn't the only entrepreneur who used the tourism slowdown to rethink his business model.
Asai, who uses only his first name professionally, owns several Portuguese restaurants and cafes around the territory. As a former Portuguese colony, Macao is known for food traditions like egg tarts, African chicken and bacalao (codfish fritters).
But Asai wants visitors to know there's still an active, thriving Portuguese community in Macao – and they're offering more than the usual favorites.
Egg custard tarts, or pasteis de natas in Portuguese, are one of the most popular souvenirs from Macao, with long lines at establishments like Lord Stow's and Margaret's.
Pasteis de Chaves is a small, trendy-looking cafe that wouldn't be out of place in Brooklyn. Though it does sell egg tarts, its name comes from the signature offering – beef stuffed pastries that offer a savory complement to the sweet eggy ones.
Across the road, Three Sardines is a romantic, dimly lit spot specializing in petiscos, a Portuguese equivalent of tapas with small plates like fried octopus and grilled peppers.
"Competition is high for Portuguese restaurants, but many are localized twisted versions of Portuguese food," says Asai, who has been in Macao for 18 years and stayed through the pandemic. "We try to offer more traditional and unique experiences. This is a niche and helped us survive the pandemic."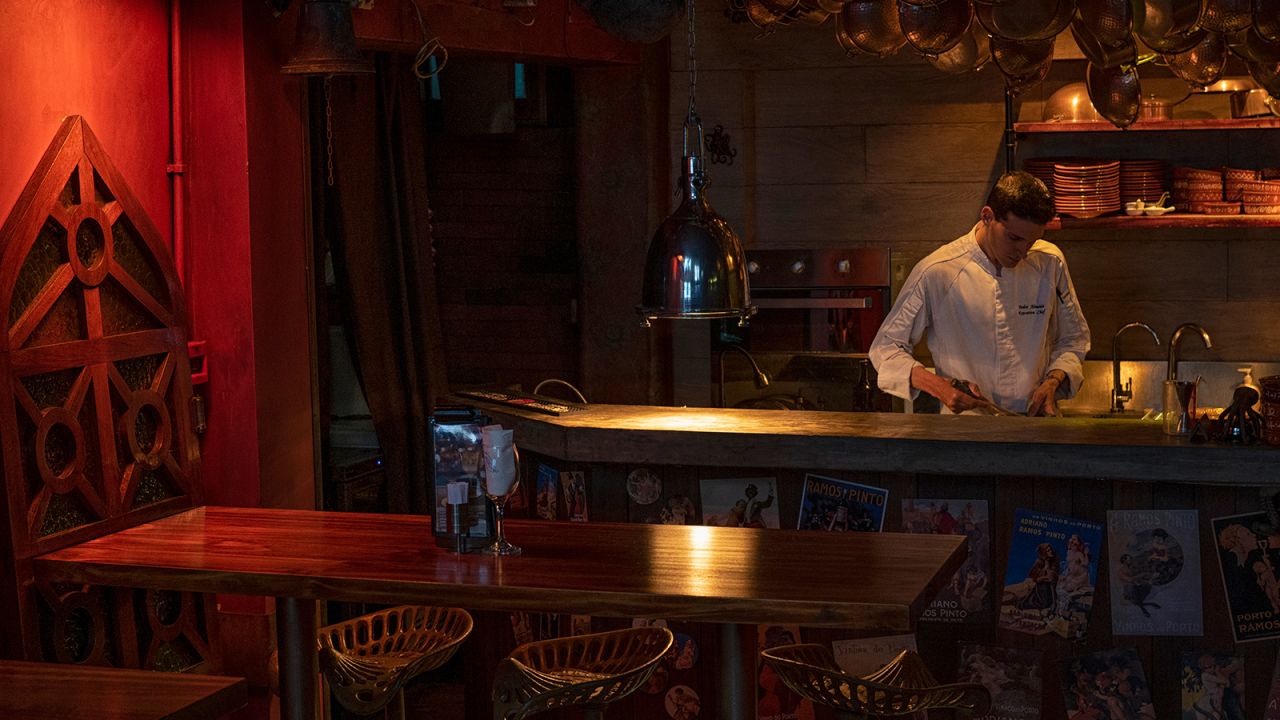 Now, he is one of many local business owners looking outward for the first time in several years as tourists slowly trickle back to Macao.
Like Owl Man, Asai's restaurant group has received government support as Macao diversifies its food and drink scene.
For instance, he and head chef Pedro Almeida worked with the Macau Government Tourist Office (MGTO) on a video to explain the origin of egg tarts and how they're different in Macao and Portugal.
New and noteworthy
As the first international tourists began returning to Macao in February 2023, it was clear that a lot had changed.
Many small neighborhood restaurants closed during lockdown, and those that have reopened have had trouble staffing up after so many workers left the city permanently.
But new attractions have opened as well, with casinos trying to diversify their offerings and become more family-friendly.
The city's first-ever outdoor zip line, ZipCity, opened at Taipa's Lisboeta casino complex in January 2023. The timing worked out well, as mainland Chinese tourists flooded the city during Lunar New Year – a representative for the company says that ZipCity operated "at 90% capacity" during that holiday week.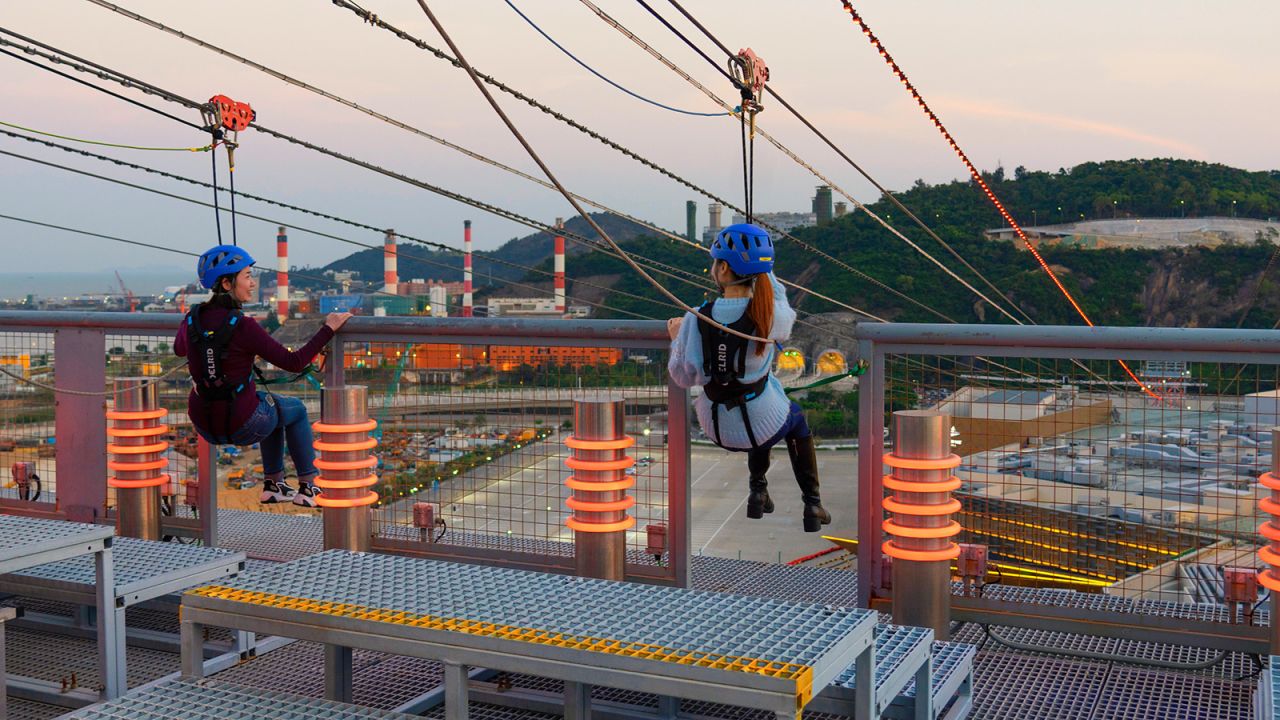 Despite the pandemic, ongoing construction projects were still completed – if not necessarily on schedule.
Popular Japanese immersive art experience TeamLab opened an outpost at the Venetian in June 2020, and a new British-themed resort, The Londoner, opened in 2021 complete with penthouse suites designed by David Beckham.
Arguably the city's most well-known landmark, the ruins of St. Paul's Church, has been reinvigorated by a new on-site VR experience that enables visitors to see what the church looked like during different historical periods.
The city is rolling out incentives to bring back those tourists, as well.
People coming over via ferry from Hong Kong qualify for a buy-one-get-one free boat ticket if they're staying at least one night in a hotel – an incentive to stay longer and not just make it a day trip.
Most businesses and vendors in Macao, including taxi drivers, will accept Hong Kong dollars – while very few of their counterparts in Hong Kong will accept the Macanese pataca.
Macao's tourism authority also announced programs aimed at international travelers, including deals on package trips.
On the ground, things look lively.
Weekend ferries from Hong Kong have been selling out, and popular areas like Senado Square and the Guia Fortress – which is part of the city's UNESCO-listed historical center – are thronged with visitors.
That includes casinos as well. On a recent mid-week visit, tables at the MGM and Venetian casinos were full of both gamblers and gawkers.
Macao dropped its mask mandate on February 26, with Hong Kong following suit a week later. However, many casino-goers still sported masks indoors once it became voluntary, perhaps due to the close quarters at blackjack tables.
For now, though, tourism is mostly regional.
According to data from Macao's tourism authority, the majority of visitors arriving in January 2023 were from mainland China, Hong Kong, Taiwan, the Philippines and Indonesia.
In January 2019, 3.4 million tourists came to Macao, with most from mainland China. In January 2023, 1.4 million visited, most during the Lunar New Year holiday.
Hometown airline Air Macau has been steadily ratcheting up capacity to add more flights from Singapore and Taipei, two of Macao's biggest markets. More mainland China routes will return by March 26.
Low-cost Asian carriers like Cambodia Airways and Thai Vietjet also brought back their pre-pandemic air links.
"I think everyone expected (tourism) to bounce back, but talking to all our friends in the hotels and casinos, they're saying their fourth quarter predictions have bounced back faster than they anticipated," says McAulay, the Owl Man co-founder.
"I think it's re-energizing."
CNN's Michelle Toh contributed reporting.