Kākano means "seed" in Māori.
For Jade Temepara, a Māori woman who was crowned New Zealand's Gardener of the Year in 2012, though, it means a lot more.
Temepara owns Kākano, a Maori restaurant and cooking school in Christchurch, on New Zealand's South Island.
After the devastating Christchurch earthquake in 2011, some of Temepara's koro (male elders), including her grandfather, asked her for help caring for their devastated lands.
In particular, they needed help keeping alive a seed for a strain of potato that their tribe – her iwi, or people – had been cultivating for generations.
Of course, she said yes.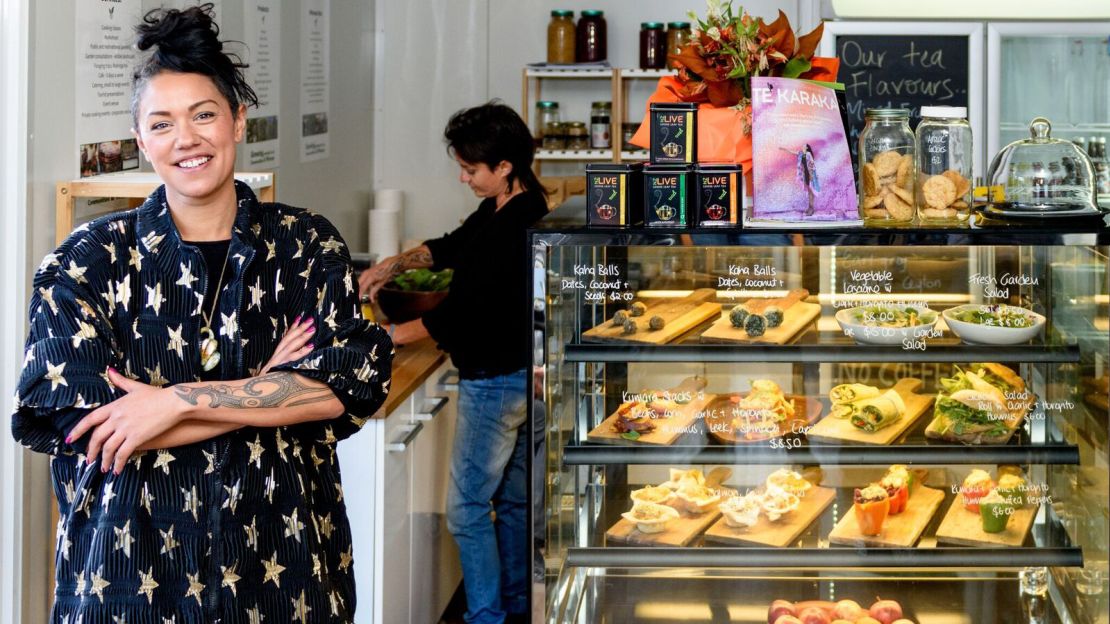 Experiencing Aotearoa
Even a first-time tourist to New Zealand will notice the presence of Māori culture and language everywhere.
The country's Māori name, Aotearoa – which means The Land of the Long White Cloud – is used as commonly as its English one.
Now, so many non-Māori young people learn the language – a trend that picked up after the passage of the Māori Language Act in 1987 – that it's not unusual to hear teens and twentysomethings of European descent in Auckland asking their friends if they want to hang out and get some kai (food) later.
That's a striking contrast from several generations ago, when New Zealand law banned Māori in schools, either in written or spoken form.
The Māori Language Act elevated Māori to national language status, meaning that official documents, courts and other government services had to be provided in the language as well as English and New Zealand Sign Language.
From language to food
While Temepara was happy to see Māori language make a comeback, there were still parts of her native culture that were less present in New Zealand's daily life.
She felt that too few Māoris of her generation were trained in their culture's traditional cooking methods and native ingredients.
As a mom raising and homeschooling five kids, she knew how tough it could be to convince people to invest the time and energy it took to grow healthy food.
That's when Temepara came up with the idea of launching a cooking education program that would go into Maori schools and other community gathering places to teach classes in traditional Māori cooking and food preparation.
The idea was so successful that it eventually led to a brick-and-mortar cafe and shop in central Christchurch.
There, Temepara trades in traditional kai – look for cold smoked mussels, karengo (a native seaweed), Manuka honey and a native variety of sweet potato called kumara.
Although many of the ingredients grow wild in New Zealand, that doesn't mean just anybody can harvest them.
"South of Stewart Island is a cluster of muttonbird, or titi," Temepara tells CNN Travel.
"The [Māori] subtribe Katti Menguai are the only ones that are allowed to have some, if they come from a lineage of chiefs. It is by bloodline only. You can't even be invited. If you're not blood, that's it, you can't go. My family is of that lineage. And so, traditionally we would harvest the birds and skin them." This is both a tribal practice and an accepted national law.
Christchurch was also the perfect place for a business like Kākano. Temepara says: "We believed in putting money back into this economy. I think what that does is it gives people hope."
When self-expression becomes a brand
And Temepara isn't the only one who hopes to turn a profit from doing good.
A new, vibrant Māori-driven business community has sprung up in New Zealand to mix education and tourism.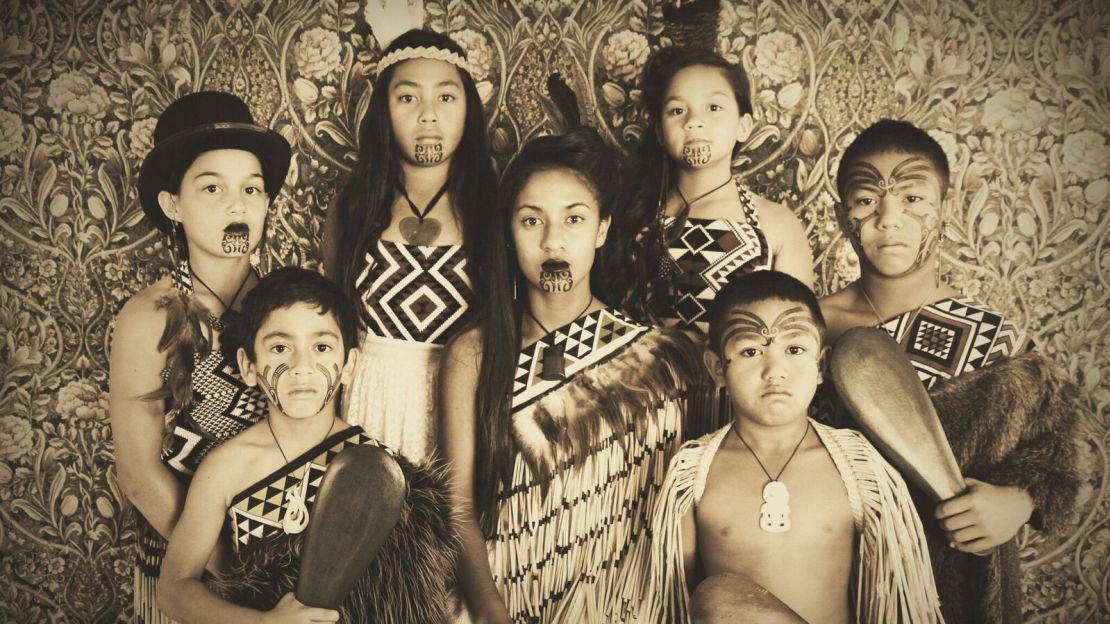 On the North Island, in the town of Cambridge, Maori sisters-in-law Vienna and Taaniko Nordstrom operate Soldiers' Road, a photography business that doubles as a form of social activism.
The Nordstroms – Vienna is married to Taaniko's older brother Ezra, but the women were already friends before becoming family – were raised to be proud of being Maori.
Taaniko's mother, a community activist, interacted with other Native groups around the world, including in the United States.
The art she hung up in the family home – sepia-toned portraits of Native American chiefs – made Vienna and Taaniko come up with the idea of posing people in similar ways, with dignity and elegance.
Soon, they took their kākano of an idea – Taaniko is the stylist, Vienna the photographer – to markets and fairs, with everything from clothes to backdrops able to break down and fit into two bags.
Since then, they've taken their project on the road in New Zealand as well as Australia and the United States, into prisons and schools alike.
Striking a pose, striking a tone
Like Temepara, the Nordstroms wanted to run a company that not only informed non-Māoris about Māori way of life but made members of the Maori community feel accepted and proud of their identities.
"You can't just assume that everybody that is Māori or looks Māori, actually feels that way," says Taaniko. Some of their clients were people of Māori descent whose families had moved away or not grown up as part of a community.
"It was about connecting. It was about making people feel proud about who they were. It was giving people the opportunity to wear a korowai (a traditional woven cloak). Not everybody has access to that stuff."
Vienna adds: "[Soldiers' Road] was a way that we could share our culture with anyone and everyone, and that's kind of positive and empowering atmosphere or experience."
And while some Westerners initially felt uncomfortable being photographed in Māori traditional dress, the Nordstroms push aside claims of cultural appropriation.
The process is inclusive and respectful: Instead of doing traditional Māori face tattoos, they use press-on facsimiles. They also encourage people to bring their own sacred objects, whether that's a childhood baby blanket or a photograph of loved ones.
"It can't be cultural appropriation, because we're Māori. We are the culture. The culture lives and breathes inside of us," says Taaniko.
"What we've done with Soldiers Road was, we just made a gate so that you could come in. Not jump the fence and roll on in."