With Myanmar opening to the outside world, visitors are discovering a cuisine that's been largely hidden from sight for the past 50 years.
With an emphasis on rich, predominately savory/salty flavors, influences from South and Southeast Asia and a repertoire of ingredients not found in any other cuisine, there's much to discover. As in most of Southeast Asia, Myanmar restaurants and stalls tend to specialize in a single dish or culinary style.
For a comprehensive taste of the cuisine, we've chosen these 10 Burmese dishes and snacks. Every visitor to the country should seek them out.
1. Tea leaf salad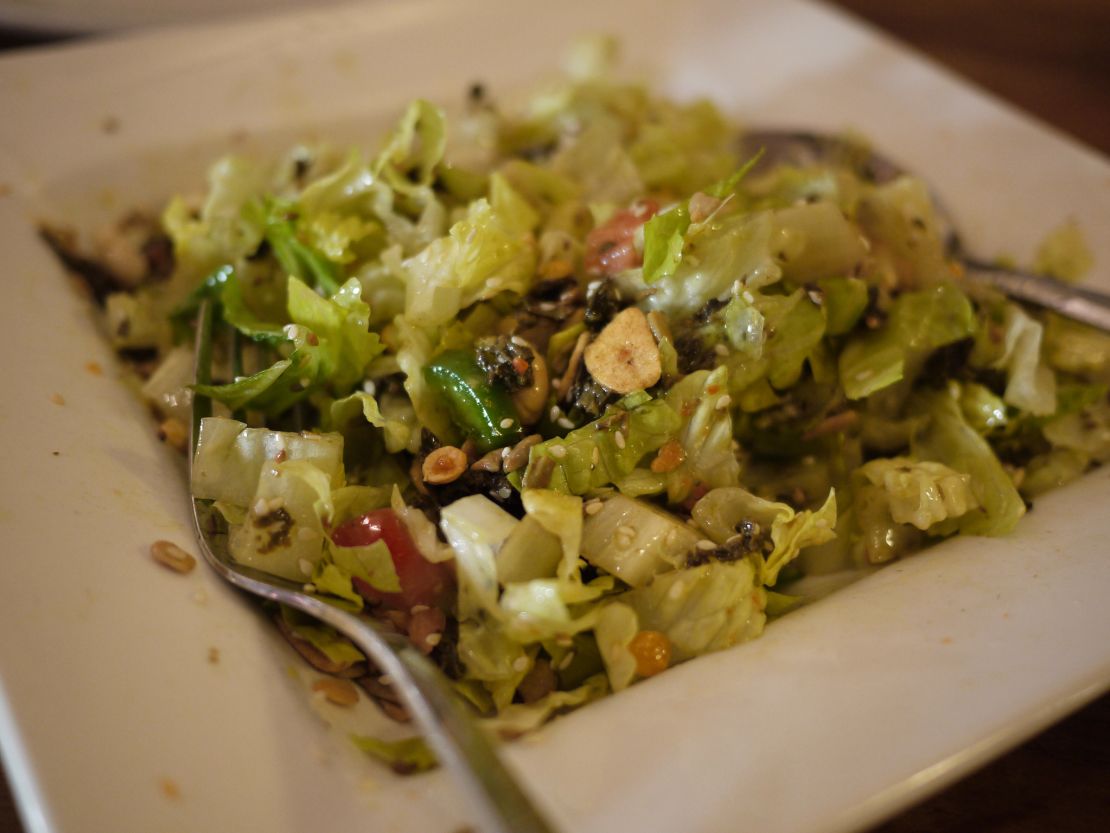 Perhaps the most famed Burmese food is lephet – fermented tea leaves.
The tart leaves are eaten on their own, typically as dessert, but they're also served in the form of lephet thoke, a salad of pickled tea leaves. To make the dish, the sour, slightly bitter leaves are mixed by hand with shredded cabbage, sliced tomatoes, crunchy deep-fried beans, nuts and peas, a splash of garlic oil and pungent slices of chili and garlic.
The dish is versatile. It can be a snack, an appetizer or, coupled with a plate of rice, a meal. It's also considered a stimulant: the Burmese says that eating too much lephet thoke can prevent sleep.
2. Shan-style rice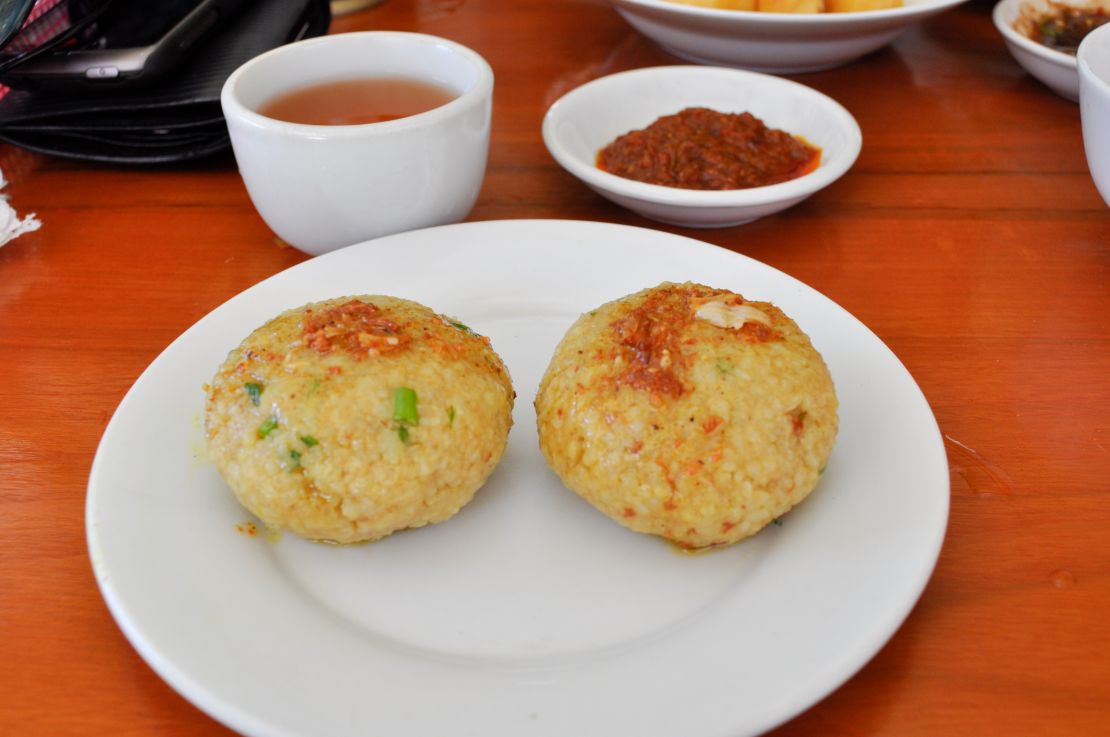 Known in Burmese as nga htamin (fish rice), this Shan (one of the country's main Buddhist ethnic groups) dish combines rice that's been cooked with turmeric and squashed into a disk with a topping of flakes of freshwater fish and garlic oil.
Oily and savory, when served with sides of leek roots, cloves of raw garlic and deep-fried pork rinds, nga htamin becomes a snack that runs the gamut from pungent to spicy.
3. Burmese curry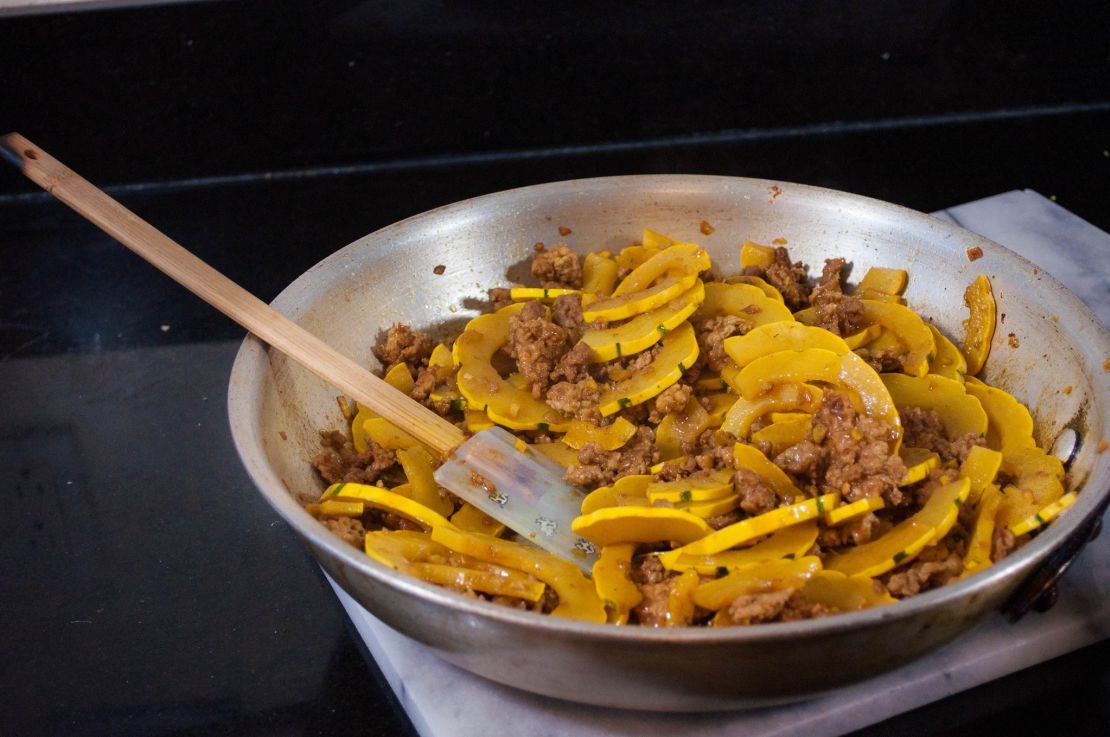 ​A visit to a traditional Burmese restaurant is more than just a meal, it's a culinary experience.
As the name suggests, curry is the central element, but after you've chosen one – typically a meaty, somewhat oily curry based around pork, fish, shrimp, beef or mutton – a seemingly never-ending succession of side dishes will follow.
These include rice, a tart salad, a small dish of fried vegetables, a small bowl of soup and a large tray of fresh and par-boiled vegetables and herbs to be eaten with various dips.
Dips range from ngapi ye, a watery, fishy sauce, to balachaung, a dry, spicy mixture of chillies, garlic and dried shrimp fried in oil. At a Muslim-run curry shop, the soup might be a combination of lentils and root vegetables, while the sides might include a few crispy pappadum.
By the time it all arrives, you'll be face to face with a spread of dishes that seems to include all the ingredients, textures and flavors of Myanmar.
After you've finished, you'll also get a traditional Burmese dessert – a lacquer tray containing pickled tea leaves and nuts, or a jar of chunks of palm sugar.
4. Burmese tea shop meal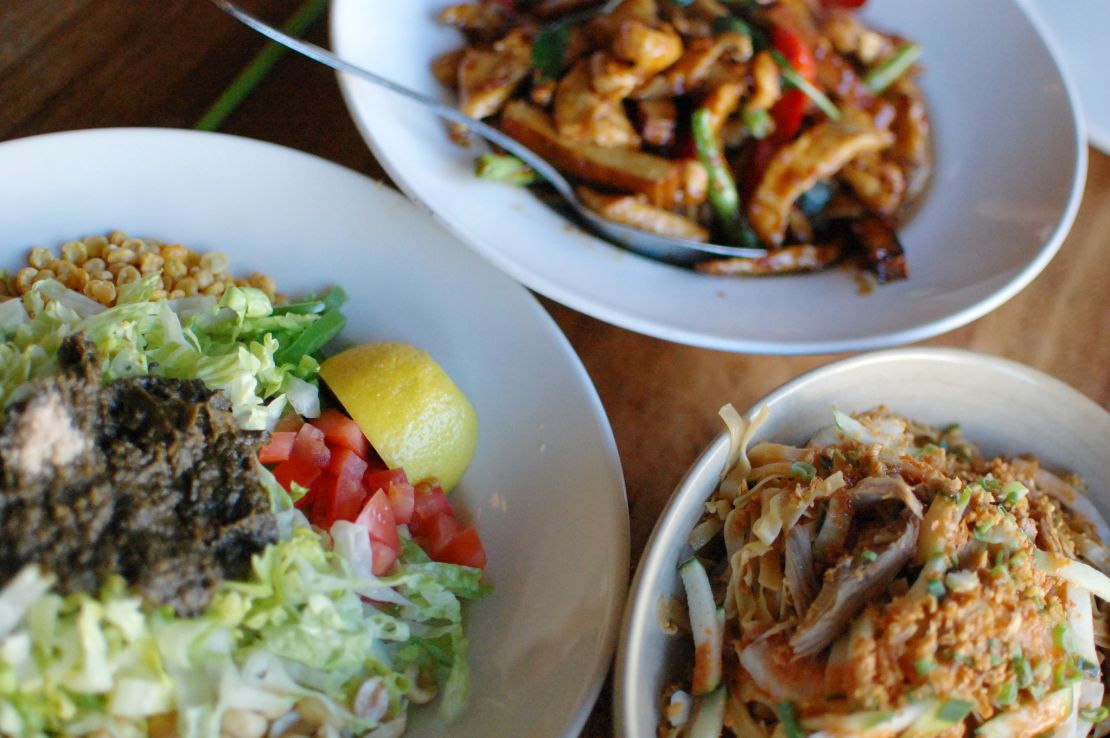 Myanmar's tea shops aren't just places to sip tiny cups of sweet, milky tea.
They also function as a crash-course on various cuisines of Myanmar – dishes served often reflect the ethnicity of the shop's proprietor.
Tea shops run by ethnic Burmese are good places to dig into the world of traditional B