Just a 45-minute train ride south of Kyoto lies the famous Nara Park, home to over 1,000 sacred deer who have learned to bow for treats.
The free-roaming animals are officially designated as a national natural treasure. Though they are considered messengers of the gods in the traditional Shinto religion, lately they've made headlines for some ill-informed behavior.
The deer, wild and out in the open in the park, have grown accustomed to being fed by tourists, most of whom travel to Nara for this very reason. Typically, they take what they can get and move on, but more recently, a couple of the deer have gotten aggressive, going so far as to bite the hands that feed them.
This news should not deter visitors, however, as a visit to Nara is a highlight of a trip to Japan for many foreigners. After all, how often does one get the chance to hang with dozens of roaming animals in an unenclosed space?
You need only to abide by a few simple rules to enjoy a bite-free visit to the popular park
The Nara train
Visitors to Japan often plan a day trip to Nara, though the area makes for a fine base if you're looking for a quiet reprieve after time in Kyoto or Osaka.
Stepping off the train, first time Nara visitors are immediately greeted with artwork surrounding the station depicting the deer, and two mascots: Shikamaro-kun, a cute cartoon deer, and Sento-Kun, a baby with deer antlers representing the city. Even the local vending machines are adorned with deer-themed designs.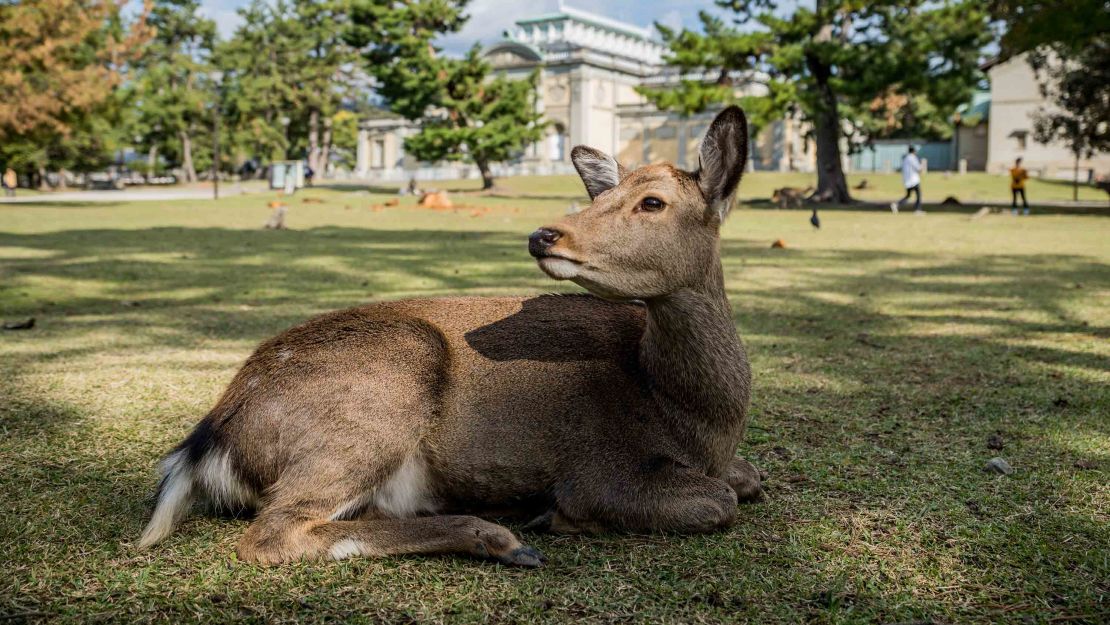 Established in 1880, Nara Park is one of the oldest parks in Japan. In addition to the famous deer, the park is home to Kofokuji, the family temple of the most powerful clan at the height of Nara's influence.
Todaiji Temple, the world's largest wooden structure and a UNESCO World Heritage site, is located on the park grounds. So too is the National Treasure Museum, noted for its collection of Buddhist art.