Story highlights
Witness butterflies and wildebeest migrate
See volcanoes and geysers erupt
Experience spring's glory in the Netherlands
Fireworks are fantastic and human endeavor has its place, but sometimes Mother Nature outshines any performance we can produce.
Check out 15 of our favorite nature shows and a spot where you can witness them.
While a few involve a bit of human enterprise or cultivation, most are pretty wild and easily eclipse anything Hollywood can dream up.
1. Glowing phytoplankton
Where else can you walk on the beach at night and leave nothing but blue, sparkling footprints?
Visit Vaadhoo Island where millions of blue starry lights gleam in the crashing surf. The small island is part of the Raa Atoll in the stunning Maldives archipelago in the Indian Ocean.
The lights emanate from tiny marine microbes which, when jostled by the ocean waters, create a cellular-level chemical reaction that emits light. The effect is startling and romantic and even disorienting when, on starry nights, the ocean appears to mirror the sky.
Stay nearby at the ultra-luxurious Conrad Maldives Rangali Island resort, which spans two islands and features an all-glass undersea restaurant. Day trips to surrounding islands are also available.
Otherworldly travel destinations here on Earth
2. Monarch butterfly migration
Tucked 60 miles northwest of Mexico City in the Sierra Madre is the Monarch Butterfly Biosphere Reserve, a sanctuary for millions of monarch butterflies that migrate here yearly from east of the Rocky Mountains.
Nearly 35 million monarch butterflies make the 3,000 mile trip from Canada and North America to warmer winter climates. The best time to visit the reserve is late October through early November when most butterflies have arrived.
Take a walking tour of the land around the reserve and watch thousands of these orange-winged beauties cling to the fir trees and dine on milkweed. Grab a bike and take a ride on approved trails, enjoy the scenery on horseback, dine on local cuisine and book a zipline tour, widely available in the region.
Mexico City: Insider Travel Guide
3. Aurora borealis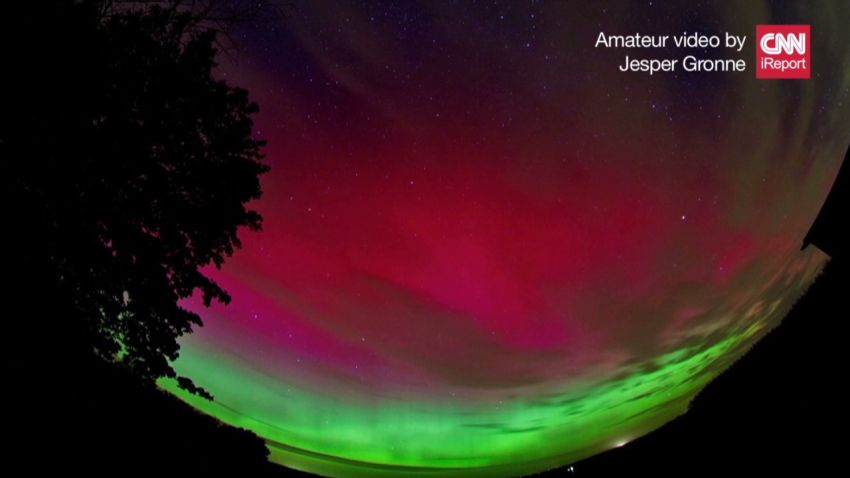 Time-lapse video shows Aurora Borealis
Glimpses of this spectacular light show are visible in the Northern Hemisphere's auroral zone near the northern magnetic pole. These swirling lights – mostly green, but red and blue lights glow at higher altitudes – are produced when charged particles in the magnetosphere and solar wind collide with atoms.
While it's hard to predict when the northern lights will come out to play, we recommend looking for them in Norway from September to March, where you can chase the aurora borealis by boat, snowmobile, dog sled, snowshoe trek or minibus.
Try heading to the pristine Svalbard Islands in the Arctic Ocean, bunking in a rustic hotel such as Mary-Ann's Polarrigg and booking a moonlight glacier walk or a dog sledding expedition.
11 best places to see the aurora borealis
4. Cherry blossoms
Each April the South Korean city of Changwon is transformed by nearly 360,000 blossoming cherry trees with light pink and white blossoms that flutter from the trees and cover the ground like a light, spring snowfall.