Story highlights
Witness butterflies and wildebeest migrate
See volcanoes and geysers erupt
Experience spring's glory in the Netherlands
Fireworks are fantastic and human endeavor has its place, but sometimes Mother Nature outshines any performance we can produce.
Check out 15 of our favorite nature shows and a spot where you can witness them.
While a few involve a bit of human enterprise or cultivation, most are pretty wild and easily eclipse anything Hollywood can dream up.
1. Glowing phytoplankton
Where else can you walk on the beach at night and leave nothing but blue, sparkling footprints?
Visit Vaadhoo Island where millions of blue starry lights gleam in the crashing surf. The small island is part of the Raa Atoll in the stunning Maldives archipelago in the Indian Ocean.
The lights emanate from tiny marine microbes which, when jostled by the ocean waters, create a cellular-level chemical reaction that emits light. The effect is startling and romantic and even disorienting when, on starry nights, the ocean appears to mirror the sky.
Stay nearby at the ultra-luxurious Conrad Maldives Rangali Island resort, which spans two islands and features an all-glass undersea restaurant. Day trips to surrounding islands are also available.
Otherworldly travel destinations here on Earth
2. Monarch butterfly migration
Tucked 60 miles northwest of Mexico City in the Sierra Madre is the Monarch Butterfly Biosphere Reserve, a sanctuary for millions of monarch butterflies that migrate here yearly from east of the Rocky Mountains.
Nearly 35 million monarch butterflies make the 3,000 mile trip from Canada and North America to warmer winter climates. The best time to visit the reserve is late October through early November when most butterflies have arrived.
Take a walking tour of the land around the reserve and watch thousands of these orange-winged beauties cling to the fir trees and dine on milkweed. Grab a bike and take a ride on approved trails, enjoy the scenery on horseback, dine on local cuisine and book a zipline tour, widely available in the region.
Mexico City: Insider Travel Guide
3. Aurora borealis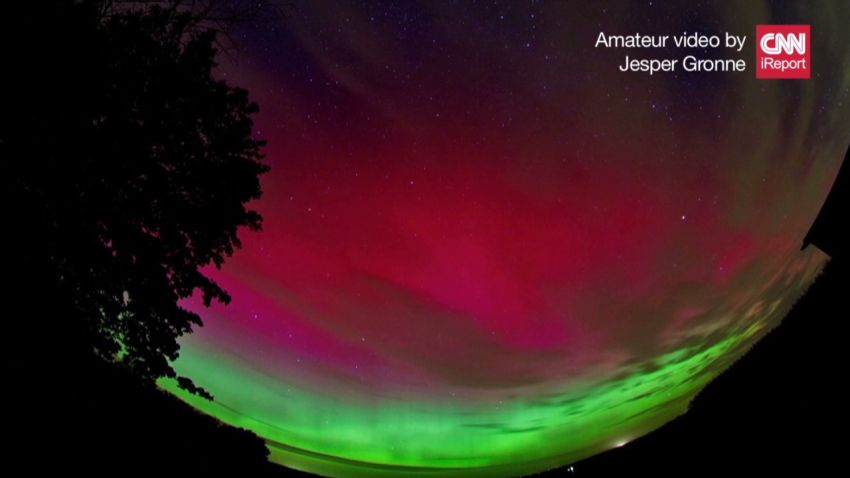 Time-lapse video shows Aurora Borealis
Glimpses of this spectacular light show are visible in the Northern Hemisphere's auroral zone near the northern magnetic pole. These swirling lights – mostly green, but red and blue lights glow at higher altitudes – are produced when charged particles in the magnetosphere and solar wind collide with atoms.
While it's hard to predict when the northern lights will come out to play, we recommend looking for them in Norway from September to March, where you can chase the aurora borealis by boat, snowmobile, dog sled, snowshoe trek or minibus.
Try heading to the pristine Svalbard Islands in the Arctic Ocean, bunking in a rustic hotel such as Mary-Ann's Polarrigg and booking a moonlight glacier walk or a dog sledding expedition.
11 best places to see the aurora borealis
4. Cherry blossoms
Each April the South Korean city of Changwon is transformed by nearly 360,000 blossoming cherry trees with light pink and white blossoms that flutter from the trees and cover the ground like a light, spring snowfall.
The city celebrates the beauty with a 10-day cherry blossom festival in the Jinhae area that attracts more than a million visitors. Take a monorail up Mount Jehwang to Jinhae Tower, where you can see a panoramic view of this naval port city and the magnificent blooms.
Take a day excursion out of Jinhae Bay to see fishermen haul in a catch, or watch one of several military parades. It's recommended that visitors walk, bike or take a train to avoid traffic snarls.
40 most beautiful places in South Korea
5. Glacier calving
Watching chunks of ice the size of buildings peel off glaciers and plunge into the icy waters of Alaska's Glacier Bay National Park will set your pulse racing.
Take a boat tour into the chilly waters and get a look at the mighty glaciers that began forming here nearly 4,000 years ago during the Little Ice Age.
Today, many of the glaciers are melting, especially on the east and southwest sides of the bay, which can yield some pretty impressive calving. Consider booking a flight over Glacier Bay National Park, or go for a hike on established trails near Bartlett Cove.
Plan to visit in early summer when rainfall is diminished.
10 record-setting natural wonders in the U.S.
6. Volcanic eruptions
Travel to the South Pacific island nation of Vanuatu for a peek at one of the world's most accessible (once you get there) and active volcanoes: Mount Yasur.
Located on Tanna Island, this volcano has been erupting nearly continuously since at least the 18th century.
Despite Mount Yasur's frequent eruptions, the ferocity of its explosions is fairly subdued, allowing visitors to regularly approach the volcano's crater. But as with any of nature's unpredictable outbursts, this natural fireworks show is not without risk.
Book a day tour or plan an overnight excursion on which you can follow a guide to the crater and watch molten magma spark while the sun sets and the stars emerge overhead. Or book a flight over the simmering volcano and get the view of a lifetime.
Meet Vanuatu's land-diving daredevils
7. Monkey temple
Some of nature's shows are intriguing for the strange juxtaposition of wild and man-made. Carved into a mountain pass outside Jaipur in the Rajasthan state in India is a Hindu temple site complete with seven bathing tanks fed by natural springs and tribes of macaque and langur monkeys who climb the stone structure and reside in the hallowed halls.
The main temple building at the Galtaji complex is constructed of pink stone and there are a number of architecturally interesting pavilions, two-tier man-made waterfalls and painted walls.
But what many find charming about this crumbling temple are the monkeys who peek at visitors from around stone columns and eagerly and unabashedly eat the snacks visitors offer. In Jaipur, arrange a motorbike or tuk tuk (three-wheel motorcycle with driver) to make the short drive to the temple gates.
30 photos of India's most beautiful places
8. Tulip fields
Stroll hand-in-hand through vast tulip, daffodil and hyacinth fields in the world's largest garden in Lisse, Holland. Known as Keukenhof, or "kitchen garden," this flower extravaganza covers 79 acres and boasts more than 7 million flower bulbs planted yearly.
Open only from mid-March to mid-May, the Keukenhof treats visitors to a variety of garden styles, including an English-style landscape complete with intimate winding paths.
Built in 1642, the Castle Keukenhof stands directly opposite the magnificent gardens. Order a simple meal from a café in the park and have a picnic lunch among the blooms.
Amsterdam: Insider Travel Guide
9. Bear feast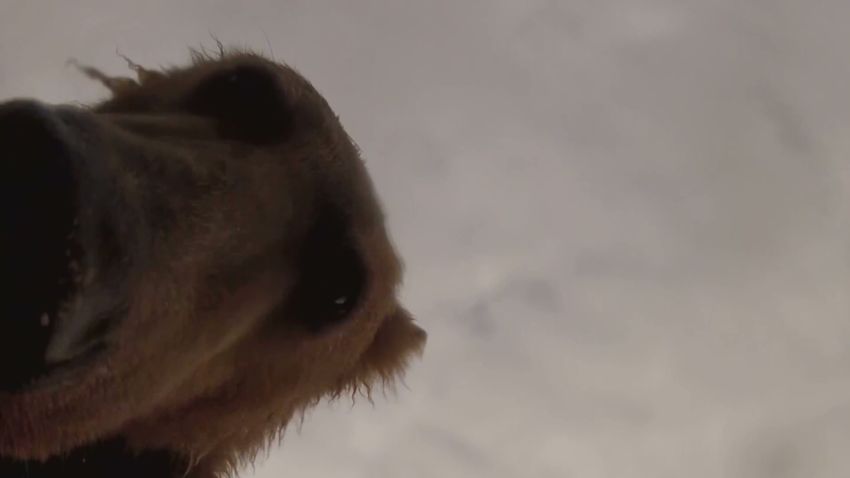 Watch grizzly bear try to eat camera
This spectacle is a two-for-one: As the sockeye salmon run really gets going at Alaska's Katmai National Park and Preserve, so, too, does bear feasting.
In late June, sockeye salmon begin their return from the ocean, swimming upstream where they eventually deposit their young in the gravel river and lake bottoms where they were born. The salmon may return en masse in part to overwhelm the bears, who can't possibly eat them all. But the resident brown bears give it their best shot, and the feeding can be frenzied.
Visit Katmai's Brooks Camp in July or September when "bears are everywhere," according to the National Park Service. One of the top brown bear viewing spots in the world, Katmai is home to about 2,200 brown bears.
There are three viewing platforms in the camp along the Brooks River where the bears gather to gobble up salmon. Be sure to give them plenty of space and get familiar with bear safety before your trip.
To get to Brooks Camp, fly a commercial airline from Anchorage to King Salmon and then take KatmaiAir to Brooks Camp. Stay at Brooks Lodge or the Brooks Camp campground.
Spring road trip: Epic drive from Montana to Alaska
10. Geysers
Yellowstone National Park in the United States contains the world's largest collection of geysers, which are caused by natural plumbing constrictions combined with water and steam heated by magma under the Earth's surface.
Old Faithful is the most famous of the park's geothermal attractions, spewing water and steam roughly every 90 minutes up to about 180 feet high. Because of its predictability, it is one of the most scientifically studied geysers in the world.
Just behind Old Faithful in Yellowstone's Upper Basin is Beehive Geyser. It is a less predictable geyser, but it has an impressive eruption.
While you're visiting Yellowstone, make sure to check out Yellowstone Lake, the largest high-altitude lake in the continental United States.
Check in at Lake Yellowstone Hotel, a luxurious, historic and oft-renovated structure that dates back to 1891.
National parks: 'America's best idea'
11. Wildebeest migration
Often termed the Great Migration, millions of wildebeest, zebra and gazelle thunder through northern Tanzania and Kenya each year in search of food, water and breeding grounds.
One of the best ways to view this massive movement is to join a mobile safari that allows people to keep up with the fast-moving herds.
From April to December, the Serengeti's wildebeest are on the move seeking fresh grasslands and water, and they only stop migrating from December to early April to feed and birth their young.
One of the most magnificent scenes of the Great Migration occurs in September when the herds come face-to-face with the wild Mara River in the northern Serengeti and must plow through its strong currents and crocodile-infested waters. Consider the Sayari Camp to be close to the river crossings.
10 of the world's most beautiful new nature reserves
12. Perseid meteor shower
Perseid meteor shower lights up the sky
Every year from mid-July through late August the Earth rotates through space debris left from the Swift-Tuttle Comet and gives us a beautiful show in the dark night sky.
The Swift-Tuttle is the largest known object, roughly six miles in diameter, to make repeated passes near Earth.
Best viewed in clear, predawn skies sometime after the first week in August, catch the show during a camping trip into the Colorado back country or any wide open space far from the lights of the city.
22 best places in the world to stargaze
13. Waterfall wonder
Take a 60 second vacation to Victoria Falls
Locals call it The Smoke That Thunders, but it's widely known as Victoria Falls. Located in Zambia and Zimbabwe, it is a breathtaking sight.
Victoria Falls is the largest curtain of falling water in the world, approximately twice as wide and twice as deep as Niagara Falls in North America.
Daredevils may want to swim in the Devil's Pool, a small naturally formed pool just feet from the waterfall's edge. Bungee jumping and whitewater rafting are also popular activities.
The waterfall is at its peak flow, and most impressive, in late spring and early summer, but the mist generated from it can make getting close and capturing great photos difficult. During these months, an air tour is a good option.
14. Barracuda tornado
The spectacular diving off Sipadan Island in Malaysia gets dizzying as thousands of fish at Barracuda Point spin up their own tornado-like funnels.
Diving companions in this part of the world might also include hammerhead sharks, manta rays and giant sea turtles. Long considered one of the top diving destinations in the world, this area features more than 3,000 species of fish and hundreds of coral species, too.
Here, the bumphead parrotfish shares space with whale sharks. Turtle Cave, an undersea maze of limestone, is a sobering dive as the cave is littered with the skeletons of sea turtles that drowned as they got lost and couldn't surface.
In order to preserve the pristine environment, there are no accommodations on Sipadan Island, but visitors can stay on close-by Mabul or Kapalai.
Traveling to Malaysia: 10 things to know before you go
15. Sandhill crane migration
It's a sign of spring after a quiet winter: The trumpeting of thousands of sandhill cranes on the banks of the Platte River in Kearney, Nebraska.
It's estimated that nearly 350,000 sandhill cranes migrate each year, and many of them congregate in early spring, usually March, in Nebraska and "trumpet" to each other with distinctive calls.
Make sure to join Audubon's Nebraska Crane Festival to get great views of these migratory birds. Join fellow birders on day outings to spot other feathered species or visit Fort Kearny State Historical Park.