For miles on end there are hardly any inhabitants in sight on the French Polynesian island of Nuku Hiva. This South Pacific utopia is one of the world's most remote locations and is an extraordinary part of the planet where a traveler can be as far from the crowds as it's possible to be.
The view from the infinity pool in Le Nuku Hiva by Pearl Resorts, the only hotel on the island, is of the cobalt blue of Taiohae Bay. The natural beauty of this landscape stretches out onto a kaleidoscope of cliffs, rocky peaks, deep bays and steep valleys.
Tahiti and Bora Bora have long been the stars of French Polynesia, but Nuku Hiva basks in its own limelight as the second largest island in the country. It is also the capital of the Marquesas Islands, one of the most untouched archipelagos on our planet.
The islands have recently opened up once again to visitors, with tourists who have spent the previous 30 days in the United States now welcome. Possibly thanks to the remoteness there have been relatively few Covid cases among the population of just under 3,000 people.
However, the journey to this paradise of seclusion is not straightforward. It's an eight-and-a-half-hour flight time from San Francisco International Airport to French Polynesia's Tahiti Faa'a Airport.
It's a measure of how far-flung the individual islands of this archipelago are that the connecting Air Tahiti flight to Nuku Hiva Airport takes another four hours.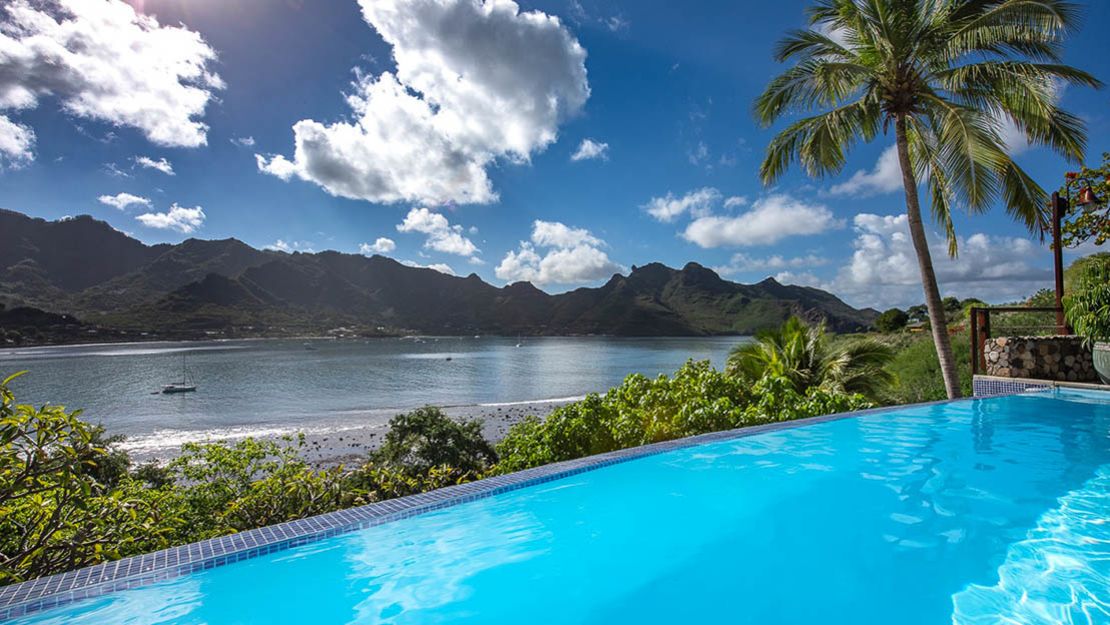 Journeying from the airport to the main town of Taiohae in a four-wheel drive vehicle is an enthralling 90-minute ride. Stunning vistas, tall ferns and pine trees are found at every hairpin bend. Navigating Nuku Hiva's rugged cliffside roads comes with surprises, such as wild ponies, who stare blankly as they take right of way.
Travelers in need of a digital detox, or just an escape from the stresses of recent times, will relish being marooned for a few days in this hard-to-reach island.
Nuku Hiva has an otherworldly and primitive feel to it. There are no tall buildings and the only cell phone network is 2G. It has the basic needs for a community; a post office, a hospital, a town hall, a bank, five grocery stores and a pharmacy.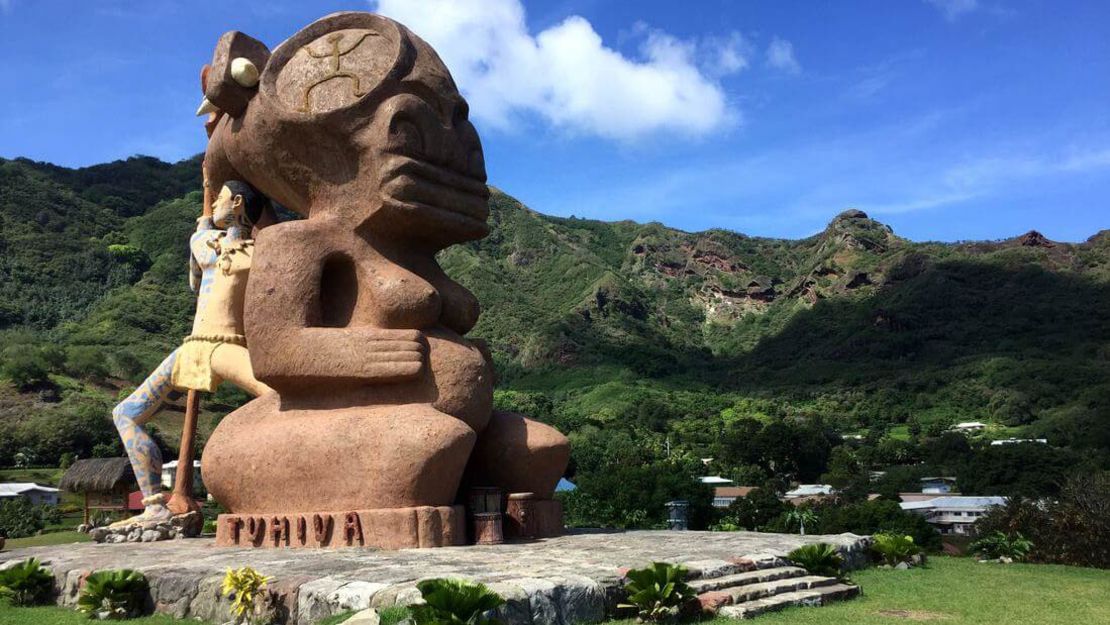 There's a mystical allure that permeates through Nuku Hiva. Locals say it's a place where you can feel the authentic "mana" – the spiritual life force of Polynesian culture. It's hard not to feel thousands of years of history, especially as striking Tiki and Moai statues depicting ancient gods or ancestors are proudly dotted around the island.
Looming over Taiohae is Tiki Tuhiva which, at 40-foot-tall, is the highest contemporary sculpture in the Pacific. It shows a female Tiki being protected by a male warrior. Impressively, the Marquesan stone craftsmanship found on this iron statue is unique to the island. This famous Tiki sits at the top of Mount Muake, and it's definitely worth the short hike to have a panoramic view of the bay's rocky coastline.
Natural wonders