The humble baguette is the epitome of French baking. The perfect loaf, delicately crusty outside, soft and airy inside, is worth the airfare to Paris all on its own.
But while its ingredients may be simple, its preparation can be an art form – something recognized annually when judges gather to anoint the French capital's best bread at the "Grand Prix de la Baguette de Tradition Francaise de la Ville De Paris" contest.
On May 10, at the contest's 30th edition, bakers came early from across the city to submit their entries. The prize: the honor of supplying baguettes for a year to the Élysée Palace, official home of the French president, plus 4,000 euros.
The contest, the oldest of its kind in France, is "a real pride for us," says Franck Thomasse, president of bakers' union Syndicat des Boulangers du Grand Paris ahead of the award ceremony on May 13.
For the contest, bakers are judged specifically on their "baguette de tradition," a designation that differentiates good-quality loaves from industrially made rivals.
"It is an extremely important competition for them, it is truly a consecration," Olivia Polski, the mayoral deputy for commerce and artisanship, tells CNN.
Polski is a veteran of the Paris contest, having presided over it for almost a decade. "It's a lot of baguettes," she laughs.
Strict rules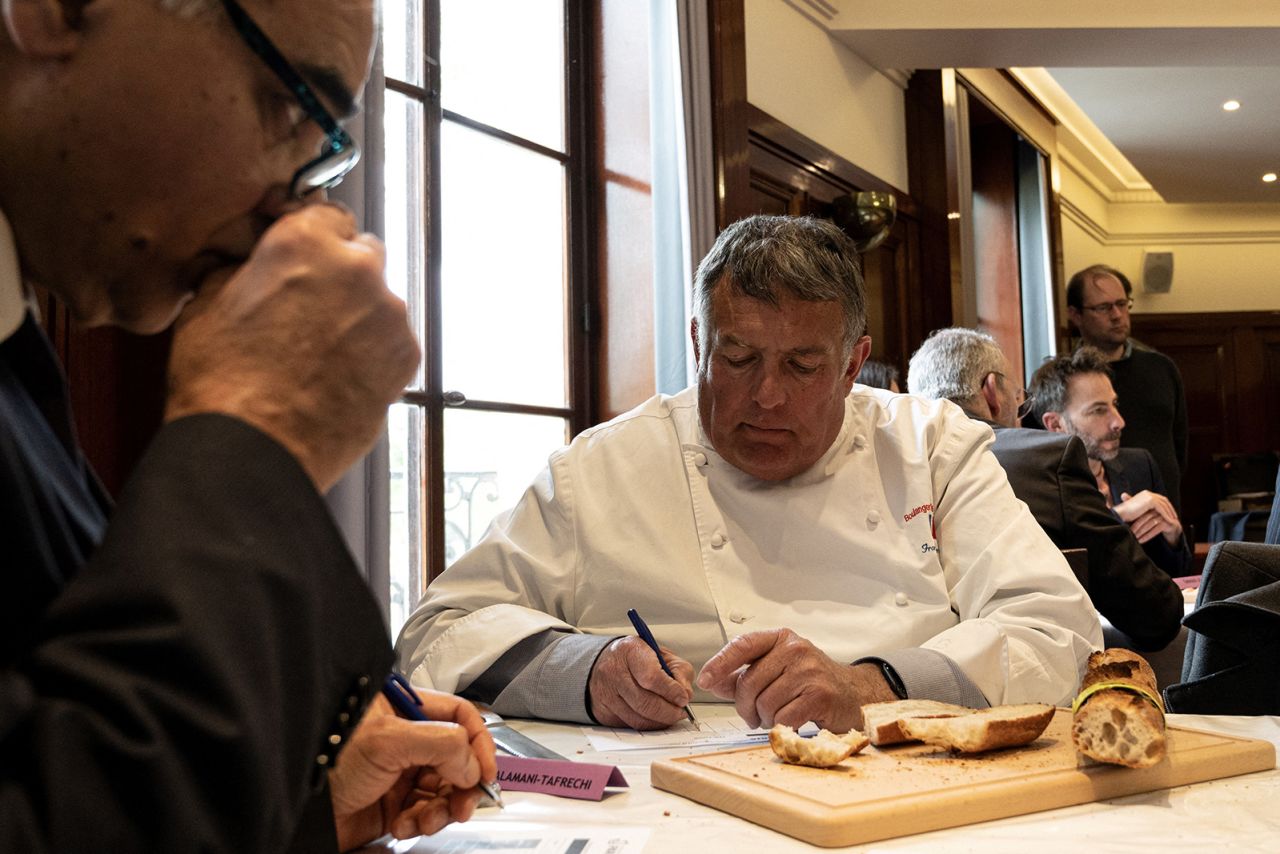 Judging is governed by strict rules. Of the 176 baguettes entered for the 2023 contest, 40 were cast out immediately for being too short, too long, too heavy, too light or using the wrong flour.
Bread worthy of judgment was then given a numbered paper collar and laid out anonymously before an 18-strong jury made up of previous winners, baking union officials, food bloggers and six Parisians, randomly picked from over 1,200 applicants.
Appearance, smell, baking technique and flavor are all considered.
But is there really that much difference between each loaf?
"Oh yes, oh there's no question," Polski splutters, indignant at the suggestion that individual loaves might taste the same as others.
"On the contrary, it may be counter-intuitive, but in fact you know very quickly."
Polski says she could tell the winner almost immediately. "It was even my favorite, because I tasted it in the first round, it was part of my table and so I had noted the number it carried," she says.
Hot and fresh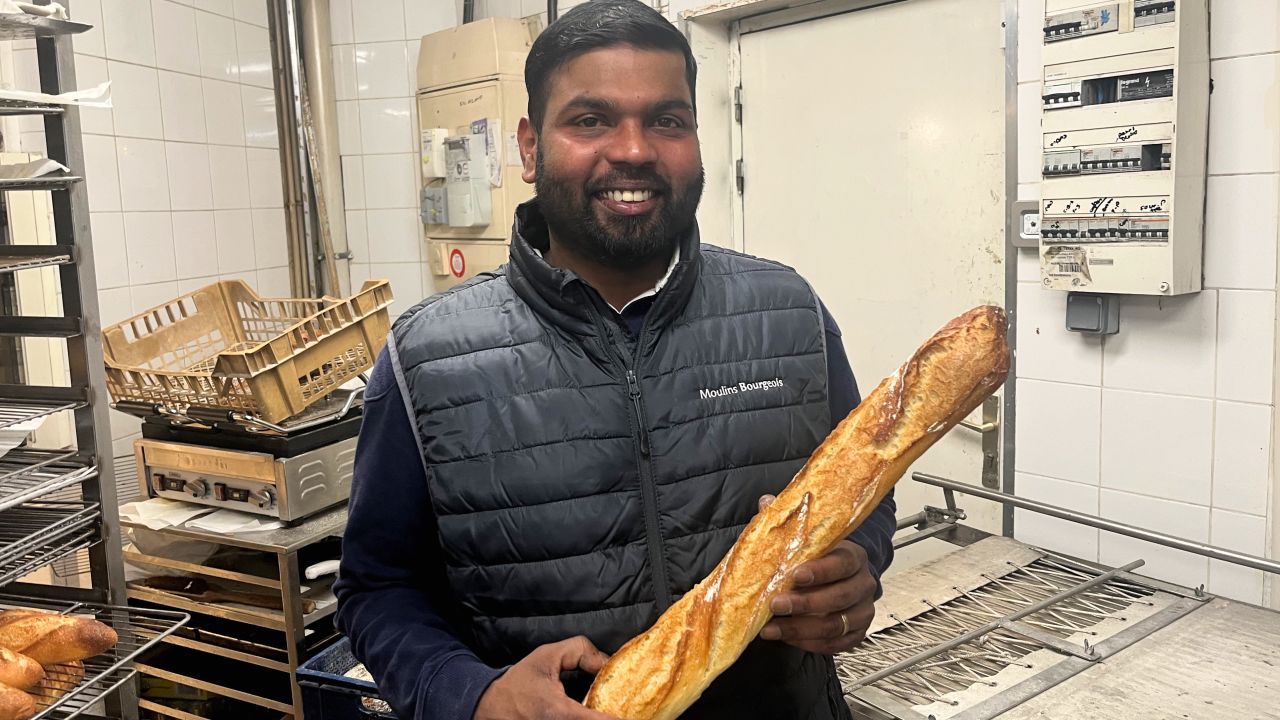 The winner was baguette number 142, baked by Sri Lankan Tharshan Selvarajah. His bakery Au Levain des Pyrénées is located in a nondescript corner of eastern Paris's 20th arrondissement neighborhood, far from the palaces that make up the center of the capital's public life.
Was it a surprise? Not really, says Selvarajah. "Already in 2018 we came third. After that we always thought next time we'll be sure to win, come second or first," he told CNN.
The jury's verdict: "They were all good and pretty but his was particularly very pretty and very, very good," says Thomasse, who claimed to have tasted up to 90 baguettes as part of the judging.
Selvarajah says his bakery's secret is to bake a batch every 20 minutes so that the bread is always hot and fresh. Despite its prize-winning glory, his bread still only costs 1.35 euros (US$1.50).
Polski says such high-quality loaves are available for cheap prices, partly because of the grand prix competition's celebration of local breadmaking expertise in the face of industrial competition.
There is not one neighborhood today without fresh bread, Polski says. Meanwhile, "industrial baking has pretty much disappeared in Paris."