Story highlights
Aviation enthusiasts aka #avgeeks help police, FBI and TSA guard Chicago's O'Hare airport
Plane spotters also take part in airport watch groups in Phoenix and Minneapolis
Plane spotters often travel the world chasing down cool aircraft
ORD airport watchers include a "Jeopardy" contestant, ex-Trump staffer, British Navy vet
They watch the skies.
From fence lines, parking lots and roadsides – they're looking up. They've staked out their favorite watch-spots around Chicago O'Hare International Airport and given them funny-sounding names like USG and The Beeline.
It's unlikely you'll ever meet any of these para-police officers, wearing their bright orange vests and ID tags. But if you're one of the millions of travelers who fly into Chicago every year, you might want to thank them – because they're helping the FBI, Transportation Security Administration and other authorities protect you from terrorists.
In the Windy City, they call themselves ORD Airport Watch, and we found them on a sunny day in May, gathered next to a parking lot atop a little mound of greenery nicknamed the Grassy Knoll.
Taking their name from ORD – O'Hare's international airport code – they're a diverse group of fiercely independent personalities who share a deep passion for airplanes. To put it simply: These folks are obsessed with photographing, tracking and documenting the movement of aircraft. That's what makes them plane spotters.
By paying attention to aircraft tail numbers, landing and takeoff conditions and other details, spotters are natural allies for police.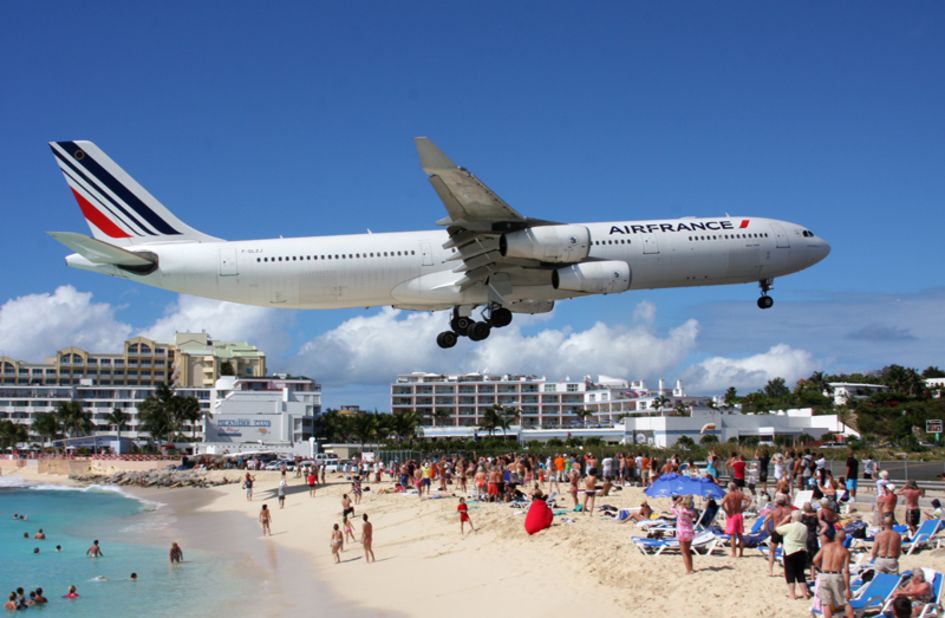 Eye-popping plane spotter pix
In no time at all we meet an ex-British navy war vet, a former IT director for Donald Trump's now defunct shuttle, a former "Jeopardy" game show contestant, and a Bulgarian who isn't afraid to point his camera at a Russian air force base.
One hundred sixty-two of these citizen sentinels volunteered about 5,000 total hours last year helping to guard O'Hare, one of the busiest airports on the planet. Under police supervision, they undergo background checks and special training. But instead of Glocks or Smith & Wessons, these guys prefer to strap on Canons or Nikons.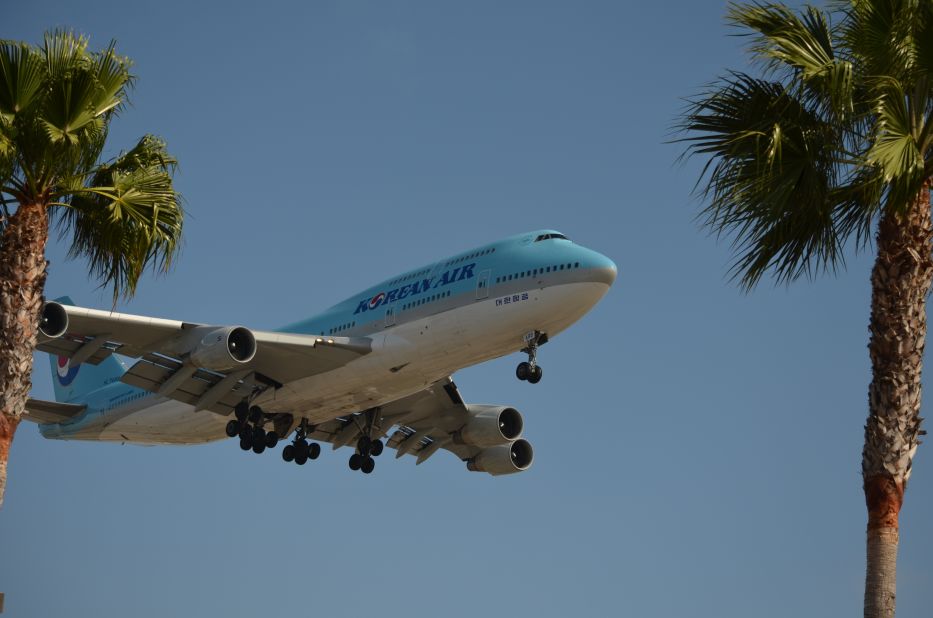 Plane spotting photos
For years – especially after 9/11 – police and plane spotters at airports around the world have been at odds. Police would find themselves wasting time tracking "pesky" plane spotters to make sure they weren't terrorists. And spotters would waste time trying to keep one step ahead of the "pesky" police.
Related: Plane spotters travel the world for aviation thrills
But programs like these aim to turn the police-plane spotter relationship into a mutually beneficial partnership. Minneapolis launched one of the nation's first such programs in 2008, with just 10 volunteers. ORD followed about two years ago. In the Southwest, spotters are ramping up an outfit in Phoenix.
Related: The Dreamliner returns
As we stand about 1,000 yards from the end of O'Hare Runway 14 Right, the wind blows from the south on this particular day. That means air traffic controllers will be sending departing jets our way. Just seconds after their wheels slip the surly bonds of Earth, brightly painted machines weighing a half-million pounds each will soon be dangling just a few hundred feet above our heads.
"747!" someone shouts.
A hulking Lufthansa jumbo jet looms over the trees. Immediately every camera lens points upward.
Richard Carlson, group vice president, takes aim with his Canon 7D. Sporting an ORD Airport Watch baseball cap and shades, Carlson walks and talks with a classic, charismatic Chicago swagger. When Carlson mentions the plane he most wants to capture on camera, his tone goes reverent: Air Force One.
"It's like the holy grail of airplanes," says Carlson. "It's the most famous plane in the world."
From coast to coast and country to country, many of them turn to Twitter for information via hashtags like #spotters and #avgeek – shorthand for aviation geek.
For ex-Trump Airlines IT chief Steve Bailey, the holy grail is a Boeing 747. And not just any 747.
Bailey – who grew up around airports in England and Canada – has been jonesing for years to get a shot of a specific 747 located in the middle of a Tunisian desert.
Two 747s – remnants of the 1991 Persian Gulf War – languish on a landing strip near the city of Tozeur, where Saddam Hussein ordered them moved to avoid a U.S.-led attack. Bailey has a photo of one of the two desert planes. All he needs is the other one, and then he'll possess the complete pair. Plane spotting shares aspects of birdwatching and collecting baseball cards.
High school librarian Ana Peso, 30, first fell for jumbo jets as a kid during a family flight to Spain. "I love the shape of them," she says. Last year, Peso appeared as a contestant on TV's "Jeopardy." Show host Alex Trebek asked her, "So you're a plane spotter. What does that mean?"
"I like to take photos of airplanes," Peso said. Sadly, Peso didn't win – perhaps because there weren't enough questions about planes.
Clearly outnumbered, Peso is one of only 13 wome