Editor's Note: CNN's series often carry sponsorship originating from the countries and regions we profile. However, CNN retains full editorial control over all of its reports. Our sponsorship policy.
Story highlights
India's Punjab state is home to the holiest shrine of the Sikh religion, the Golden Temple
Every evening at the border, Indian and Pakistani guards join in a flag lowering ceremony
For heritage stays, Amritsar's Ranjit Svaasa hotel has been around for 200 years
When it comes to India travel, the state of Punjab, which borders Pakistan, doesn't make it to the top of that many itineraries.
That's good news for intrepid travelers.
From temples so gold they'll make your eyes water, to food you'll be longing for days after it hits your lips, Punjab is India at its colorful, lively best.
1. Harmandir Sahib (Golden Temple)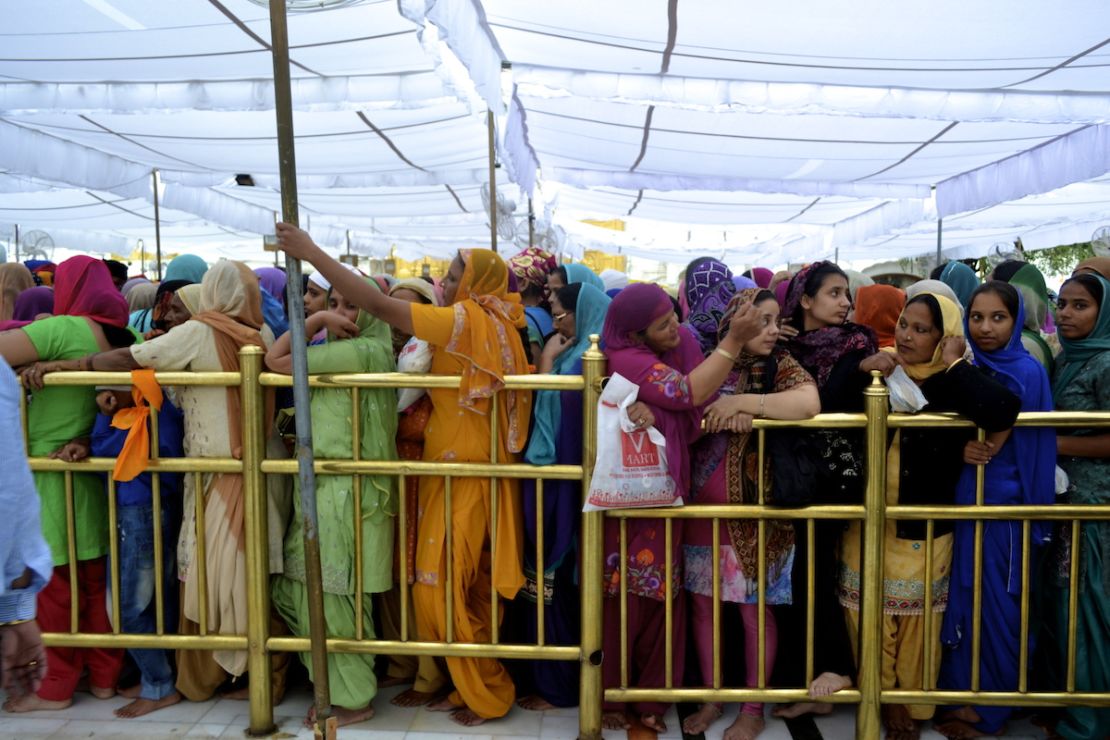 Located in Amritsar, the holiest shrine of the Sikh religion, Harmandir Sahib (Golden Temple), is Punjab's top attraction.
Reflections of its gold-encrusted dome shimmer in the clear water of the Amrit Sarovar (Pool of Nectar), which greets those who enter from the north gate, the most impressive of all four entries.
To take it all in, it's best to simply walk around the marble pathway surrounding the pool.
Its waters are said to have healing powers.
Devotional music, bathing pilgrims, golden carps and meditating devotees add to the atmosphere.
Worth keeping in mind: There's a long line to visit the inner sanctum (Darbar Sahib), where the holy book of the Sikhs, "Guru Granth Sahib," is kept.
Visits are best scheduled for the late afternoon and early evening; every night the temple complex is illuminated. Simply stunning.
You can end the day at the temple's langar (canteen).
The scale of its free meal, put on daily by volunteers, is impressive, with 50,000 meals served each day, according to temple officials.
The Golden Temple, Golden Temple Road, Amritsar, Punjab; +91 183 255 3957; open daily, 6 a.m.-2 a.m.
10 things India does better than anywhere else
2. Punjabi eats