What does it feel like to spend 17 hours on board an airplane?
That's what CNN Travel set out to discover when we boarded the Qantas jet making the first direct flight from Australia to the UK.
From copious cups of coffee to jazzy pajamas to state-of-the-art facilities, what followed was a whirlwind adventure that marks a new era for intercontinental voyaging to far-flung destinations.
Here's what we learned on the groundbreaking journey across the globe.
1. It makes speed economical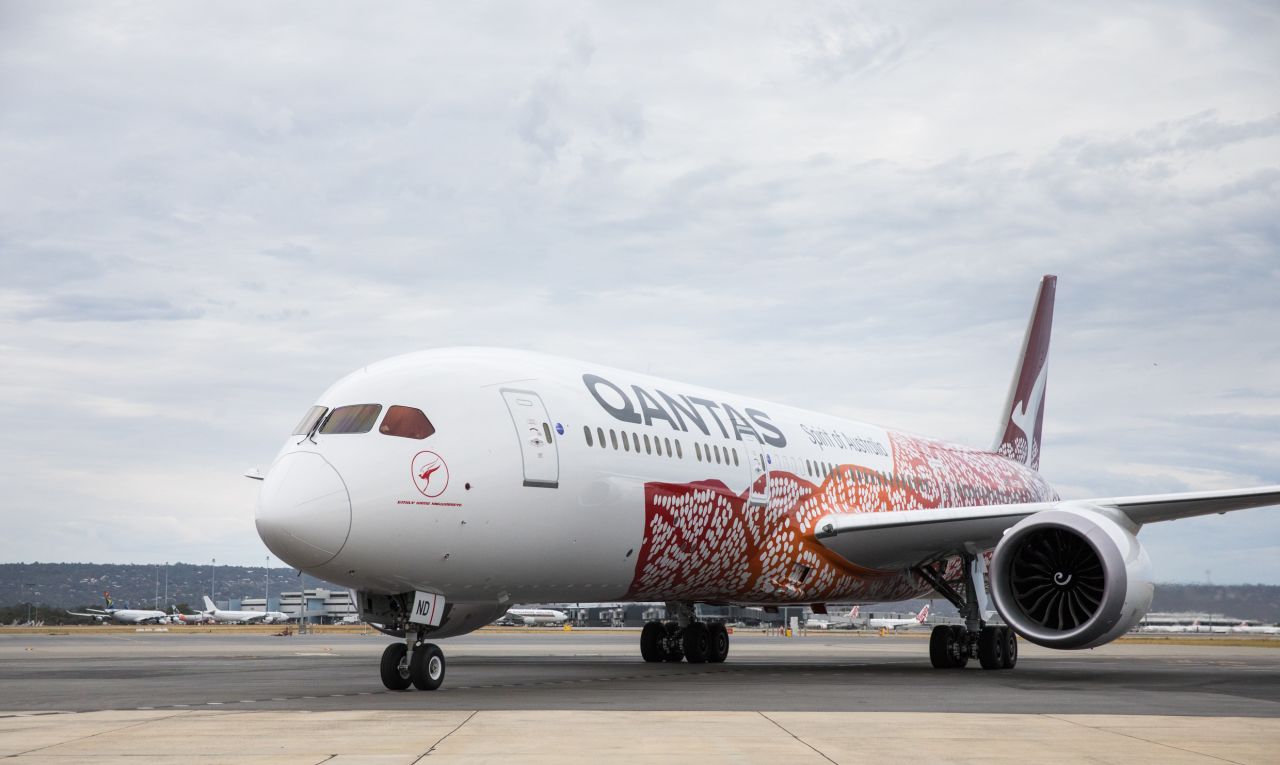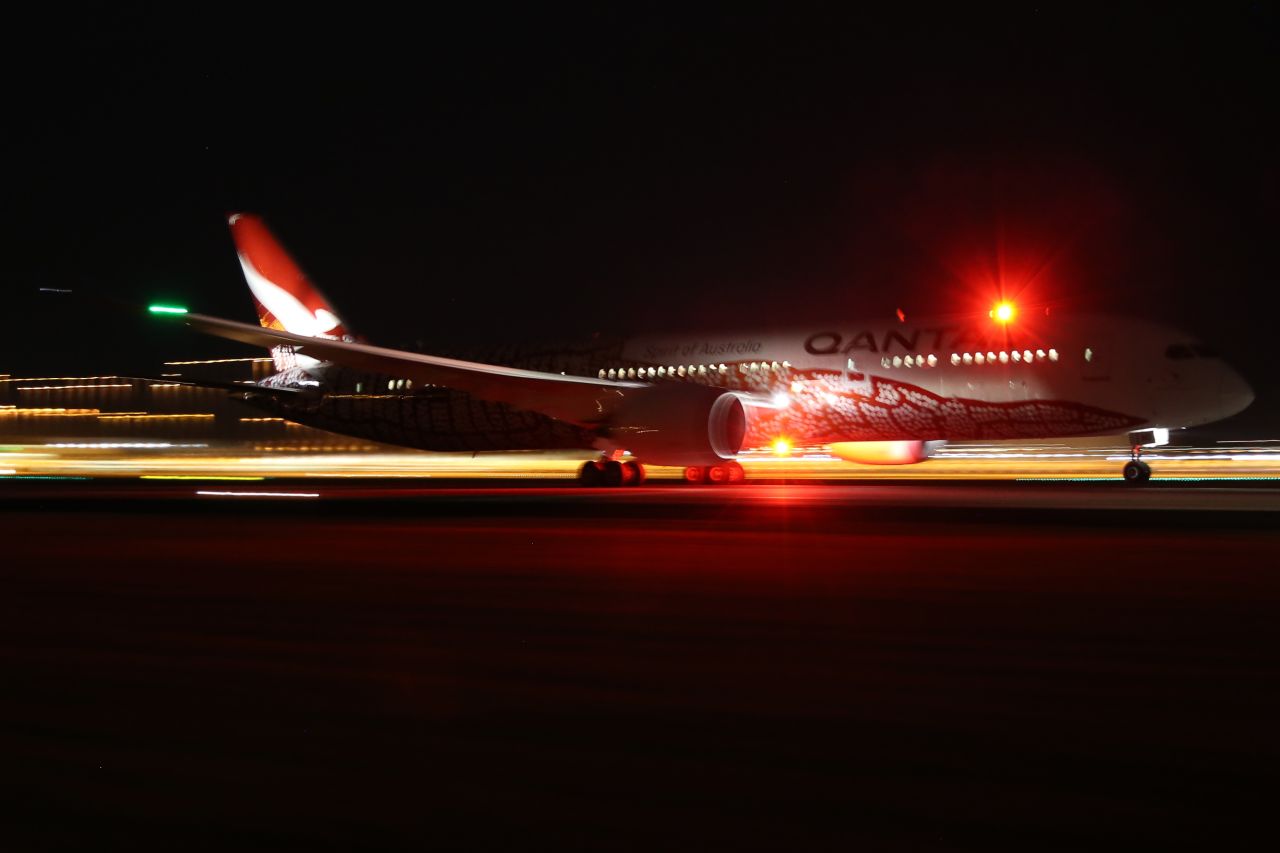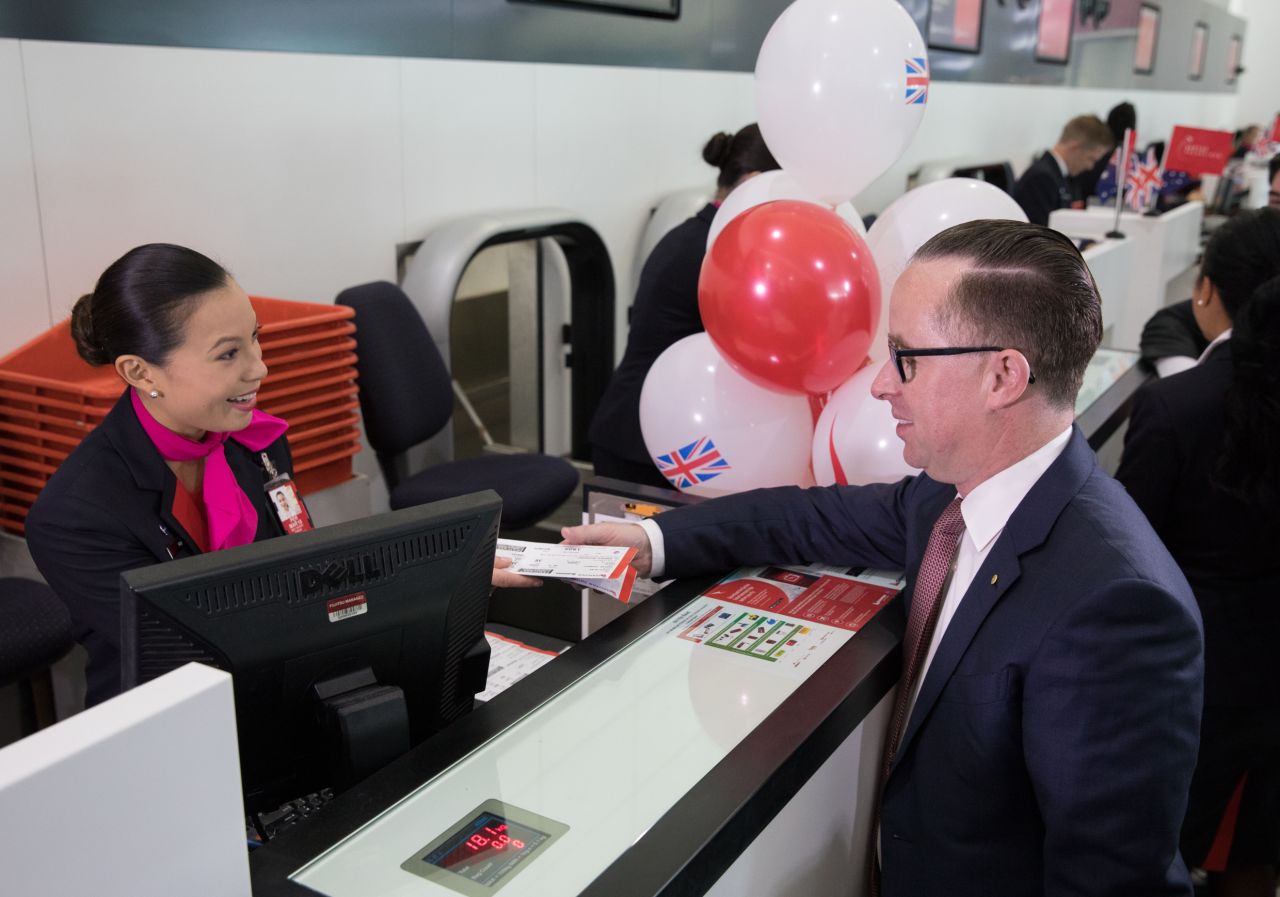 Australia to UK nonstop flight in photos
Back in the day, the original London to Australia flight was known as the Kangaroo service because it hopped to no less than seven stopovers over a period of four days. Now it's a swift 17 hours – perfect for vacationers, expats and business travelers alike.
It's not the world's longest plane journey, but it's one of the most economical.
You could always have connected Perth with London, using the Boeing 777-200 LR or the A350 500 or the Airbus A388, but you couldn't do it economically.
What this aircraft – a brand new Boeing Dreamliner – does is allow you to fly Australia to the UK without forcing airlines or passengers to splash the cash.
A return fare from Perth to London can cost less than $1,300.
2. The entire flight has been redesigned
Some long-haul flights think tinkering around with meal times and adding an extra snack in the middle is enough to compensate for the extra hours spend on board.
Not Qantas.
The airline has designed its London to Perth route flights (designated QF9 and QF10) to be as comfortable and as efficient as possible. In doing so, it's gone back to basics.
First, it's looked at the lighting in the aircraft's interior and got Boeing to change some of the LED lighting so that it can create moods if necessary. It feels comfortable and spacious inside, no harsh aircraft lighting on board this flight.
3. Meals and food have been meticulously curated
The timing of the meals has also been carefully curated.
They've pushed the first meal back later in the flight, to make it closer to when you're expected to sleep. That way, UK-bound passengers are getting their body clocks onto London time before they've even touched down in the UK.
The menu itself has been redesigned with lighter food to help passengers sleep better – for example, tuna rather than heavy meats.
4. Yes, there are a few gimmicks
There are still some gimmicks. We tried out stretching and yoga classes in the business class lounge before we got on board. Quite a nice idea, but maybe not revolutionary.
I was given some limited edition pajamas – very eye-catching, they had the Qantas kangaroo on the front, but weren't necessarily the most comfortable to sleep in.
There's a larder on the back of the plane where passengers can help themselves to snacks. That's not unique, but they made sure they were Aussie cheese and crackers and other local snacks, which is a nice touch.
4. It's a step forward in the distance vs. fuel battle
With any flight, but particularly the ultra long hauls, it's a battle between distance versus fuel. Most of the fuel on the plane is only being carried to carry the rest of the fuel needed to get to the end destination.
Qantas have made this plane as light as possible, redesigning all the cutlery and crockery. Wine glasses don't have stems, cups and saucers are streamlined.
Small changes, but they make the flight smoother.
5. The Dreamliner is an ideal vessel
There are various components that make the Dreamliner ideal for a long haul flight. It has a higher humidity and a lower pressurization. The aircraft was designed for long haul routes.
This is supposed to help you feel less groggy when you disembark.
Yes, I was in business class, but believe me when I say you can feel the difference throughout the aircraft.
6. Ultra long haul flights are the future
There's no question. We saw it with Qatar Airways' Doha-Auckland flight, you see it with Emirates' Dubai-Auckland service.
Everybody now is taking advantage of the technological advancements of the Dreamliner and the A350.
Next year, Singapore Airlines is going to use the A350-900ULR to go from Singapore to New York – which will be the world's longest scheduled route. They ran the flight until 2013 but stopped because of economic reasons.
So what these planes are doing is allowing very long haul flights at economic costs, they're profitable.
There's no question in my mind that we're entering a new age, a golden age of aviation.
7. It's all getting ready for Project Sunrise
For Qantas, this flight is just the first step on the way to its so-called Project Sunrise – the next big thing in aviation.
It's asked Boeing and Airbus to come up with a plane that can fly Sydney-London or Sydney-New York nonstop, economically.
A lot of the work it's done on the QF9 and 10 is really designed for Project Sunrise, which will have 20 hour flights. They want to do it in all other weather conditions and as smoothly as possible.
Qantas is rethinking the role of the flight crew on board and what spaces are needed on an ultra long haul flight.
Do you need to have other space for them to relax when they're not in bed or in the cockpit. If your flight is 20 hours, that's a day. If people sit in Economy for 20 hours, do they need more space?
These questions should be answered when Project Sunrise takes off in 2021-2022. For now, we'll make do with spanning the globe speedily and stylishly on the QF9 and QF10.
Francesca Street in London contributed to this story