After a couple of days at Anantara Quy Nhon, you may start to feel things.
Relaxed but alive. Empowered and at peace. Energized and edified.
Just over an hour by plane from Hanoi, Quy Nhon has remained largely undiscovered by international travelers, most opting to follow a worn path to Vietnam destinations such as Hue, Hoi An and Sapa – often with a final stop in Ho Chi Minh City.
The coastal city's relative tranquility adds to its allure, and the five-star Anantara, which opened in December 2018, makes it absolutely worthy of a visit.
Reasons for Quy Nhon's under-the-radar status aren't easily articulated given its general appeal: It's a culturally rich destination in its own right. It boasts miles of coastline, fresh cuisine reliant on its seaside location and a handful of accommodations priced for all tastes and budgets.
There's a small national museum (the war photos may be the most interesting part), empty beaches (most locals prefer the beach at night to avoid the oppressive daytime sun and heat), a bustling market, thriving cafe culture, ruins and pagodas.
It has everything a discerning traveler could want – minus the huge crowds and inflated prices.
Extraordinary luxury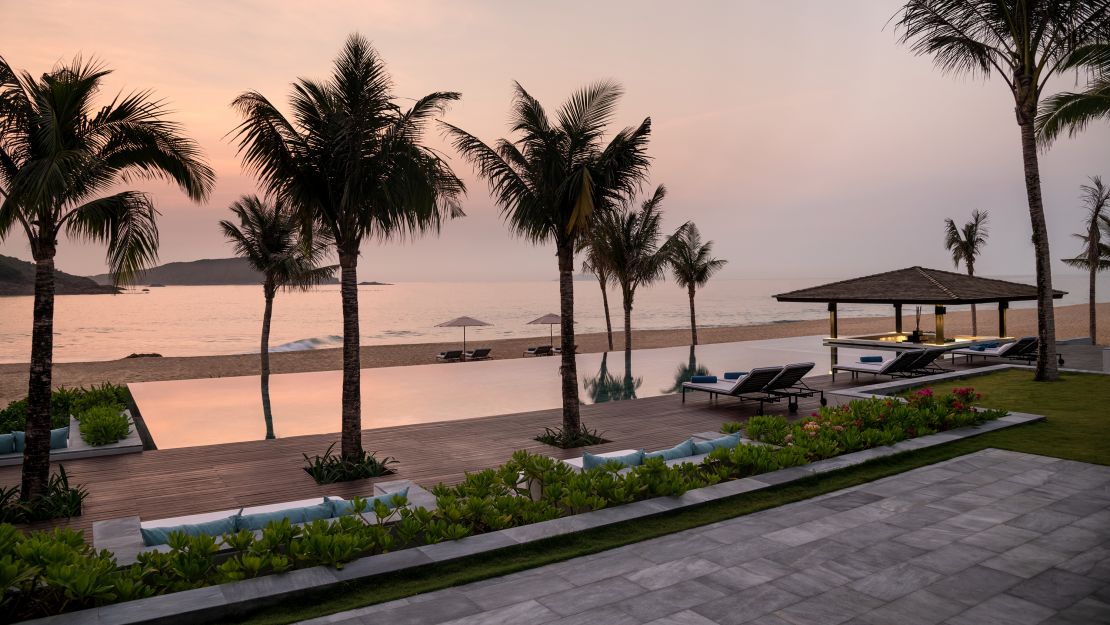 A stay in one of Anantara Quy Nhon's pool villas is about as luxe as it gets.
There are more centrally located hotels, but the views or vibe won't be the same as a stay along the private beach in front of the Bay of Quy Nhon.
Anantara is remote but still just a 10-minute walk to several other spots along this quieter part of the beach.
First, take some time to settle in. Each villa's amenities include a fridge stocked with complimentary cheese, charcuterie and chocolate bars and a sparkling oversized tub that beckons with bath salts and more of that unbelievable view.
Panoramic ocean or beachfront villas designed with floor-to-ceiling windows and doors for breathtaking views that stretch beyond a meticulously decorated and detailed room are so warm and inviting, you might never want to leave.
That is, until you get a whiff of what's on offer outside the property.
Experience driven