Editor's Note: This CNN Travel series is, or was, sponsored by the country it highlights. CNN retains full editorial control over subject matter, reporting and frequency of the articles and videos within the sponsorship, in compliance with our policy.
At barely 10 square miles, it's less than half the size of Manhattan – but with world-class culture, pristine nature and plenty of vacation-friendly activities, Saadiyat Island delivers big.
Floating in the Persian Gulf just north of central Abu Dhabi, Saadiyat combines nature, culture, cuisine and calm – though if you're up for adrenaline and partying, it has you covered, too. No wonder its Arabic name translates as "Island of Happiness."
Dolphins beyond the dunes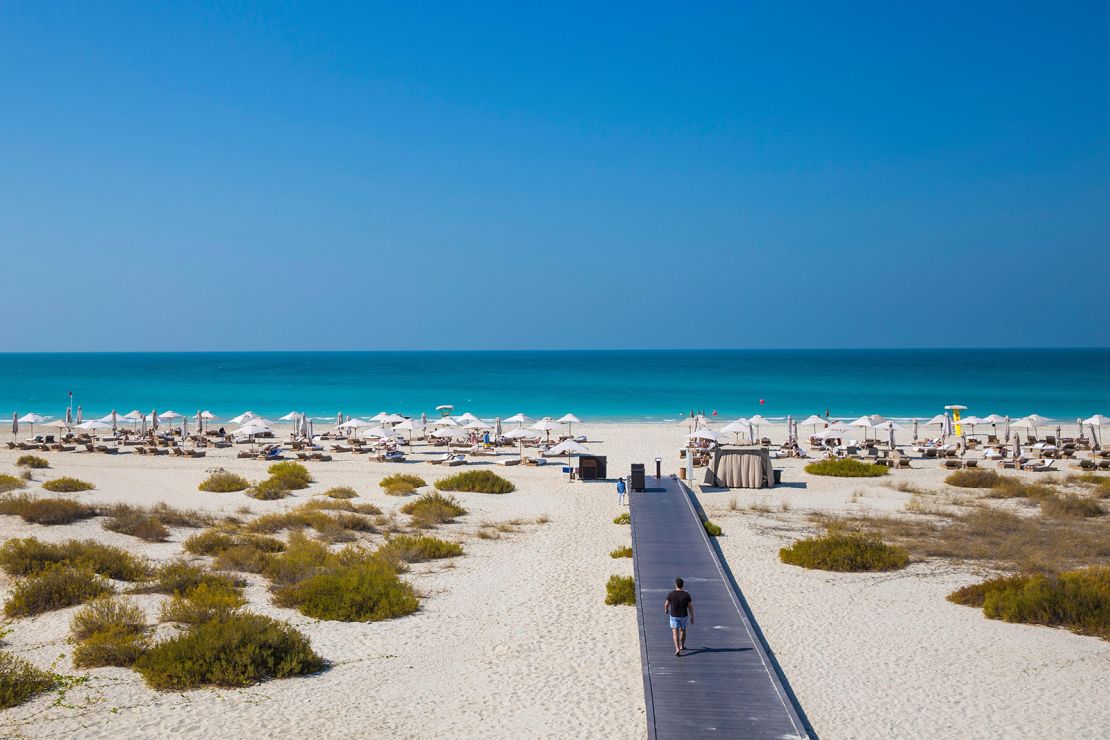 While Abu Dhabi itself is home to bombastic contemporary architecture, Saadiyat – an easy 20-minute drive from downtown and Abu Dhabi International Airport – is a natural wonderland, edged by small sand dunes.
Bottlenose and Indo-Pacific humpback dolphins are regular visitors to the island's clear waters. They're often joined by endangered hawksbill turtles, which nest on the dunes along Saadiyat's 5.5 mile beach from March through June. Each nest can hold around 100 eggs – though only one in 1,000 hawksbills make it to adulthood. Elevated boardwalks protect them from beachgoers – part of a conservation project led by Jumeirah at Saadiyat Island Resort and its inhouse marine biologist.
Gazelles on the golf course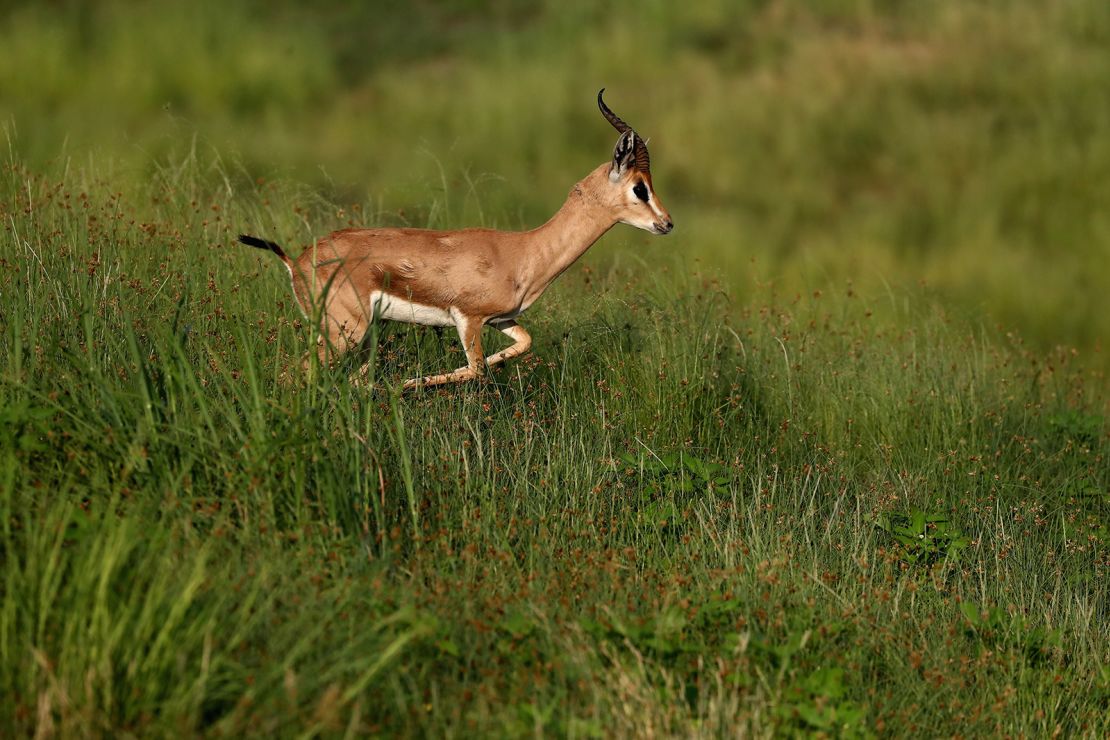 The wildlife's not only in the water. Red Arabian foxes and peacocks are among the island wilder residents, while players at Saadiyat Beach Golf Club often have to time their shots in between the movements of Arabian gazelles.
More than 300 species of birds are counted across Abu Dhabi every year. Saadiyat Beach Golf Club has even been designated as a Certified Audubon Cooperative Sanctuary – meaning that it enhances natural areas and wildlife habitats, while minimizing the potentially harmful impact of a golf course. Thanks in part to the club's environmental management practices, more than 150 different bird species can be seen on and around the course.
Looking ahead, the Natural History Museum Abu Dhabi is set to open by 2025 in Saadiyat's Cultural District – the designated area dedicated to the arts, heritage and culture, with seven world-class museums and performing arts centers.
A vast, nearly 400-square-foot facility with teaching and research institutions attached, the new addition will exhibit some of the rarest and most precious specimens found on earth, from meteorites to a T-Rex skeleton.
A Blue Flag beach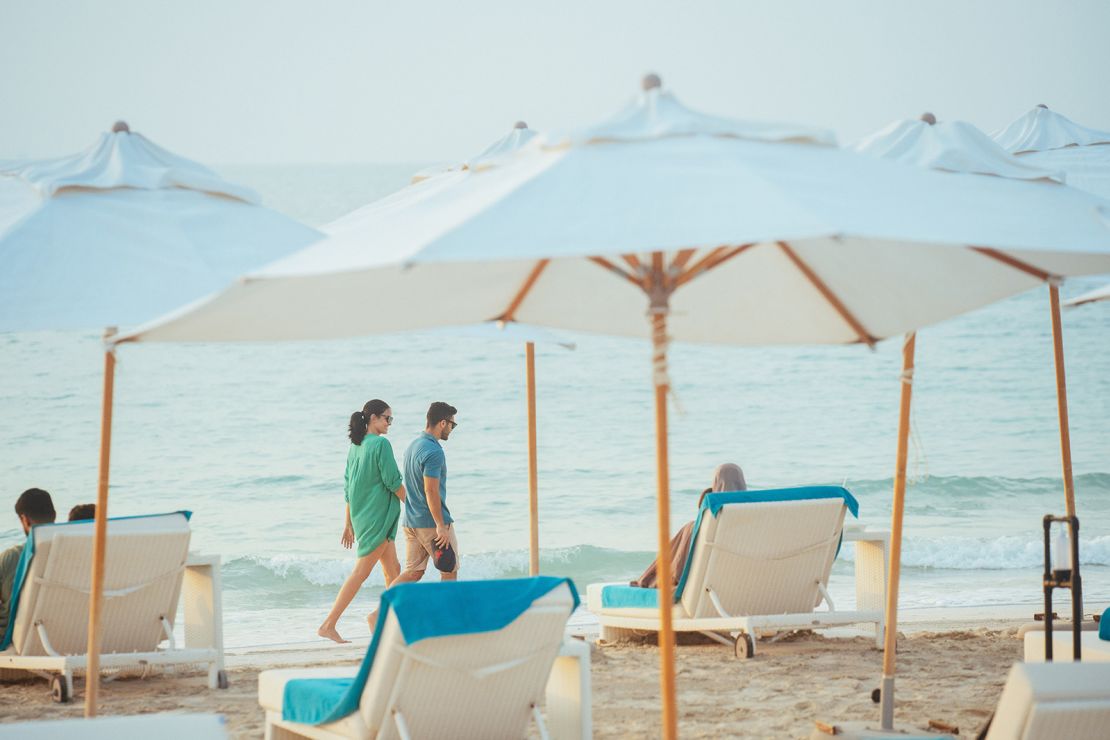 Another participant in the turtle conservation project is Saadiyat Beach Club, an oceanfront retreat with a Blue Flag-certified beach – claimed to be one of the best in the Middle East – and entertainment for the party crowd.