Editor's Note: This story, and several others on Seville, complement the CNNGo TV series. See more of the show here: www.cnn.com/gotravel
Amsterdam has long been hailed as Europe capital of cycling, but now there's a new kid riding on the block: Seville.
Until recently, this southern city in Spain has been an unlikely contender for the crown.
Jump back 10 years and barely anyone there owned a bike, let alone rode it. Now, it's a different story. The compact city is ringed by green-painted cycleways.
Its central boulevards have been closed to all but cycle, tram and taxi traffic. And a citywide cycle hire scheme offers 2,600 bikes from 260 docking stations.
Up to 70,000 bikes are now used daily in the city – not a huge figure, admittedly, but a giant leap from the 6,000 of a few years ago.
So is it premature to proclaim Seville's two-wheeled triumph over Amsterdam, where 800,000 people make daily use of their cycles?
Let's look at the evidence and see what it may mean when you travel here:
The bike paths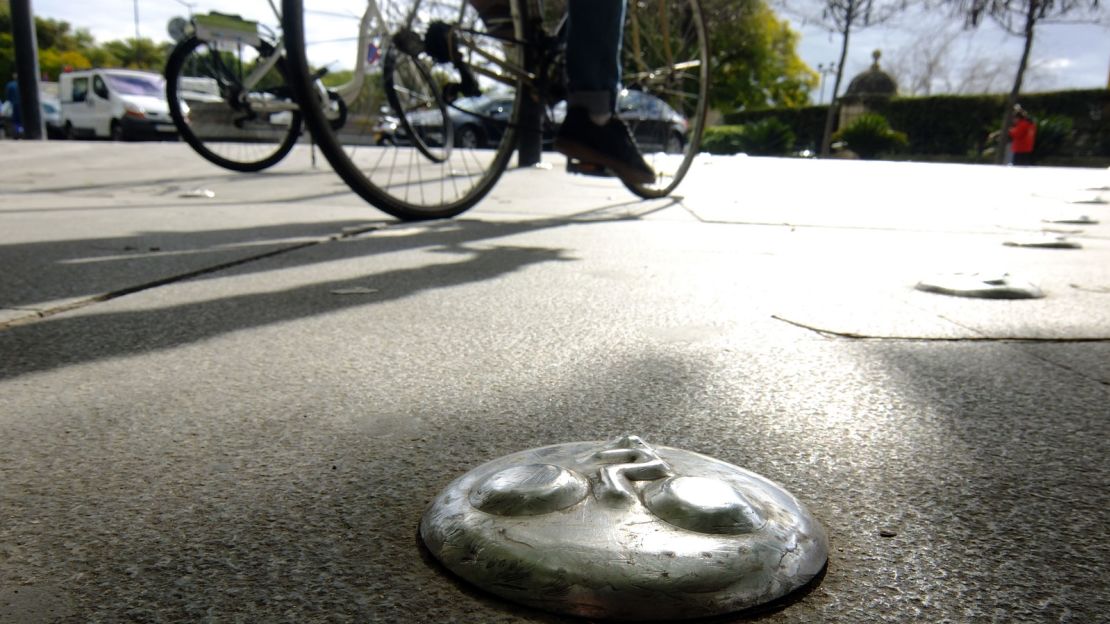 Go for the numbers here and Seville's off to a bad start.
It's got just 160 kilometers (100 miles) of cycle lanes compared with Amsterdam's 500 kilometers. Then again, Amsterdam's a sprawling capital city that covers an area one-third bigger than Seville.
The numbers don't take into account Seville's maze of narrow alleyways in the heart of the ancient city that cyclists can scoot down largely unbothered by cars too wide to follow them.
And, as we mentioned before (and will keep mentioning), Seville's new to this game. The fact that it's created so many cycleways in such a short time is pretty amazing.
The lanes themselves are a match for their Dutch counterparts. They're partitioned from traffic by fence posts and curbs and coated in a smooth green surface. There's traffic lighting and clear signage.
Result: Seville wins for effort. Bonus points because nothing beats the zesty pleasure of riding over fallen oranges.
The bikes
No one can fault Dutch classic black city bikes – Armageddon-proof steeds shaped by eons of cycling across the flat Netherlands.
The secondhand clunkers favored in Seville are a motley fleet by comparison, but cherished nevertheless.
Serving an equally flat terrain and an unhurried culture, Seville's bikes seem to be selected on the basis of low price rather than quality or speed – especially as they're prone to theft.
"I've had five or six bikes stolen," says freelance journalist Candela Gonzalez, sitting astride a rusty-looking machine.
"Even this one was taken, but I found her on sale at a market and demanded her back. I don't want to lose her again, I love her so much."
Where Seville triumphs is in its Sevici city bike rental network which, while starting to show some wear and tear after eight years of action, is a breeze to use both for locals and visitors.
After an initial outlay of 13.33 euros ($15) for a week-long subscription, the cycles are free to rent for 30-minute periods, and just over a dollar an hour thereafter.
Result: Seville takes it. Rusting underdogs will always win more hearts.
The cycling culture
Did we mention that less than a decade ago barely anyone cycled in Seville?
Right, we did, but it's important.
For the architects of Seville's network – urban planning chief Jose Garcia Cebrian and social campaigner Ricardo Marques Sillero – it was a struggle to overcome opposition.
"We faced a fight getting the bike lanes," recalls the network's architect Manuel Calvo, while taking CNN on a tour of his handiwork.
"They said that Seville wasn't a cycling city, that it wasn't in our culture and that we'd never take to it."
"But it was a success, so now they've had to shut up."
That's in contrast to Amsterdam where cycling has been around so long older buildings would probably topple into canals were it not for the vast weight of bikes leaned up against them.