A collection of treasures from Ernest Shackleton's Antarctica voyage has been sold at auction in London this week.
The timing couldn't be better, as the wreck of his ship HMS Endurance was finally located in the Weddell Sea earlier this year, 107 years after it sank.
The highest priced item (£176,400, or $220,000) was a map of Antarctica Shackleton drew by hand detailing what he learned from his 1914-1916 expedition.
Shackleton, who was born in Ireland but lived most of his life in England, had a longtime fascination with Antarctica and visited the world's southernmost continent four times.
"We were thrilled to offer this unique hand drawn map of Antarctica, created by one of the greatest polar explorers," Richard Fattorini, Senior Specialist, Books & Topographical Photographs at Sotheby's, said in a statement.
He added: "Shackleton's outstanding leadership and exploits continue to fascinate and inspire people of all ages today."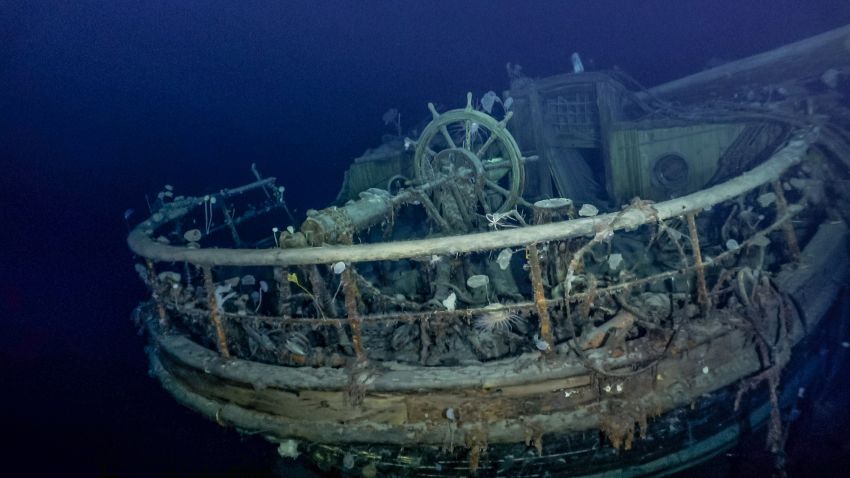 Famous explorer's ship found 107 years after it sunk
Other lots in the auction, which ended on May 25, included a bronze medallion that was awarded to Shackleton by the Chilean Historical and Geographical Society and a photograph of Shackleton and his dog on board the Endurance.
Arguably the most interesting piece was one of the first books ever printed and bound on Antarctica, which was produced by explorers Ernest Joyce and Frank Wild (both of whom had gotten training as printers in the UK) and edited by Shackleton.
The