Editor's Note: This article was first published in June 2016.
It's finally happening.
Shanghai Disney Resort, the first new Disney theme park in over 10 years, opens its gates following five years of construction and multiple delays.
Made up of Disneyland, Disneytown, Wishing Star Park and two hotels, it covers 3.9 square kilometers.
According to Disney officials, it's the brand's biggest international park and utilizes never before seen technology. But we aren't just going to take their word for it.
To find out what visitors can expect – and how the park stacks up to its global Disney counterparts, we went to Stefan Zwanzger – better known as the Theme Park Guy.
He's visited 332 parks in 142 countries. So we knew he wasn't going to miss out on this one.
Zwanzger was lucky enough to get a sneak preview of the new park in Shanghai before the official opening date.
CNN: What's your overall impression?
Zwanzger: I have witnessed the rise of Disneyland in the eastern Shanghai suburbs from day one, and the change that has happened there is staggering. It's like turning Nepal into Switzerland in a matter of years.
I think it's the most complete Disney park ever built in terms of attractions. They have many more rides than Hong Kong and Paris Disneyland had when they opened, it really is a big park with a good range of attraction offerings.
As for charm, I think there's less magic than at Hong Kong and Paris Disneyland.
You don't need Main Street and Disneyland Railroad at every park, you can come up with new ideas, but I don't think Mickey Avenue and the Gardens of Imagination in front of the castle are a great replacement.
But nevertheless, it's a very complete park, attraction-wise.
You have almost 10 major attractions to visit and queue for when you enter the park upon opening. That's very unusual. It's really huge.
I really felt Main Street was missing. They have replaced it with a much-smaller Mickey Avenue, but it doesn't provide that special Main Street outlook on the castle.
The castle is not very magic. It's big, but it's not magic compared to for example Paris Disneyland's castle.
What are some of the standout attractions?
One ride that's particularly amazing is the new Pirates of the Caribbean. There are a few things that remind you of the original but the technology that's employed there has never been seen before. Even if you've been on all the rides in the world, Pirates is going to blow you away.
The animatronics, the projections, I think every Disney fan will love it. It's actually worth flying to Shanghai just for this particular ride.
Tron coaster at Tomorrowland is a very nice ride, as well. Other than those two, you will find many old ride concepts that have been reinvented, redefined, remade.
Any criticisms of the park?
First look at Shanghai Disneyland
You don't have to, and you shouldn't build the exact same park all the time, but when you get rid of Main Street and Disneyland Railroad, you've got to replace it with something better. And unfortunately, the tiny ToonTown-style Mickey Avenue followed by the "Gardens of Imagination" park in front of the castle are much less magic than the original.
The park is not as charming as other Disney properties.
Shanghai Disney doesn't have any of the little romantic corners you have in other Disney parks. So you literally walk some five minutes past picnic areas to see the next attraction or building. It's a very huge, spread out park with lots of empty space and large walkways.
But I don't really think they had much choice as it could have been dangerous to work with density and narrow alleyways at that park.
You don't want to have a stampede at Shanghai Disneyland. Otherwise, the attractions are great.
Will foreigners have any cultural or language barriers?
It's maybe 85% Disney and 15% "distinctly Chinese." Any foreigner can come and have a good time.
How many days do you need to fully see the park?
A lot of theme parks have risen in mainland China in the past 10 years. I've been to many of them and they have solid roller coasters and rides, nice exterior designs — many are Disney copies, very few are not — but there's really nothing that comes close to Shanghai Disneyland.
Nothing compares to Disney when it comes to attention to detail.
What mainland Chinese visitors will experience is unlike anything they have seen before, unless they traveled internationally, so I expect huge crowds for a long time.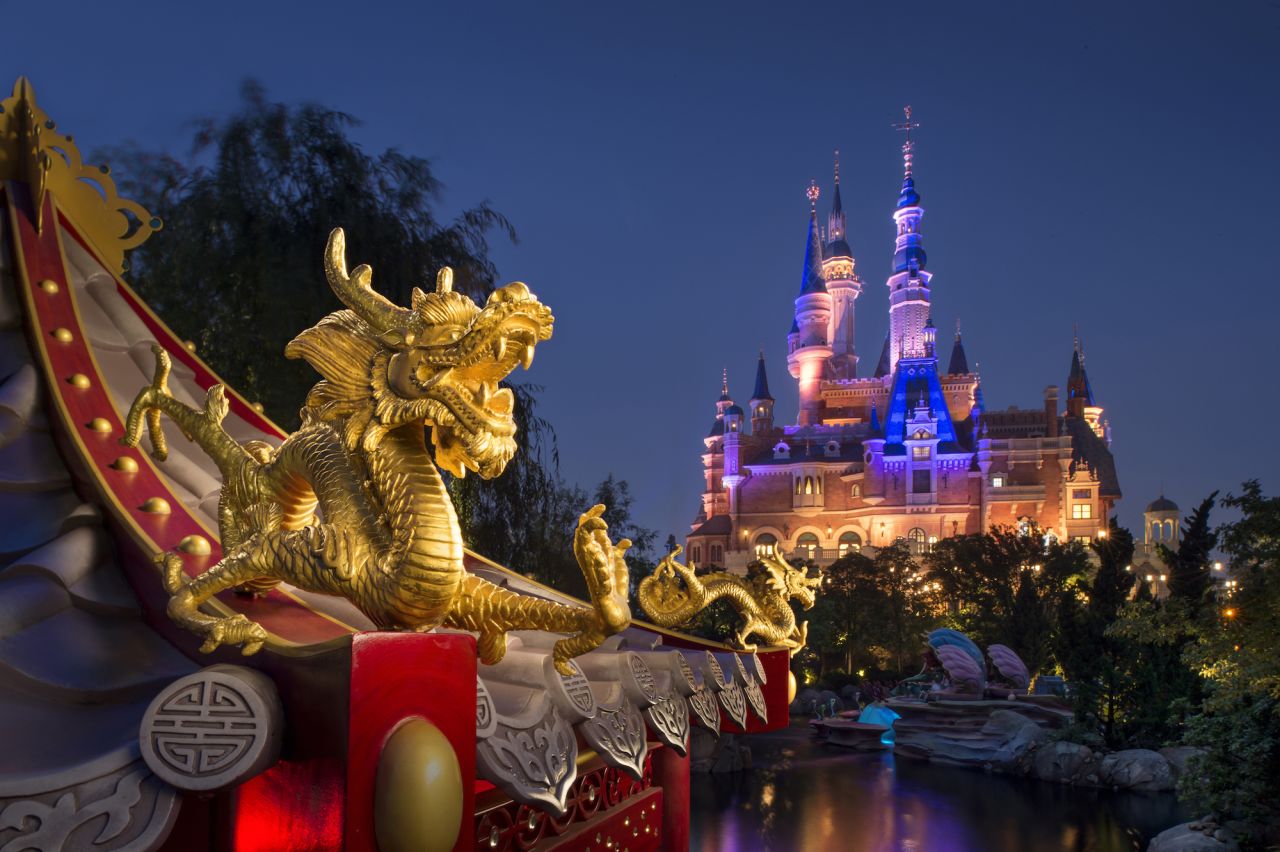 It's a great Disney park that's worth a visit but the queues are extremely long.
Even during the trial period they were long. And I don't see it getting less any time soon. I suggest because of the amount of attractions to plan for at least two days, maybe three. You really need time for this park.
How does it compare with other Disney parks?
I think Hong Kong Disneyland is much more magical and beautiful, but then Shanghai Disney is much more complete when it comes to the attractions.
They actually complement each other quite well.
When Hong Kong Disneyland opened in 2005, there was almost nothing to ride. Shanghai is the opposite; there is plenty to do.
In my opinion the best Disney theme park in the world is still DisneySea in Tokyo and the most "magic" Magic Kingdom continues to be Disneyland Paris.