You can't visit Siem Reap and not see Angkor Wat. But you should not neglect the other parts of town, which do add to the charm and allure of this historical part of Cambodia.
From jungle adventures to vibrant culture to great nightlife, here are 10 of Siem Reap's essential experiences besides the famous temples:
1. Visit the Angkor temples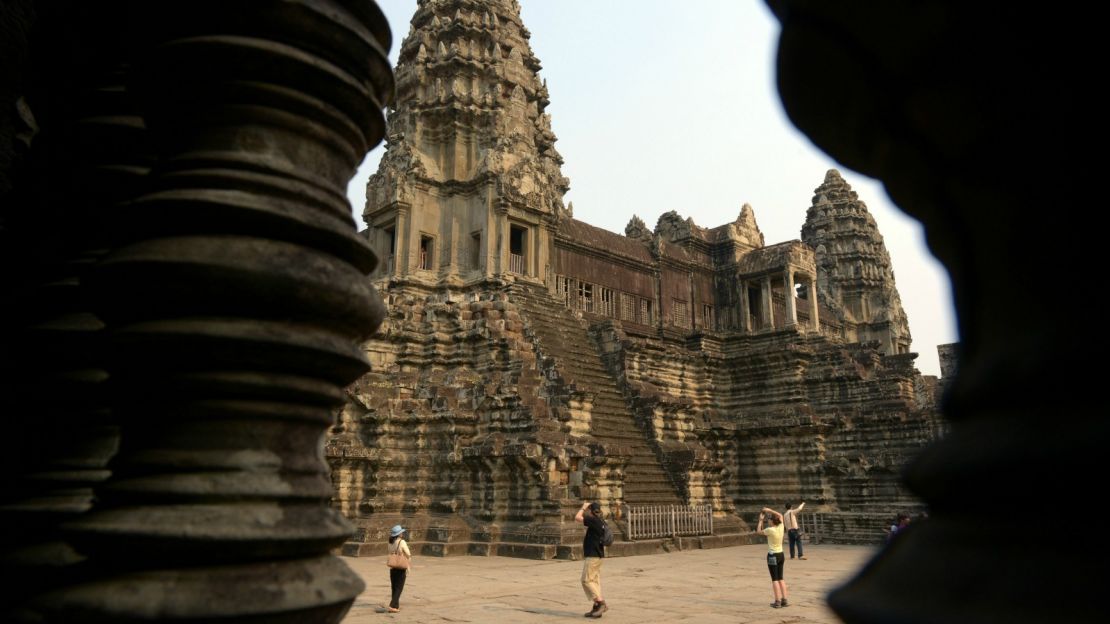 The temples are what everyone's here for, and Angkor doesn't disappoint. Whether you're a hardcore shutterbug or just want to see the temples at their best, a photography tour will make sure you don't miss the hidden highlights. The best time for photos is sunrise – go in April to see the sun crest the horizon immediately behind the main shrine's dome and to maximize your chances of a haze-free day.
Or, if you don't mind sweating, rent a White Bicycle at any of the stands in town (your $2 daily rental fee helps support local NGOs) and spend the day seeing the main temple circuit – Angkor Wat, Angkor Thom and Ta Prohm – at your own pace. Either option gives you plenty of time to see the big three, any smaller temples that catch your eye, and still make it to Phnom Bakeng for the best sunset views.
Go early to snag a spot, and be sure to make it up before access to the temple-top viewing area closes at 5:30 p.m. Grab a pate sandwich from any of the roadside vendors and picnic while you wait for the evening show.
Peace of Angkor Tours; +855 92 87 47 85; info@peaceofangkor.com
White Bicycles; +855 92 332 730
Angkor Wat travel tips: Expert advice on visiting Cambodia's ancient ruins
2. Visit the other temples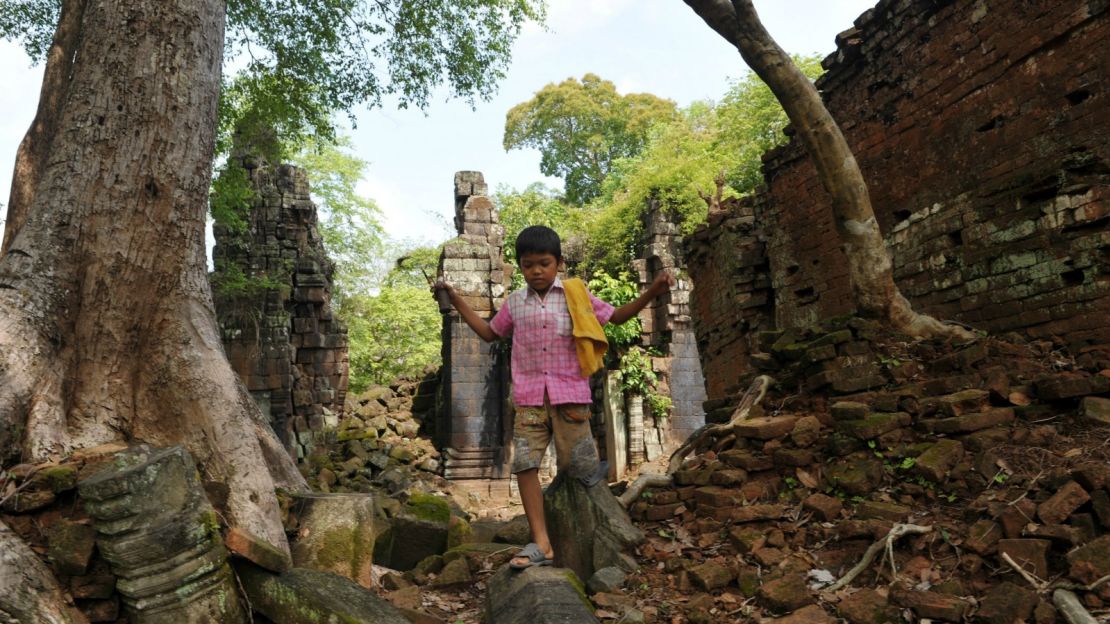 Siem Reap has more than just Angkor Wat when it comes to temples. If you fancy yourself as a Cambodian Indiana Jones, visit Beng Mealea, where you can see what the temples would look like if left to nature. Full-day tours typically combine with a trip to Koh Ker, an ancient capital city, or stop at Banteay Srey 2, a rarely visited temple and working monastery where you can hear monks chanting.
If you're after a taste of the "real" Cambodia, sign up for a tour of the Tonle Sap fishing villages, where you can see traditional stilt architecture, floating rice paddies and talk to local fishermen who might invite you home for a very freshly caught lunch.
It's worth the extra time to venture farther afield – the nearest village, Chong Khneas, is swamped with tourists and feels like a human zoo. To make it a full day, choose a tour that also visits the bird sanctuary or any of several nearby NGO projects.
Beyond Unique Escapes (+855 63 969 269) offers tours of the main temples, remote temples, Tonle Sap Lake and more.
Osmose Tours (+855 12 832 812) organizes tours of Tonle Sap Lake villages, the Prek Toal bird sanctuary and local NGO projects.
3. Hire a tuk-tuk tour guide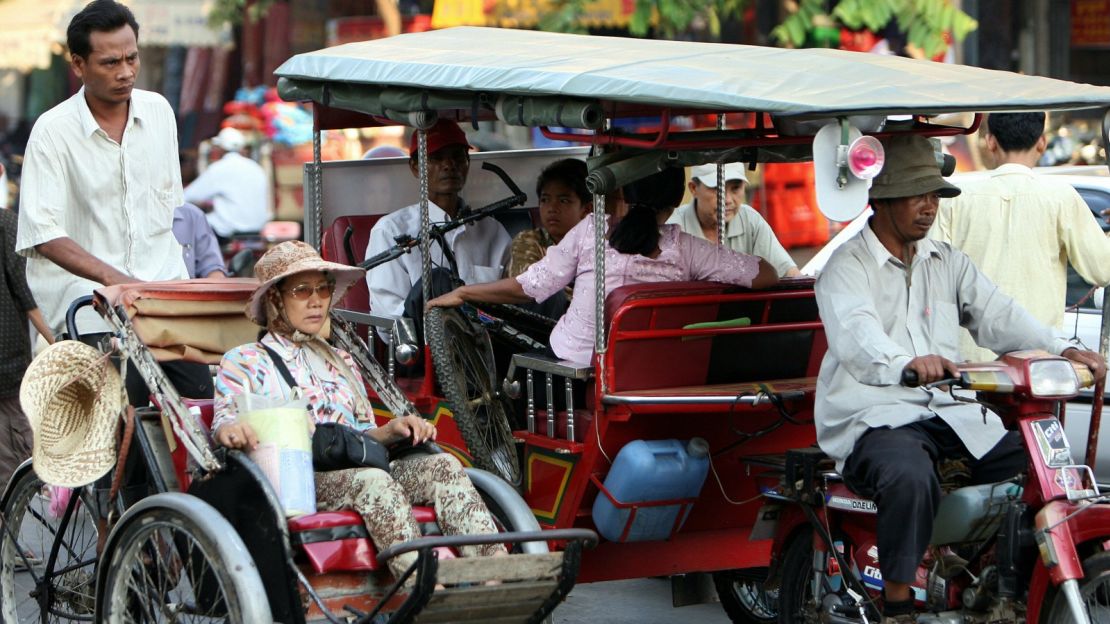 Even tuk-tuk fans will quickly understand why every market stall offers T-shirts emblazoned with: "No tuk-tuk. Not today. Not tomorrow," but don't let the aggressive hawkers intimidate you into missing out on a quintessentially Cambodian ride.
Tuk-tuks are the local taxis, and the easiest way to get around Siem Reap. You can get anywhere in the main city for $2, while good negotiators should be able to talk drivers down to a dollar. Tip the driver well and you'll have a friend for life, plus an eager tour guide who will show you the best of Siem Reap. Bonus points if you can find the "VIP Batman" tuk-tuk.
Tuk-tuk tour guides:
Angkor Wat Tuk Tuk Tours: +855 92 465-282
Siem Reap Tuk Tuk Driver: +855 012454183
Both offer tours of Angkor's small circuit temples for $15 but can arrange tours anywhere in the area.
Within the city:
You can find a tuk-tuk for quick trips in Siem Reap anywhere. Be sure to negotiate a price up front, most trips within the city are $1-3.
4. Eat bugs at the Old Market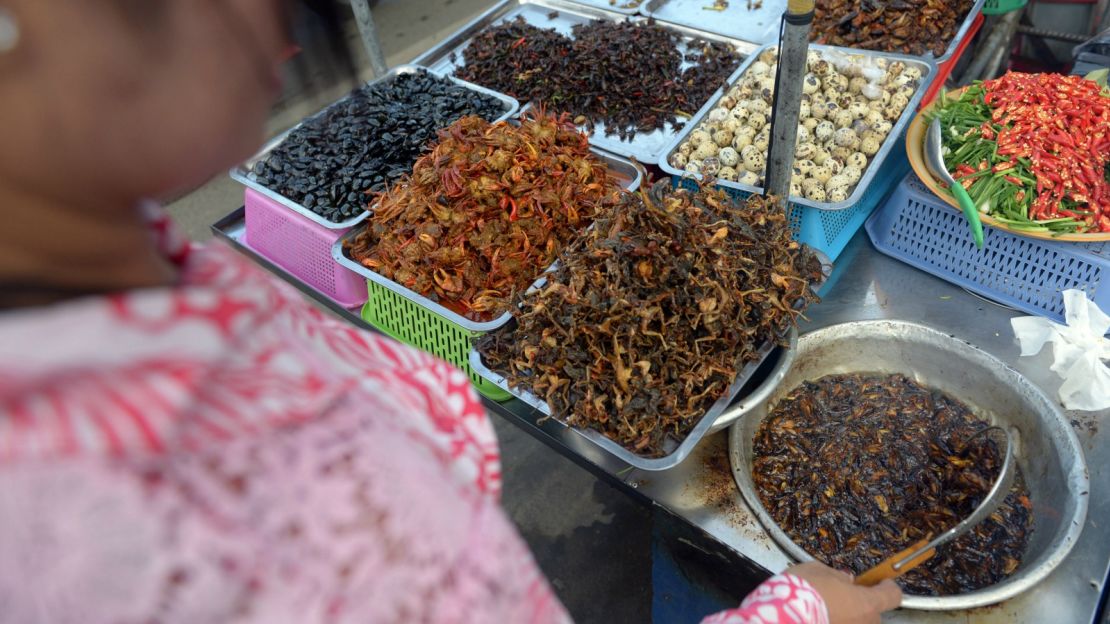 At Phsar Chas, the Old Market, you can get a feel for a real Cambodian market. Baskets of spices, multicolored arrays of fresh produce, crispy fried tarantulas and meats from octopus to chicken feet create a bizarre foodie circus.
If you're looking for something a little tamer, there are hawkers selling fried banana kebabs, roasted corn on the cob, or banana-chocolate pancakes (the vendor at the corner closest to Warehouse has a loyal following). If you're too busy temple-touring during the day, you can still get the market experience at the Angkor Night Market.
Old Market Area; 5 a.m.–6 p.m. for most vendors, between Street 9, Street 11, 2 Thmou St. and Pokombor Avenue
Angkor Night Market; 4 p.m.–12 a.m.; Old Market Area; +855 92 654 315
What it's like to cook and eat a tarantula
5. Get a fishy foot massage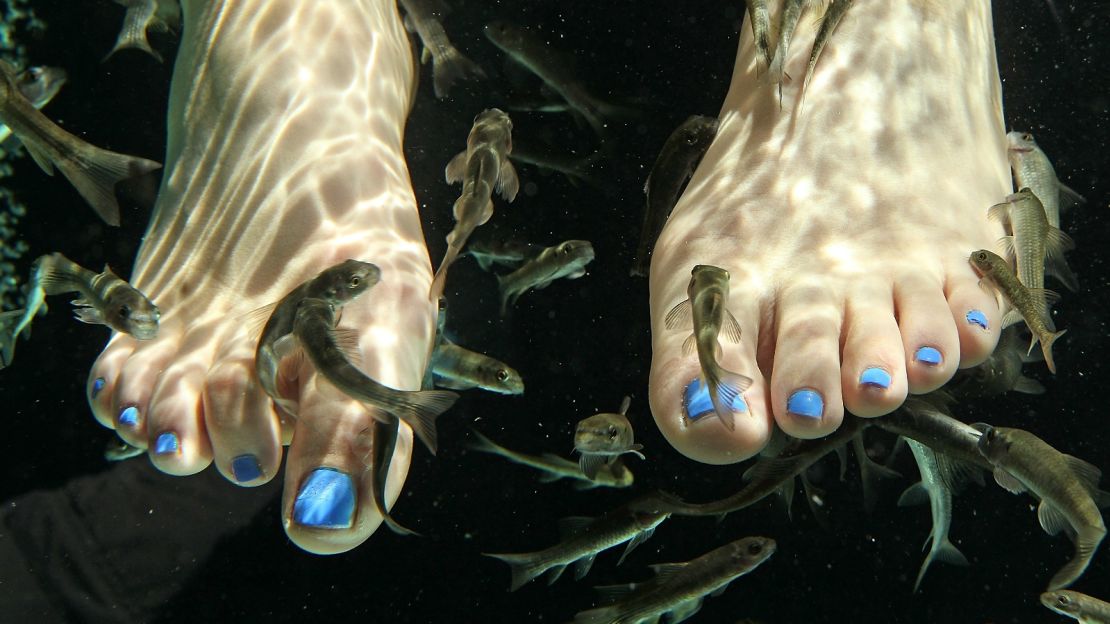 After a long day of temple-trekking, give your worn-out feet a little TLC to prepare for the next day's adventures. Spas offering reflexology, massages and more can be found at any hotel, but the independent Frangipani also gets consistently high marks and Spa Indochine's traditional treatments are freshly prepared with local ingredients each day.
If you're not looking to splurge, the area around Pub Street is lined with dozens of shops. A half-hour reflexology treatment runs about $5, or try a "fish massage" – tiny fish will nibble dead skin from your toes. The going rate is $1 for 15 minutes or $3 for 20 minutes and a can of Angkor.
Frangipani Spa; +855 12 9820 062
6. People-watch on Pub Street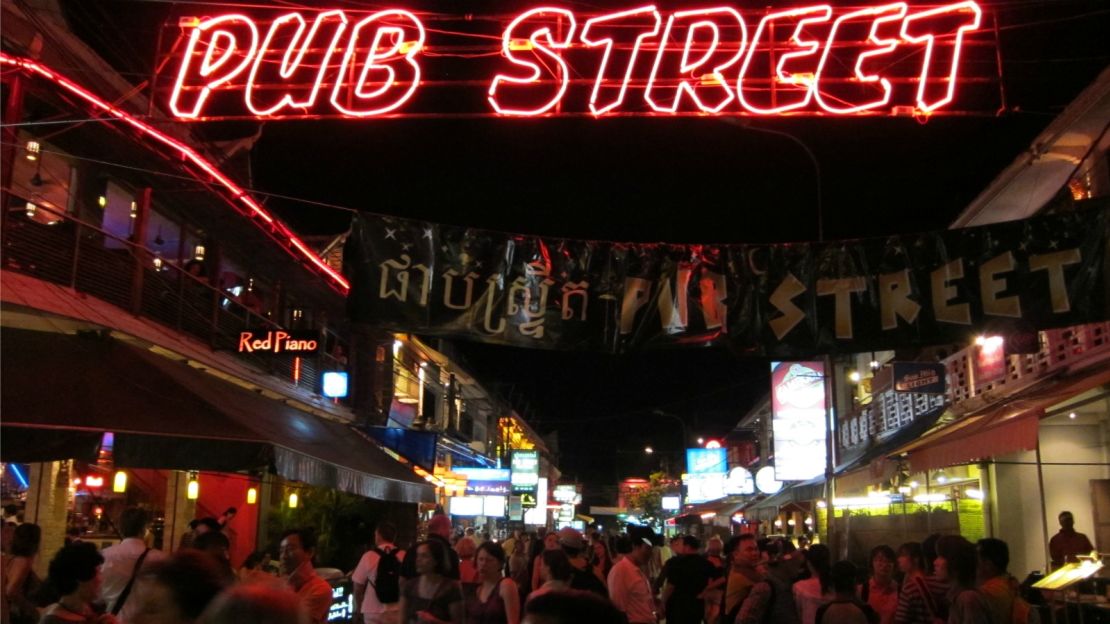 Pub Street is Siem Reap's party hub, so grab a drink (or a scoop of Siem Reap's best ice cream at Blue Pumpkin) and soak it all up.
Start your evening at Red Piano, on the corner. The French cuisine is good, but it's best known as Angelina Jolie's haunt while filming "Tomb Raider." Try her favorite cocktail – Cointreau, lime and tonic – now named for the movie, and if you're the lucky 10th buyer, it's on the house.
Continue down the road to find a spot for dinner. All the restaurants offer reasonably priced Western and local food, but Soup Dragon's eponymous fare always brings a crowd, and just two doors down is Angkor What? bar. Inscriptions on the walls and tables attest to this old favorite's popularity, and it's always one of the last to close.
If you're not quite digging the backpacker vibe, duck down a small side street in search of Miss Wong, a classy cocktail bar that will transport you back to 1930s Shanghai and a good refuge from the madness one street over.
Angkor What?: Pub Street, Siem Reap; +855 12 490 755
Blue Pumpkin: Sivatha Rd, Krong Siem Reap, Cambodia; +855 63 968 898
Miss Wong: The Lane, Siem Reap; +855 92 428 332
Red Piano: 341 Mondol 1, Siem Reap; +855 92 477 730
Soup Dragon 369 Street 08, Krong Siem Reap; +855 12 731 152
7. Watch a traditional Apsara dance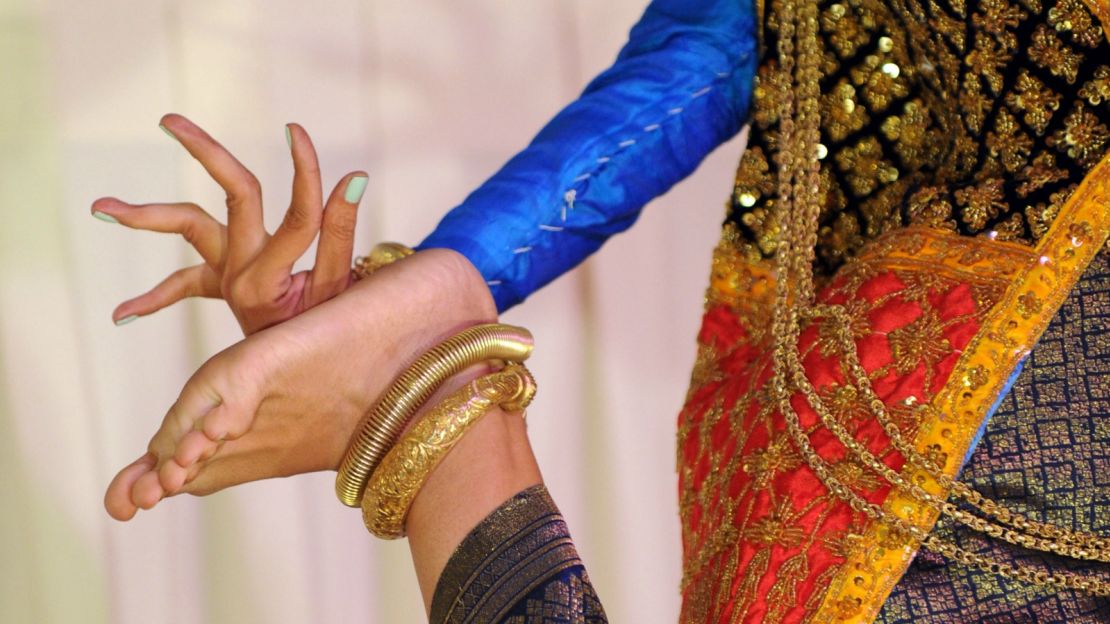 If your taste in nightlife is a little more highbrow than Pub Street's manic antics, get a look at more traditional Cambodian culture with a Khmer dance show named for the "heavenly dancers" adorning the Angkor temples. Most tourists opt for a dinner and performance combo offered at any of a number of local hotels and restaurants, but get a recommendation as cost and quality vary widely.
Apsara Terrace at the Raffles Grand Hotel D'Angkor is known for its impressive classical dance and martial arts performances and delectable barbecue buffet on Monday, Wednesday and Friday but be prepared for fine dining prices.
Angkor Village Hotel's Apsara Theater offers a more reasonable dinner show every day at 8 p.m., but it's relatively pricey with average sights and tastes.
If you want the culture without blowing your budget, Temple Balcony offers a free Apsara performance. You'll have to buy a mediocre dinner, but sometimes you get what you pay for.
Apsara Terrace, Raffles Grand Hotel D'Angkor; 1 Vithei Charles De Gaulle Khum Svay Dang Kum, Siem Reap; +855 63 963 888
Apsara Theater, Angkor Village Hotel; Wat Bo Road, Siem Reap; +855 63 963 361
8. Give back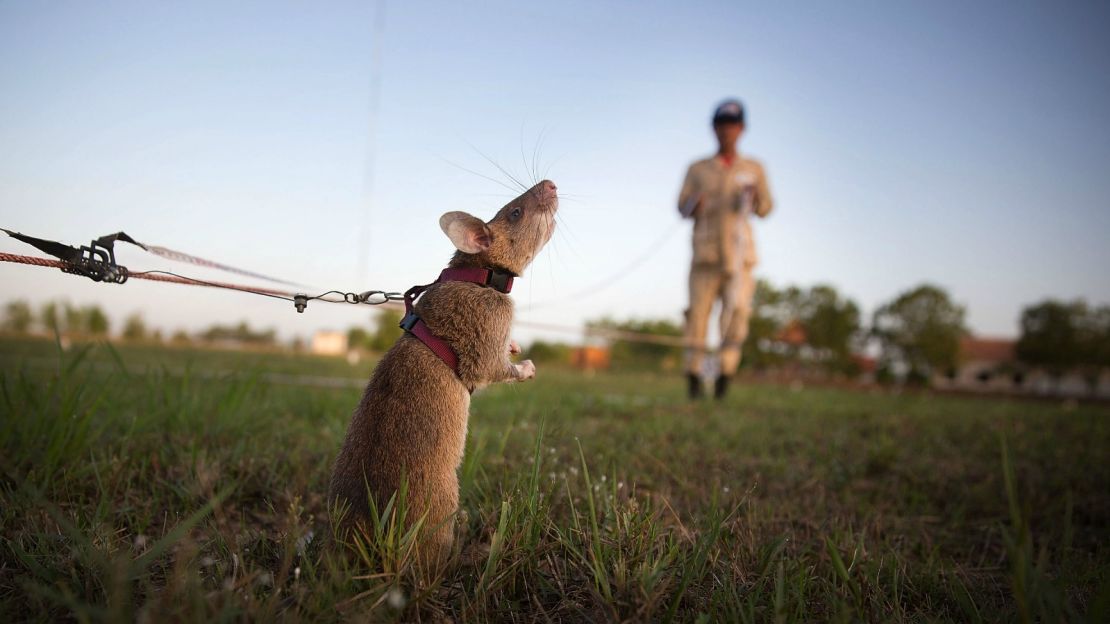 Responsible tourism is a Siem Reap buzzword, and the many NGOs who have set up shop make getting involved easy.
Get in touch with the folks at ConCERT Cambodia, who can connect you with any of Siem Reap's organizations and help you choose an activity that fits with your interests and schedule. The bitter legacy of almost three decades of war continues to dog Cambodia; the country is estimated to still be sown with more than four million landmines and has an estimated 40,000 amputees.
One organization doing important work is the Cambodian Mine Action Center (CMAC) (working with the Belgian NGO APOPO), which has recently begun testing the feasibility of using large mine detection rats from Tanzania to help clear fields of mines and unexploded ordnance.
ConCERT Cambodia; +855 63 963-511
Cambodian Mine Action Centre; +855-23-995 437
9. Take a Khmer cooking class
If you're hooked on Cambodia's delicious curries, take a traditional cooking class and you'll be able to satisfy your cravings after leaving Siem Reap.
Khmer chef instructors will guide you through local markets and identify all the mysterious ingredients you'll need to create your culinary masterpiece. Then don your apron and chef's hat and prepare two dishes of your choice at Le Tigre de Papier. The fish amok, Camboia's national dish, is a must try, as are the green mango salad and fresh spring rolls – plus a sticky rice dessert. You can buy a cookbook whose proceeds support a local NGO.
Cooks 'N Tuk Tuks; 113 Mondul 111 Phoum Treang, Siem Reap; +855 63 963 400
Le Tigre de Papier; On Pub Street, Siem Reap; +855 12 265 811

10. Find the perfect souvenir