When Gurpreet Singh and other members of the Sikh community in Riverside, California, started to organize efforts to provide food assistance in the early days of the coronavirus pandemic, Singh figured it would simply be a variation on the work the Riverside Gurdwara had been doing for years.
"When the pandemic came along," Singh told CNN, "the Sikh temples were shutting down, and that didn't seem right. At times of dire need, you don't close down, you open up.
Worldwide, Sikh temples, also known as Gurdwaras, offer free meals to anyone who shows up. Known as Langar, it's a tenet of faith and a key part of the Sikh religion, which emphasizes a concept of selfless service to the community at large.
In the pre-pandemic days, the Riverside Gurdwara was used to providing 800 to 1,000 meals each Sunday, its busiest day, Singh said. So the community, unable to gather in large groups inside the temple because of pandemic restrictions, decided to serve food out front — Langar-by-drive-through.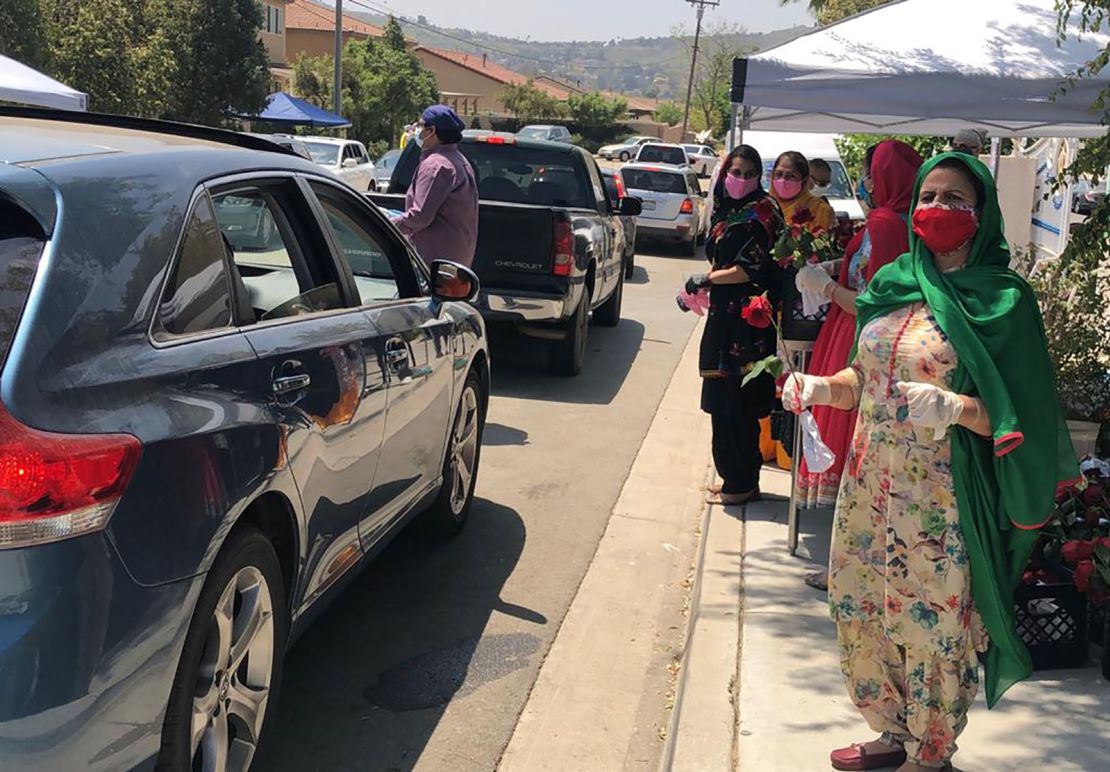 "We thought, 'we'll run it two or three days a week – good deed done, pat on the back,'" Singh said. Within the first week, however, "the lines got crazy."
Singh said he quickly realized the scope of the problem.
"Hunger has no days off," he said, "so there's no way we can serve less often than every day."
On the busiest days, Singh said, the line of cars can reach two or three miles long.
Selfless service
As an organized religion, Sikhism is relatively new.
Founded some 500 years ago in the Punjab region of India, the faith has some 30 million adherents, making it the fifth largest religion worldwide. Conservative estimates place the number of Sikhs in the United States at just over half a million.
Among the principles of the Sikh faith is Seva – "basically, 'selfless service,'" explained Vaneet Singh, a member of the Sikh community in Memphis, Tennessee. "It's so engrained in our faith, it's everywhere." (The Singh surname is a traditional and common one for Sikh men.)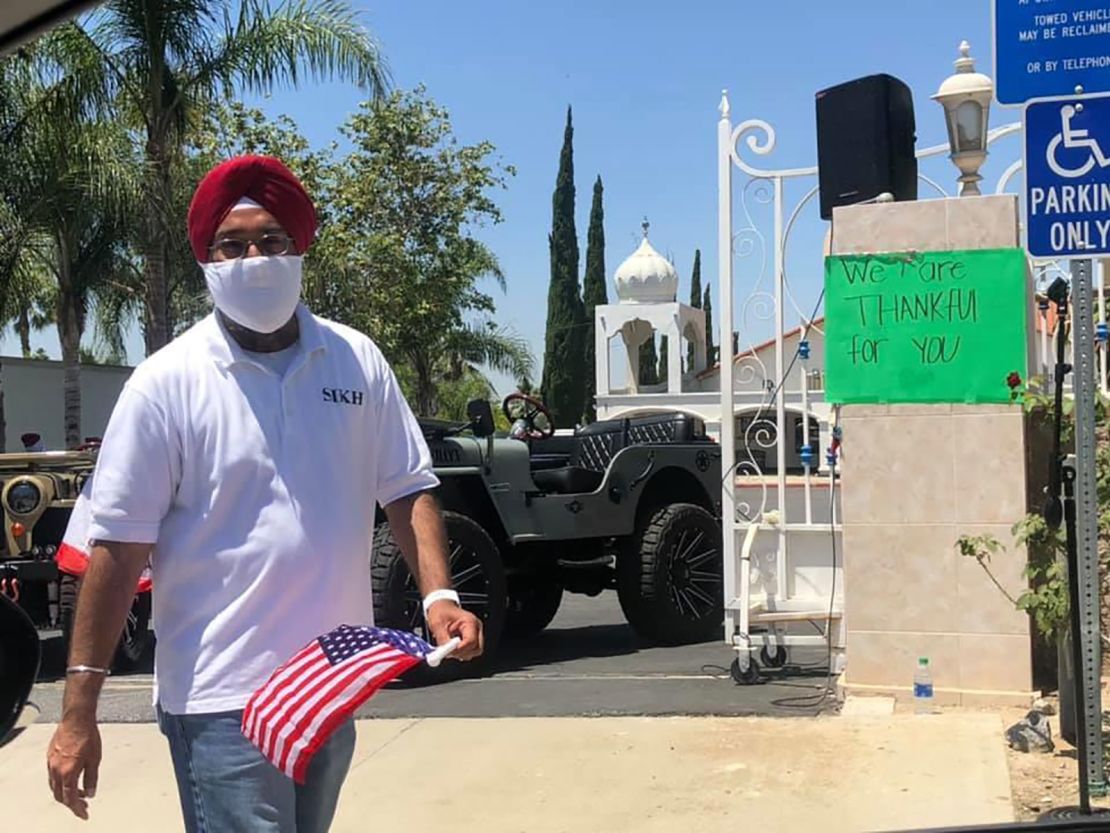 "We believe that to serve others, to help others, is a key to who we are," he said.
Perhaps the most visible example of Seva to a non-Sikh, is Langar — the practice of a free community kitchen based in a Sikh temple and open to all.
"The concept of the common kitchen is you sit together on the floor and eat together — you are all equal in God's place," Singh said.
But as the coronavirus pandemic sweeps the nation and a jumble of restrictions, shutdowns and distancing precautions has kept the Sikhs from inviting their neighbors in, several communities have found new ways to break bread.
It's an act of service that, in the face of massive need and fear of infection, has required commitment, devotion and careful planning.
Memphis: Providing for essential workers
The Mid-South Sikh Sabha, on the outskirts of Memphis, is the only Gurdwara for 100 miles in any direction, Singh said. The community is small, no more than 300 peopl