Sign up for Unlocking the World, CNN Travel's weekly newsletter. Get news about destinations opening, inspiration for future adventures, plus the latest in aviation, food and drink, where to stay and other travel developments.
Those dramatic viewing platforms atop skyscrapers have been quite the rage for a long time now. But for thrill-seekers who want to do more than stand and gawk, there's something new on the horizon.
And that's ice skating. Yep – you can have your view and glide around, too.
Edge at Hudson Yards, the highest outdoor sky deck in the Western Hemisphere, is opening up an ice skating rink on Tuesday.
A 1,024 square foot rink has been placed in the indoor portion of the sky deck, but skaters will still be able to take in the New York City skyline as they make their way around the rink.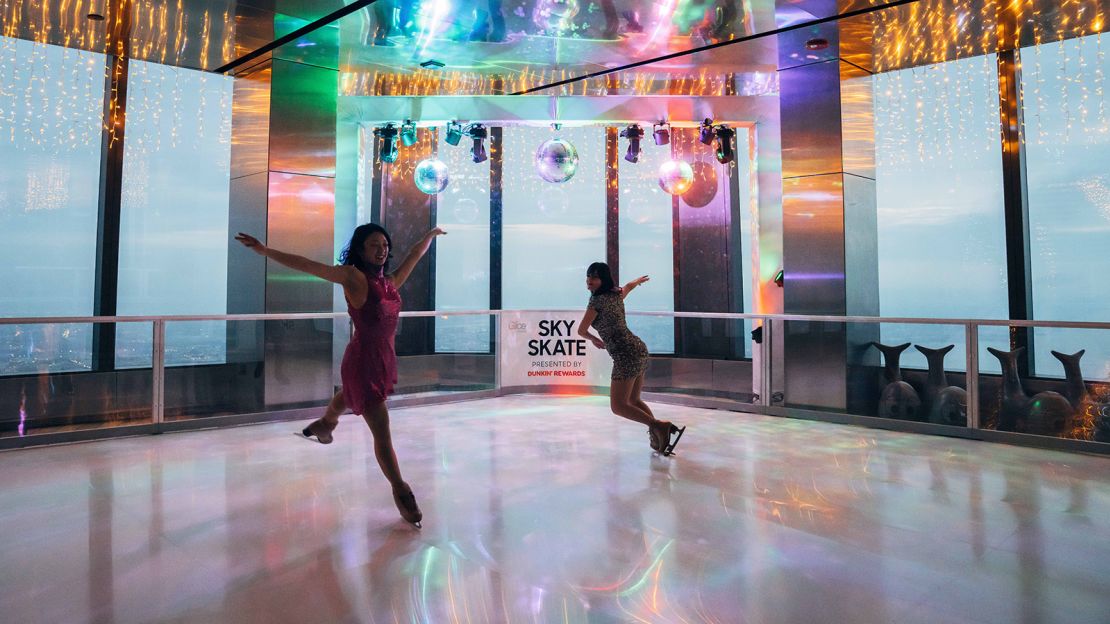 Edge offers 360-degree views of New York City and is 1,131 feet (345 meters) high. It extends out 65 feet (20 meters) from the 100th floor of 30 Hudson Yards.
What's under the skates will not be your customary rink of frozen H2O. Instead, Hudson Yards is using something called Glice, which is synthetic and uses no electricity.
For tickets, click here. Visitors can reserve a spot on the ice for 30-minute blocks daily from 10 a.m. to 10 p.m. Tickets include skate rentals as well as entry to Edge.
The rink will be in operation until March 14.
Top image: The skating rink is in the indoor portion of the Edge at Hudson Yards sky deck. (Courtesy Related-Oxford)