Story highlights
Slovenia calls itself the New Zealand of Europe due to its amazing landscape contrasts
Attractions include the Skocjan Caves, Lake Bled and Triglav National Park
Even among seasoned travelers, Slovenia is not a country whose name is hugely familiar.
It's part of the charm of traveling this pocket dynamo located between Italy, Croatia, Hungary and Austria: visitors frequently get the impression they're the first to discover it.
That could all change thanks to a recent claim to fame – Slovenia gave the world Melania Trump, the next First Lady of the United States.
Not that it needs the Trump connection to pull in visitors.
Neither Balkan, Mediterranean, nor Alpine, Slovenia is more a cocktail of all three, served with its own distinct twist.
Nowhere in the country is more than three hours drive from anywhere else, yet this compact destination boasts a frankly ridiculous diversity in landscapes.
There's a reason they call themselves the New Zealand of Europe.
The culture and cuisine is as rich and varied as the photo ops, with a largely English-speaking population that's more than happy to engage visitors in conversation.
Here's a look at some of its most beautiful locations and reasons why this may just be the best destination you know almost nothing about.
Ljubljana
The starting point for most visits, Slovenia's capital Ljubljana is a picture-postcard pretty city of only 300,000 people.
It's also The European Green Capital for 2016, thanks in part to its wise decision to ban cars from most of the city center, meaning everything can be seen on bike or by foot.
Most paths lead to the "triple bridge" across the Ljubljanica river, while cafés, bars, galleries and boutiques line the waterside as it winds through town.
In summer, locals, students and visitors alike make the most of the late evening sunshine. As capital cities go, they don't get much more laid back.
READ: 10 reasons to visit Slovenia
Skocjan Caves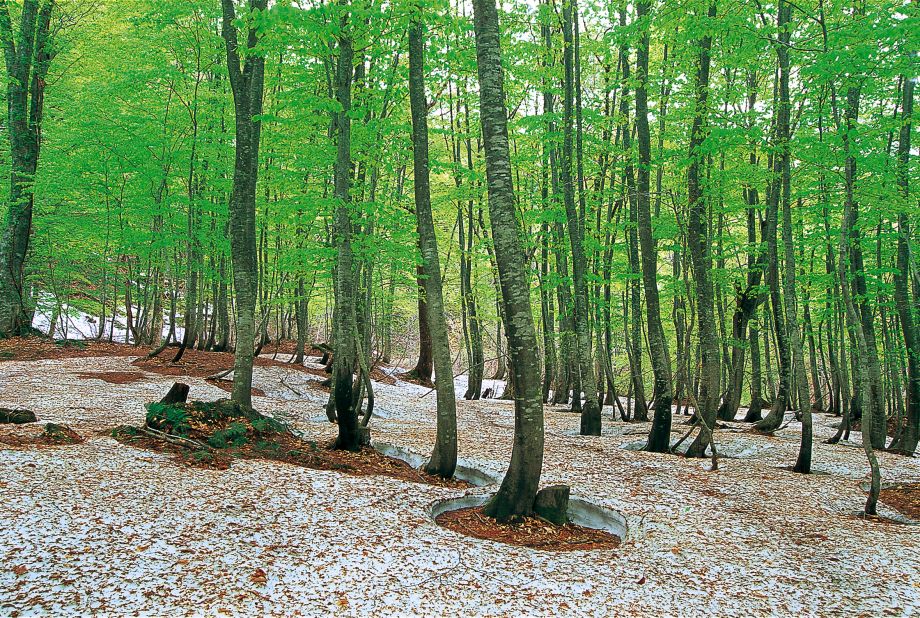 12 incredible UNESCO sites you've probably never heard of
For a country less than one sixth the size of Pennsylvania, the natural world has been particularly kind to Slovenia.
It's not only above ground that the scenery stops people in their tracks.
The limestone Skocjan Caves are Europe's largest underground gorge, a UNESCO World Heritage site with more than six kilometers of underground lakes, waterfalls and natural bridges.
The Martel Chamber alone is more than two million cubic meters in volume, while the "giants" in the Great Chamber are an astonishing collection of stalagmites and stalactites. For otherworldly beauty, they take some beating.
READ: 12 incredible UNESCO sites you've probably never heard of
Going green
With more than 60% of the country covered by forest, there's no shortage of greenery, but the woodlands are also home to mind-blowing diversity.
Fast fact: there are eight indigenous trees found in Finland – but more than 80 in Slovenia.
Some of these forests are home to the country's 700 or so wild bears, one of Europe's highest populations.
To get there, 10,000 kilometers of hiking trails criss-cross the country. There are also more than 80 natural thermal springs on hand to soothe aching feet.
MORE: The best historic hotels of 2016 are …
Bled
Barely an hour's drive from Ljubljana – as are most places – is the impossibly beautiful Lake Bled.
The 11th-century Bled Castle clings to vertiginous cliffs flanked by the snow-capped peaks of the Julian Alps, but the real show-stopper is the Romanesque tower and church on the rock in the middle of the emerald-green lake.
Access to t