Editor's Note: Sign up for Unlocking the World, CNN Travel's weekly newsletter. Get news about destinations opening and closing, inspiration for future adventures, plus the latest in aviation, food and drink, where to stay and other travel developments.
As yacht designers continue to push the envelope on the over-the-top superyachts that are being snatched up by the uber-rich, several ships in the Adriatic are taking a different tack by bumping up the luxury offerings on older ships at a lower price point.
And these charters aren't the only way to sail closer to the one-percenter lifestyle for less.
The Croatia-based superyacht Freedom began its life as a cabin cruiser, plying Croatia's postcard islands with 18 onboard cabins, accommodating up to 40 guests, that could be rented out individually for roughly $1,500 per person per week. With individual cabins for rent and meals often served onboard, cabin cruisers have long operated in Croatian waters as a popular alternative to cruise ships.
But after undergoing a $1.6 million refurbishment in early 2022 in the Croatian shipyard Radež, the 48-meter (158-foot) Freedom re-emerged on the docks of Split this summer as something much closer to a modern "superyacht" with just 11 cabins for a single group of up to 22 guests.
Space from former cabins was converted into an onboard massage suite, cinema and wellness area with a sauna and steam room.
And the four-deck ship also has a fitness room, a sun deck with a hot tub, a small plunge pool and bar. A fleet of water toys was brought onboard for guests, too, including an inflatable slide, electrical foil surfboard, inflatable kayaks, SUP, Seabob and water scooter. And 11 crew members serve guests.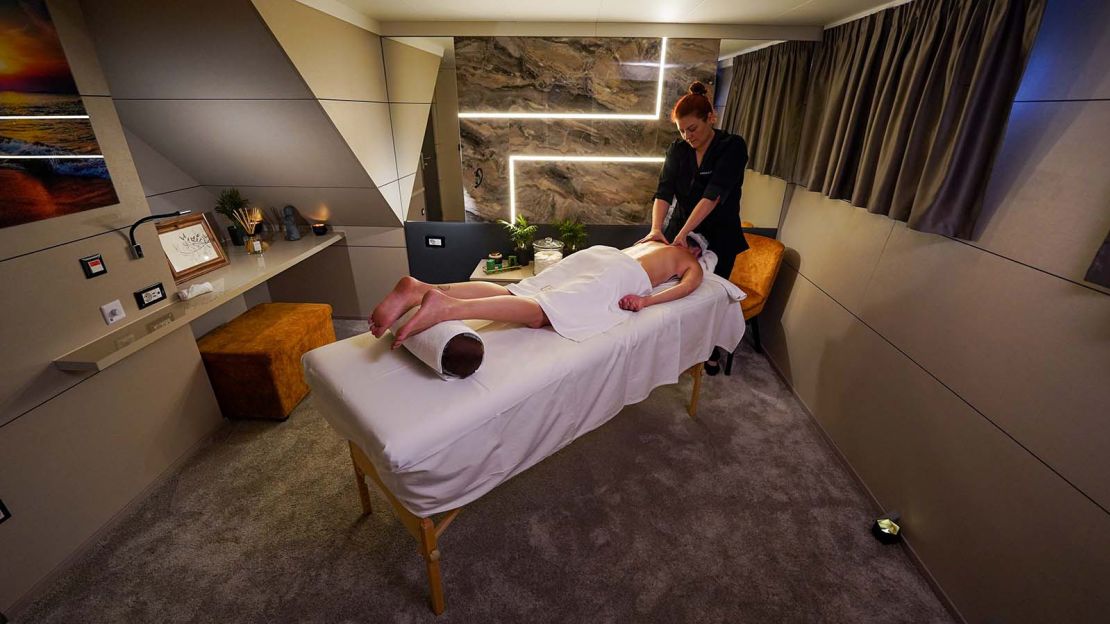 Introductory charter rates for Freedom's first superyacht season started at 80,000 euros (roughly $82,000) per week (without food and alcohol included, which adds about 30% to the overall price). Do the math and if you can gather 21 of your closest friends, you can sample the superyacht island-hopping lifestyle for less than what a week on some luxury cruise ships might cost you.
And Freedom isn't the only cabin cruiser in the Adriatic being remade.
Three more yachts offered by the same charter company are being completely refurbished for fully private charters by the 2023 season, says Mitja Mirtič, who runs the Slovenian-based charter agency Goolets, which books Freedom and other yachts in Croatia, Turkey and Greece among other locations.
Cruising the Adriatic coast is just one way to get a taste of the superyacht lifestyle without completely blowing your stockpiled vacation budget. Yachting experts have offered CNN Travel other ideas for travelers looking for something splashy but not stratospheric in terms of price.
But first, Freedom's latest venture.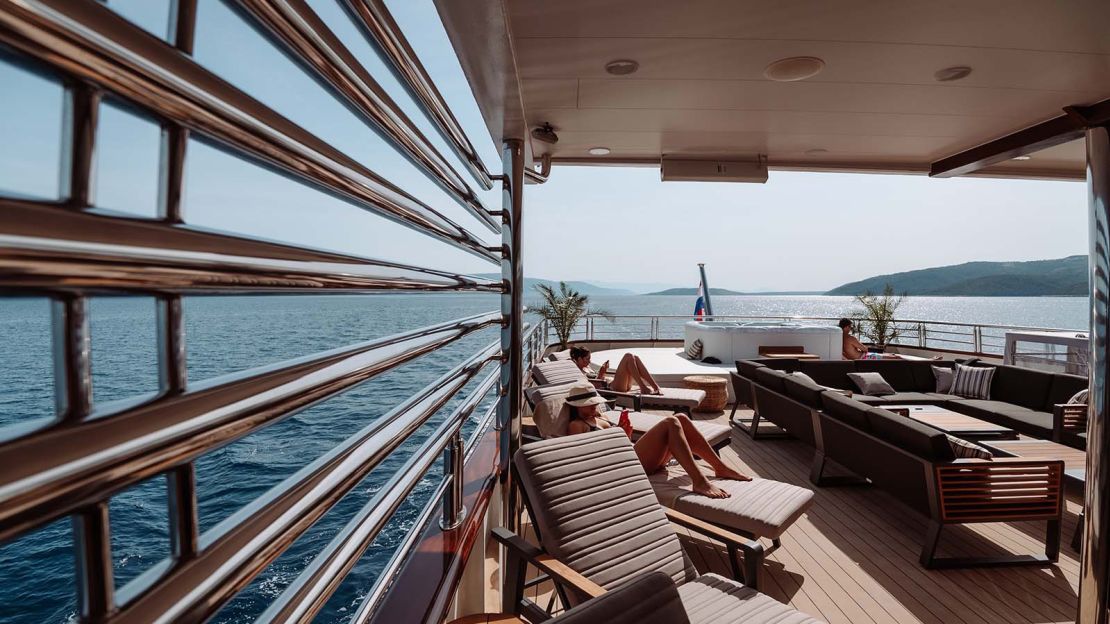 Yachting has been going full-throttle during the pandemic
Freedom's change from cabin cruiser to luxury charter took off immediately, says Mirtič, thanks in part to pandemic appetites.
As other travel businesses screeched to a halt, the yachting business kept going at full throttle in Croatia and elsewhere, Mirtič says. And owners of cabin cruisers in Croatia came to Goolets asking to be booked with private groups to accommodate people looking to social distance and travel with others in their bubbles.
And while Mirtič says he believes the trend of cabin cruisers leveling up to bring a more luxe experience to Croatia's waters would have happened eventually, the pandemic helped speed things up.