It's meant to fan your wanderlust – and maybe envy.
In one photo, an impeccably dressed lady with gorgeous hair and a toned, sun-kissed back holds your hand, leading you into the lush hills of the Philippines.
In the next, she's guiding you to a stunning turquoise pool in Morocco.
Such is the narrative of Moscow-based photographer Murad Osmann's "Follow Me To" Instagram account, which feeds its 4.1 million followers with images of the same pose shot against beautiful backdrops all over the world.
MORE: Beautiful scenes from Japan's most underrated region
And now, it's fodder for parody.
Forrest Lu, a 36-year-old interior designer from Taiwan, found himself with thousands of fans this week after photos of him gripped by the hair as he's dragged unceremoniously by his wife, Agnes Chien, went viral.
In another photo in the Facebook album, called "Honeymoon Hawaii," he's being pulled along by his nostrils.
"I wanted to take a picture of us holding hands like the 'Follow Me To' ones, but my wife (a mechanical procurement engineer) didn't want our pictures to look like other people's," Lu told CNN.
"So I said she could grab anything but my hand, and she just went for my hair and we took our first picture."
Their honeymoon snaps have since gathered thousands of Facebook "likes" and appeared on various Chinese-language lifestyle and news sites.
MORE: Journey to Ni'ihau, Hawaii's 'forbidden island' of diving
The originators
The photos are a comical antidote to Osmann's perfectly staged snaps.
Osmann co-founded the original "Follow Me To" series with his then girlfriend/now wife Nataly Osmann, the subject of his viral photos.
They've since inspired many others to recreate their own romantic moments under the #FollowMeTo hashtag.
The project began accidentally, in 2011, during a holiday in Barcelona when Nataly got frustrated with Murad, who was preoccupied with taking pictures of the city.
So they're normal, after all.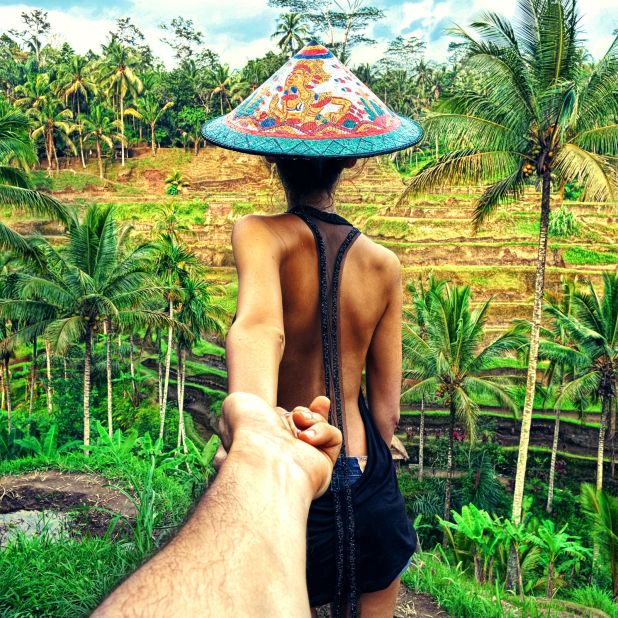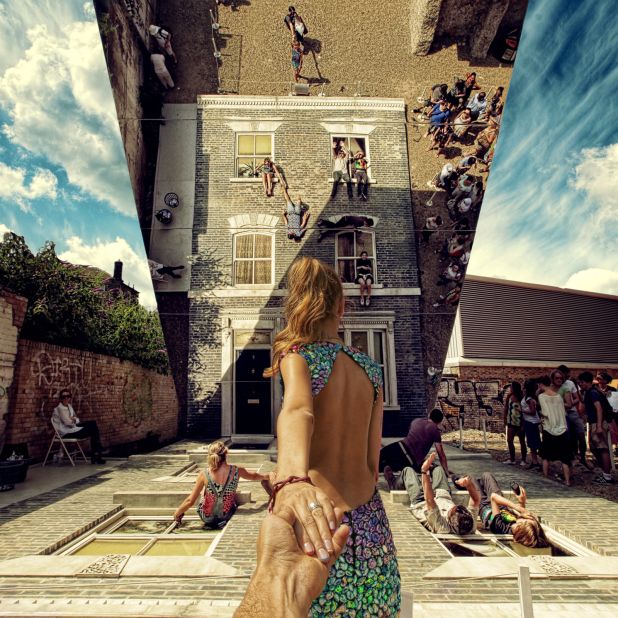 Viral 'Follow Me To' project comes to Hong Kong