Editor's Note: This CNN Travel series is, or was, sponsored by the country it highlights. CNN retains full editorial control over subject matter, reporting and frequency of the articles and videos within the sponsorship, in compliance with our policy.
Dubai could become a new center for sustainability and wellness, if developer URB gets its way. The Dubai-based firm has proposed a series of ambitious, environmentally focused designs to transform the emirate – including an indoor climate controlled "sustainable urban highway" stretching over 93 kilometers (58 miles).
If built, "The Loop" would be the "smartest" cycling and running infrastructure anywhere in the world, according to URB's CEO Baharash Bagherian. "The project aims to make Dubai the most connected city on Earth by foot or bike," he added.
The massive structure is designed to wrap around Dubai, providing a car-free "green corridor" filled with trees and plants for residents to walk or cycle around the city.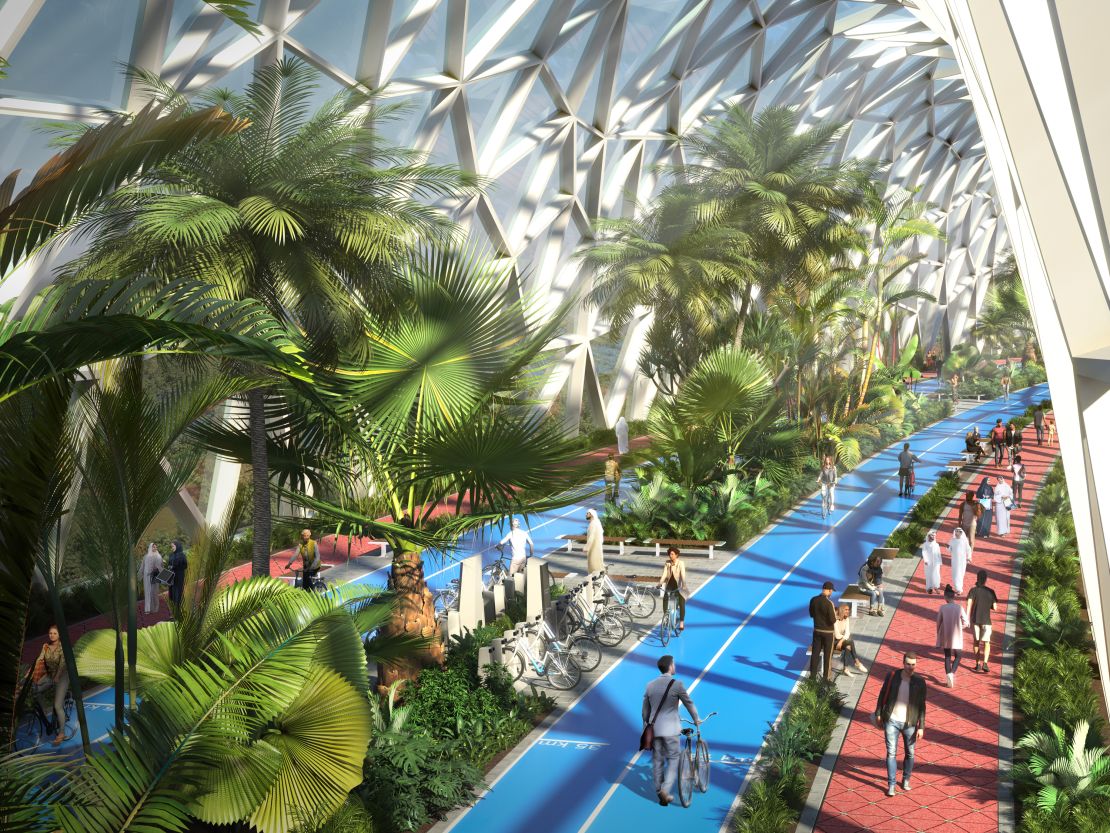 URB has also devised a huge agritourism project for Dubai's desert which it says could become a new benchmark for sustainable agriculture, environmental education and green tourism in the region, if it were built.
Separate from The Loop, the "Agri Hub" would cover roughly 40 hectares and host spaces for education and research, as well as eco-lodges, farm shops, and farm-to-table restaurants and cafes.
Bagherian says that a visit to the Agri Hub would help guests to understand and engage more in sustainable practices. "It will open people's minds," he says. "People may misunderstand agritourism. They think it's looking at farm equipment, looking at farms, and going to pick fruit. With this project we're trying to disrupt the agritourism model, so it benefits everyone. Whether you're a retailer, whether you're a farmer, especially if you're the consumer – there's something of a greener economy for everyone."
"Moving towards a greener economy"
Bagherian has previously led the designs for Phase 2 of "The Sustainable City" in Dubai and worked on similar green communities currently under construction in Yiti, Oman, and Yas Island in Abu Dhabi.
"The whole world is moving towards a greener economy," says Bagherian. "The strongest economies are going to be the ones who are able to transition towards sustainability at the earliest possible opportunity with projects like this."
The Agri Hub's snakelike structure would be formed of a huge steel canopy and paneled with pre-cast concrete, with the carbon cost offset by the operations of the site.
URB says the project aims to be zero-waste and on-site transport will be fossil-fuel-free. It would have its own biogas plant to generate energy from organic waste, while parts of the development would be partially underground, to keep buildings cool.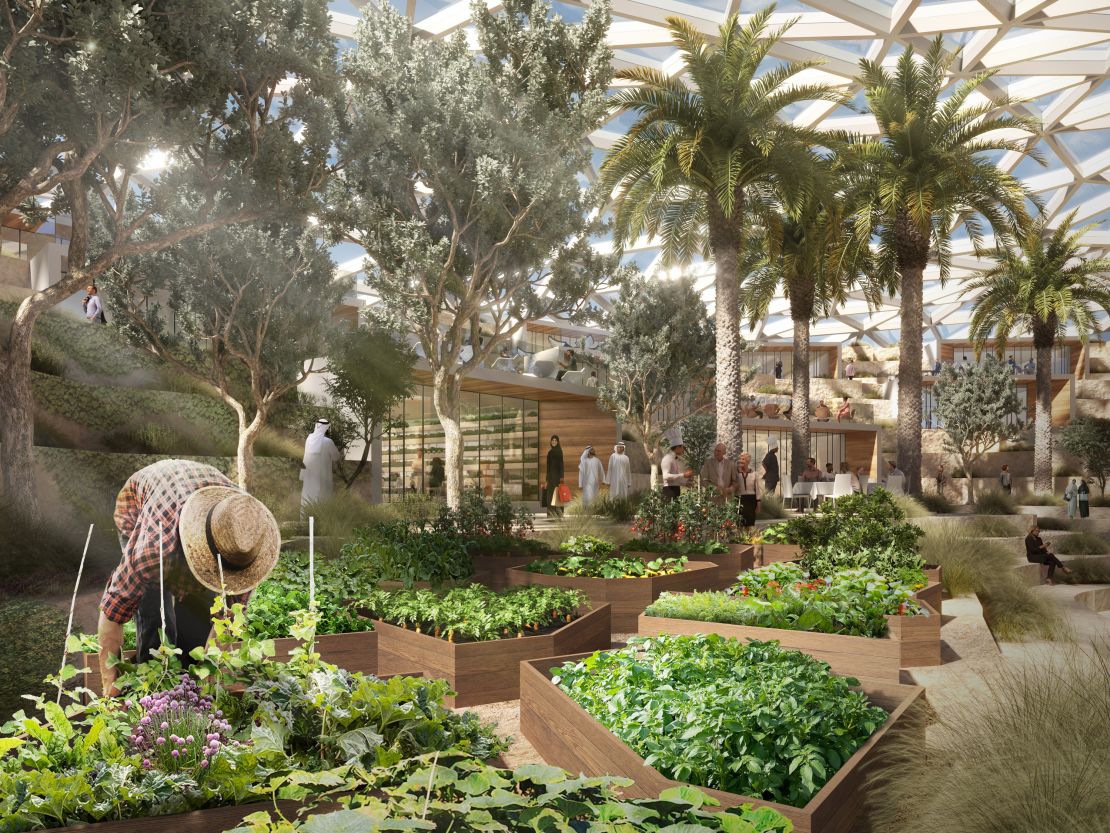 As fresh water is scarce in Dubai, the project is designed to feature bio-saline farming, where crops are grown in salty water, and use recycled gray water from the site to irrigate the public areas. These areas will feature drought-tolerant plants as well as rain gardens and bioretention areas that require no irrigation and create habitat for birds and insects.
Like The Loop, the Agri Hub is designed to use 100% recycled water for irrigation, and be entirely powered using kinetic energy.
URB says the projects will be funded by private investors and that it is currently undertaking feasibility studies to establish the best site for the development of the Agri Hub. Bagherian hopes construction of the Agri Hub will begin in 2024. The Loop, if commissioned, could be ready for Dubai's cyclists and runners by 2040.