Boise, the capital of Idaho, is becoming one of America's most interesting small cities.
It feels thoroughly Western, with long expanses of land in every direction, but the city's affordability has brought new residents from around the USA and the world.
The result: an up-and-coming mix of healthy restaurants, outdoorsy activities and friendly locals.
One of those locals is Tammy Stowe-McClure, who has become known not only to her fellow Idahoans but to the whole world as a contestant on the popular competition show "American Ninja Warrior."
Stowe McClure's parents founded a winery just outside of Boise years ago, and while her two brothers went off to college to study engineering, she and her husband opted to take over the family business.
Her interests in fitness and in wine earned her the nickname "Wine Warrior" on the show.
Growing up in an Asian-American family – her mother is of Chinese heritage but was living in Thailand where she met Tammy's father during his Air Force service – made Stowe McClure stand out in rural Idaho, but she celebrates both sides of her heritage as she brings the family winery, Indian Creek, into a new era.
Here's a list of the best things to do in Boise, with a wine glass in your hand or without.
History and culture
Like many cities, Boise is embracing street art culture.
Freak Alley Gallery, an outdoor street art project curated by Colby Akers, highlights local artists in a rotating series of work in back alleys and parking lots.
Stowe McClure refers to the gallery as one of her favorite places in downtown Boise, adding that she loves to see something different every time she stops by.
Just one warning: Be on the lookout for Instagrammers who have started to cotton on to the idea of using the Freak Alley Gallery as a backdrop.
To visit Spain without a passport, head to Boise's "Basque Block," where a close-knit community of Basque-Americans operates a museum, community center and more.
Members of the community hold a weekly paella bake at the Basque market, but you can also stop into Bar Gernika any night of the week for tapas and traditional drinks like Basque cider or kalimotxo (red wine and Coke).
Idahoan farmer Jim Lowe notes that many people who live in the state are "only one or two generations removed from the farm."
In order to keep the connection between people and land alive, he and his wife Hillary operate The Farmstead Corn Maze and Pumpkin Festival just outside of Boise every fall.
The festival includes fun, wholesome activities like a potato sack slide, a "bee line" zipline that teaches kids about how bees pollinate flowers and, of course, the namesake corn maze, which has a different theme every year – 2017's edition was a giant Pac-Man.
She's the 'wine warrior' of Idaho
Bar Gernika, 202 S Capitol Blvd, Boise, ID 83702, (208) 344-2175
Freak Alley Gallery, 210 N 9th St, Boise, ID 83702, (208) 703-5966
The Farmstead Corn Maze and Pumpkin Festival, 1020 S Rackham Way, Meridian, ID 83642, (208) 922-5678
Food + drink
If you ask most Americans what they most associate with Idaho, there would be but one answer: potatoes.
Local business Boise Fry Company takes the classic tuber and makes it fun by serving a variety of fries – the ones from purple Peruvian potatoes are a standout – alongside burgers and sandwiches.
As a bonus, simply by virtue of being potato-based, the downtown restaurant is a great option for gluten-free diners.
For a sweet snack instead of a savory one, don't miss a visit to Guru Donuts.
The from-scratch doughnuts change regularly based on available ingredients, but you can almost always find the company's signature "hipsterberry" (a glaze made from blueberry, blackberry and lavender) on offer.
Keep an eye out for yeast and cake-based goodies, plus vegan and nut-free options.
For dinner, head to Juniper. Boise's rich agricultural legacy means that farm-to-table is kind of redundant here.
For Stowe McClure, it's a regular hangout – and a place to take her mom out for a special lunch.
Dishes are pitch-perfect takes on staples like Caesar salad and lentil soups, and you'll want to keep an eye out for plenty of hearty local ingredients like trout (Idaho's number-one export), farro and greens.
Boise Brewing is an anchor of Idaho's growing craft beer community, and their downtown tap room is a great place to make some new friends.
The brewery has a unique option where regulars can buy "shares" and get first dibs on new offerings – think of it as a CSA for beer fans. And definitely order the Broad Street Blonde.
Guru Donuts, 928 W. Main Street Boise, ID 83702 (208) 571-7792
Boise Fry Company, 204 North Capitol Boulevard, Boise, ID 83702 (208) 949-7523
Juniper, 211 N 8th St, Boise, ID 83702, (208) 342-1142
Boise Brewing, 521 W Broad St., Boise, ID 83702, (208) 342-7655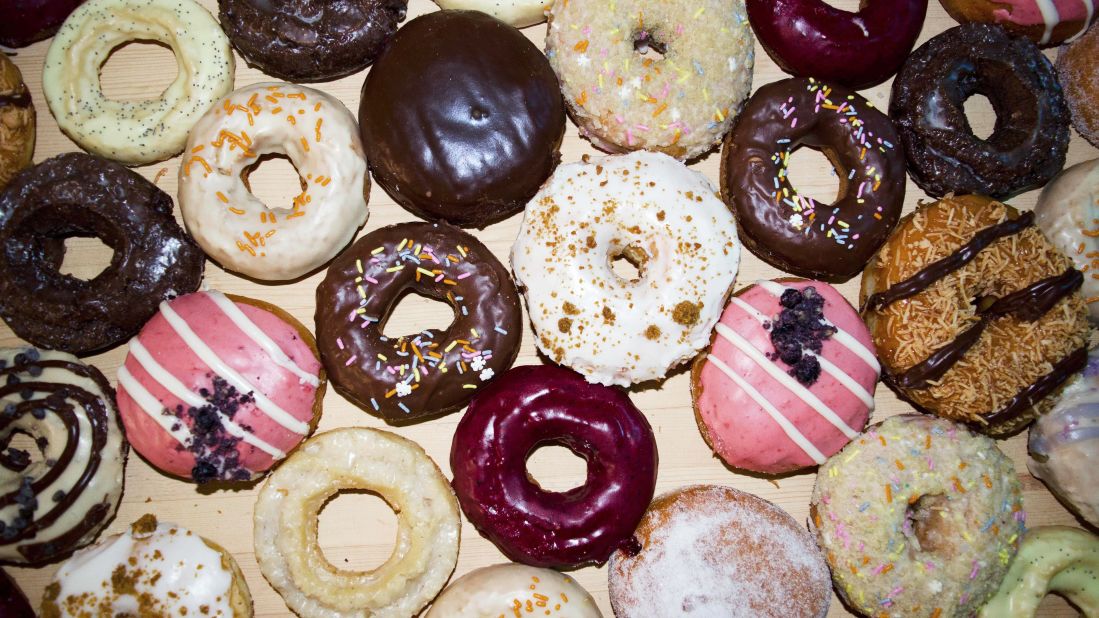 Fun attractions in Boise, Idado
Shopping
At the design and housewares store Mixed Greens, look for gifts and souvenirs – especially if you're interested in things shaped like Idaho.
Otherwise, you're good to go with pretty stationery, jewelry, soap, candles and other products, many made by local artisans.
Rediscovered Books is one of those spaces that every community should be so lucky to have – the independent, locally-owned shop also doubles as a community center, hosting readings, talks and events (cough cough, book and wine-pairing night) for all ages.
No one thinks of Idaho as a major destination for wine. Yet.
That's about to change thanks to small indie wineries like Indian Creek Winery in nearby Kuna.
Stowe McClure and her husband Mike McClure are keeping the Idahoan wine dream alive, with healthy doses of healthy and outdoorsy activities thrown in.
In addition to tastings, don't miss live music nights or "vinoyasa" yoga.
Mixed Greens, 213 N 9th St, Boise, ID 83702 (208) 344-1605
Rediscovered Books, 80 N 8th St, Boise, ID 83702, (208) 376-4229
Indian Creek Winery, 1000 N McDermott Kuna, ID 83634