From iconic rock formations to nationally acclaimed restaurants to a world-famous bike culture, Boulder sure has a long list of sterling credentials.
Known for its easygoing attitude, hardcore athletes and quick access to all things outdoorsy, it's a high-altitude Colorado hotspot that invites you to linger once you travel here.
Just ask filmmaker Ryan Van Duzer, who has lived there for 38 years: "We have a strong community, stunning mountains, a vibrant downtown, a fun university vibe, we're environmentally and socially conscious, healthy, quirky … I could go on forever," he says. "I absolutely love it."
Spend any amount of time there and you might agree, things just seem better in Boulder. Here are our recommendations for year-round fun in the People's Republic of Boulder.
Cold weather fun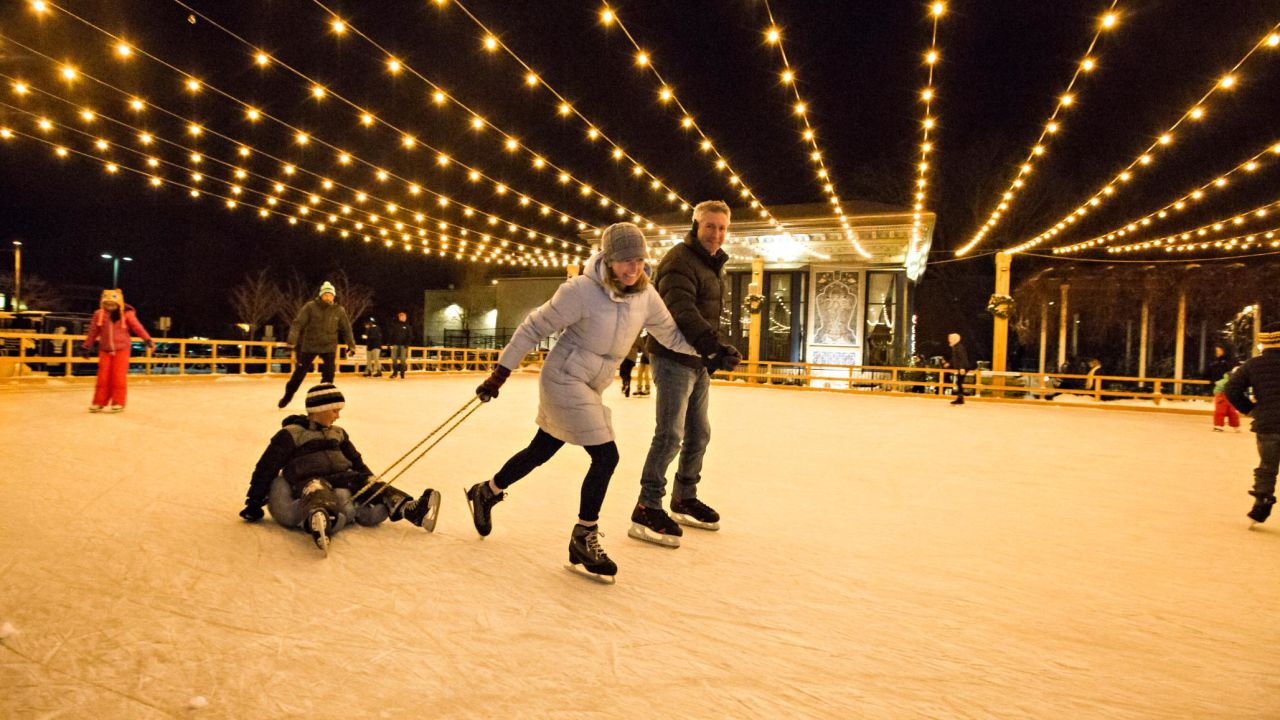 Trek through Eldorado Canyon State Park: This gem of a park offers up scenic picnic spots, wildlife galore and sandstone cliffs for outdoorsy visitors to conquer. With more than 500 epic climbing routes, you'll no doubt spot newbies and pros scaling the sheer rock faces. 
If you prefer to keep your boots or snowshoes on the ground, there's a whole slew of hiking trails and wide-open spaces for cross-country skiing. 
Two local favorites are Fowler Trail, a 4-mile path great for beginners and runners, and the more challenging 3.5-mile loop Rattlesnake Gulch Trail, which leads to a summit overlooking the Continental Divide.
Be prepared to snap some Instagram pics: At any given moment, you might spot bald eagles, red-tailed hawks, red foxes, elk and mule deer. And, of course, the dramatic, burgundy rock faces make for a pretty cool backdrop.
Eldorado Canyon State Park, 9 Kneale Rd, Eldorado Springs, Colorado, 80025; +1 303-494-3943
Perfect your triple Salchow: From November through February, lace up those skates and whirl around the outdoor rink in downtown Boulder. Afterward, down a hot chocolate and pop over to the Dushanbe Teahouse for afternoon tea and tiered towers of pastries. Then stroll over to the tree-lined pedestrian mall on Pearl Street for a dose of retail therapy. Also worth a visit: The holiday lights that go up in nearby Central Park during the wintertime.
WinterSkate, 1780 13th Street, Boulder, Colorado, 80302; +1 (303) 442-2826
Boulder Dushanbe Teahouse, 1236 Canyon Blvd, Boulder, Colorado, 80302. +1 303-442-4993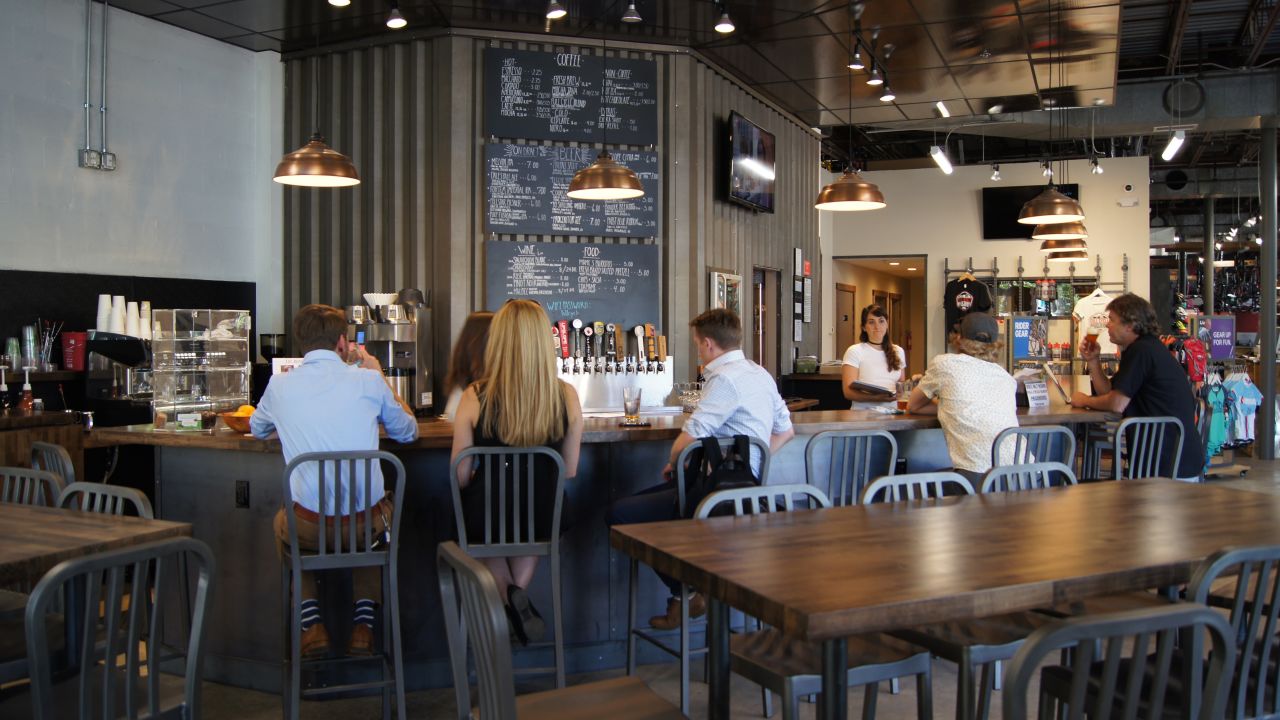 Coffee and a tuneup: As Boulder's oldest bike shop, Full Cycle Bikes has some serious credibility. 
Add to that a cafe with 16 taps, a full espresso bar and yummy zucchini bread, house-made paninis, burritos and empanadas, and you've got a pretty sweet hangout. 
In the morning, it's where cyclists gather for mango mate lattes along with breakfast bites. From 4 to 6 p.m., it becomes a happy hour spot and when Friday rolls around, there's toe-tapping live music.
"Cyclists love their coffee and their beer, and so we felt it would be very popular to include a taproom and espresso bar in our downtown store," says Full Cycle owner Russ Chandler. "We are home to over 50 craft brewers and a large number of boutique coffee roasters." 
Full Cycle Espresso and Taproom, 1795 Pearl Street, Boulder, Colorado, 80302; +1 303-440-1002
Get your farm-to-table fix: Next Door Eatery in downtown Boulder was co-founded by Hugo Matheson and Kimbal Musk, Elon Musk's brother. The food at this community-oriented restaurant is made from scratch and responsibly sourced. 
Signature dishes include the Next Door 50/50 burger, a tasty blend of cremini mushrooms and pure American beef with Swiss cheese and balsamic onions; The Next Door Veggie bowl, a filling mix of roasted mushrooms, cauliflower, broccolini, onions and quinoa with cilantro tahini and the Next Door Beet Burger, a colorful beet patty topped with arugula, balsamic onion and feta.
Next Door American Eatery, 1039 Pearl Street, Boulder, Colorado, 80302; +1 720-542-8159
When the snow melts
Get some goat snuggles: If you have a soft spot for animals and a love for yoga, make a beeline – or goatline – for Mountain Flower Goat Dairy at Long's Gardens, a century-old working farm. Upon arrival, guests are often greeted by Schadenfreude, a large and affable Alpine goat with a gentle spirit.
"She inevitably ends up lounging on a special someone's mat during class," says Tricia Nudelman, board president of Mountain Flower Goat Dairy. "She is one of our original does and absolutely loves roaming mat to mat greeting all of the students. Georgia, on the other hand, is full of beans and loves to bound onto the stumps and picnic tables during class. Daisy Boots is the diva of the classes. She is often the teacher's pet and lets all of the other babies know it."
"During class the goats wander around tasting hair, nosing at water bottles and even stretching out on mats."  
And as if that wasn't enough, you also get a tour of the property including the barn, the milk room, the historical buildings and pastures. Stick around for a milk or cheese tasting and some pics with Hawthorne Hazel, a lovable llama. Added bonus: If you purchase a special ticket, you can show up before class to bottle feed a kid.
Classes are offered between the end of April through mid-October. 
Mountain Flower Goat Dairy, 3240 Broadway, Boulder, Colorado, 80304; +1 518-605-8382. This year's class schedule will be posted to website in February or March.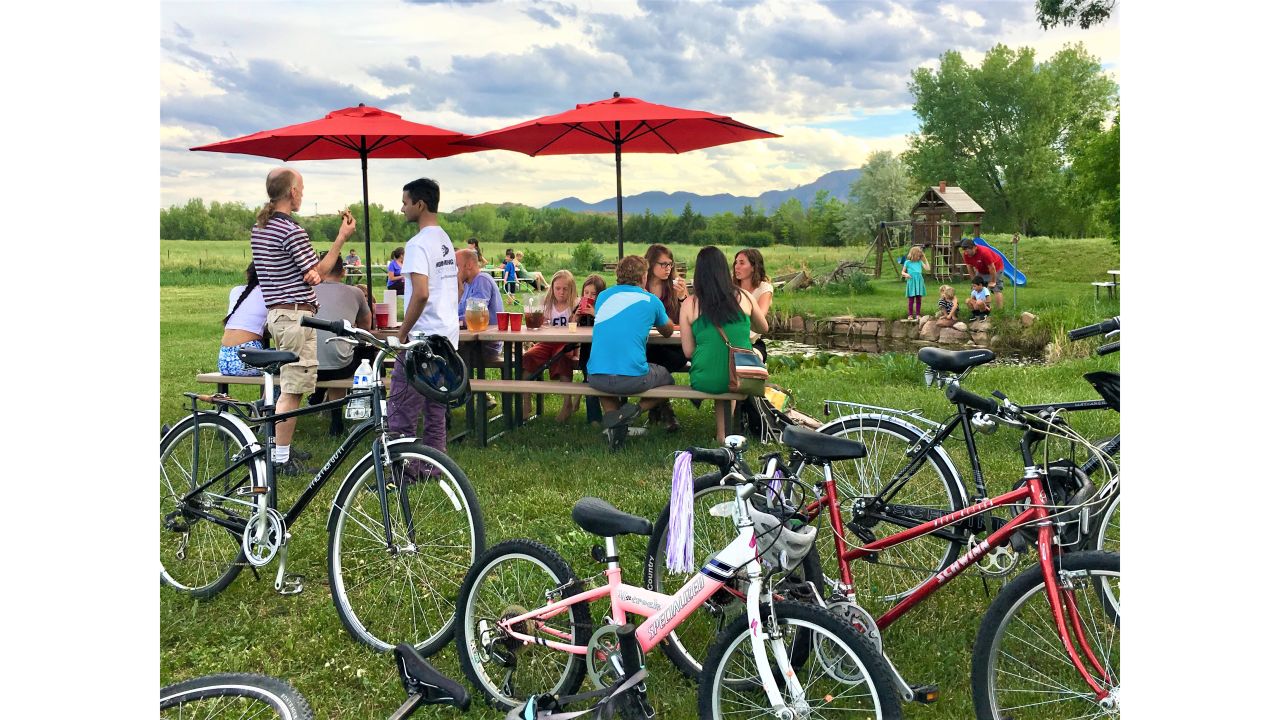 Chef demos, music and booze: In the heart of downtown Boulder, there's a thriving market adored by locals and visitors alike. It's a popular place to be, not only for the chef demos, beer garden and fresh fruits and veggies, but also for the live music, artisan days and lively festivals.
The market is open from the first Saturday in April until the Thursday before Thanksgiving and on Wednesday evenings from the first Wednesday in May until the first Wednesday in October.
Boulder County Farmers Market, Central Park (13th Street between Arapahoe and Canyon), Boulder, Colorado, 80302; +1 303-910-2236 
Join the bike brigade: Bike past rolling farmland, streams, lakes and scenic views of the Rocky Mountains during a leisurely bike tour. Along the way, it's common to spot cattle, bison, horses, llamas, hawks, eagles and other wildlife. Your reward: Post-pedaling, you'll be treated to a delightful meal.
"Once you get to the farm, there's the aroma of harvest-fresh meals being cooked for our guests and the comforting sounds and smells of rural life," says Herschel Goldberg, founder of Boulder Bike Tours. "One farm we visit grows produce and raises chickens, turkeys and pigs for the 330 families that buy and pick up weekly shares of each year's harvest. The other farm grows fields of gorgeous flowers they sell at local markets, florists and restaurants."
Tours are from June 1 through Thanksgiving. 
Boulder Bike Tours. Groups meet at central locations. +1 303-747-6191
Where to snooze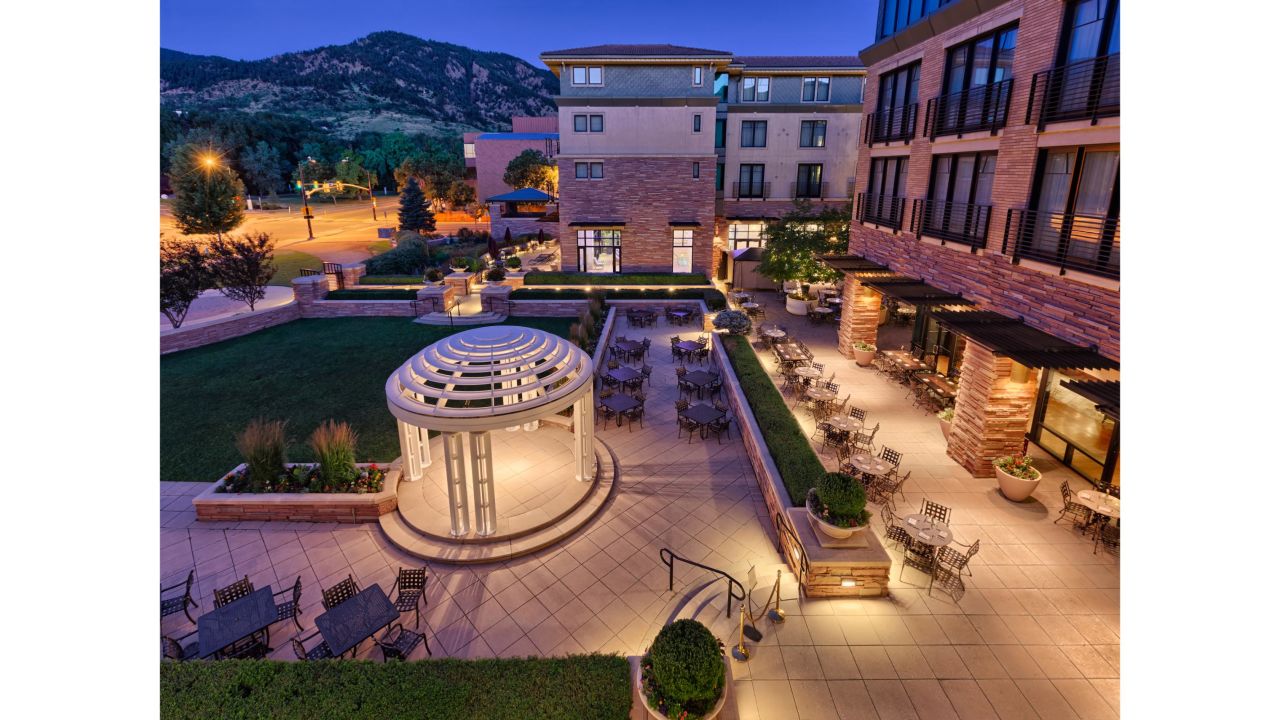 Hotel Boulderado has been alive and kicking since 1909. Its 160 guest rooms are decorated with modern mountain or historic, Victorian-style themes. The lobby lounge is a standout with its original stained glass ceiling and grand staircase.
Hotel Boulderado, 2115 13th Street Boulder, Colorado, 80302; +1 303-442-4344
The swanky St. Julien Hotel & Spa has a stunning view of the Flatirons, the foothills of the Rockies. Not to mention, it's the area's only four-star, four-diamond independent lodging option and has a cocktail bar, restaurant and spa.
St. Julien Hotel & Spa, 900 Walnut Street, Boulder, Colorado, 80302; +1 720-406-9696
Sarah Sekula covers stories about travel, fitness and extraordinary people on all seven continents.