Maid cafes have become so embedded in Japan that it is hard to imagine a Tokyo without them. There are now more than 200 maid cafes in Japan, but the good news is that increased competition is making them much, much crazier.
It's even become an international phenomenon with maid cafes now popping up in destinations such as China, South Korea, Taiwan, Thailand, Australia, Hungary, the Czech Republic, France, the Netherlands, Mexico, Canada and the United States.
Here is a travel guide to the best maid cafes in the Akihabara district – to help you pick just the right place for your maid-ly needs.
Cure Maid Cafe: First maid cafe ever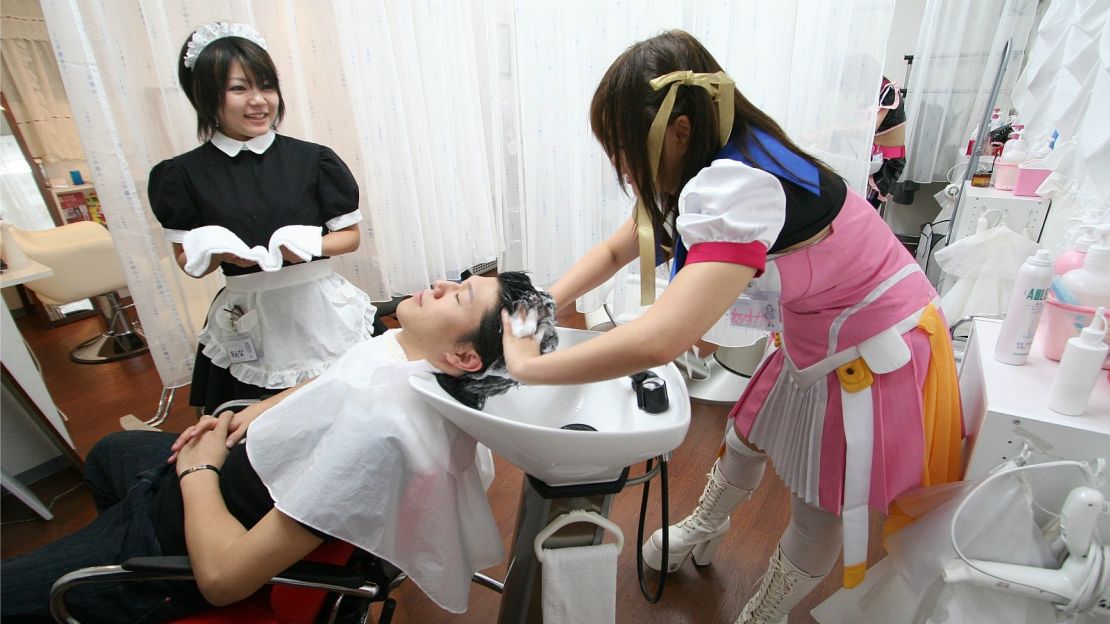 Service offerings: The key word here is "iyashi" – or "to be soothed." Cure Maid offers the quintessential Victorian maid fantasy, though not in the sexualized sense of the anime and games featuring these characters. There is abundant greenery, classical music and respectfully distant maid service. The food is decent, and less conventional services may be offered during the cafe's regular anime promotions.
Downside: Because maids do not break decorum and engage their masters in conversation, casual visitors might be a little bored.
Cure Maid Cafe, Gee Store 6F, Soto-Kanda 3-15-5, Chiyoda-ku; +81 (0)3 3258 3161
Schatzkiste: 'Akihabara Culture Cafe'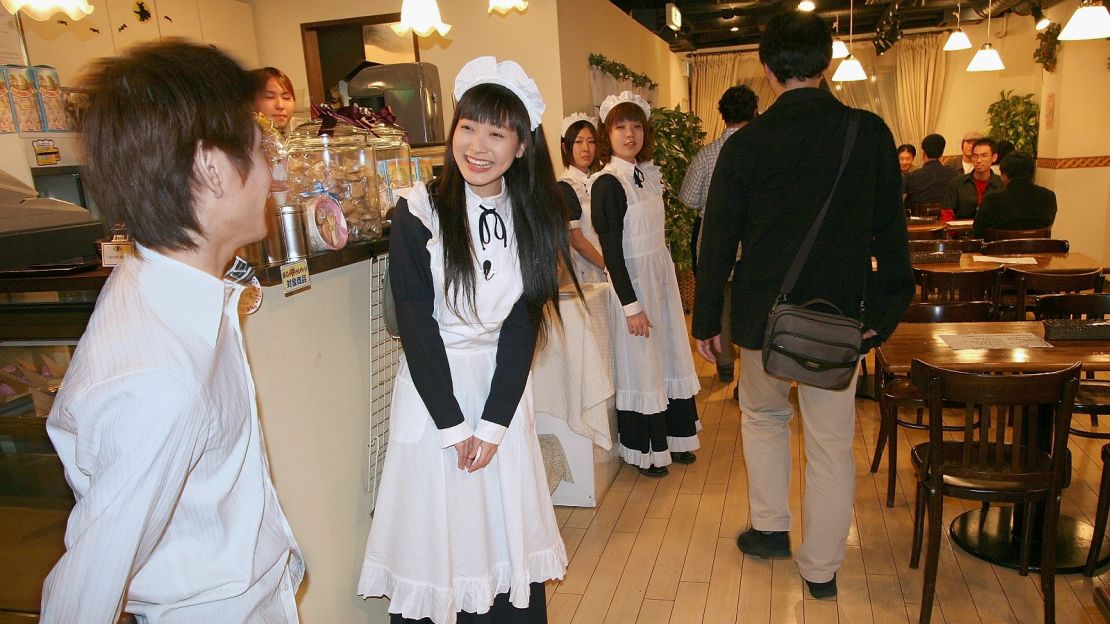 Service offerings: A place to relax, sharpen your hobby skills and meet people with similar tastes. Computer enthusiasts pay for time slots to build models, draw manga and generally geek out. Even the maids are in on it, and their homemade crafts decorate the bookshelves. Try some of the girls' culinary creations, too.
Downside: With only 30 seats and dedicated regulars, it is not uncommon to be turned away.
Schatzkiste: Hasegawa Building 1F, Soto-Kanda 6-5-11, Chiyoda-ku
@home cafe: Moe maid heaven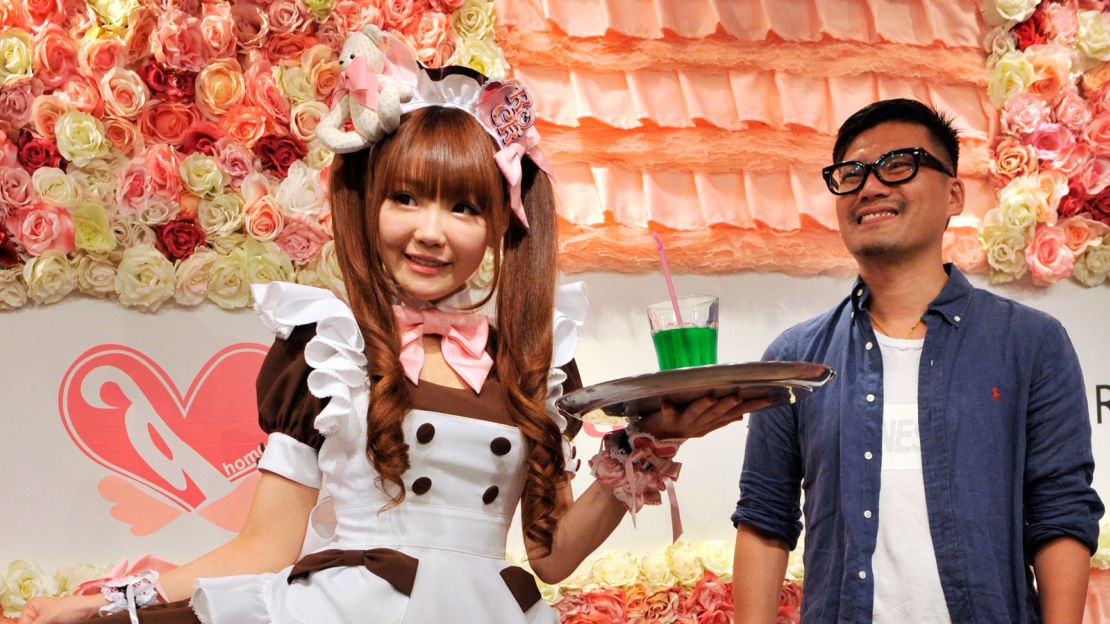 Service offerings: The insanely friendly and cute maids are masters in conversation. They also chant "moe moe kyun" over your drinks to make them taste better. Certain foods, most famously the omelette rice, include the maid writing on your food with ketchup, as a cute little addition.
Not only are pictures and games are on the entertainment menu, but the maids sing and dance too. CDs and merchandise are available.
Downside: The line can be two hours or more on evenings and weekends. Inside, time is limited to an hour. Being as saccharine sweet and kinetic as it is, some customers might leave with a headache.
@home café: Mitsuwa Building 4F-7F, Soto-Kanda 1-11-4, Chiyoda-ku; +81 (0)3 3526 3131
Maidreamin: Pastel palace
Service offerings: This pastel-hued palace to kawaii (the quality of "cute" in Japanese) will leave you slack-jawed at the sheer gusto with which the waitresses (or cast) throw themselves into every performance. Not only will they put rabbit ears on your head, pour you an unnaturally colored drink, they'll also lead you in song – complete with hand movements – right at your very table. Even if you're the only person in the restaurant.
Downside: There's an extremely strict list of rules on its website that may make you feel like you're visiting a state penitentiary rather than a themed restaurant. It might be fun, but there are limits!
Maidreamin: Akihabara the Head Store, Sumiyoshi Building,.6F 3-16-17 Sotokanda Chiyoda-ku, Tokyo; +81 (0)3-6905-7735
Additional spots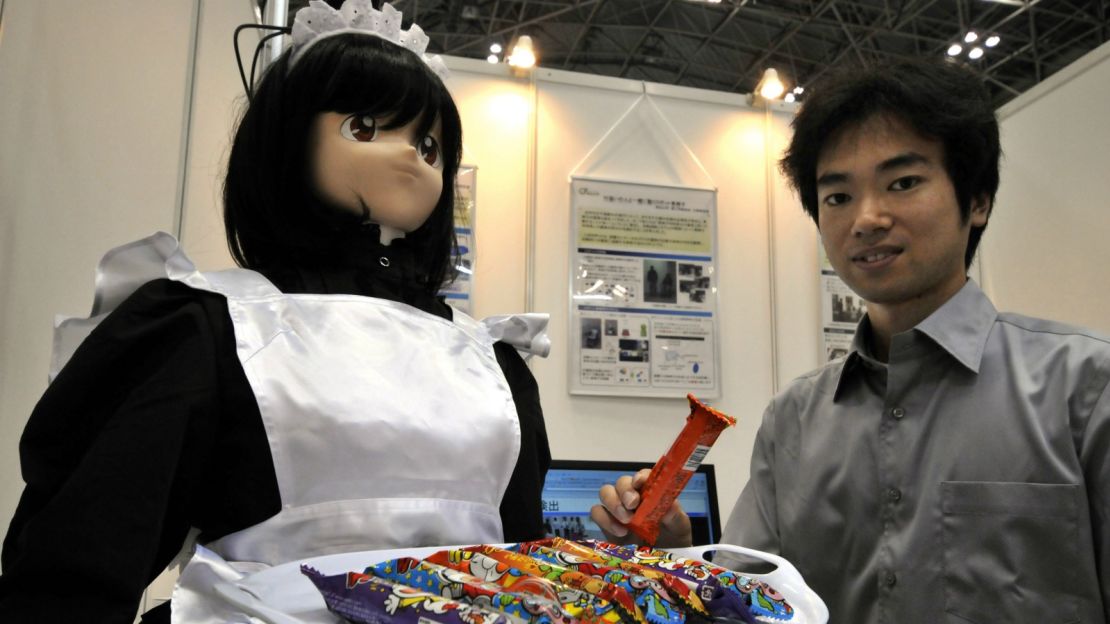 For the lifestylers: For those who feel they want to commit to the maid movement as a lifestyle option, MIA (stands for Maid in Angels) can even sell you a maid's uniform.
MIA: 1F Meiji Building, 3-2-2 Soto Kanda Tokyo
For the ladies: Queen Dolce, a "danso" cafe where girls dress up like beautiful boys and strut their stuff. They are better men than any man ever could be.
Akibako Tower 3F, Soto-Kanda 3-15-6, Chiyoda-ku; +81 (0)3 3252 2031
Most overrated: Pinafore, which appeared in the Fuji TV primetime drama "Densha Otoko" in 2005 and put Akihabara maid cafes on the popular radar. They don't actually offer the services seen on TV, and the place smells like cat urine.
Yamanaka Building 1F, Kanda Sakumacho 1-19, Chiyoda-ku; +81 (0)3 5295 0123
Editor's note: This article was previously published in 2009. It was reformatted, updated and republished in 2017.