It's the biggest city in the world, a vast metropolitan area that's home to more than 37 million people. A place where cutting edge modernity and deeply held tradition exist in close proximity.
Few cities manage to bring together the cut and thrust and the slower pace of days gone by quite like Tokyo. From the bright neon lights of the Shibuya Crossing to the quiet majesty of the ancient Buddhist temple of Senso-ji, this is a city where people hold the past and the future in equal esteem.
You can feel it throughout the year: during the springtime cherry blossom (sakura) season, which sees Tokyoites and tourists alike flock to parks to view these beautiful blooms up close; and the quieter, equally beautiful, fall foliage season, when Inokashira Park's trees are a fiery riot of red and orange leaves.
The locals' great love of all things tech is never far away, though, whether in the pachinko parlors of Akihabara or the way in which lightning fast internet and the latest apps make day-to-day life easier for everyone.
Foodie traditions
This juxtaposition of past and future extends to the city's seemingly endless foodie hotspots, too. Tokyo restaurants amassed 263 stars in the latest Michelin guide, more than anywhere else in the world. And while cutting edge fine dining is all the rage there is space, too, for more humble dishes.
Onigiri – savory rice balls wrapped in nori or seaweed – have been a comfort food staple for thousands of years. And Yumiko Ukon serves up the most delicious rice balls in this huge metropolis. Her restaurant, Onigiri Bongo, is a social media sensation, with hungry visitors standing in line for as long as two hours to sate their appetites. The Japanese art of patience needs to be applied in abundance if you want to eat here.
"I have three people helping now, but when I was working alone, I made about 1,000 pieces (a day)," she explains while quickly pulling together one of her delicious creations. Salmon, she says, is the most popular filling.
Onigiri Bongo has become a sensation not only because of the high quality of the food, but also the larger than usual size of the rice balls.
There's no polite way of eating onigiri. It's a case of gobbling them up without making too much of a mess. Inevitably, the ease with which the dish can be eaten has attracted speed eaters. Yumiko says that the male record stands at 24 onigiri, 14 for women.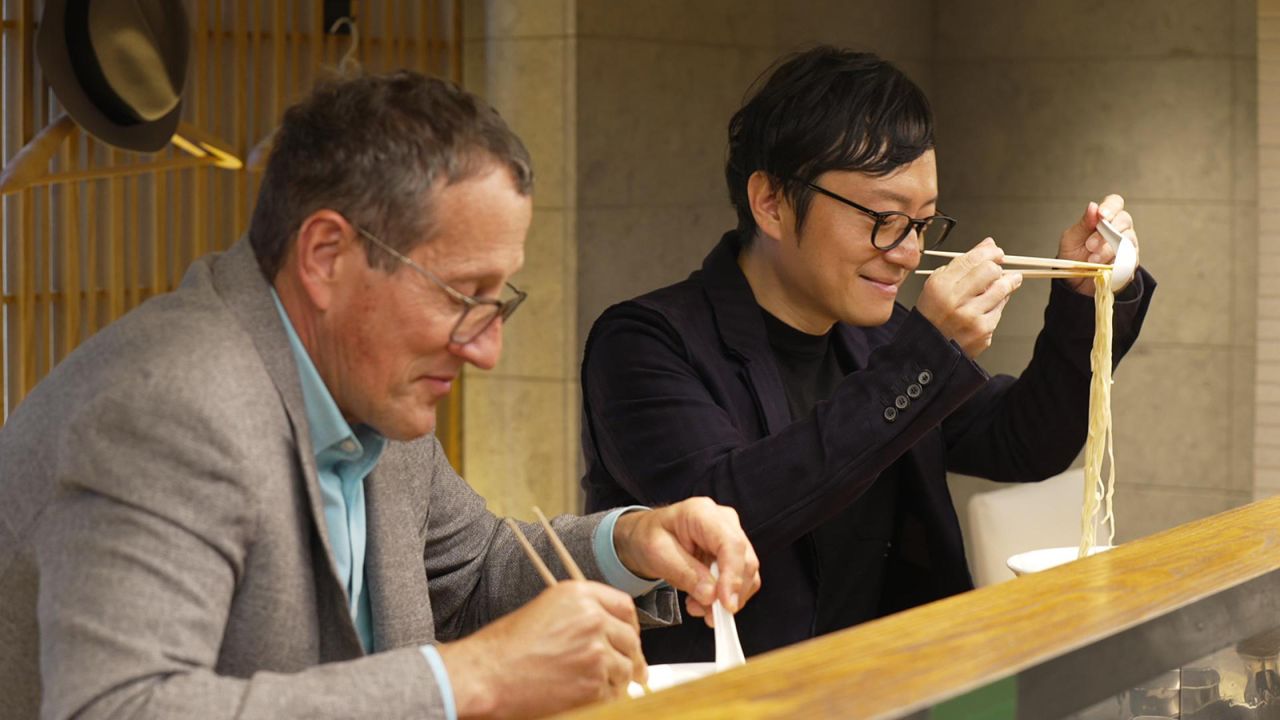 But of course no trip to Tokyo would be complete without a steaming hot bowl of ramen.
At Chukasoba Ginza Hachigou, chef Ya-Sushi Matsumura has been perfecting the art of ramen for over 30 years. His restaurant has just six seats and, in the opinion of food critic Takefumi Hamada, serves the best noodles on the planet.
"The bowl of ramen is less than 10 bucks. So I don't think he's making that much money," says Hamada, while showcasing the best way to devour this iconic and now globally ubiquitous dish.
"By slurping you're eating not just the noodles, but also the soup that comes with it. And that's the purpose of slurping. And also at the same time, you're enjoying the aroma of the soup."
'The Monk In Heels'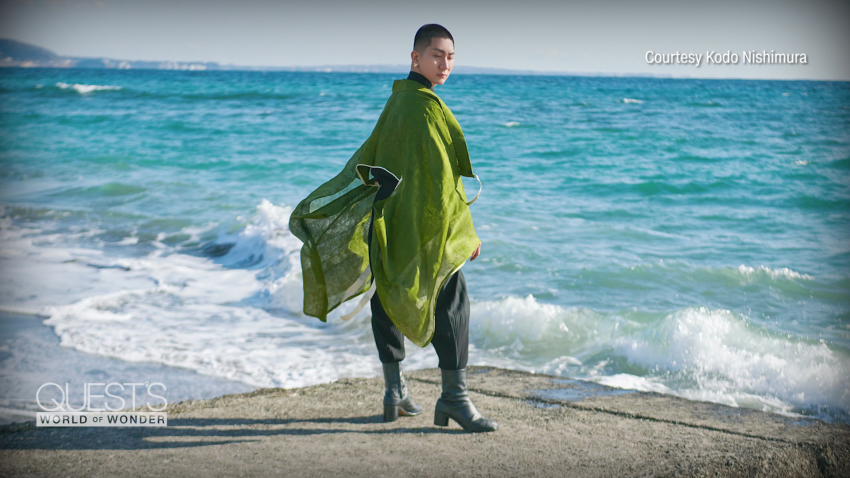 Meeting Tokyo's 'monk in heels'
If food taps into Tokyo's need for tradition while also pushing the boundaries, Buddhism provides another, perhaps surprising confluence of these two urges. Temples abound across Tokyo, but none of the monks found within them are quite like Kodo Nishimura.
Known as "The Monk In Heels," Nishimura juggles his life as a monk with his work as a makeup artist.
Twice a week, he says, he puts on perfectly applied eyeshadow and lipgloss, showing the world his true self.
"When I have a dinner that I go to or if I have any media appearances, that's when I apply makeup. But I don't really feel that I have to do makeup on myself every day, because I feel enough that I don't need makeup… a superhero doesn't transform for nothing."
If Nishimura was a superhero, his cape would be in the colors of a rainbow. He is fighting the good fight for acceptance and using his own story as an example. He has become famous in Japan for showing how people can live a life true to themselves and to love themselves, something which can be hard to do in a place that reveres tradition and remains deeply conservative at heart.
Nishimura even took his story onto "Queer Eye: Big In Japan," a Netflix show, allowing him to reach an even wider audience.
"I still have to tell myself 'someone may not like me, but I like myself. I love myself.'"
As a boy in Tokyo, Nishimura says it was expected that he would become a monk, something he struggled with due to his sexuality and, in his own words, his wish to "be a Disney princess." He has, however, found a way to strike a balance.
"When I went to the training, the master told me that sexuality doesn't matter," he says. "So I started to feel that it is up to me to create my own organization and me being visible and vocal, hopefully is gonna make more places for people like me."
There's no question that Nishimura is at the forefront of a new, more open, more tolerant Tokyo. He is daring to be different in a society that encourages conformity, while testing the boundaries of standing out and standing up.
The power of art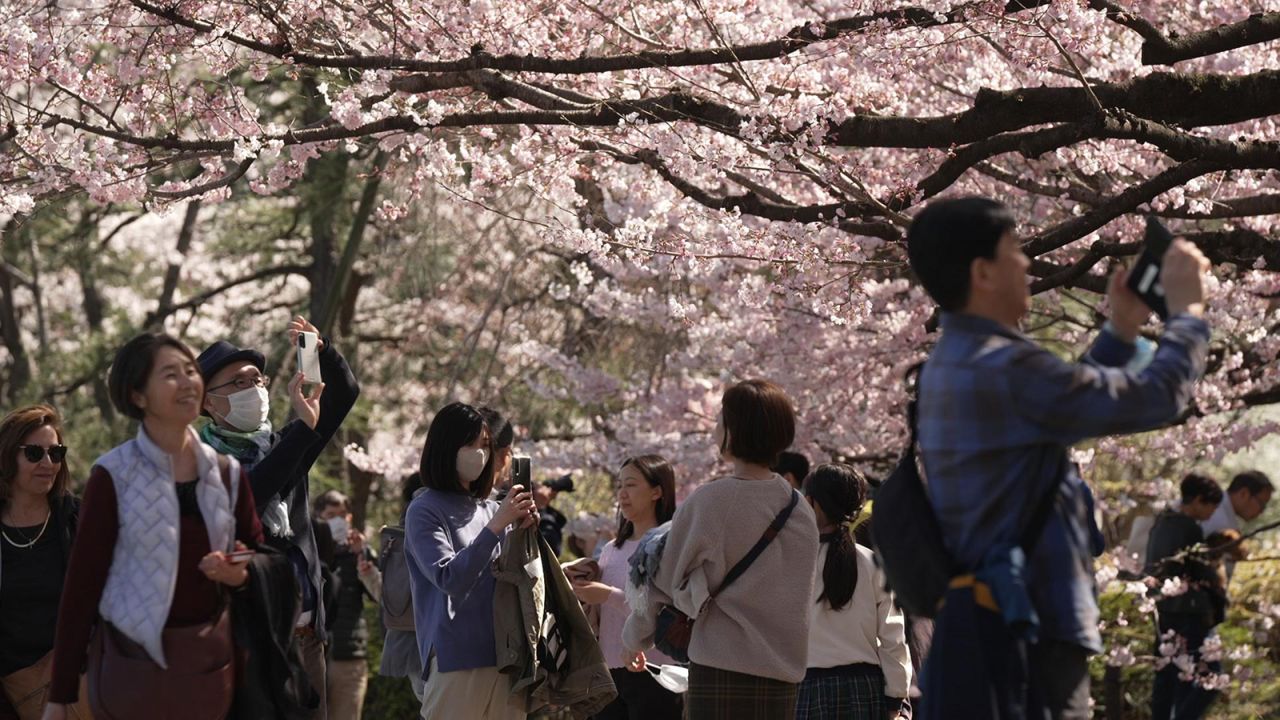 Tokyo is the only city in the world where you can don a robot suit or experience futuristic art installations that stimulate the senses, before stepping back in time to craft something as simple and beautiful as origami.
The power of making beautiful things using age-old techniques, whether its ikebana flower arrangements or wood block printings known as mokuhanga, is held in high esteem here. Origami, too, remains a powerful, soothing way to use such skills and step away from the fast-paced world of the modern city.
Mastering it requires time and patience. Origami Master Kazuo Kobayashi, who at 81 has been working on his art for 50 years, has this in abundance.
"The secret of origami is that it does not require any words. Everyone can enjoy it without even speaking," he explains, while casually folding together perfect roses and cherry blossom blooms. This, he explains, has taken years of practice, allowing him to become a professional.
He doesn't, he claims, make mistakes; every one of his creations is perfect. He is the face of a timeless, sedate Tokyo, an antidote to the hectic way things often feel here.
Such timelessness is at the heart of Tokyo's wonderfully contradictory nature. It is a city that deals in opposites, from the old ways of origami and onigiri through to the hi-tech streets of Shibuya and Shinjuku and the individualism of Kodo Nishimura, 'The Monk In Heels', to the conformism of salarymen who gather beneath cherry trees for company picnics during the annual sakura season.
Best of all, it is a city at ease with such contradictions, happy to play all roles as a way of showing off its idiosyncrasies and wonders for all the world to see.