London to New York City by car?
It could happen if the head of Russian Railways has his way.
According to a March 23 report in The Siberian Times, Russian Railways president Vladimir Yakunin has proposed a plan for a massive trans-Siberian highway that would link his country's eastern border with the U.S. state of Alaska, crossing a narrow stretch of the Bering Sea that separates Asia and North America.
The scheme was unveiled at a meeting of the Moscow-based Russian Academy of Science.
Dubbed the Trans-Eurasian Belt Development (TEPR), the project calls for a major roadway to be constructed alongside the existing Trans-Siberian Railway, along with a new train network and oil and gas pipelines.
"This is an inter-state, inter-civilization, project," the Siberian Times quoted Yakunin. "The project should be turned into a world 'future zone,' and it must be based on leading, not catching, technologies."
"Are we there yet?"
The road would run across the entirety of Russia, linking with existing road systems in Western Europe and Asia.
The distance between Russia's western and eastern borders is roughly 10,000 kilometers (6,200 miles).
Yakunin said the road would connect Russia with North America via Russia's far eastern Chukotka region, across the Bering Strait and into Alaska's Seward Peninsula.
The road would likely enter Alaska some distance north of the town of Nome, where the famed Iditarod sled dog race ends.
How would drivers span the ocean gap between Siberia and Alaska? Ferry? Tunnel? Bridges?
The report didn't offer specifics on the route across the sea.
The shortest distance between mainland Russia and mainland Alaska is approximately 88 kilometers (55 miles), according to the Alaska Public Lands Information Centers.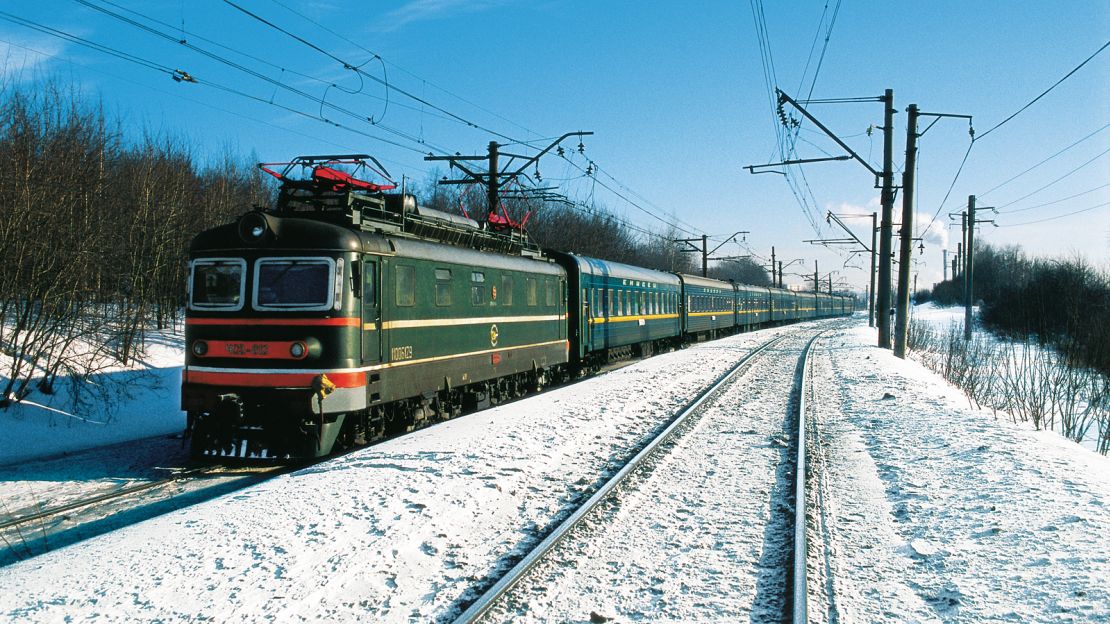 A theoretical drive (as fancifully calculated by CNN) from London to Alaska via Moscow might cover about 12,978 kilometers (8,064 miles).
Relatively isolated even by Alaska standards, no road connects Nome with the rest of the state's road system.
About 836 road-less kilometers (520 miles) across desolate terrain separates Nome from the closest major city and road network in Fairbanks, the unofficial northern terminus of the Alaska Highway.
From Fairbanks, Canada and the 48 contiguous U.S. states can be reached by road.
Assuming a road to Nome were ever built (the idea has been studied by the state of Alaska), a fantasy road trip from London to New York might cover a grueling but presumably photo-op-laden 20,777 kilometers (12,910 miles).
Facebook posts from forlorn Siberian rest stops might alone make the trip worthwhile, though the journey would also easily establish irritating new records for "Are we there yet?" gripes from the kids.
Who's gonna pay for this thing?
Yakunin has been described as a close friend of Russian President Vladimir Putin.
Some sources have speculated that he could be Putin's likely successor as president.
TEPR would reportedly cost "trillions of dollars."
According to Yakunin, however, massive economic returns would more than make up for the massive cash outlay – about which the report also included no details.